Tuesday
Today was the day…
It rained. The seasons are changing. Summer has full on given way to autumn – temperatures are dropping, leaves are turning and cold fronts are beginning to drift over the Cape.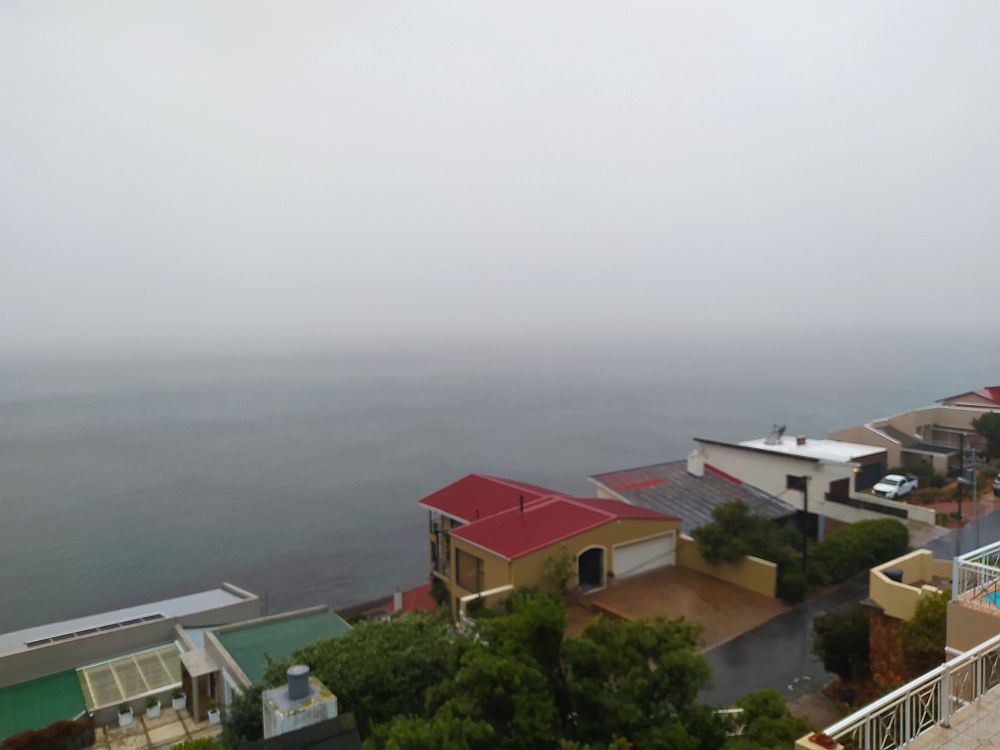 When we woke up, it was very overcast and rainy, but by 8am, the sun had come out and it had cleared. It looked like a fabulous swimming day, so we got ready and by 8:30am, we were one foot out the door. That's where it ended. As we opened our front door, the arctic blast that met us made us have second thoughts. Perhaps today wouldn't be such a fine day for a dip after all! We scampered back inside and got changed into work clothes.
And so we worked.
Not so long ago, YouTube recommended this YT video for me. I found it fascinating.
It got me thinking ahead about living in the next few decades, but with it came hints of anxiety regarding getting there or not getting there. If I do get there, how physically fit or mentally agile would I be or not be? If I didn't get there, how old would I be when I galloped off to eternity? Today, it occurred to me the answer is one that we have learnt and lived by for many years – Live for today. It's wrapped up in the Lord's prayer – give us this day our daily bread. We can prepare for the future, but we don't have to keep imagining or fearing what that future will be. I was jumping ahead and it's not necessary. The road I am on is paved with certainty that as I walk from this day to the next, I do not walk alone. I will try to make today my focus and get to enjoy this one day. And tomorrow, I'll try to do the same.
This one day is enough.
Hebrews 4:16
Let us then with confidence draw near to the throne of grace, that we may receive mercy and find grace to help in time of need.
The best is yet to come – we are only passing through.
Keep the smile going.
God bless you.
In His Grip,
Helga xx 🙂