Wednesday
Today was the day
…of 8 hours of solid work.
We woke to rain – it came down steadily, cleared, then rained some more. We didn't go to the beach. The sunrise was beautiful. False Bay from our home appears very still and calm when the north wind is blowing – it blows it flat, so it looks like a majestic lake.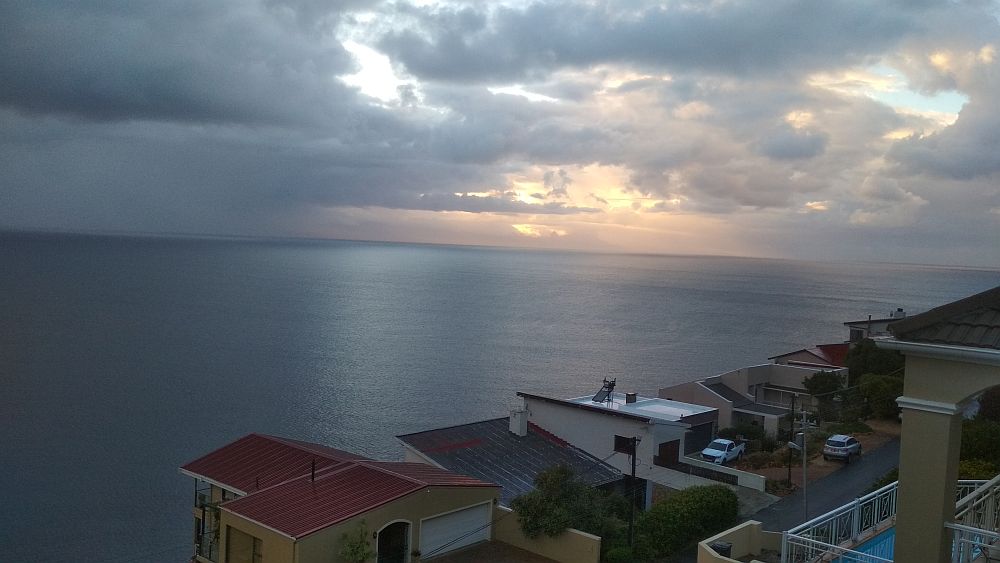 Ruth was able to come today, so she did me a huge favour and cleaned both the cottage and the Little Lookout. Win!
Today I  had an inquiry for the Little Lookout for tonight and tomorrow night, but it came in the form of a request for me to send my phone number so they could speak to me before they booked. I emailed back saying I couldn't send my number at that stage of the booking, but was happy to answer any questions. I didn't hear from them again. Since that past guest of mine had her Airbnb account suspended, I am very aware of keeping Airbnb protocol.  My Easter guest also asked if she could change her dates to a day later, so she's doing that. It works better for me, even though it will be 6 nights and not 7.
After I finished work, Mike and I walked into Fish Hoek to buy snacks. We went along the cat walk going…
And the mountainside coming home…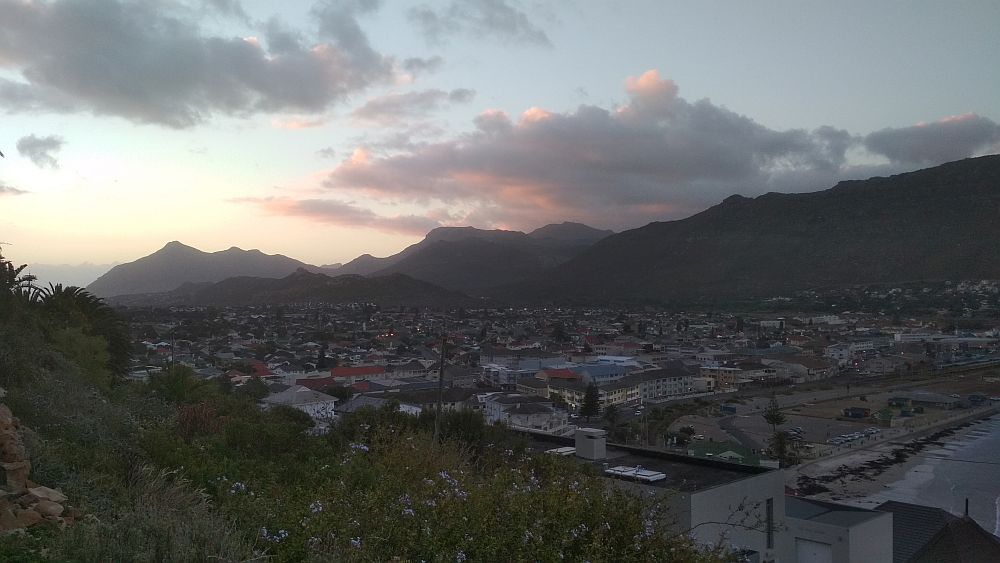 It was great to get out doors, stretch my legs, rest my eyes and get some exercise.
Now we are home and Mike has got some TV to watch.
All downhill to the weekend!
Isaiah 30:18
The Lord longs to be gracious to you; therefore He will rise up to show you compassion. for the Lord is a God of justice. Blessed are all who wait for Him!
The best is yet to come – we are only passing through.
Keep the smile going.
God bless you.
In His Grip,
Helga xx 🙂