There's always light in the darkness. I remember thinking that on 19th September when we had just had our 5th break-in.  Stacey contacted me bringing news that  splashed glorious rays of sunshine into my soul. My thank you on that day:

I was filled with gratitude. It was wonderful light in the darkness. Sometimes in horrible circumstances, it is difficult to get a greater (more eternal) perspective.  Stacey's news that day had that effect on me. It was a wonderful way to see a bigger picture. The precariousness of those early days meant the revelation would be cherished in secret – until now.
Stacey is pregnant! Here is my grandchild – head on the left, foot on the right!
"Hello, little one. you have been prayed for for about the last 15 years!"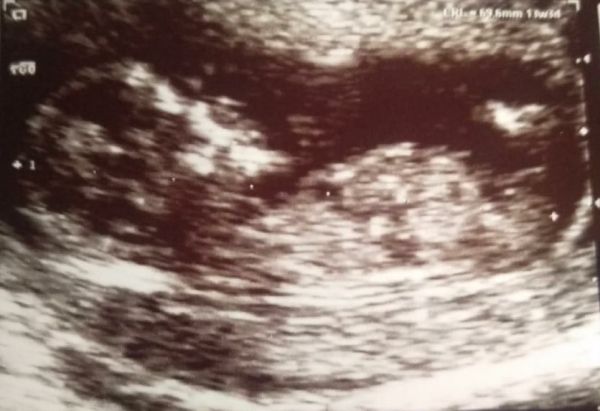 Psalm 139:13-14
For you created my inmost being;  you knit me together in my mother's womb.
I praise you because I am fearfully and wonderfully made; your works are wonderful,
I know that full well.
#470 of my 1000 thanks is for this new and precious life. What a happy day!
Today I have had a streaming cold. So crazy that I can travel thousands of kilometres over 33 days, visiting dozens of places, catch trains and buses, planes and the ship and not have so much as a sniffle. Yet in the first week of returning home I get the mother of all colds! I went to gym, but was determined to take it easy, so I walked for an hour.
This evening we went to the neighbourhood watch meeting. It was so interesting. These are my people, my community. It was good to be among them!
Thank you Jesus!
These are the days!
Keep the smile going.
God bless you!
In His Grip,
Helga xx 🙂