Sunday
Today was the day…
We went to Cape Point! We left around 10:30am and got home at about 4pm. We walked for miles. Rain was forecast and the wind was a very strong north-westerly. We started here…the hair & hat bear testimony to the wind!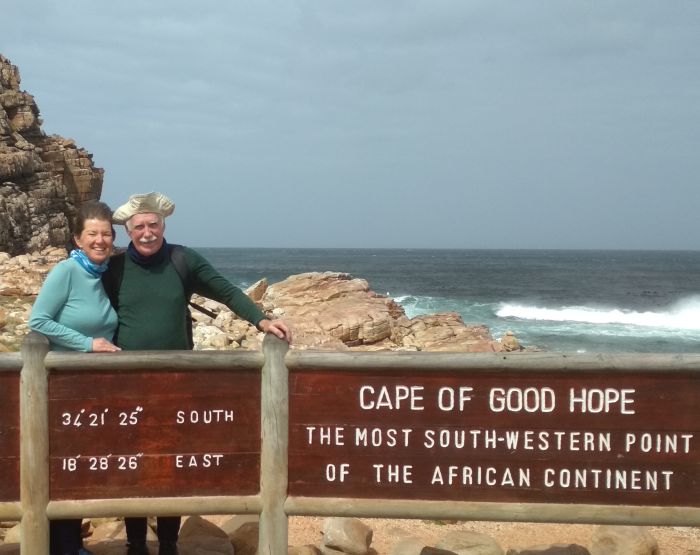 We parked the car and headed up the hill….we were soon quite high up. That's our car….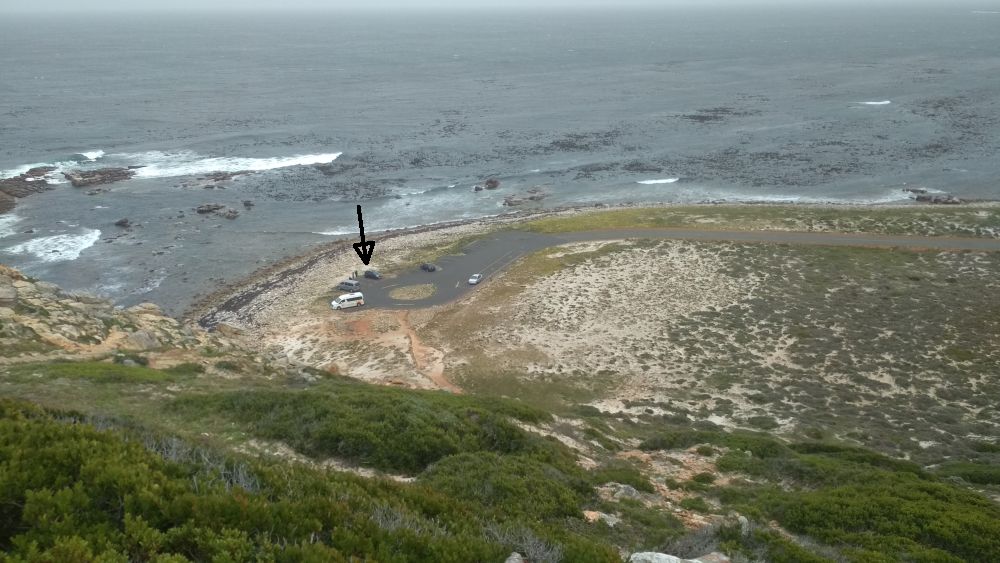 From there it was over the rocks towards the boardwalk…that's our destination – Cape Point Lighthouse.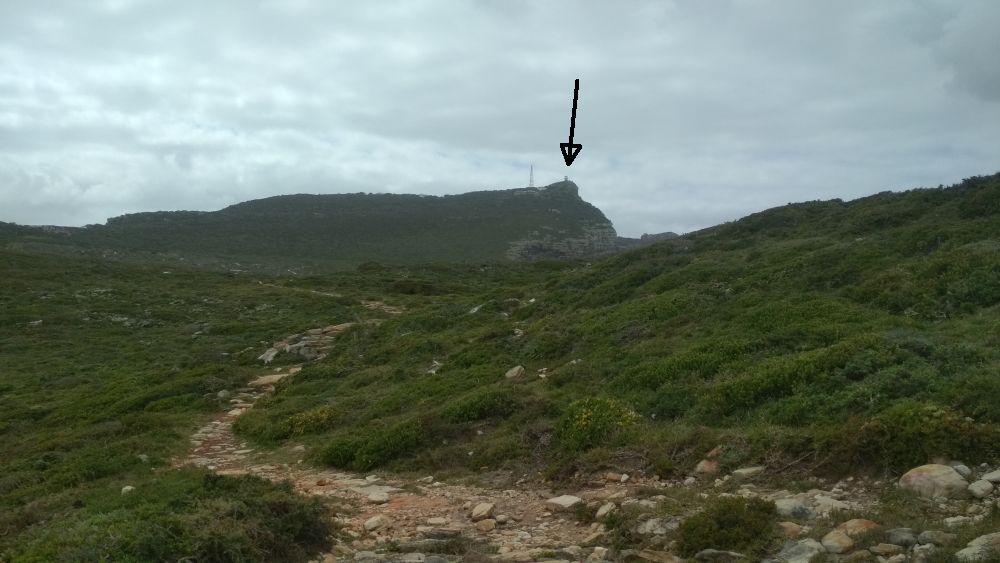 The cliffs are so lovely and green…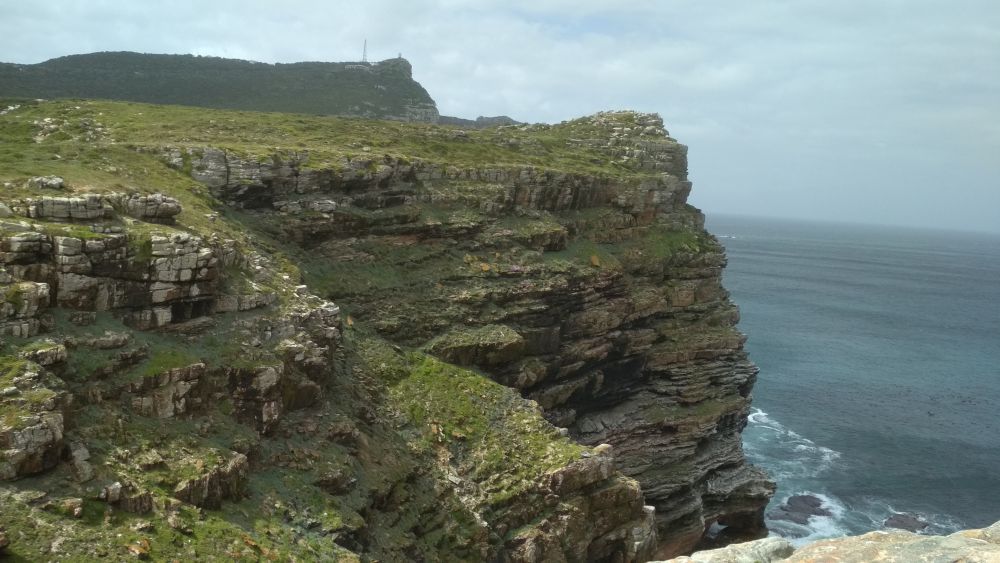 The path ahead…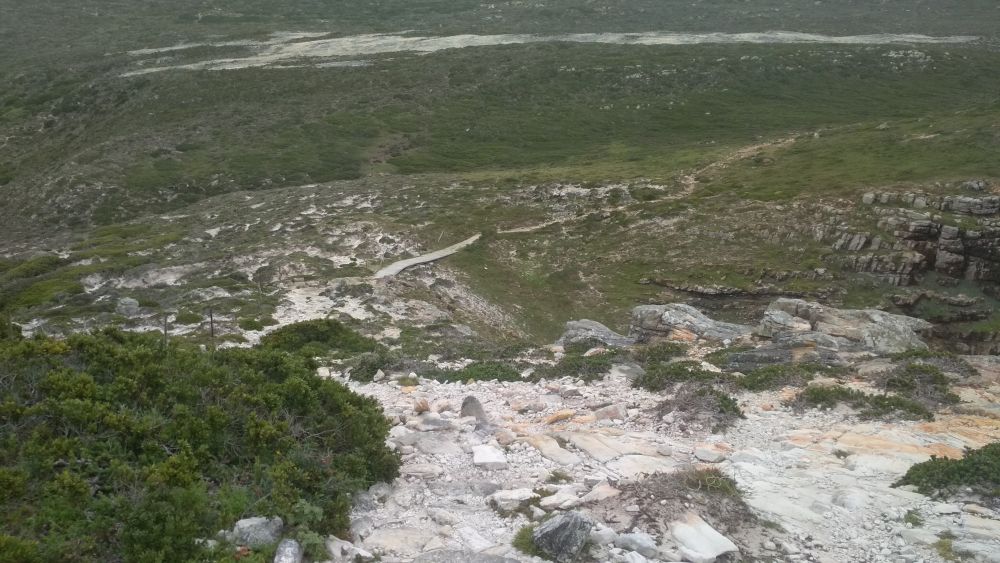 Part of the boardwalk…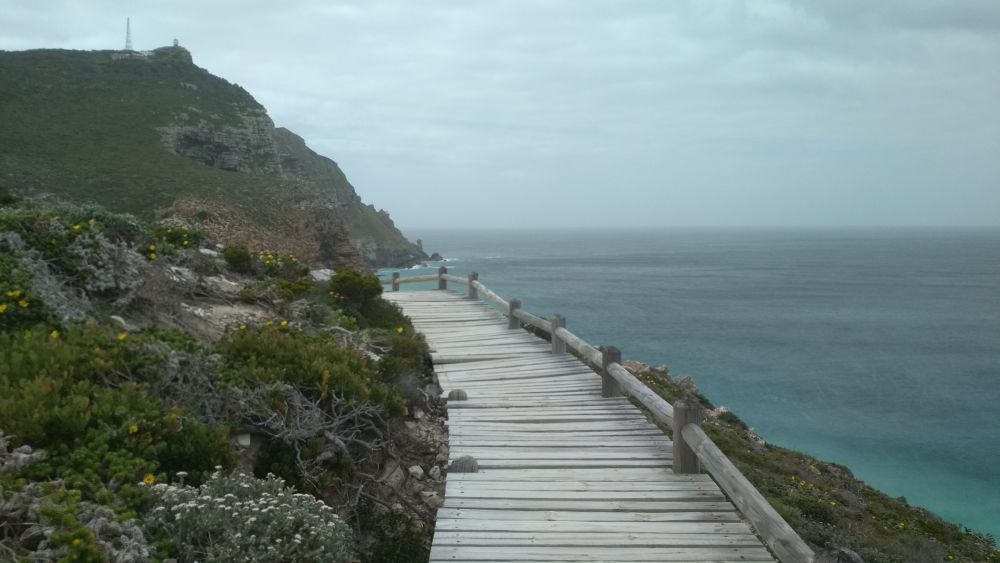 Majestic views…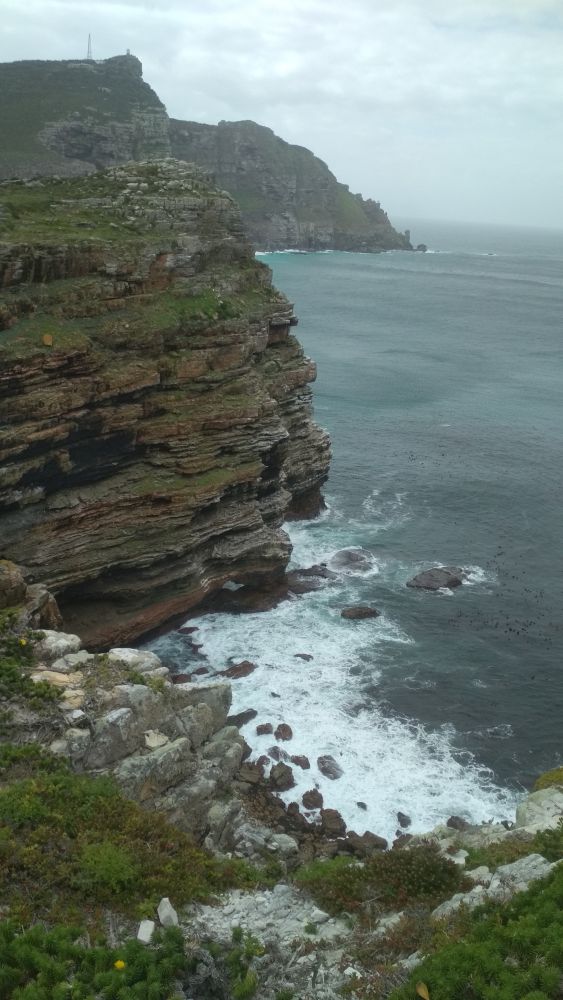 Beach below…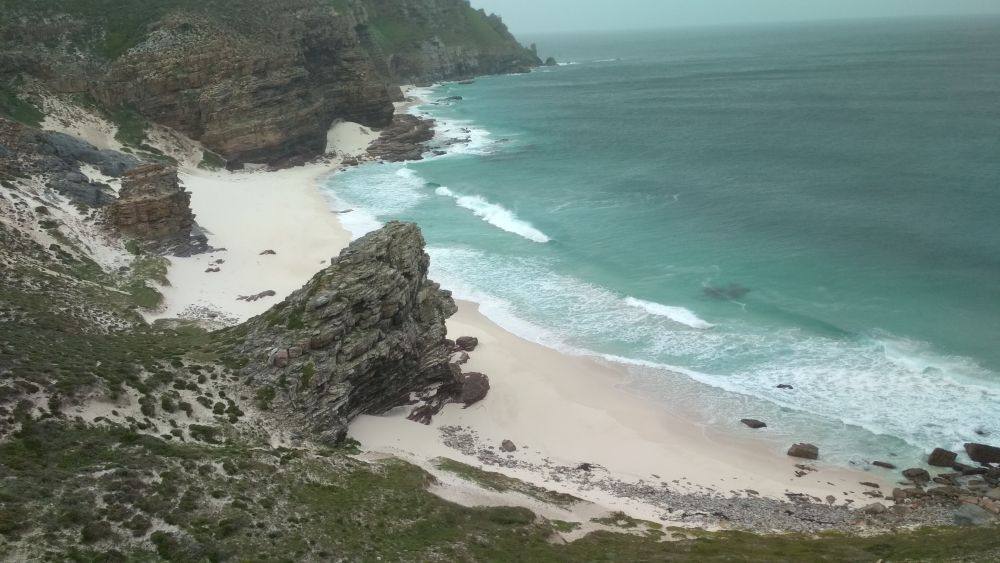 We arrived at the main Cape Point car park where we picked up a good strong coffee and then set up the next part of our journey. The path that runs alongside the Flying Dutchman Funicular…this is the start…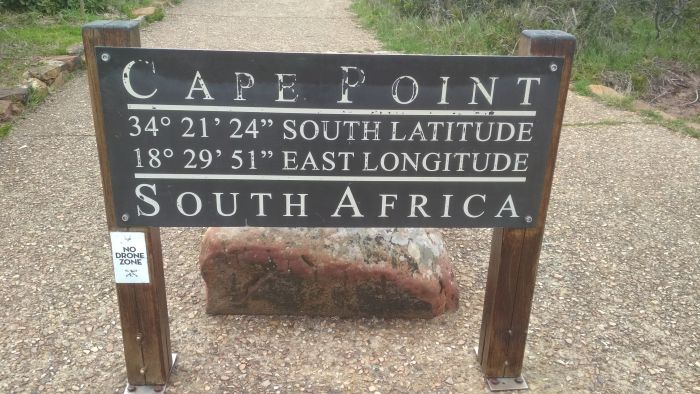 Mike on the path…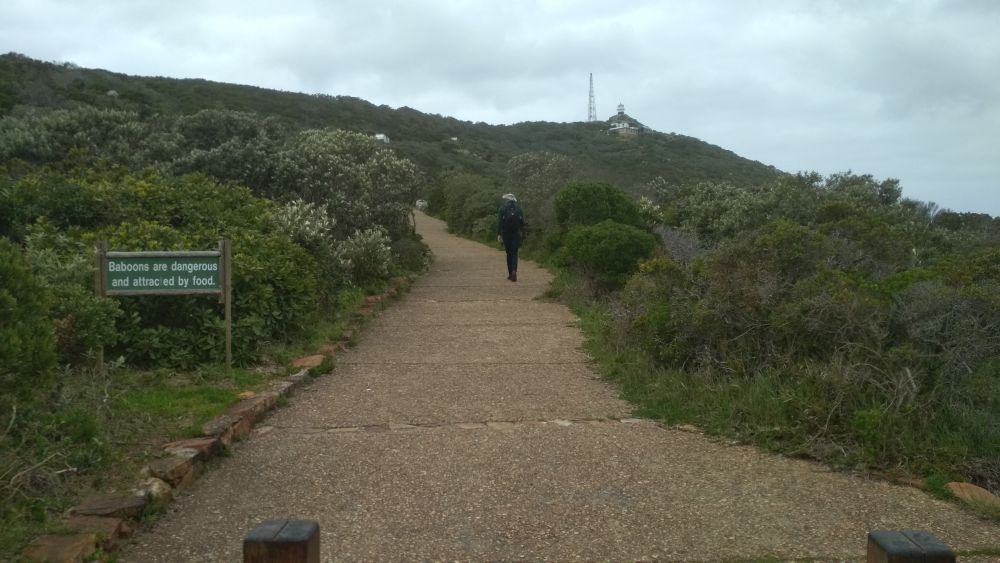 Flying Dutchman pics…
When we got near the top, we took a quick couple of selfies….from where we had come…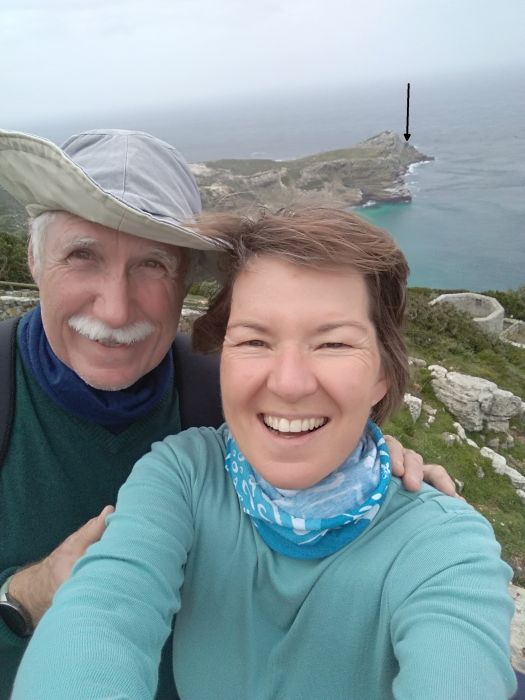 And where we were headed…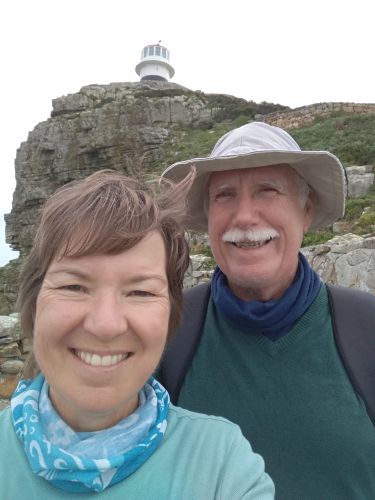 Up to the 164 year old lighthouse…
We spent only minutes there (it was blowing gales). Heading down….our destination in the distance…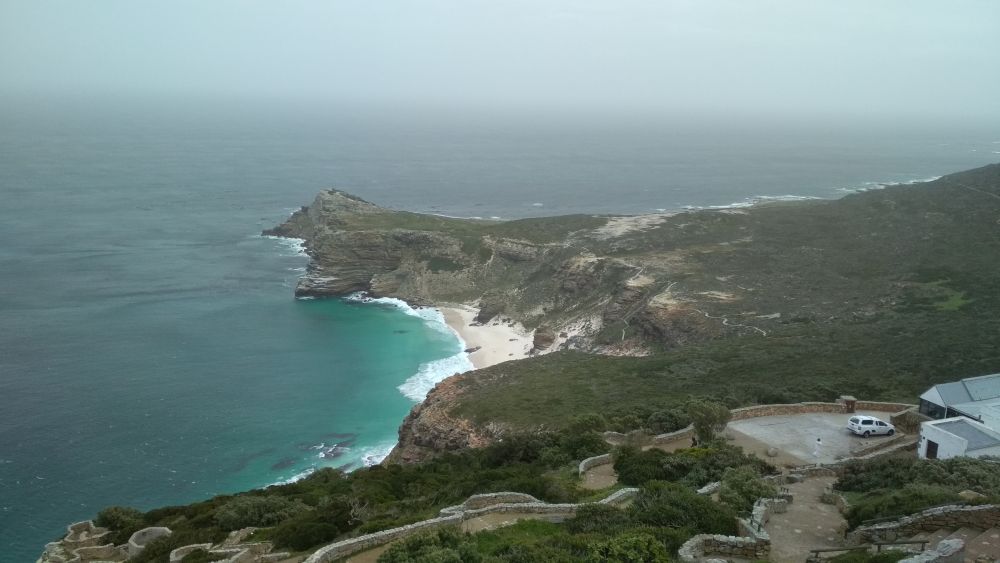 We retraced our steps. Mike and I are always saying how important it is to have a hand rail going up our stairs. He's working on it. As he went down the final steps, I told him to hold onto the rail…yeah right…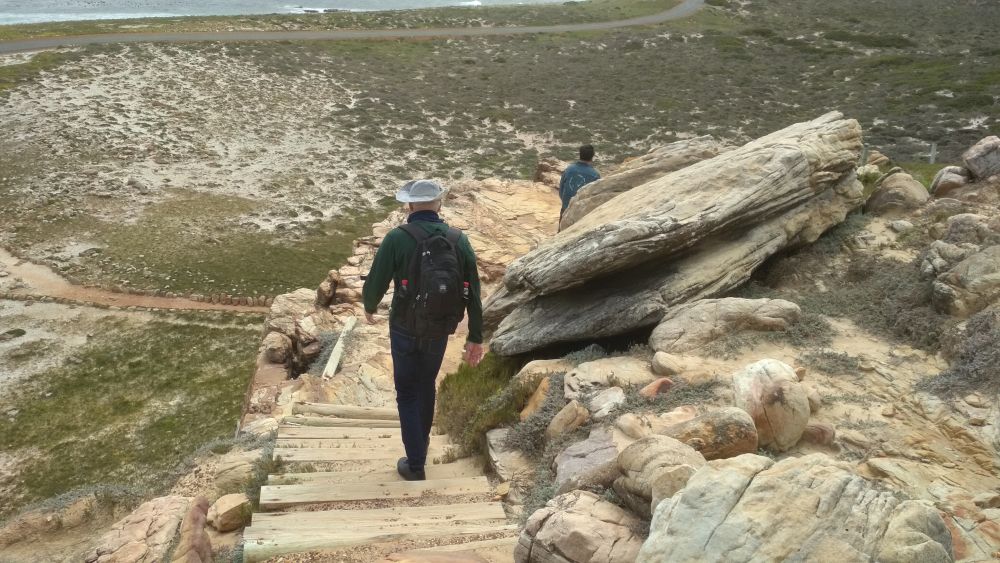 The steps are so uneven and there are hardly any hand rails and no disclaimer signs or warning of uneven rocks and steps. Here's why husband takes the lead….so nice to be navigating the rocky descent and see this…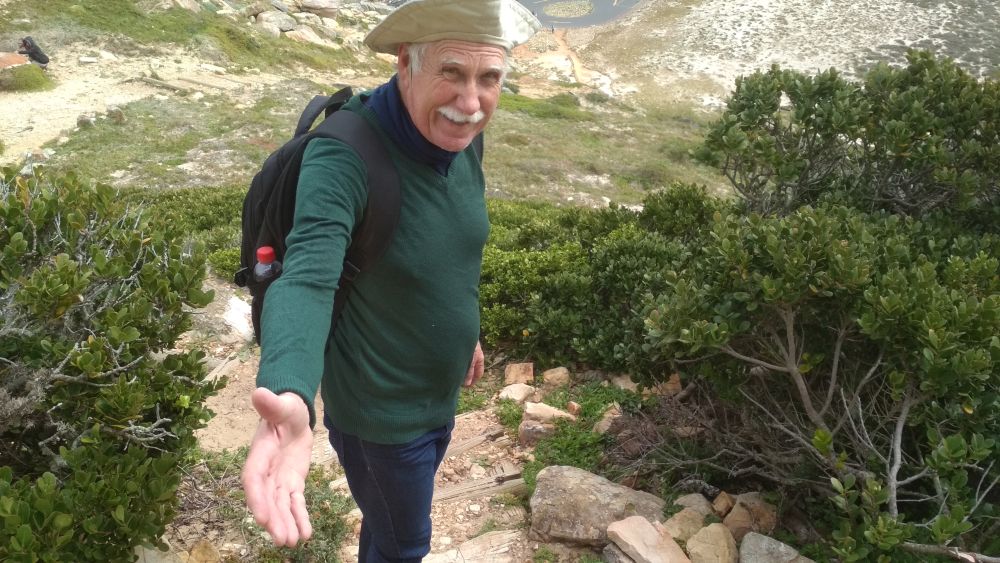 Back at the car, we didn't get caught in rain! We drove around Cape Point a bit and ended up here…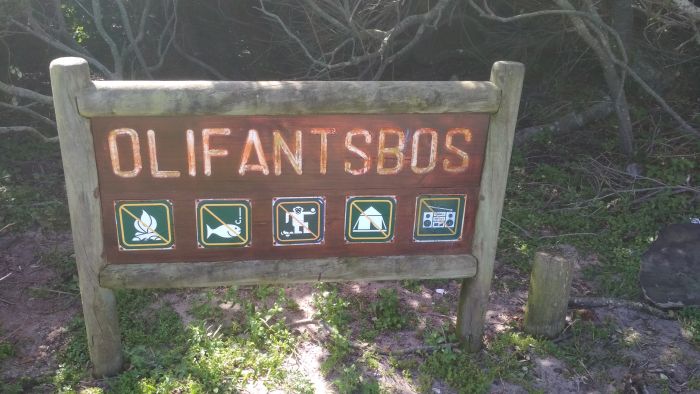 With its wild rocky beach with abundant birds and buck in the distance…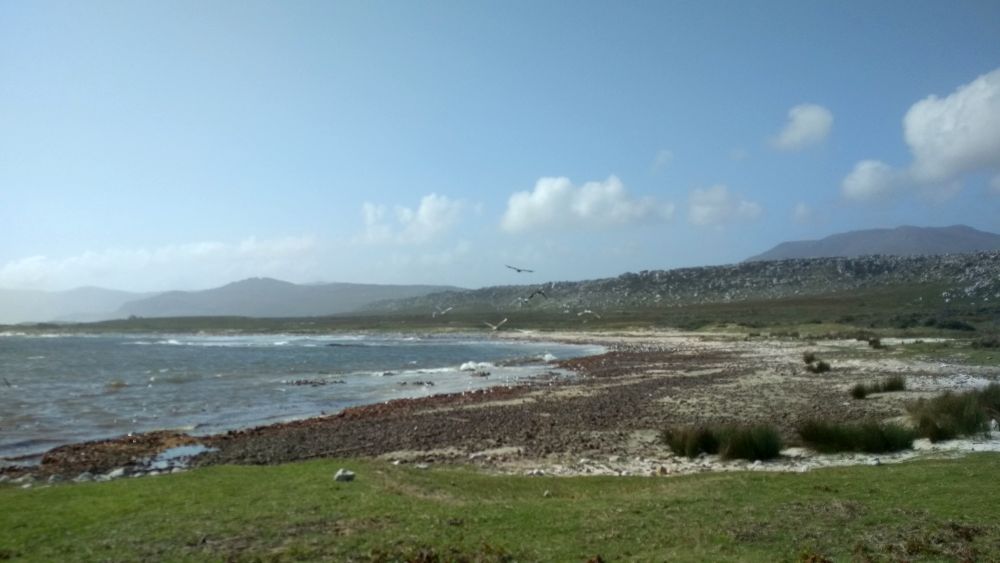 Close by is the walk to the SS Thomas T. Tucker shipwreck. We started off that walk, just to check it out. We decided we'd done enough walking for one day and that we will return with Julian next week when we can walk to the wreck with him. I have done this walk before – decades ago I did a school outing with David when he was at primary school. This was it. I'll take photos next week. We were not alone on the little we did walk. Lots and lots and lots of onlookers. We felt quite surrounded and peered upon….
More of that walk, DV, next week!
We got home really tired and ready for food!
It's been a good weekend.
Isaiah 65:24
I will answer them before they even call to Me. While they are still talking about their needs, I will answer their prayers!
The best is yet to come – we are only passing through.
Keep the smile going.
God bless you.
In His Grip,
Helga xx 🙂