Saturday
Today was the day…
I got some super comparison photos. Firstly, I took a new photo from the road (scroll to yesterday to see the before photos)…this was today with Julian's balcony roof being secured. There are some quite strong winds this evening and it needs to be well secured.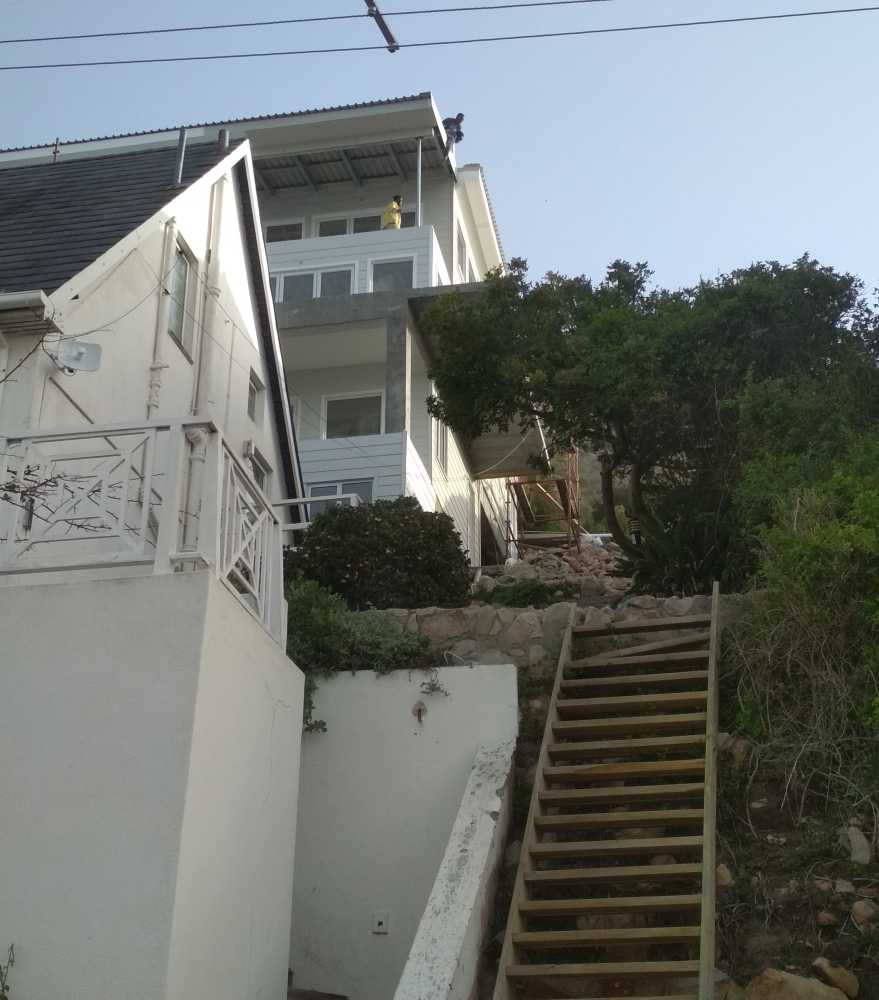 I took a number of photos outside the neighbour's driveway as the house began to appear above the treetops. Initially, you couldn't see it…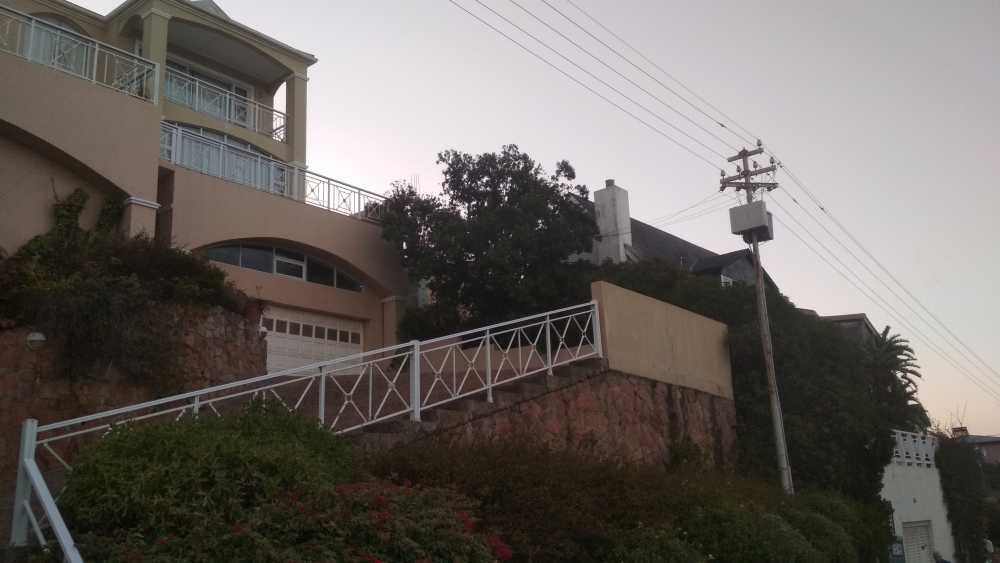 Then it began to peak through…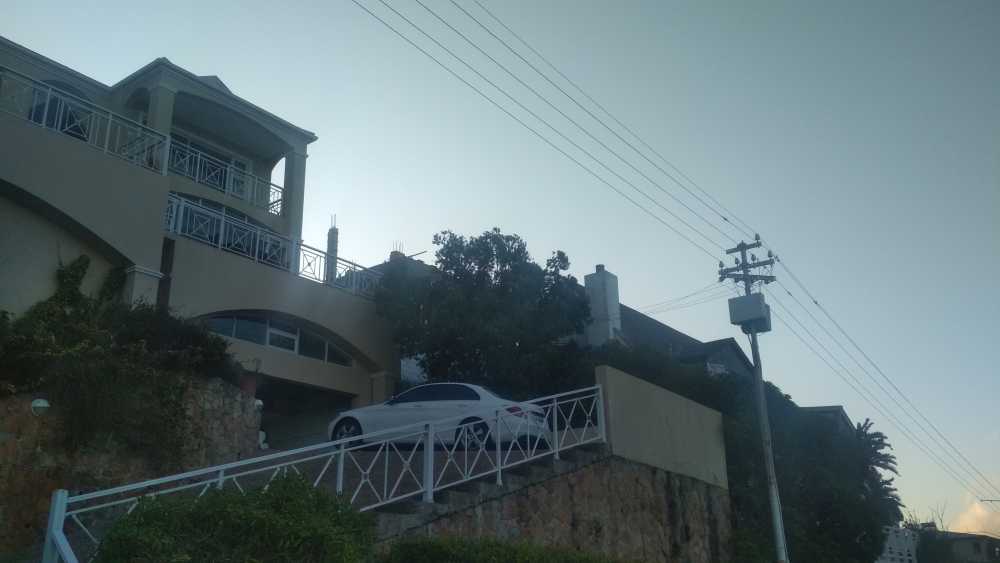 Now it has taken its place as a grown-up house.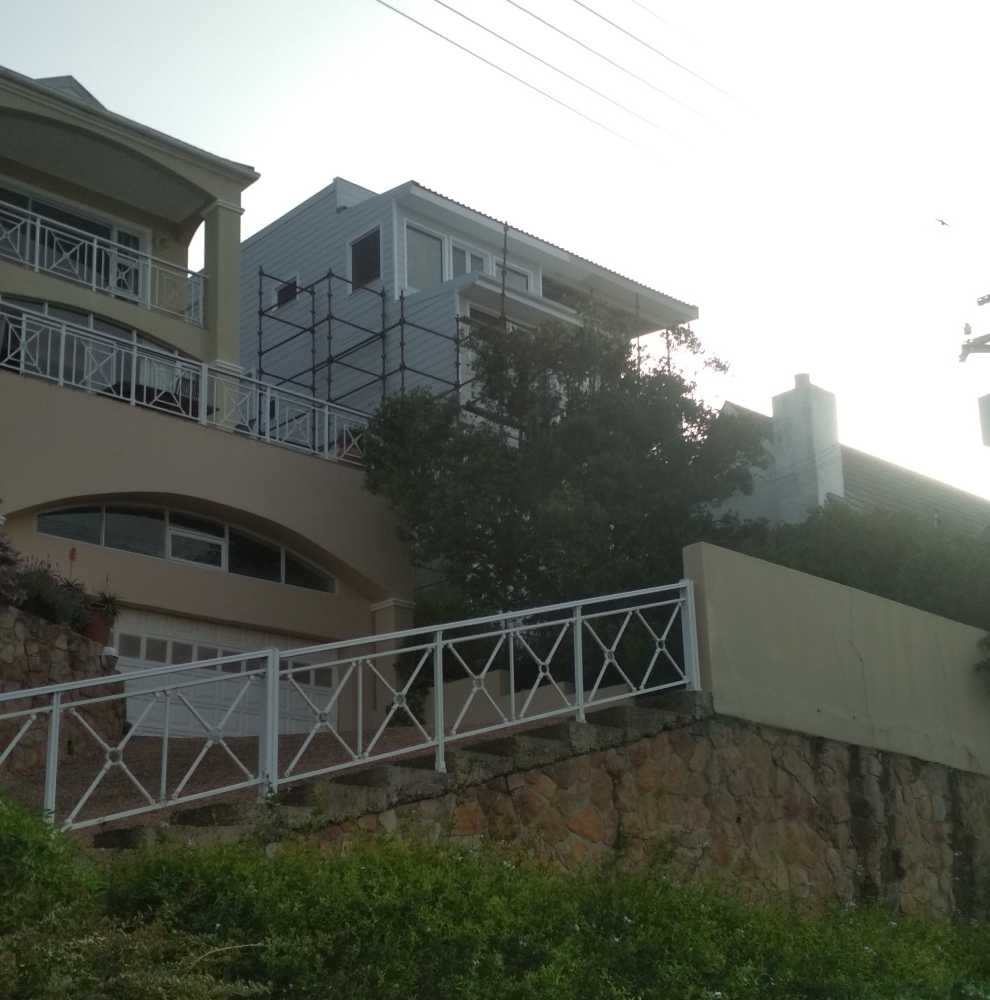 And finally: the Bible. We wrapped it in plastic and put it in the foundation of my floor…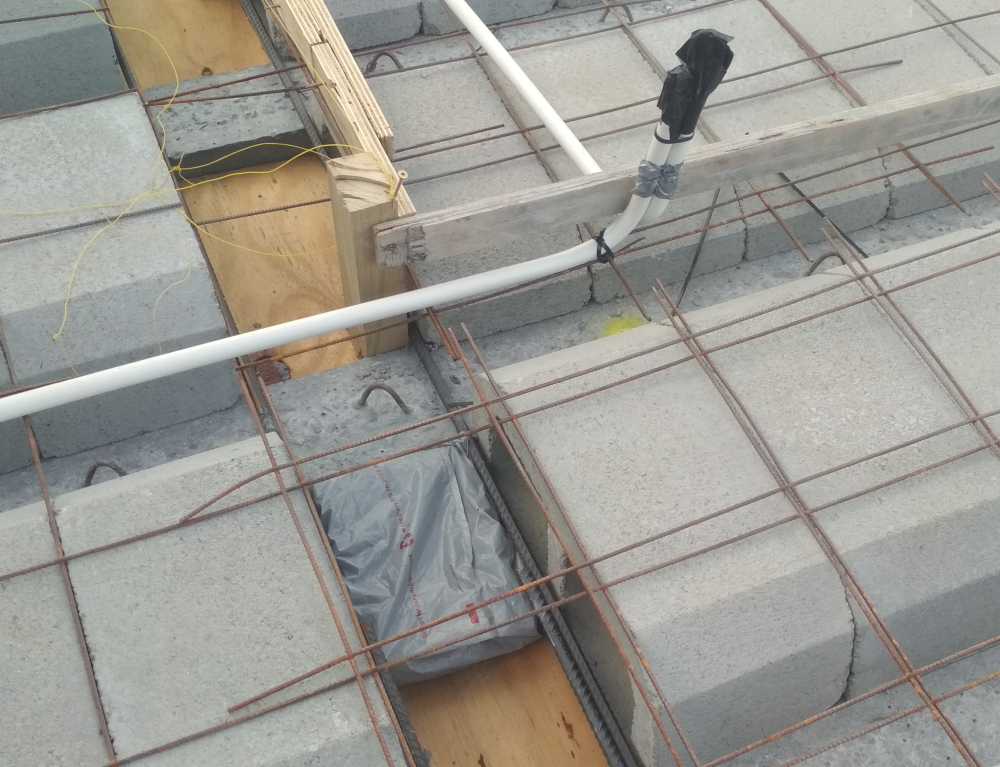 The conduit above leads to the plug below. The Bible is right under the wall next to my study nook..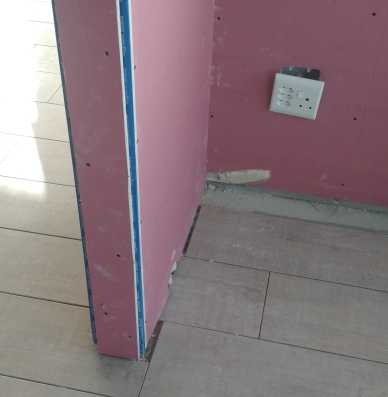 Today they put the rest of the windows in. The upstairs bathroom (loo with a view) has got plain none-frosted glass and sure enough when visiting that room for any reason, waves breaking on Fish Hoek beach can be seen.
We are so close yet so far. There are lots of finishes that need to be done. Another three months complete and we should be able to call this home. That's God willing. Watch this space. Talking of 'watch this space', brings to mind the note I scribbled at the back of my Bible some years ago. I wrote it in pencil (oh woman of little faith)…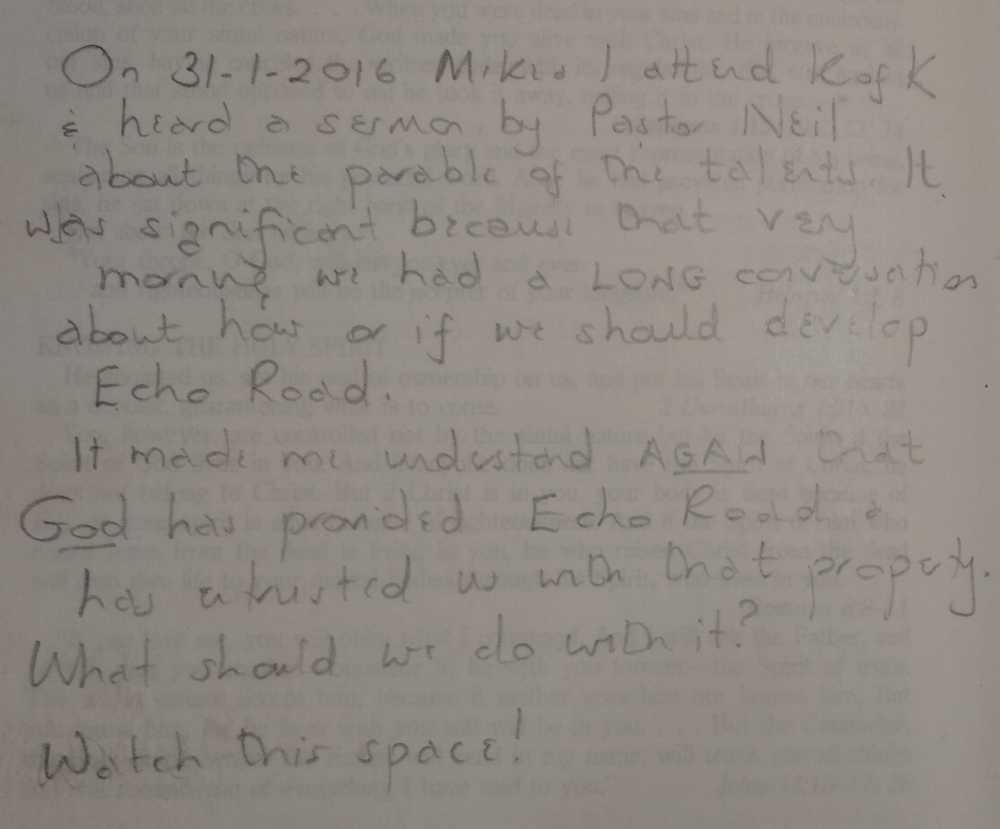 I don't know what the Lord has in mind for this unexpected venture, but we have done what we believe we have been led to do and we will continue to commit the rest to Him.
Corona stats South Africa country-wide –August 2020 –
Friday 24th July – 13944 new cases (maximum we've had)– 250 deaths (245 771 recoveries/169 882 active) It's now two weeks since we had the day with the highest number of new cases.
Sat 1st August – 10107 new cases – 148 deaths (342 461 recoveries/152 676 active)
Sun 2nd August – 8195 new cases – 213 deaths (347 227 recoveries/155 892 active)
Monday 3rd August – 5377 new cases – 173 deaths (358037 recoveries/150 286 active)
Tuesday 4th August – 4456 new cases  -345 deaths (363 751 recoveries/148 683 active)
Wednesday 5th August – 8559 new cases – 414 deaths (377266 recoveries/143313 active)
Thursday 6th August – 8307 new cases – 306 deaths (387316 recoveries/141264 active)
Friday 7th August – 7292 new cases – 305 deaths (394759 recoveries/140808 active)
Total cases:545 476  Total deaths: 9909
James 1:5
If you need wisdom, ask our generous God, and He will give it to you. He will not rebuke you for asking.
The best is yet to come.
Keep the smile going.
God bless you.
In His Grip,
Helga xx 🙂
Braces:
1 year 169 days