Tuesday
Today was the day…
I began to feel the cold. It was a beautiful sunny day so when we got back from the beach, I dressed in shorts and a t-shirt. Our home is well insulated so is usually warm inside but as the day progressed, the wind cooled and I have got colder. It's now after 5pm and I've needed to put on a jersey. I'm just going to wrap up a possibly short blog and then a shower will warm me up.
The beach was almost low tide.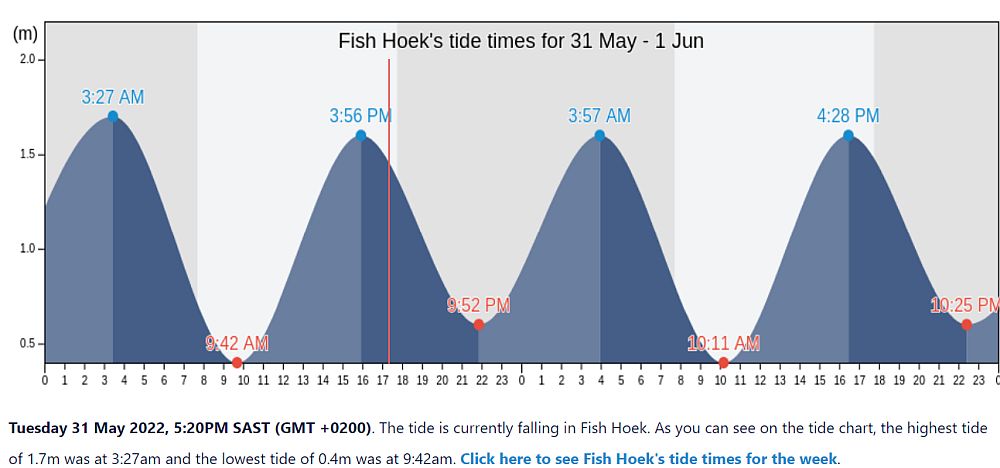 and this is what it looked like…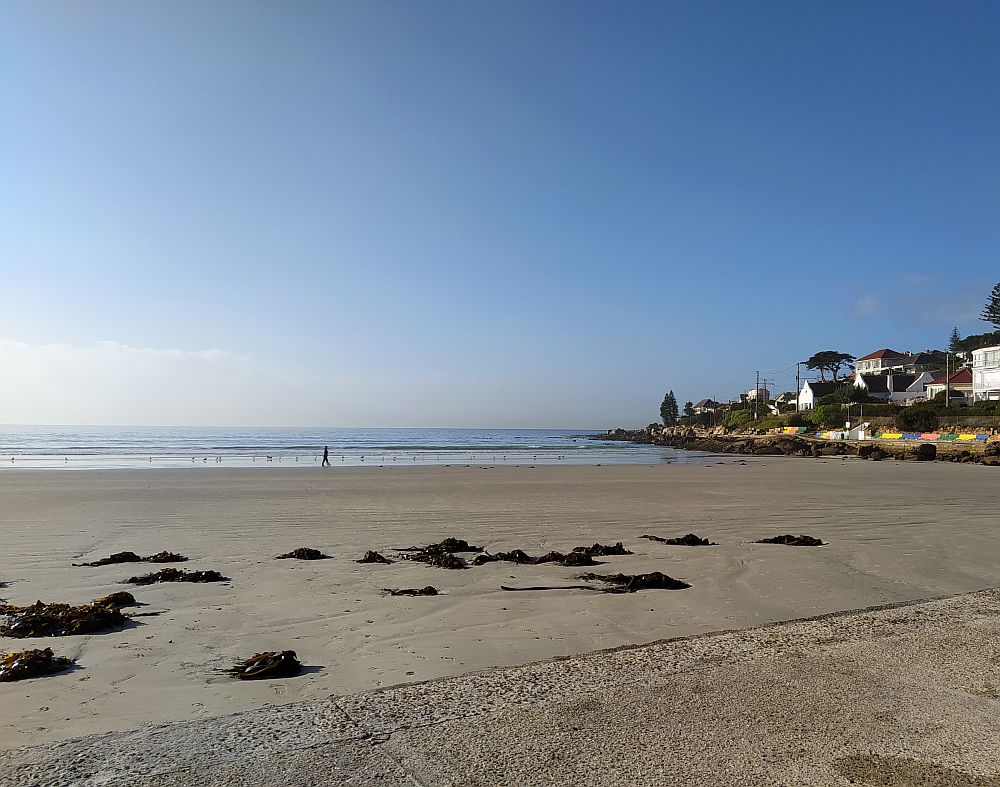 A long walk to the sea edge was followed by a short swim to the barrel. The waves came in sets with some of them well formed with a perfect arc. Sometimes there is a bit of a rip tide and right now as I look out to Fish Hoek beach from my desk, I can see opposite about the first beach entrance to the red-roof houses, a strong rip tide that is causing the sea to swirl with eddies and churn up the sand. I wouldn't want to be swimming through that – it looks very unsettled. Out at the barrel, this morning, it was clear and I swam over several crabs scurrying for their morning meal. On my way back I suddenly saw jelly fish – the transparent dangling kind – that was enough to make me try to get away as fast as possible. I don't seem to have suffered any stings, but it made me not to want to return to the barrel and my swim was rather sedentary. The water was chilly. I imagined it about 14.5C but my watch said 13C. I was in for almost 25 minutes and then called it a day. It was let's say, invigorating!
I worked the rest of the day. Work is busy for me.
The weird thing today was Julian's departure. He usually would be back in a week but he is off on pleasure-bent and will only return 3 weeks tomorrow. It is immediately very quiet without him. He adds a pleasant amount of activity and entertainment when here.
Time will go quickly I am sure.
That shower is calling.
Colossians 3:16
Let the word of Christ dwell in you richly.
The best is yet to come – we are only passing through.
Keep the smile going.
God bless you.
In His Grip,
Helga xx 🙂