Saturday
Today was the day…
Elsie turned 4. Let her be the star of this shining day. We drove through to Swellendam and were met by an excited happy little girl. As she swung on her swing, I asked her what she got. The first thing that came to mind was a unicorn blanket! She had seen it at the store and had shown a great deal of interest in it, so Stacey went back later and bought it for her. She was spoilt rotten today. We opened gifts throughout the day and she loved them all.
Elsie making the owl…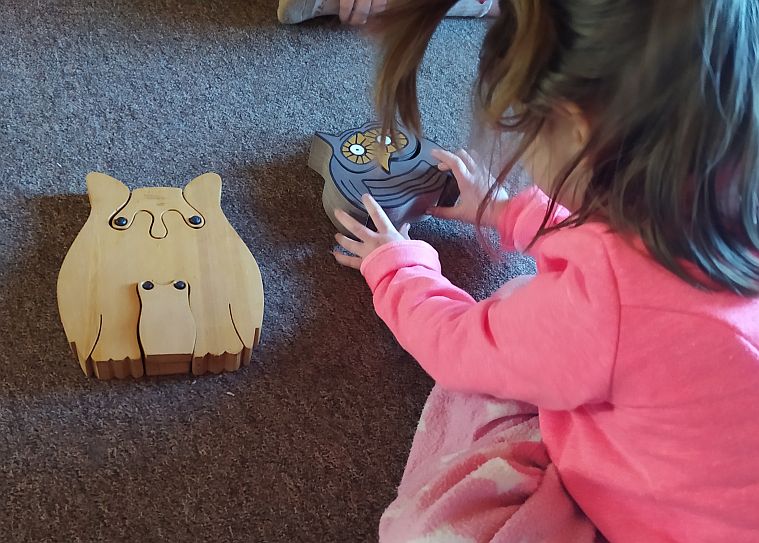 Making a bead necklace…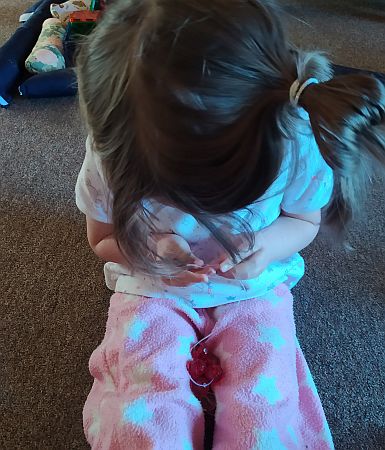 Getting to know the baby doll. She was absolutely taken with it. So adorable seeing her nurturing side coming out…she was so gentle.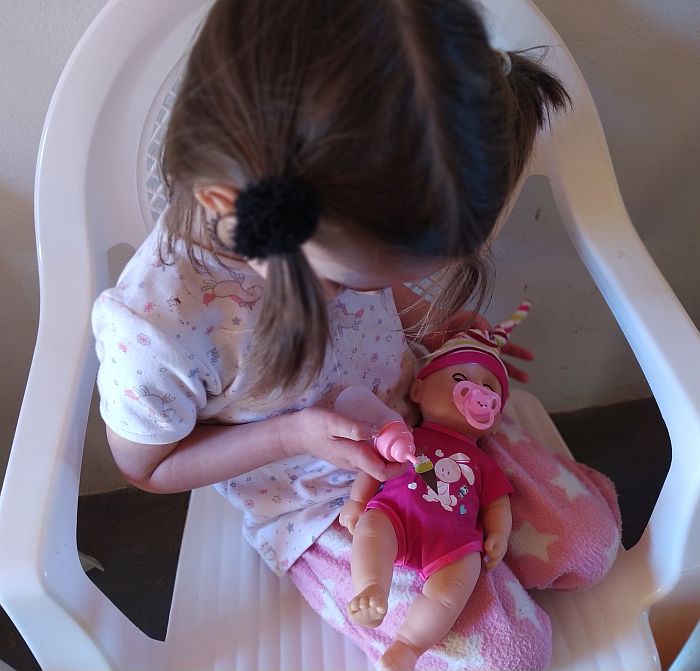 She loves pink and red and she's very much into girlie kind of things. She loves twirling in skirts and wearing dresses. She has more of a numbers brain than words and she's fascinated by how things work. Elsie takes a lot after Stacey and could quite possibly be another little engineer in the making. She loves swinging on her swing and also having the swing wound around and around so it spins to get back to normal (I remember doing that as a child!) She loves play dough and baking and doing puzzles and she's good at all of it. She smiles a lot and is altogether delightful.
We had a lovely birthday braai and soon after, Mike and I headed back to Cape Town. Mike had left his driver's licence in his car, so I drove. Coming home, I always find myself drowsy, so he took over for 20 or 30km before Riviersonderend and again before arriving in Caledon. It allowed me some snooze time. We had coffee in Caledon and I drove home from there.
We got home in good time and are now enjoying a quiet evening.  Our go-to series at the moment is Mrs. Wilson, which is only 3 parts but based on a remarkable true story and we are also watching Cranford. We have already watched Mrs. Wilson and as soon as I've posted this, we'll watch Cranford, if I can stay awake!
A beautiful special day. Thank you Stacey. I love you and admire you. You are a great Mom.

Psalm 118:1
Give thanks to the Lord, for He is good; His love endures forever.
The best is yet to come – we are only passing through.
Keep the smile going.
God bless you.
In His Grip,
Helga xx 🙂