Sunday
Today was the day…
That was breathless from the start. I woke before sunrise, which is not hard to do these days as it's rising after 7am. The stillness of the morning was immediately noticeable. We got up to make coffee and I couldn't help but open the lounge doors. Mike was in the kitchen making the cappuccino. I told him to turn around and look. This is what he saw…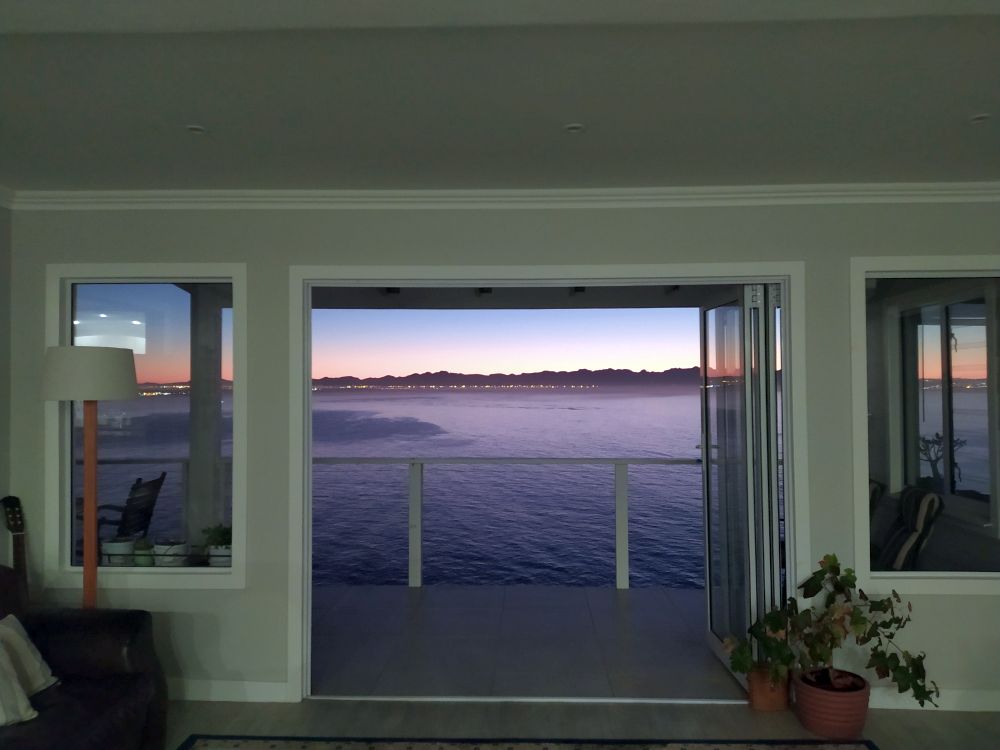 And that's pretty much how still it has been throughout today. Mike and I went to the beach for our regular exercise. I swam to Skellies pool which is the most far I've swum along the cat walk before. The water was cold (my watch said it was 11C) but the website said it was 13.4C. I think the website is more accurate.
When we got home, I got to video call with Elsie. Stacey messaged to say that Elsie said her first prayer today. "Thank you Lord for the bookmark!"  Just love that!

Mike made spaghetti bolognaise for lunch and then afterwards we took a walk down our stairs and up the steps down the road. Half way up, there is a unique view of our house…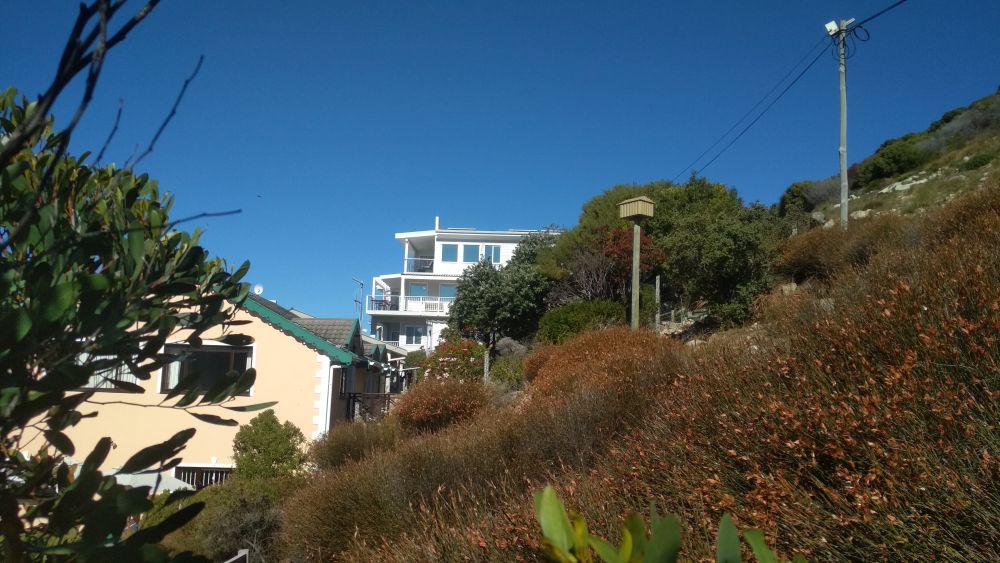 This is the route Rob's men take to lug his building materials to his plot. This is our house from behind…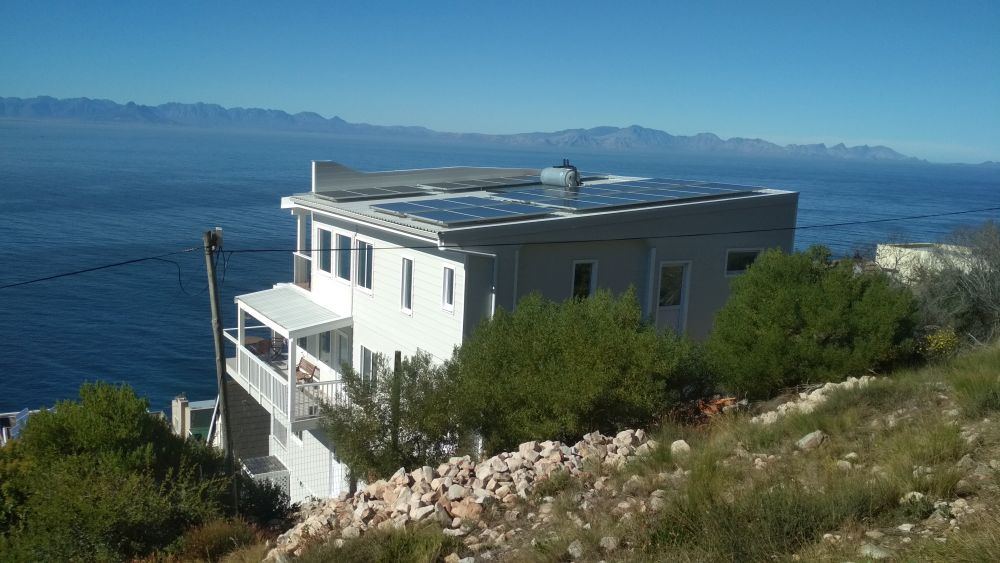 Right behind us, looking up the mountain, there are two trees that obscure the view of Rob's tank…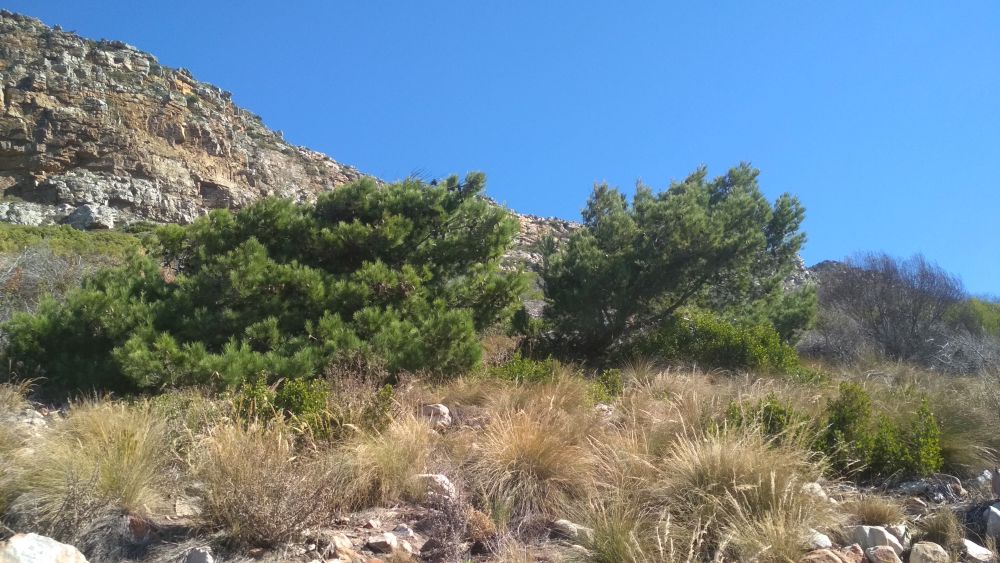 Clambering up the path, through the trees, Rob's Jojo tank is immediately visible…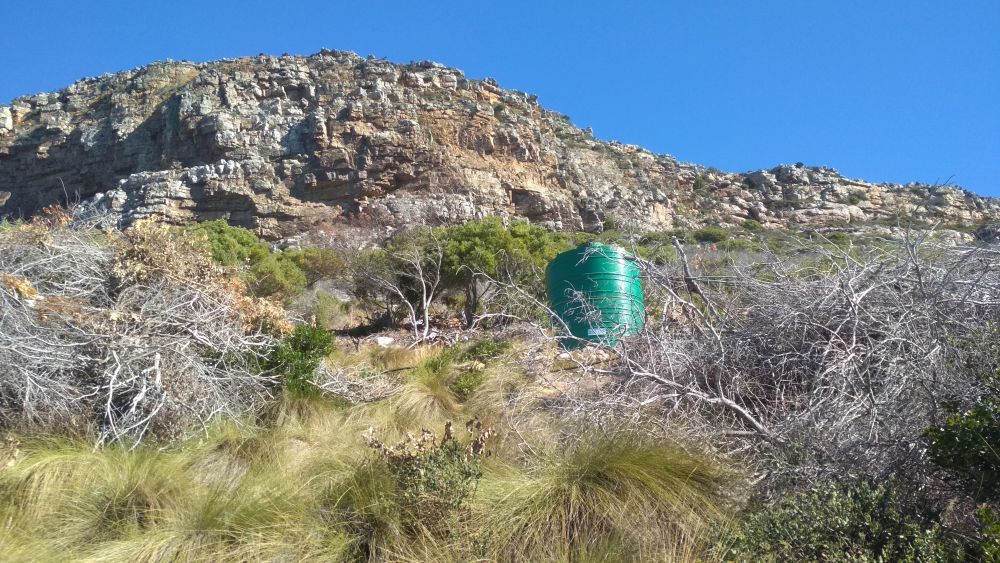 That is the bottom of his plot. It rises another 8om up the mountain.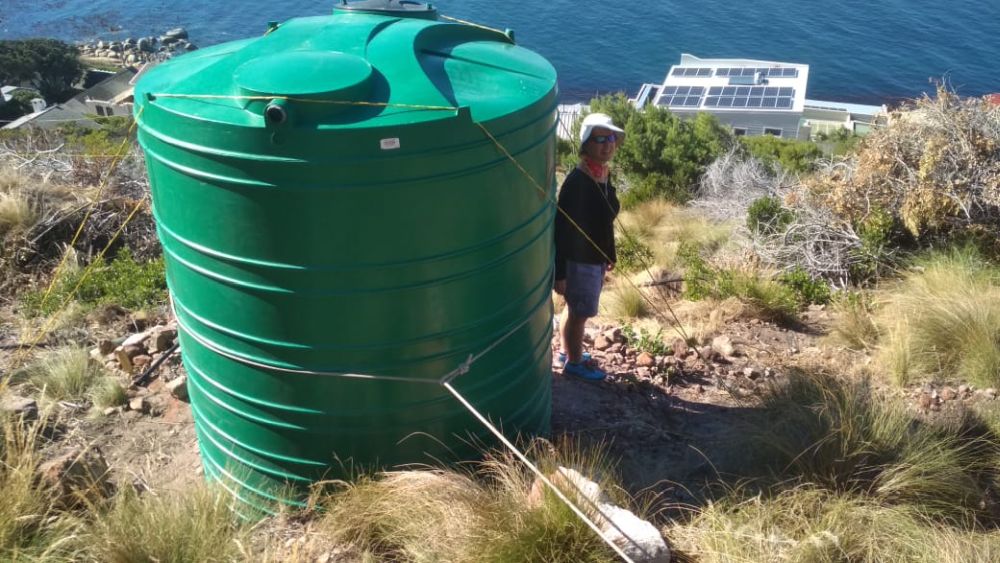 Every journey begins with the first step and in building a house there are a million to follow. Rob has a challenge ahead of him, but so did we. This was 2nd May 2020. We returned to the build straight after lockdown…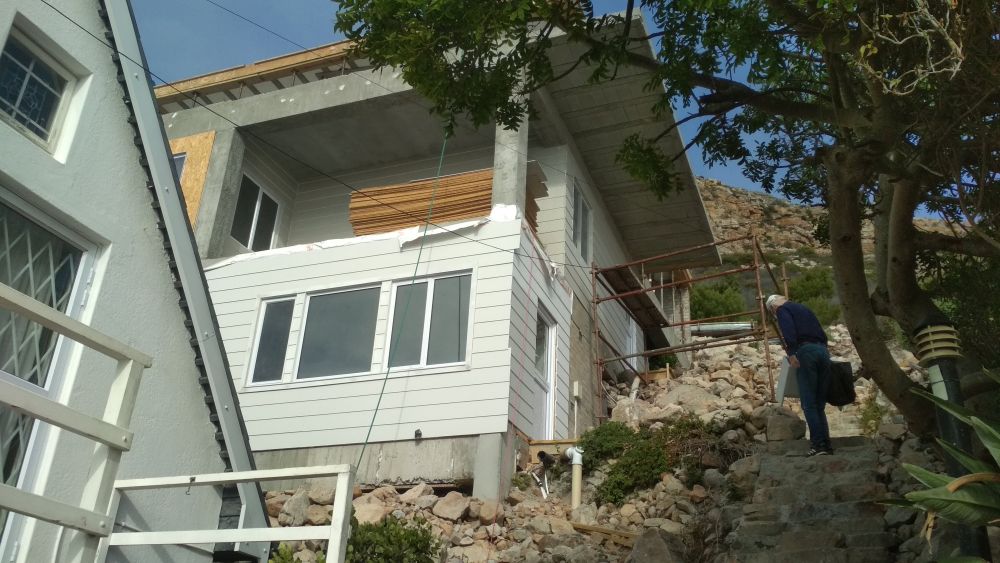 And now we are in it. We are so grateful. To God be the glory. Unless the Lord builds the house, they who build it labour in vain. We are grateful to not have laboured in vain.
A good day.
Psalm 150:6
Let everything that has breath, praise the Lord. Praise the Lord.
The best is yet to come – we are only passing through.
Keep the smile going.
God bless you.
In His Grip,
Helga xx 🙂