Today has been the perfect duvet day! I only moved from my bed for an hour or two. I've spent most of it tucked up under the duvet mainly reading and doing a mammoth Sudoku. A storm of note swept over Cape Town. I saw one FB post that said we had 35mm of rain since yesterday. At times it's been blanket rain…obliterating my view of Chapman's Peak. This morning there was a massive pudding in front of our balcony doors. We haven't had that problem for a long time. So grateful to have a pool of rain water to clear up.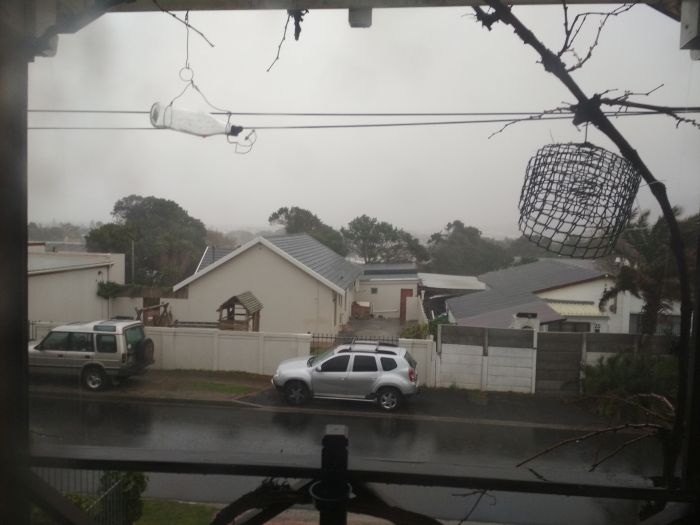 All sorts of photos and videos have come up on Facebook. This is from Petro Louw and is of Gordon's Bay…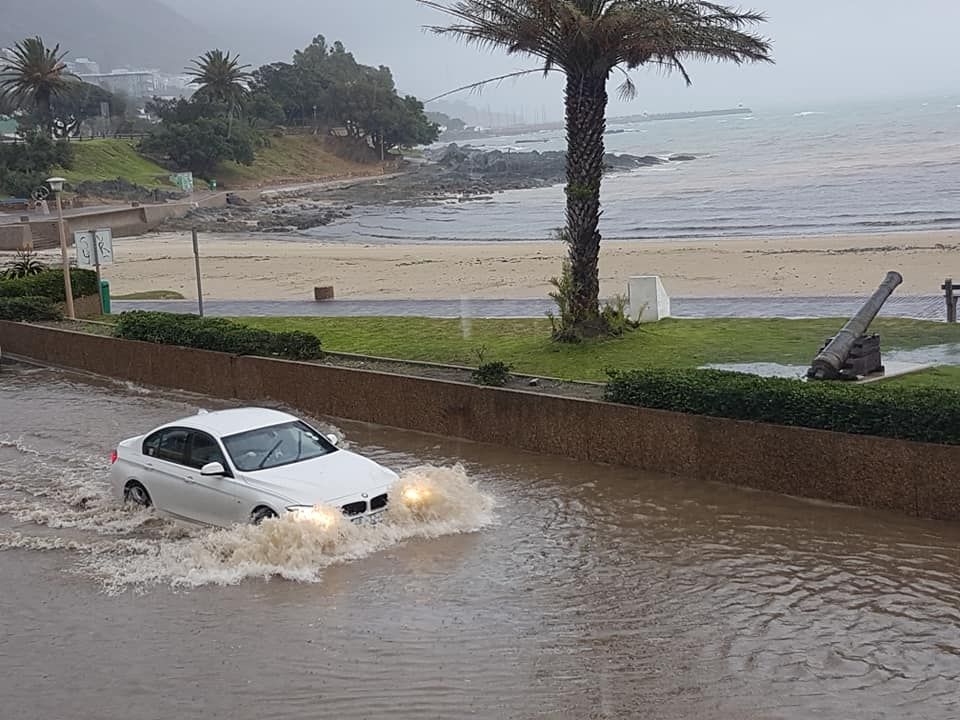 This street in Sea Point couldn't cope with the volume of water.  A guy, aptly calling himself 'lifeissavage' (on Twitter) posted these two photos…cars are still parked….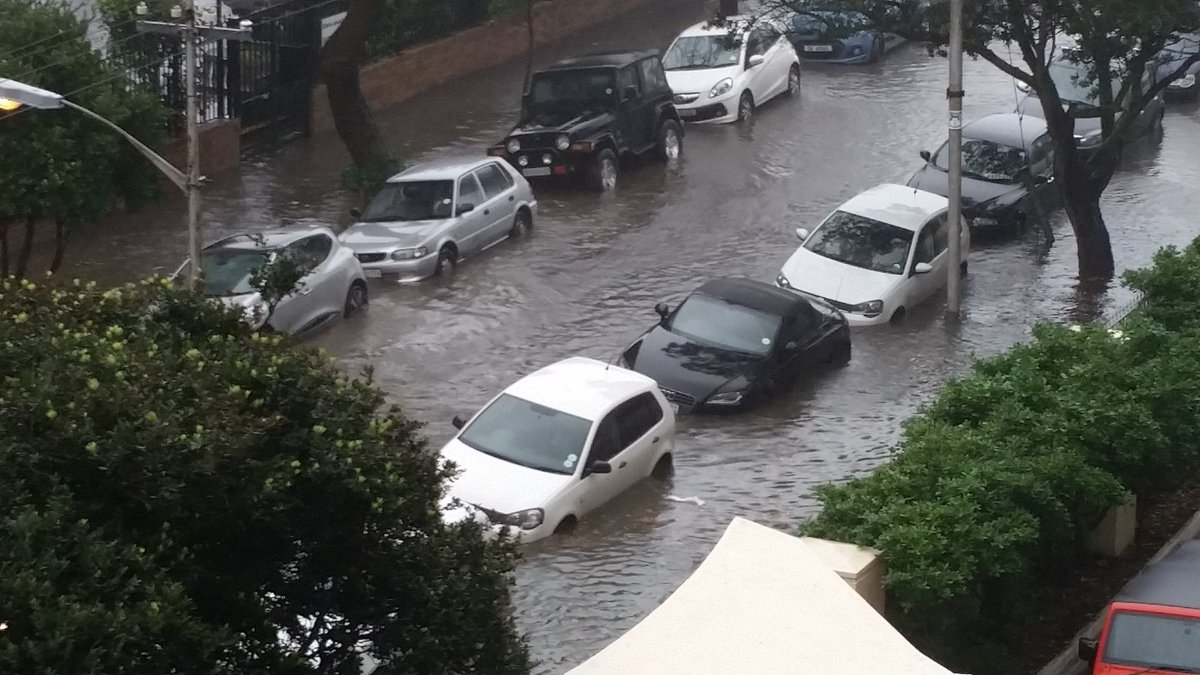 But when the water level rose, the Polo seemed to start to float…and the black (Audi I think) hazards lights came on…probably the alarm was going off.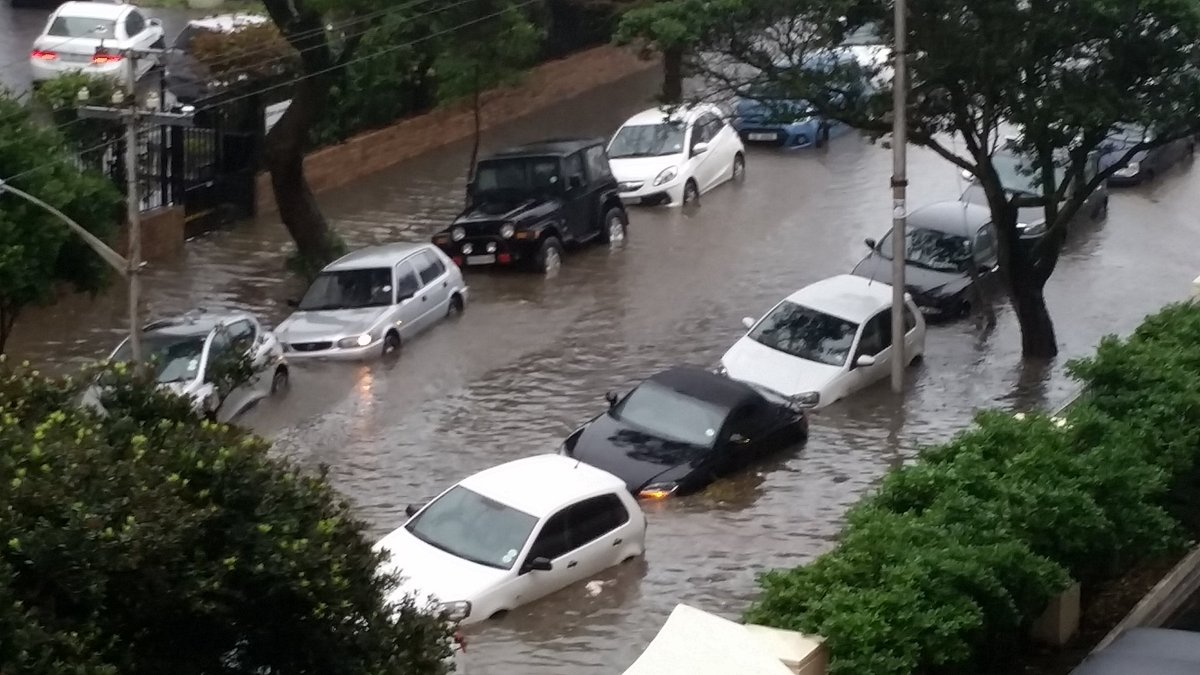 N1 City had some serious troubles of its own. Fern Procter was there and posted a video to Facebook showing flooding inside the building.
This is Halt Road in Elsie's River…
Hectic! We needed rain. We wanted rain. We got rain.
Thank you Lord for the rain. Water is pouring off the mountain.
#709 of my 1000 thanks is for all this rain, pouring into the dams. Tomorrow it will be very interesting to see what difference the rain has made. We are so so grateful. Temperatures have dropped and snow as well as more rain is forecast for tonight and tomorrow. I pray that those who have no roof over their head, will find shelter.
The Bible verse theme in my diary for July is Do Not Worry.
Genesis 21:22
God is with you in everything you do.
These are the days.
Keep the smile going.
God bless you.
In His Grip,
Helga xx 🙂