There has been such a lot of rain falling over the last three days. We are again so so grateful. If I go on and on about this, this is why…the dam levels last year were so critical, Cape Town was about to enter the failure zone…I got these graphs from the City of Cape Town website. We are now pulling away from the critical zone and the dam levels need to be 65% full by first week of November to be out the danger zone.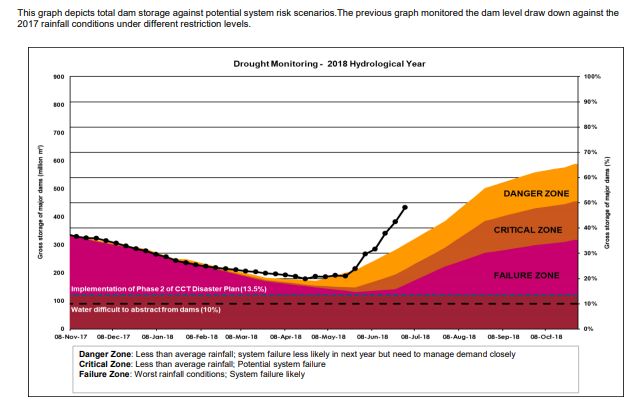 When we look at where we are now, we are hopeful…we are just at the start of the wettest month of the year and are already at 48%.  Just 17% to go.

The hectic rain we have enjoyed over the last three days has passed for now. The next rain, as far I can see on the forecast is only due a week tomorrow. The days are short with the sun only rising at 7-52am and setting at 5:48pm. I LOVE WINTER!
#710 of my 1000 thanks is for the 8 suitable applicants that came up out of the weekend advertising.
Psalm 17:5
Commit everything you do to the Lord. Trust Him and He will help you.
Such wisdom!
These are the days.
Keep the smile going.
God bless you.
In His Grip,
Helga xx 🙂
Gym:
Yip, I went to gym
30 minute walk/jog 3.39km – 258 calories.
The Grid – it was great. My heart rate at the end 161
10 minute bike ride to cool down.