Thursday
Today was the day…
My birthday present came early, but I'm feeling quite bad, because I sort of claimed it! Julian is here and went out buying books. At a charity shop, he found a quite large painting and decided to buy it, not quite knowing where he would put it. As soon as I saw it, I absolutely loved it …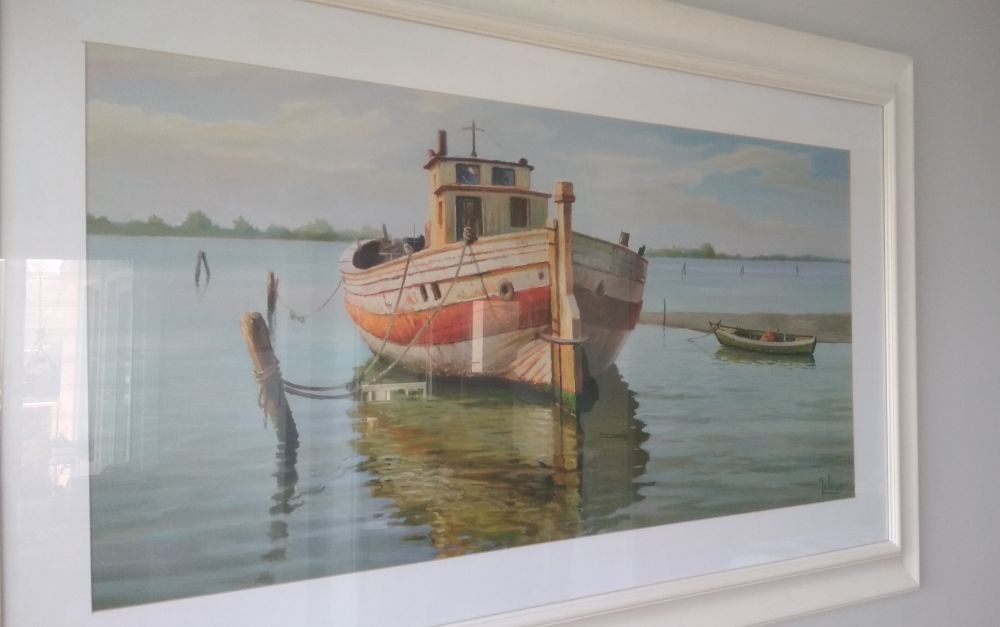 Early birthday present!? Julian agreed! I found the perfect place for it, above my rocking chair.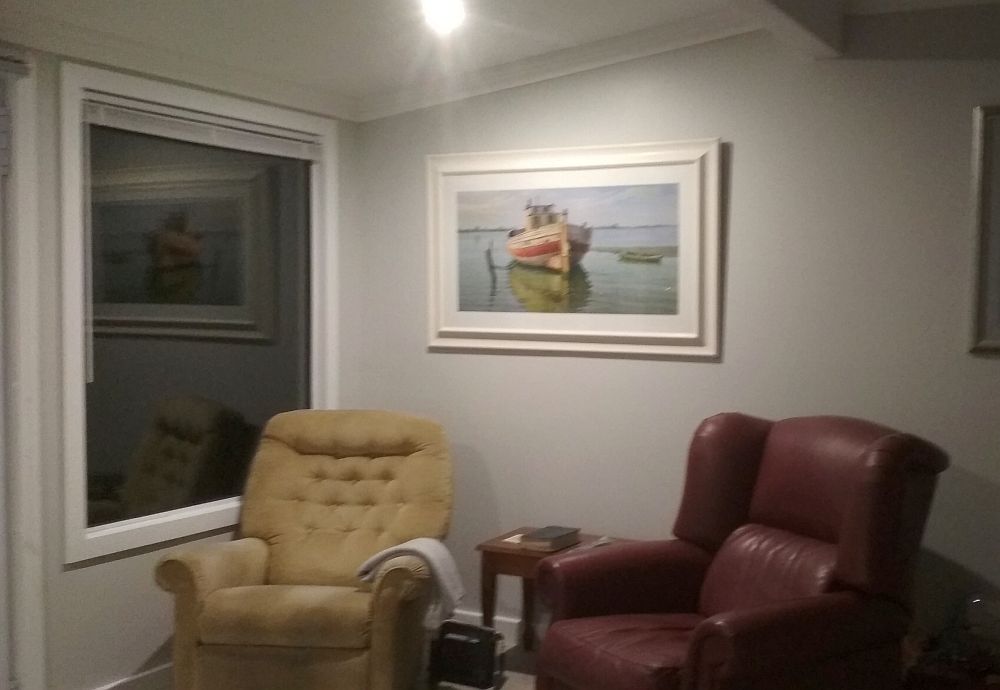 It's also visible from the lounge.  Thank you J!
Today began with me walking down to the physio in time for 8am. Summer has arrived and the sea was flat, so I packed my towel and right after the physio session, I headed for the beach and met Mike there. He ran, I swam. The shark net was in place so swimming was easy. I swam almost 2km in 40 minutes. We walked home and my working day began. From time to time, the shark siren went off today as a bronze whaler was spotted on the Clovelly side of Fish Hoek beach. They seem to be more active as the trek fishermen are now back in business.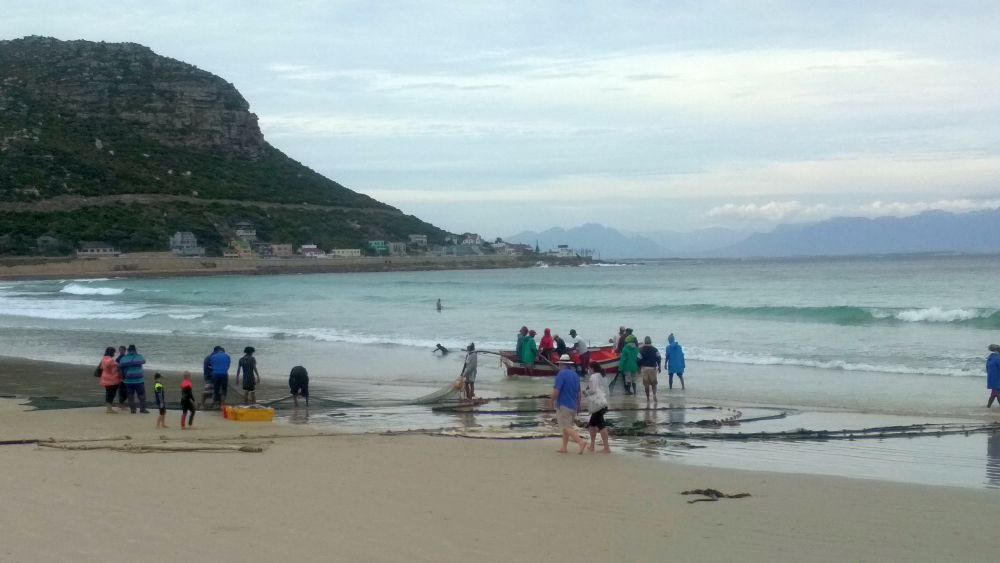 We  had a bar fridge delivered today for the basement – now officially being called the Little Lookout. Under the house has become the Workshop. It is enclosed and secure, so all the tools that are in the Little Lookout are being moved to the Workshop, so the LL can become habitable!
The work does not stop. It barrels onwards.
But tomorrow is Friday and that will be a little less busy. It's good to hear that the UK has taken South Africa off the red list.
I can't end the blog without a mention of Granny who crossed the great divide on this day 8 years ago. Missed and remembered with love. Just looking at this photo, makes me smile.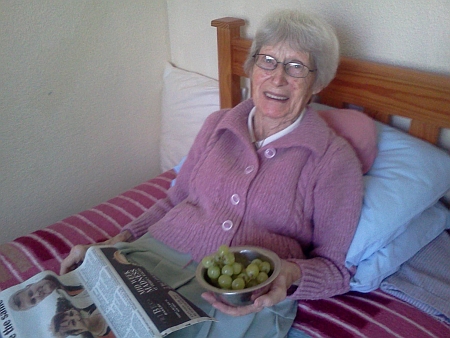 Good also to hear from my sister today whose recent CT scan was clear!
Habbakuk 3:19
The Sovereign Lord is my strength; He makes my feet like the feet of a deer, He enables me to go on the heights.
The best is yet to come – we are only passing through.
Keep the smile going.
God bless you.
In His Grip,
Helga xx 🙂