About once a year, I find this recipe and marvel at how well it works. For regular readers, you will remember it well. It's time to make it again!
My friend Jo says she got it from 'one of the Banting sites.'  There are so many of them now, that you collect a stack of information and recipes from a variety of places and in the end where exactly becomes a bit blurry. So if this is your original recipe and you are horrified that I'm calling it Jo's, please let me know and I'll give you the final credit!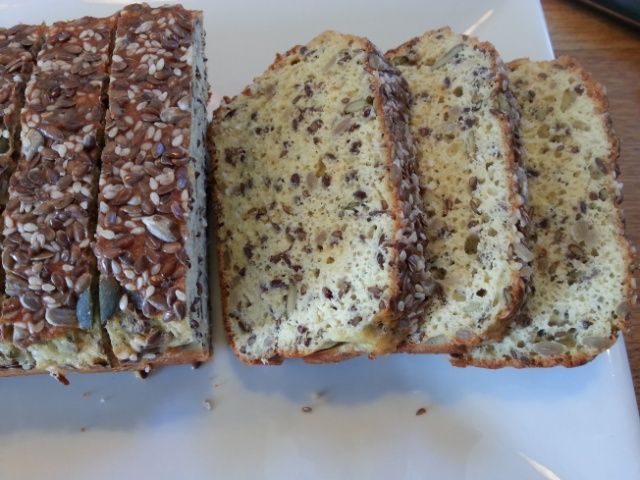 This is the BEST Banting Bread I have yet to see or taste, so give it a try, at least once:
Ingredients:
1 cup almond flour (Jo uses 1 packet of 100g ground almonds which is close enough to a cup)
1 cup mixed seeds – (you can crush for a finer consistency – Jo doesn't!)
60ml Psyllium husks (get at health stores or at any regular store eg. Clicks/PnP)
10ml baking powder
1 teaspoon of salt (maybe a little less as the seeds and psyllium are both quite salty)
6 eggs
1 cup of Greek Yoghurt
Seeds for sprinkling on top. This is what you are aiming at: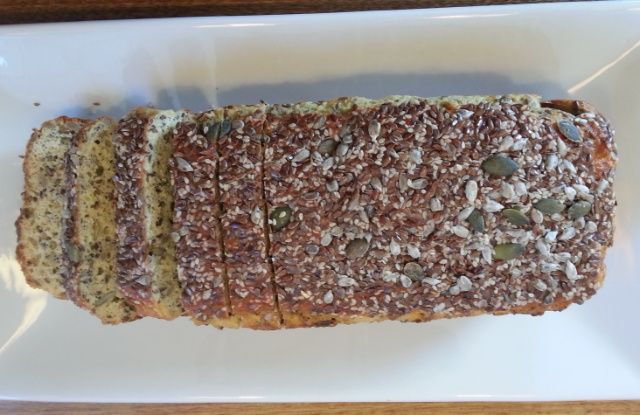 It makes  a beautiful loaf.
Method:
Mix all the dry ingredients.
Add 6 eggs and mix well.
Add the yoghurt and mix together.
Line a regular loaf tin with waxed baking paper.
Pour in the mixture.
At this point, Jo sprinkles seeds on top & lightly presses them down.
Bake in pre-heated oven at 180C for 55 minutes.
Enjoy!

Matthew 4:4
But He answered, "It is written, "'Man shall not live by bread alone, but by every word that comes from the mouth of God.'"
These are the days!
Keep the smile going.
God bless you!
In His Grip,
Helga xx 🙂