There is an unfortunate truth that Mike and I are pretty bad gardeners. We just don't have the green fingers required to create and maintain a lovely garden. There is one plant however, that blossoms in spite of neglect. It is a cactus that was given to me some years ago by a listener. Aunty Edna. I wonder how she is. One day she visited CCFm and she presented me with a little pot out of which was growing a dull looking cactus. It sat on our outside patio for a while and then one day when a plant in a hanging basket had died, I replaced the deceased with the cactus. And there it hung…day in and day out without much nurturing going on. From time to time, it may have been on the fortunate end of a little water. For the rest, if it rained, it got wet. It was left to be a barren cactus. For all it knew it was in the desert, abandoned.
Imagine my joy when each year beauty comes from barren.  This is the view from the lounge window. Such a pretty sight…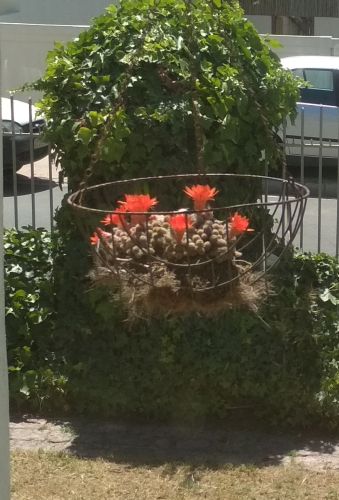 This was it two years ago…22nd December 2016.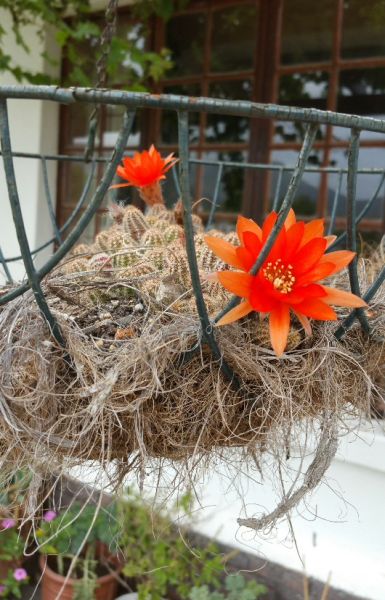 Two full years of neglect and it's blooming! It definitely goes to prove that even though you may be neglected, you can still blossom.
There are a couple more photos from today. Breakfast salad…with blueberries…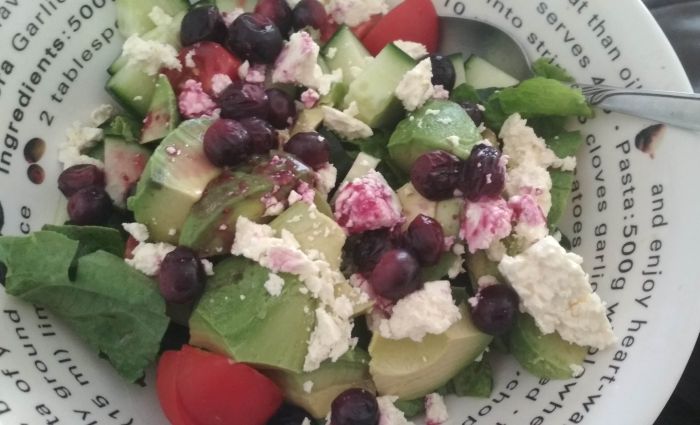 Mike taking out the second bedroom window…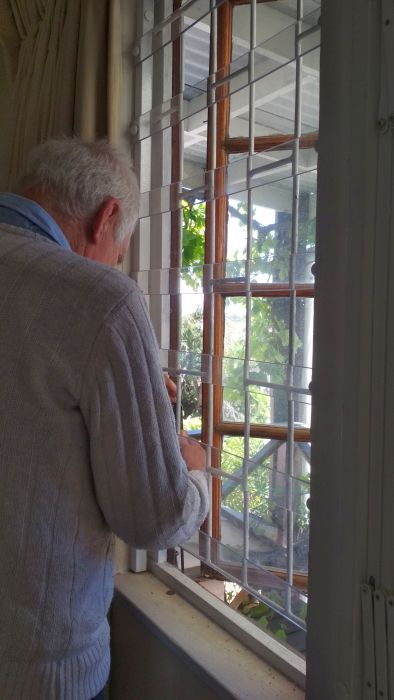 The windows are now painted…Courage did a great job.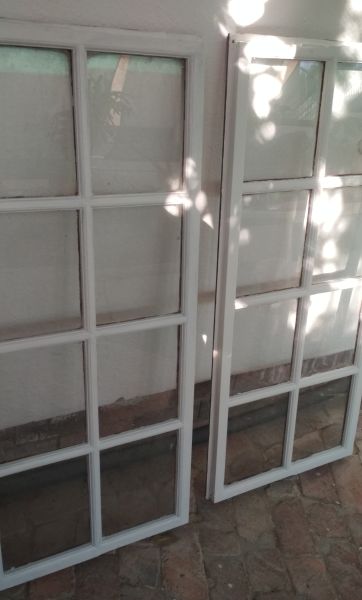 Looking good. It makes it much easier to paint them when they are taken off the frame. Mike found a packet of hinges (in his garage)  that he bought when he first put the windows in back in 1994! They cost R14!
#959 of my 1000 thanks – window renovation! 🙂
Today I worked 5 hours and 45 minutes. It felt like less.  This evening we did the airport run and picked up Julian. We spent a leisurely evening together and he left a short while ago.
Romans 4:16
The promise is received by faith. It is given as a free gift!
Amen!
These are the days.
Keep the smile going.
God bless you.
In His Grip,
Helga xx 🙂
Gym:
Rest day.
Braces:
Day 8.