At school Stacey's strength lay in the sciences. One of the subjects she took was Tech Elec which is a subject those who are planning on a career in Engineering take. Stacey was consistently the only girl in the class for three years. A couple of other girls came and went, but Stacey stayed on. In her final year at school, she wasn't wild about her teacher. Towards the end of the year, she felt increasingly ostracized by him. According to her male chauvinist teacher she she should be barefoot, pregnant and in the kitchen.  A woman's role was not in engineering.  Stacey's As for Tech Elec & Maths contributed to her entrance into Engineering at UCT. From there, she flew. No more wasting time on subjects she didn't need or like, she worked hard and was on the Dean's list a number of times. She graduated in four years, while about 90% of the students with whom she started her Engineering degree, took the scenic route. She is now a successful Hardware Design Engineer and Programmer.
When Stacey was in her final year of school, if I had  sat down with her and said, "don't worry Stace, ten years from now you will be an Engineer,  married, have travelled for a year through South East Asia and be living in Swellendam", she would have shaken her head in disbelief.
Don't despise the day of small beginnings. You don't know what is ahead. The Lord goes ahead of you.
Her Tech Elec teacher will be happy to see that she is also now barefoot, pregnant and in the kitchen!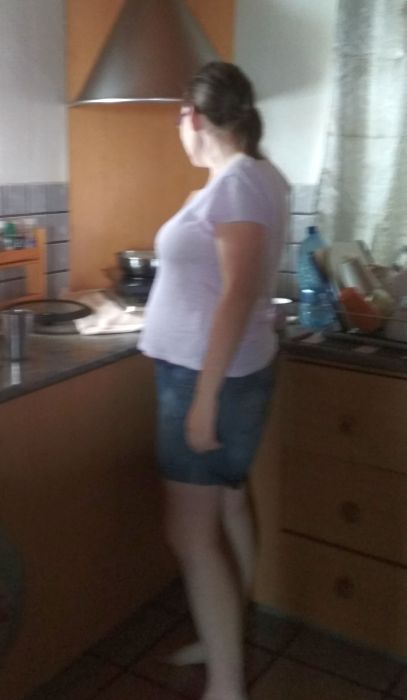 This morning, we were the happy recipients of what she was cooking!
David and I left Swellendam around 9-30am after a very successful time. David did his taxes. Stacey fixed my shorts. I got to see all her baby stuff and came home with a new shirt for Mike. I can't wait to see her again. Maybe we can make it in February sometime. No water restrictions in Swellendam, so the shower was most welcome.
The journey home was uneventful and picturesque.
#543 of my 1000 thanks is for the cool weather that made the journey so pleasant. It was raining for at least half the time. We stopped at each of the three sets of road works. It gave me the opportunity to take some photos between Swellendam and Riviersonderend. Wide open spaces of South African farmlands…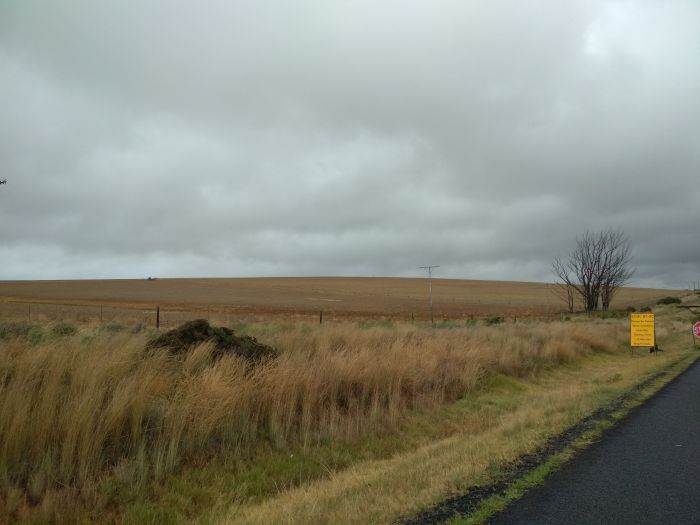 Livestock..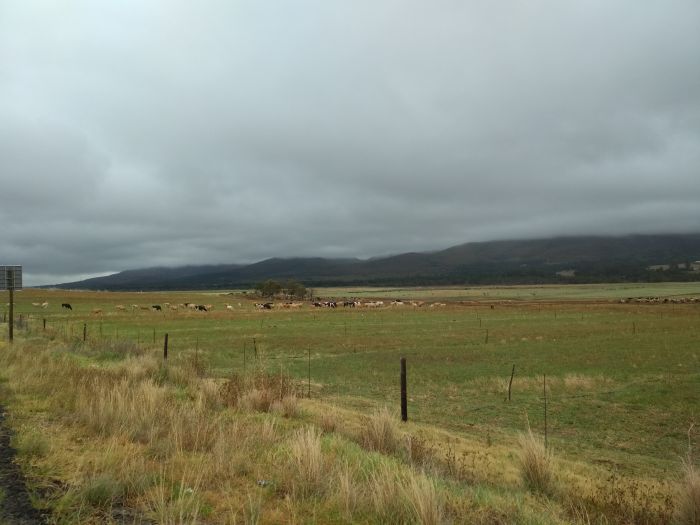 Great looking N2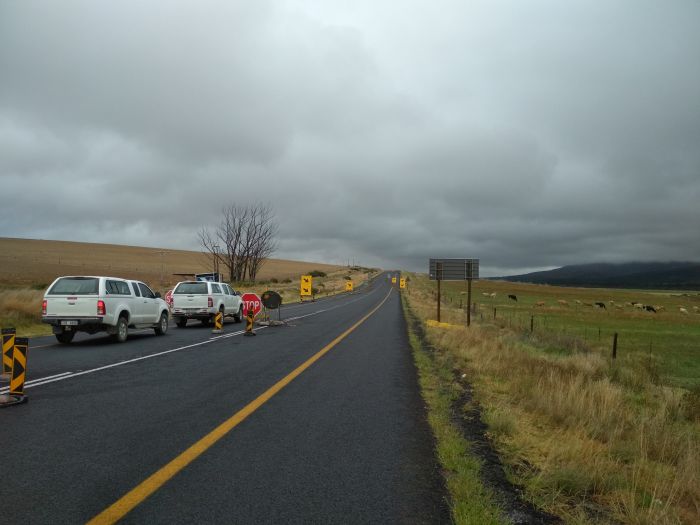 We got home before 1pm, armed with Springbok pies from Peregrine! The most popular choice.
This afternoon, I was back at gym. I ran 5km and swam 20 lengths. I am such an amateur in all departments! 😀 Here's the pool at Sun Valley Virgin Active.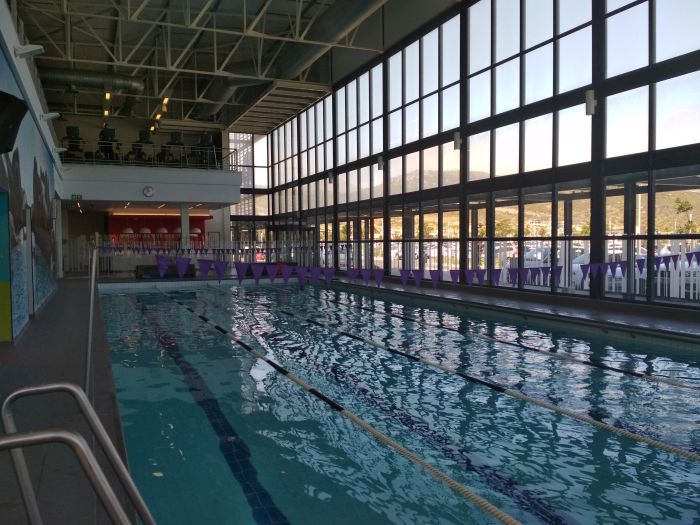 This evening, I had another highlight of my day. We had dinner at Dixies and while we were leaving I was stopped by Cheryl. She told me she accidentally came upon my blog and so enjoys reading it.  I'm not sure how she recognised me, but it was an unexpected surprise to speak to her. Thanks Cheryl!
John 15:16
"You didn't choose Me. I chose you. I appointed you to go and produce lasting fruit, so that the Father will give you whatever you ask for, using my Name."
What an amazing verse. The Words of Jesus.
These are the days.
Keep the smile going.
God bless you.
In His Grip,
Helga xx 🙂