Friday
Today was the day…
That dawned quiet and still. The wind hushed. Sunrise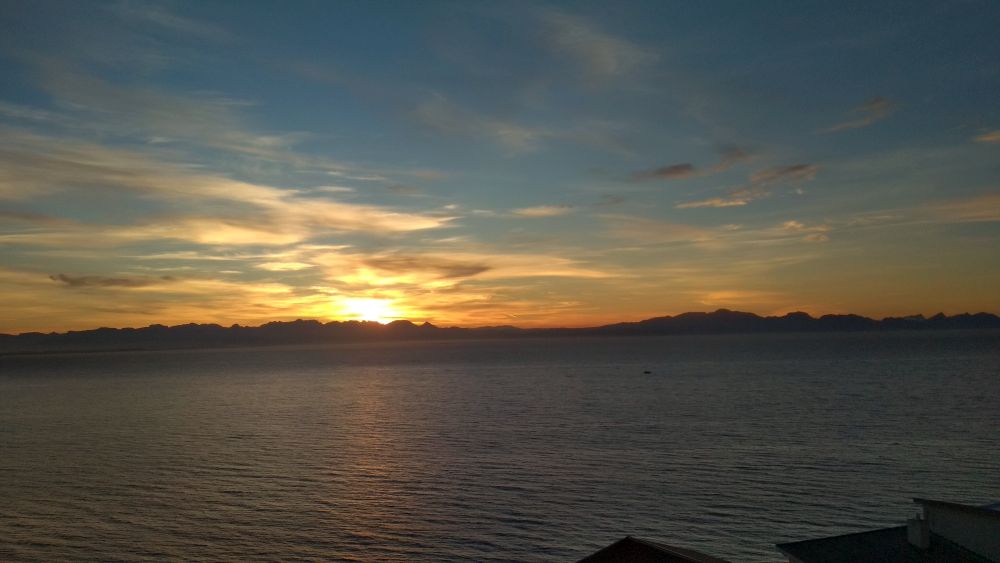 As the sun rose, the most amazing piece of music filtered up. As I listened, I realised it was David playing down on his balcony. It was beautiful. What he was up to at sunrise appeared on YouTube later today…
What a gentle way to start the day!
Mike and I headed to the beach. The sea was great to swim in with good under water visibility, but swimming was hard because my arms were tired. They did a lot of swimming yesterday and then in the late afternoon they carried all those buckets of sand. They need to be rested. I still got in a good 40 minutes.
I worked for about 5 hours. Mike and Courage had a good day and by the time Courage left for home, the new slab had been thrown for the basement porch…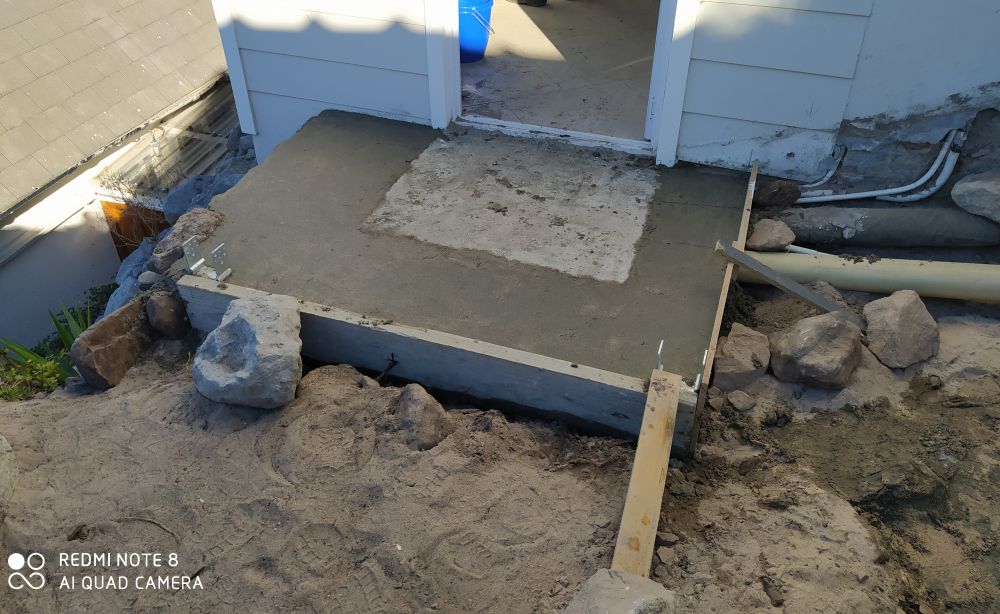 By the time mid afternoon came, the day could not look better…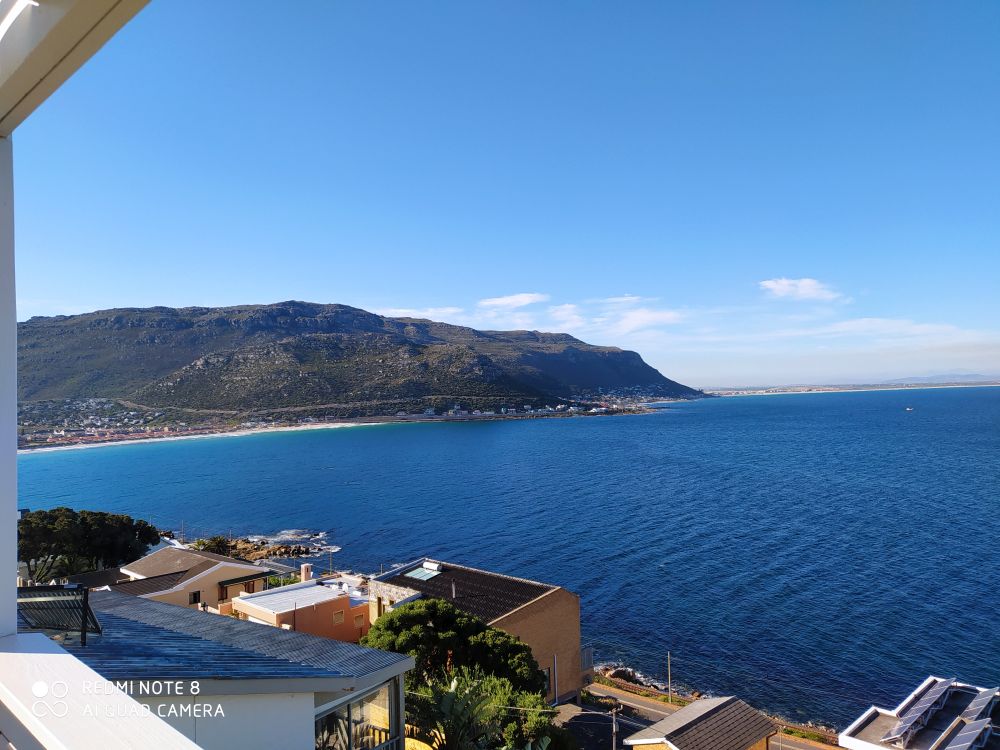 While Mike was on the side balcony, he saw the guy who has bought a plot high up on the mountainside. His name is Rob. I went out to say hi. He said he will be getting the plans done and into Council. I mention it here because I want to keep an eye on how long it takes for him to go from this conversation to when he starts building. He also mentioned the Council, once plans are approved, will have to put his services next to our house –  down the Simon's Town side. Okay, we'll see when/if that happens. I asked him if his house will be made of wood and he said no, it's going to be concrete. A multi-level concrete house that far up the mountainside with no road access. It's going to be interesting to watch especially as he said the concrete is going to carried up there and mixed on site.  This is Rob's plot – photos I took 5 months ago.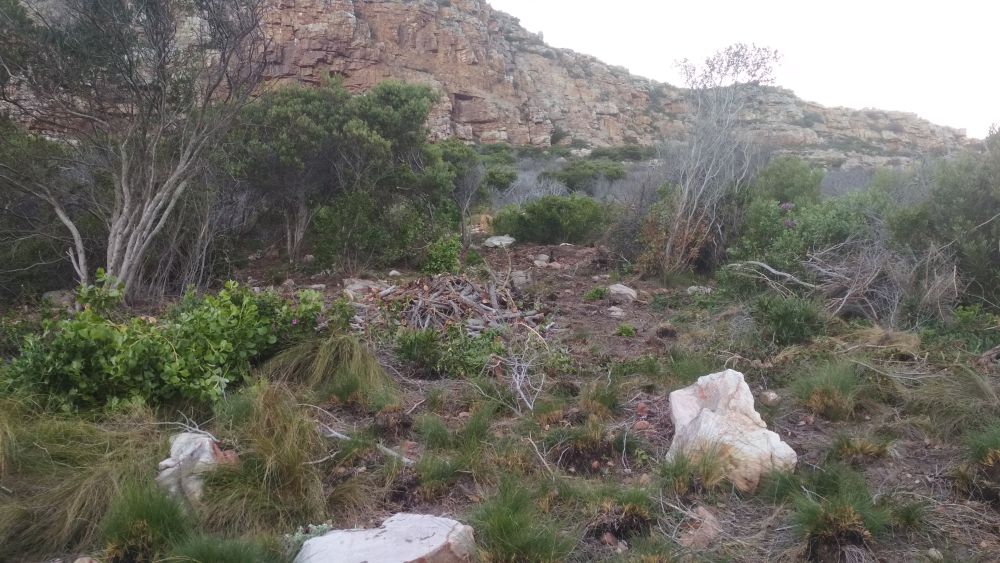 His view, it is true, will be very elevated…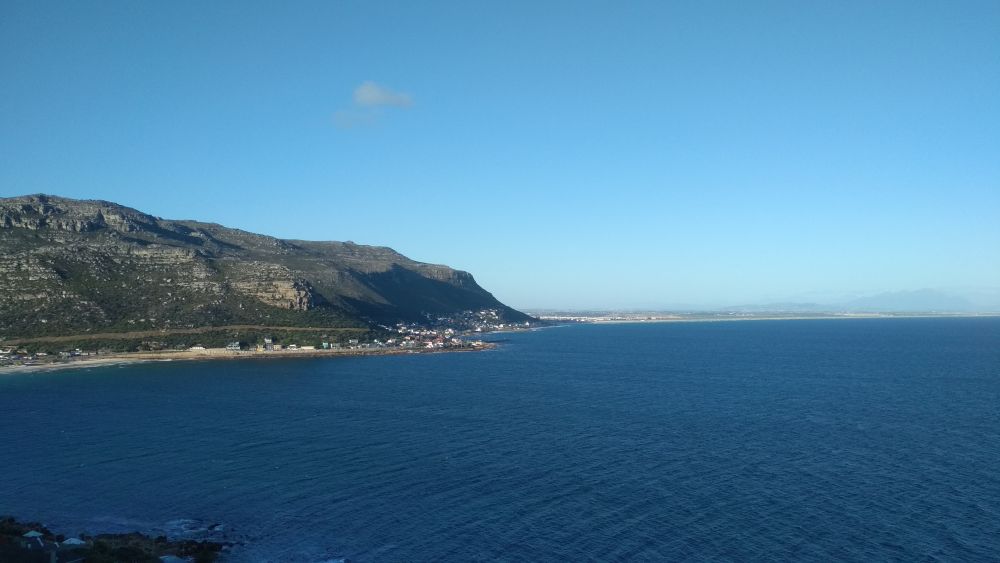 If we have 83 steps to our front door, I think he will have 200! I'll be watching with interest.
The other thing I did today was bring in my Bonsai. Adrian's Dad gave this to us and it has not really been thriving on the balcony. Perhaps it will do better on my desk.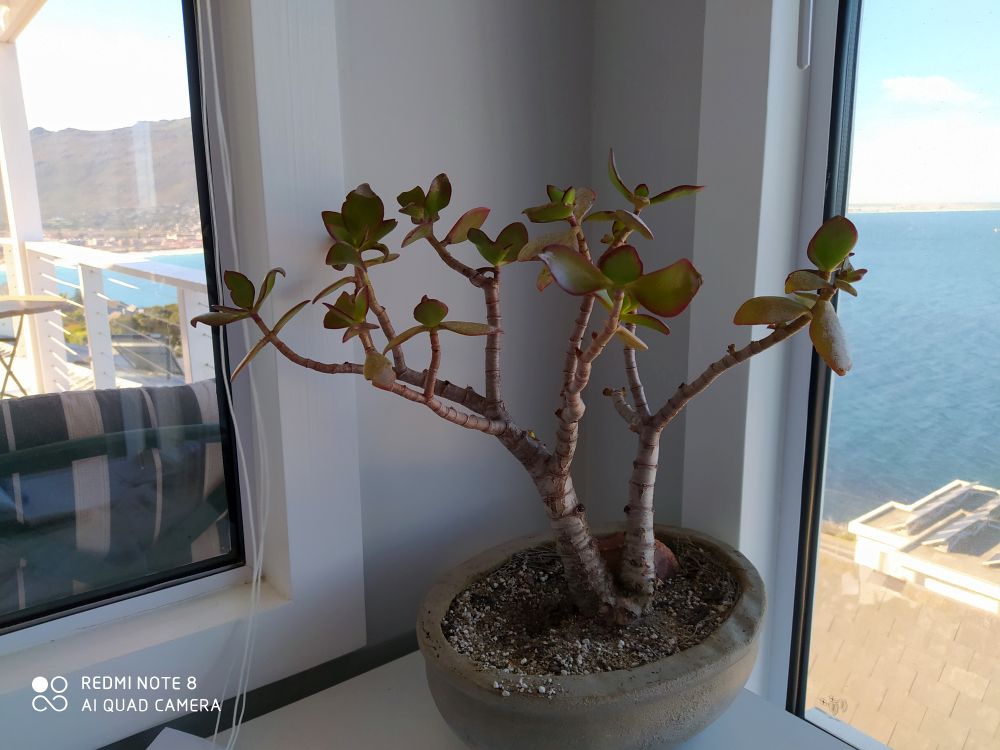 Good that I have this photo. When it starts to flourish, hopefully, I'll take another. Talking of flourishing, the petunias by the front door have started to blossom again. They recovered quite quickly after being chomped by a deer. Let's hope they survive a little longer.
And so that was Friday.
Isaiah 26:3
You will keep in perfect peace those whose minds are steadfast, because they trust in You!
The best is yet to come – we are only passing through.
Keep the smile going.
God bless you.
In His Grip,
Helga xx 🙂