Thursday
Today was the day…
That was significant for South Africa. It was the first day that we can legitimately be outside with no mask! Yay! It was wonderful walking outside today, maskless and not worried about it! What a big step forward.
It was a day that dawned with thunder and lightening. I woke with the flashes and sat in my rocking chair trying to capture it.  The flash is far faster than a finger on the button, so I was wholly  unsuccessful, but there was this guy, Jon Kerrin who was ready with the right equipment for sure….spectacular!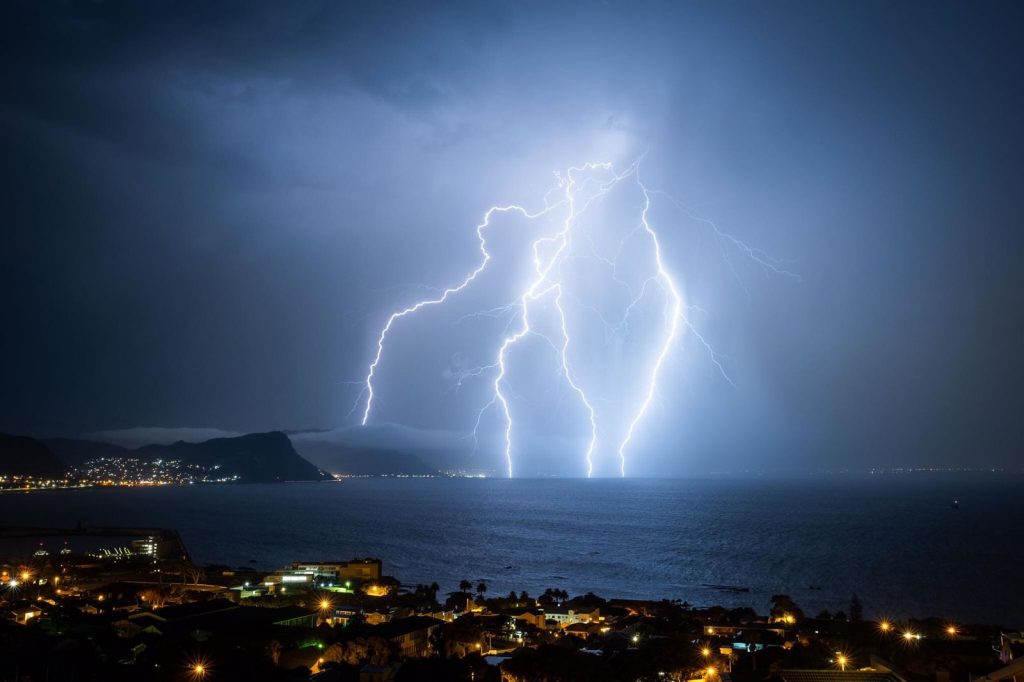 When we built the house, our builder Werner asked what colour we wanted it painted. Mike and I immediately both agreed – Fancourt Slate. It was the colour we painted the inside of our old house and it became the colour of both the inside and the outside of the new house. It's a greyish colour with an under-tone of blue. Quite often, like today, the sea & sky resonate with a similar plain colour, although when we chose it, we could never   have predicted that.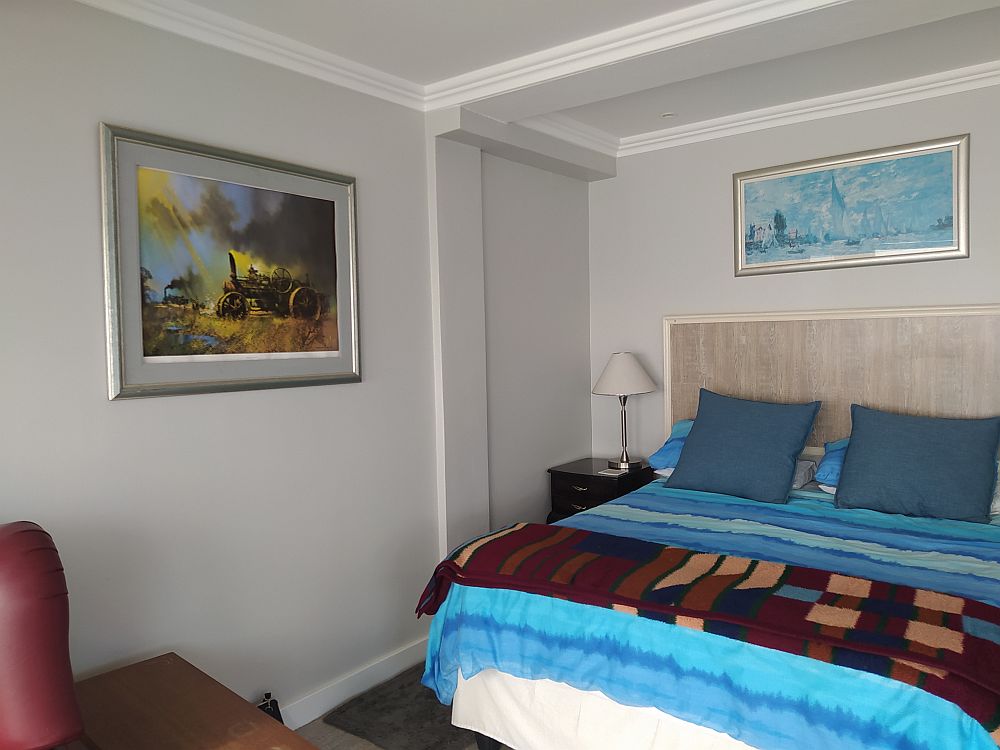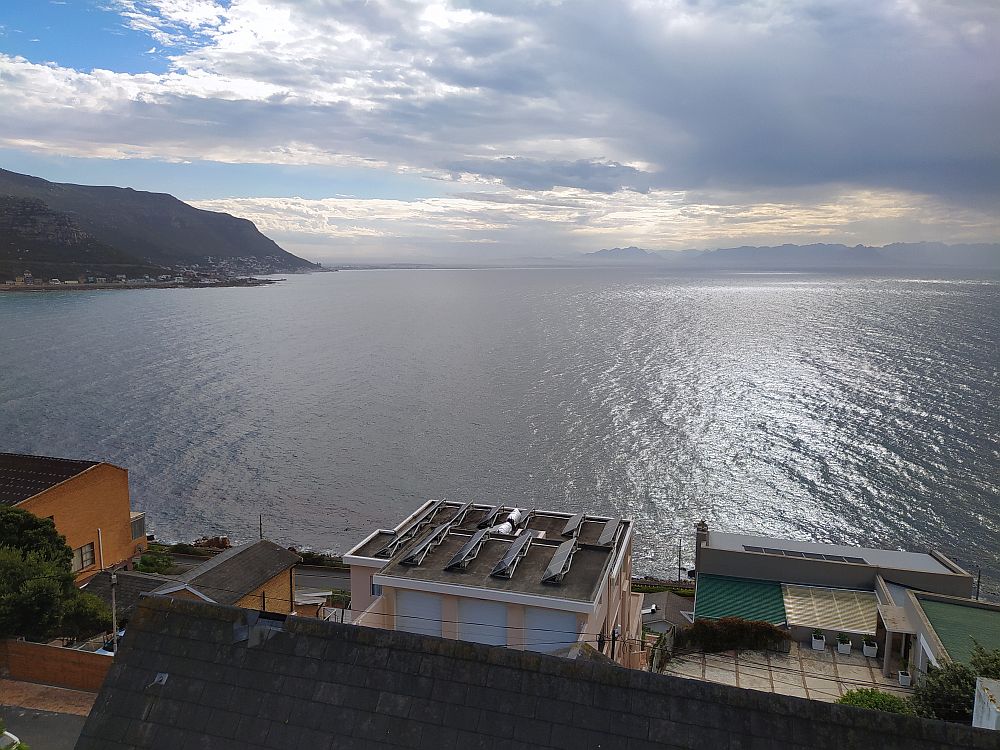 I have many Fancourt Slate days – days that are maybe a bit featureless. The events are largely made up of what goes on in the street below or who comes up my stairs – guests & workers. The circumference of my working life involves reaching out to teachers far and wide, but most of my days are made up of a few regular events – walking to the beach, swimming, birds on the bottle, workers doing the landscaping, receiving guests, walking to the end of the road! Fancourt slate days. Truly, I would have it no other way.
Today the early events took place on the street as the rumble of cement trucks drew my attention. This one reversing up the road, so it could make an easy return.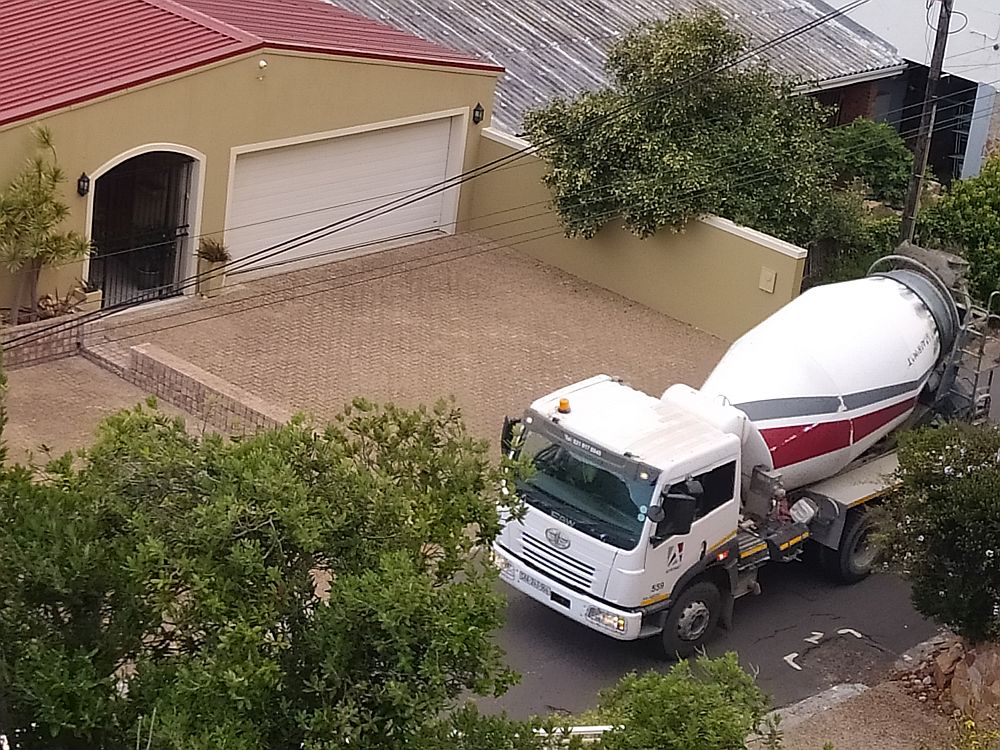 It was on its way to the end of of Echo to pour cement for the new build. We took a walk to see the results…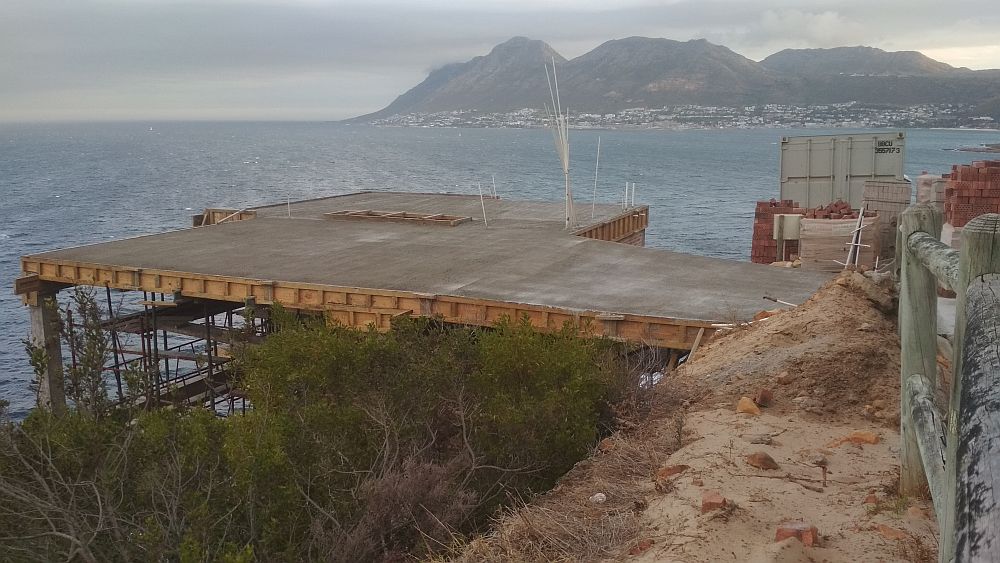 A compact house with majestic views.
Today has also been a significant day in my work life. This last week, I got a hat-trick of placements. I placed three SA teachers at the same school. Today, believe it or not, I have got offers for 2 more teachers at a different school and I am awaiting a 3rd. It is not often this happens, that's for sure.  But all the hard work is paying off.
James 1:12
Blessed is the man who perseveres under trial, because when he has stood the test, he will receive the crown of life that God has promised to those who love Him.
The best is yet to come – we are only passing through.
Keep the smile going.
God bless you.
In His Grip,
Helga xx 🙂