Sunday
Today has been a pleasant day. We went to 8am church and then did a quick shop before coming home for breakfast. Not long after, we got a call from Gareth who owns the plot behind us at Echo and has been working his way through the planning process. He said he was in the area and on his way to see our progress. So we jumped in our car and went down to meet with him. It was a short but useful conversation as we spoke about the development of the lane for access, including the funicular. The ball is now back in our court. Mike will compile a concept plan and send it to both Gareth and Gunther (who is the neighbour on the Fish Hoek side and who also 'co-owns' the lane). When we have finished our build, we think that will be the next project.
On getting home,  Mike and I watched Sanditon which is great! Pride and Prejudice loving family, look it up. After that,  Stacey called which was wonderful. ❤ And, David came for lunch.
After lunch, Mike and I decided to go for a walk, so we drove to Kommetjie. After morning rain, the sun has come out and there was a light breeze.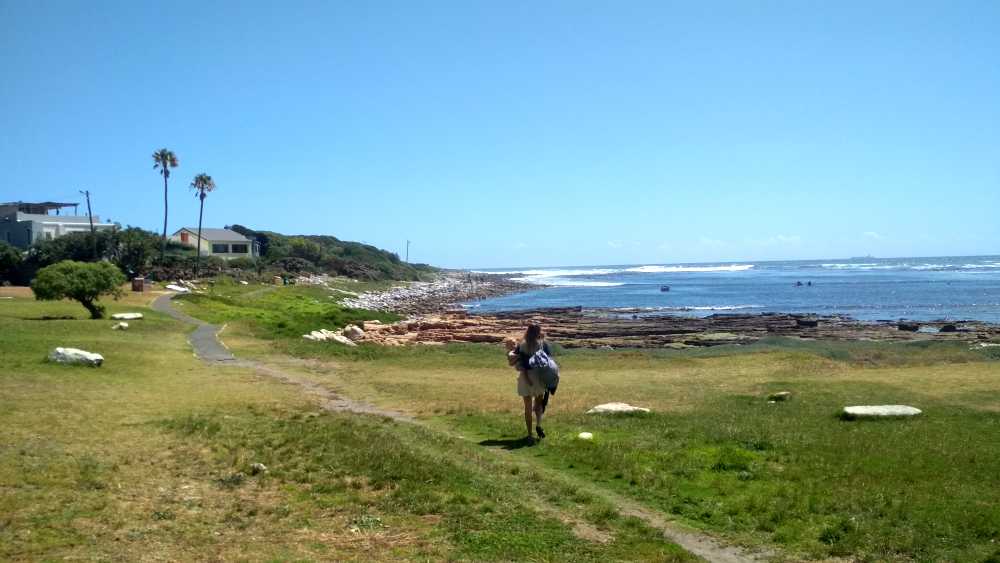 We first walked towards the lighthouse but then decided to go the other way. On the way back, we passed a chair, just parked on the  side of the path. We both tried it out….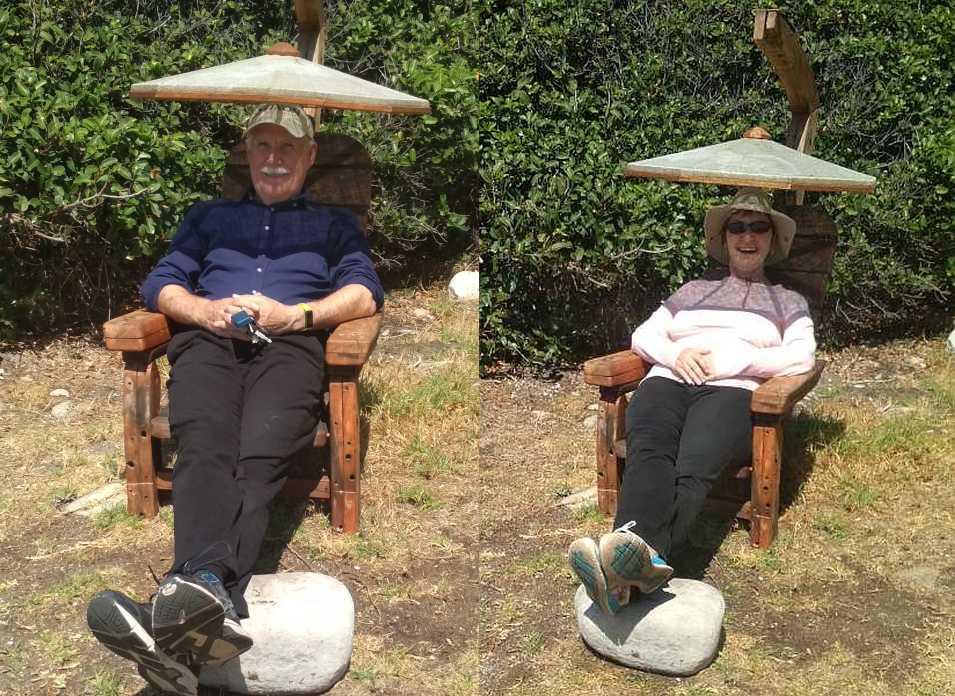 This is the spectacular view from the chair….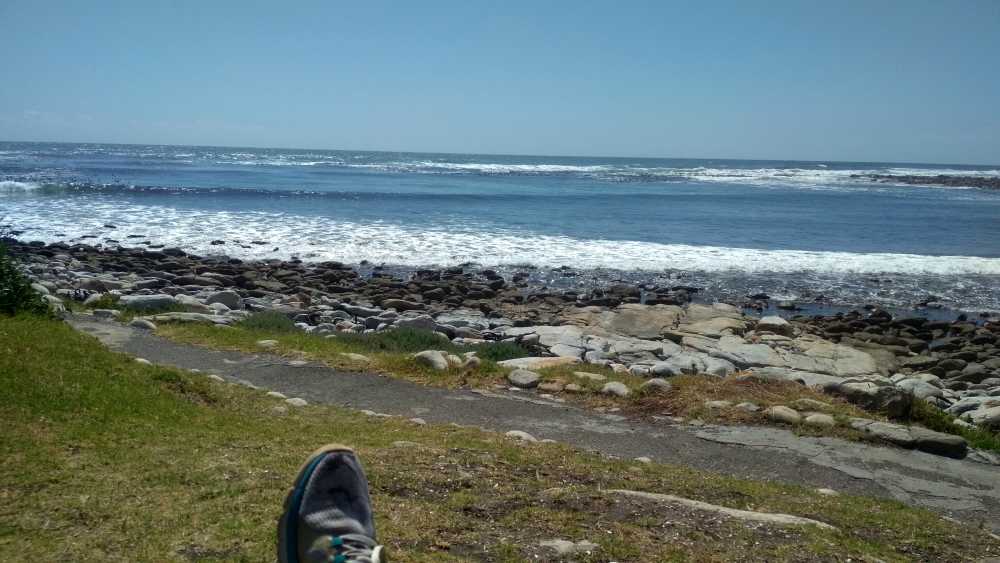 We need a chair like this! On the other side of the bay, the view was as majestic…
We reflected on the week that has passed. This time last week, we were both somewhat anxious. We had to get the electrics finished by Tuesday. Mike needed encouragement. He asked me to read him something from the Bible. That's always a remedy for anxiety. I had already done my Bible reading for the day so I said I'd just read the next psalm in the queue. Unbeknown to Mike, some years ago I had written, "Mike's Psalm" next to it. This was it…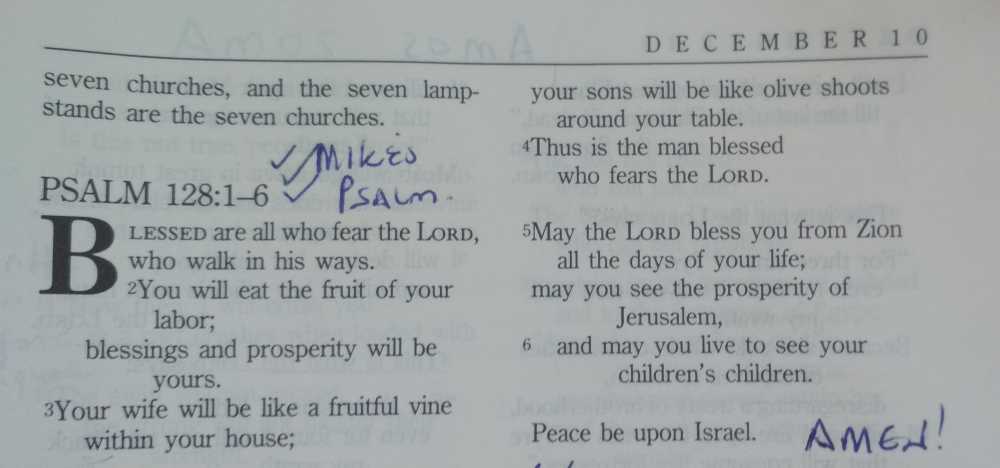 God is so faithful. I am so faithless. Don't ever try to control God. When Mike had asked for me to read him something, I started trying to think where I was in my Bible reading. I couldn't quite remember what I had read that morning, so I took the next day's psalm and this was it. This was perfect. But, if I had decided to be faithful to the day and read the psalm for that day, we would have read:
Psalm 27:1 – Unless the Lord builds the house, its builders labour in vain! It was our wedding verse and the one we keep referring back to now that we are building a house. God had covered both bases. He knew!
That was just what Mike needed and we marched confidently into the week. God is faithful.
Colossians 3:17
Whatever you do, in word or deed, do everything in the name of the Lord Jesus, giving thanks to God the Father through Him.
Amen!
These are the days.
Keep the smile going.
God bless you.
In His Grip,
Helga xx 🙂
Gym:
It's been a nice rest day.
Braces:
1 year and 32 days.