3-08pm
What's in your fridge? I went downstairs to do some cooking and thought 'Aha! I've never posted a picture of what's in my fridge before!' Pawpaw, tomatoes, there's yoghurt and butter and strawberry jam and a couple of containers of mayonnaise and salad dressing.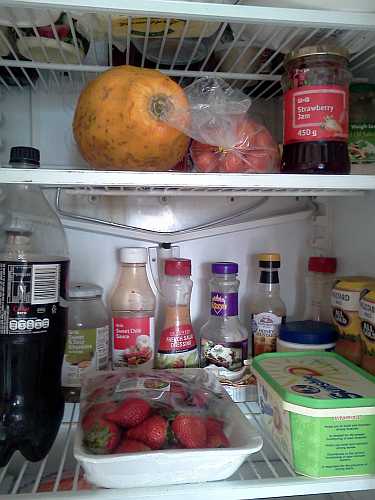 Mustard (from Stacey before she left),  marg, strawberries, coke zero, beetroot (love the stuff),  salad ingredients, some veggies, milk (in the door) and some other stuff! 😀
So after the show, I motored through two days of music and then went shopping. Home to keep Mike company. He stayed home today to try and get over his virus which is now causing him to cough. It has rubbed off on me a bit, but I am determined not to get as bad as he has been. I won't! I won't! I won't! Right now I've got soup on the stove…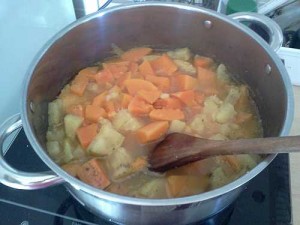 Summer has blown in…the wind's a strong south-easter, blowing away each and every particle of smog. There's quite a bit of cloud and it's not that warm. The sunrise photo came out a bit blurred because the wind was so strong my cell phone moved…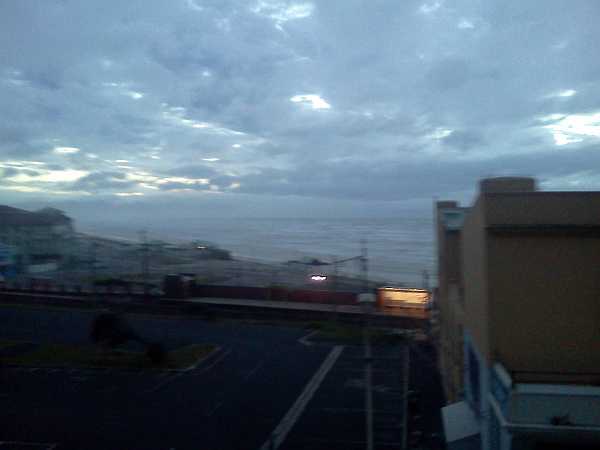 Facebook's emoticons have been published. They don't know work on my blog. They also don't work in Facebook statuses but they do work when you comment on a status…they will take a bit of learning…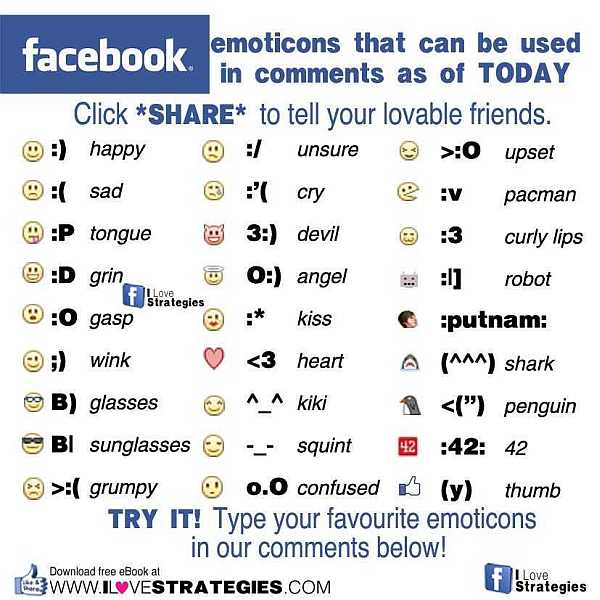 Have fun!
Romans 15:13 for you today – "May the God of hope fill you with all joy and peace in believing, so that by the power of the Holy Spirit you may abound in hope."
God bless you extravagantly!
In His Grip,
Helga 🙂