Yesterday, I took a walk up the mountain recording it with my cell phone. It's not a very good recording and if I had a chance to do it again, I would but today the builder started clearing the land, so it's all different. This is the official 'before' video…
There were a stack of workers on the plot today. Most were there to clear all the bushes you can see in the video.   John Moll came to supervise the exact position of the piles. The engineer came to make sure they were in the right place.  This is the first one…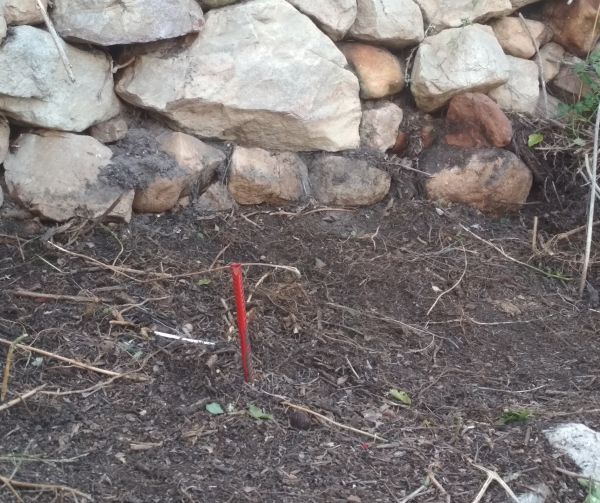 It is on the right side of the photo below…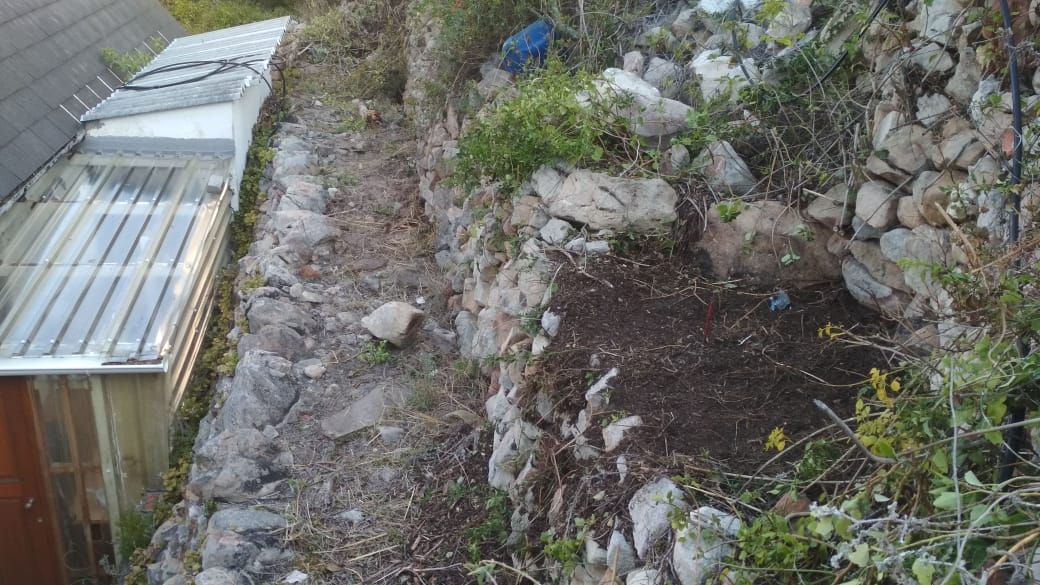 They've cleared a lot of the land and created a better walk way up the plot. The red stone in the photo below is an indication of the boundary line.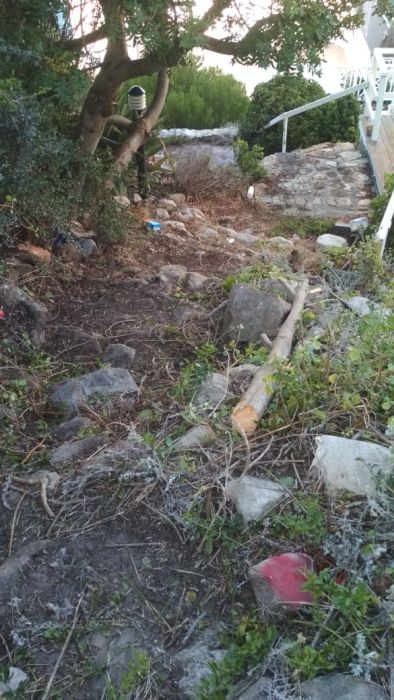 The house is going to be 6m above Mike's head…you can already see how much bush has come out.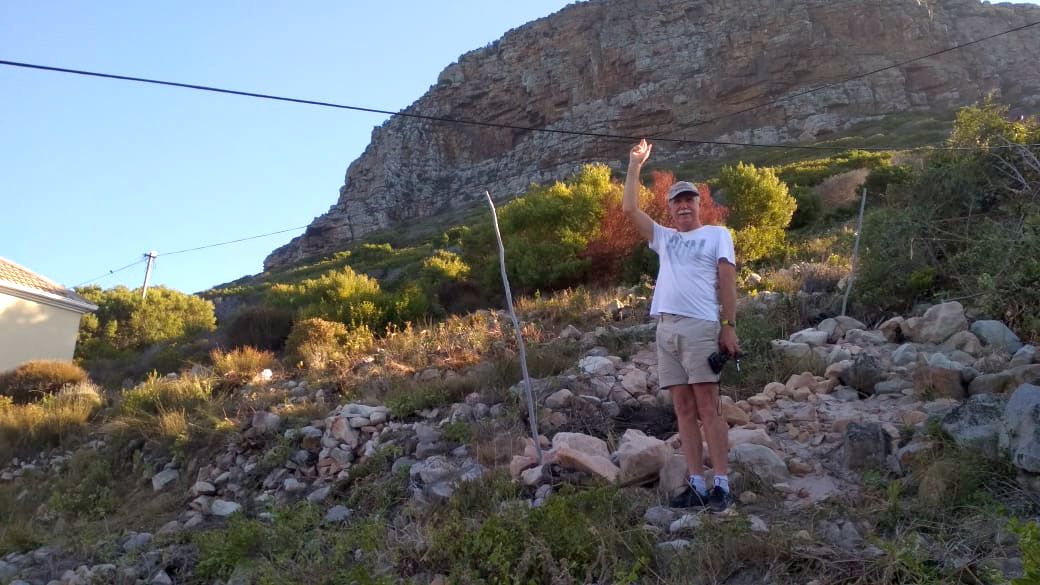 We could never get into the middle of the plot because it was so overgrown. This is the view from the upper middle section.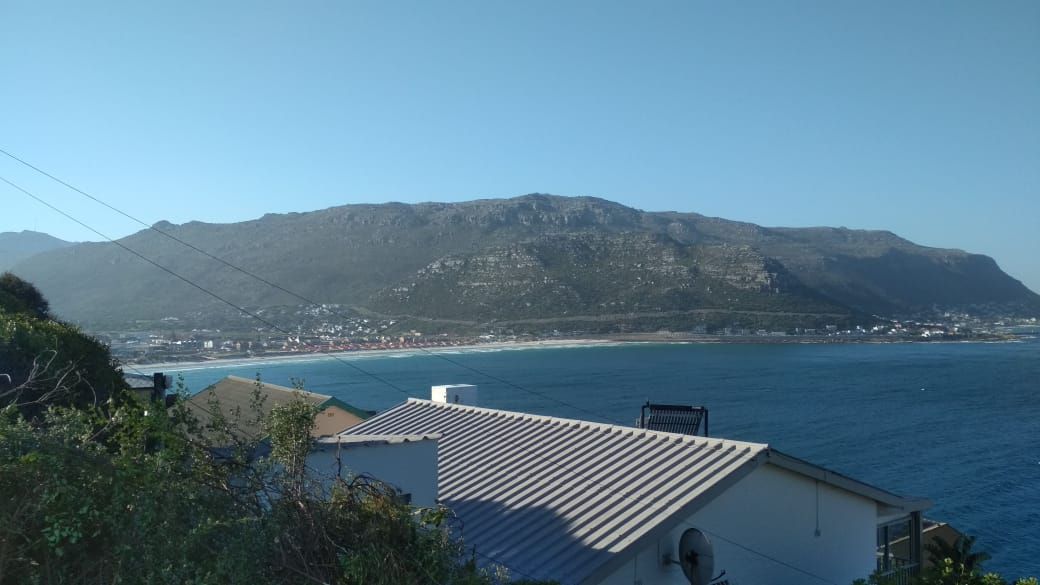 Mike and I at the foot of the building site…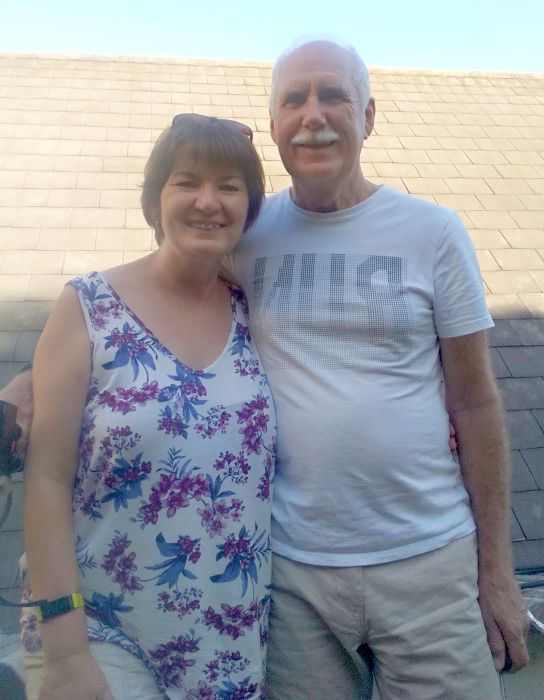 They also started removing the planters from the front of the house to make space for more parking.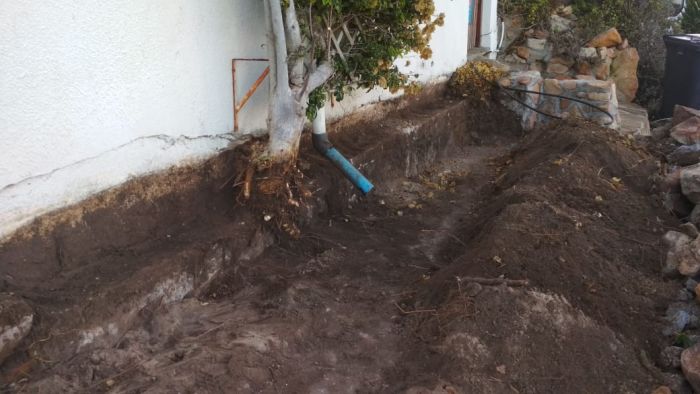 The builder will be back tomorrow at 8-30am.
I didn't do too much work today. What I did do was important but in the end there were only three hours of it and I had to leave my ladies meeting early to get it done. I hope that won't happen every Friday.
Ephesians 2:8
God saved you by His grace when you believed. And you can't take credit for this; it is a gift from God.
The choice is ours to receive that amazing gift.
These are the days.
Keep the smile going.
God bless you.
In His Grip,
Helga xx 🙂
Gym:
A gruelling Pilates class.
Braces:
Day 122