Thursday
Today was the day…
…that fishing boats came out in droves.
I woke up early and listened to the sounds of the morning. Bird song – the call of the long-tails waking up. Train tooting as it winds its way towards Cape Town. Some traffic on Simon's Town Rd. A hum all to the backdrop of the waves rhythmically rolling up to the coast and crashing against the rocks. From my bedroom window, in the darkness, I could see a chain of moving lights across the bay – a river of cars along Baden Powell Drive. Lights of fishing boats getting out early – it looked like it was to be a good fishing day.
There were already fishing boats out there, but they are difficult to spot in the photos. By sunrise, there were more…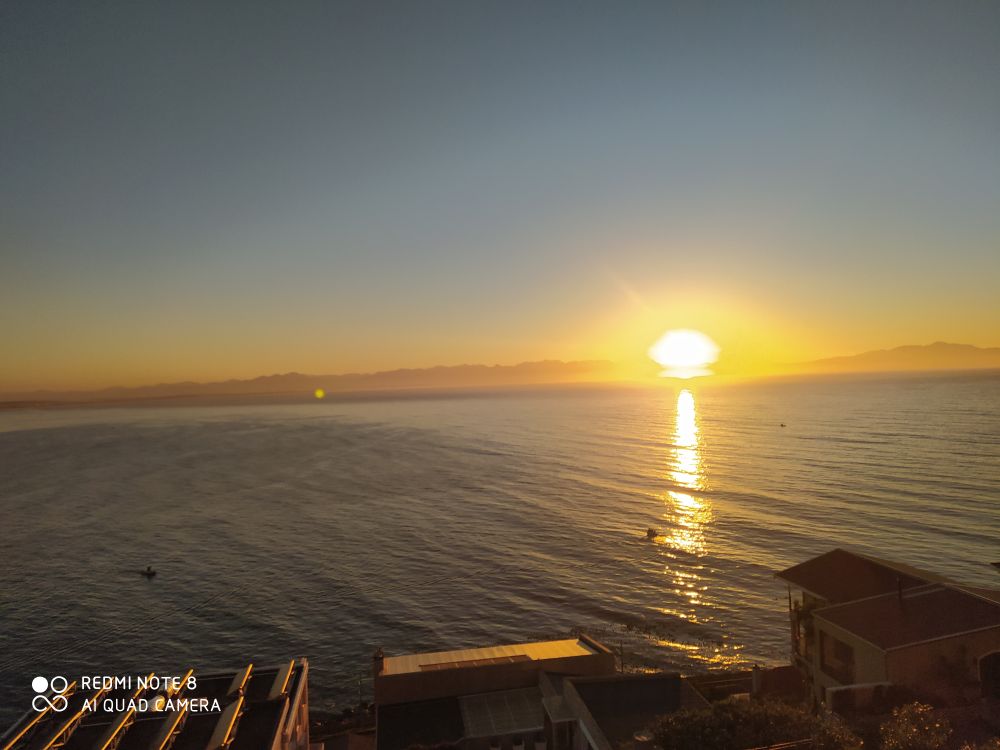 And more fishermen out when we walked down to the beach…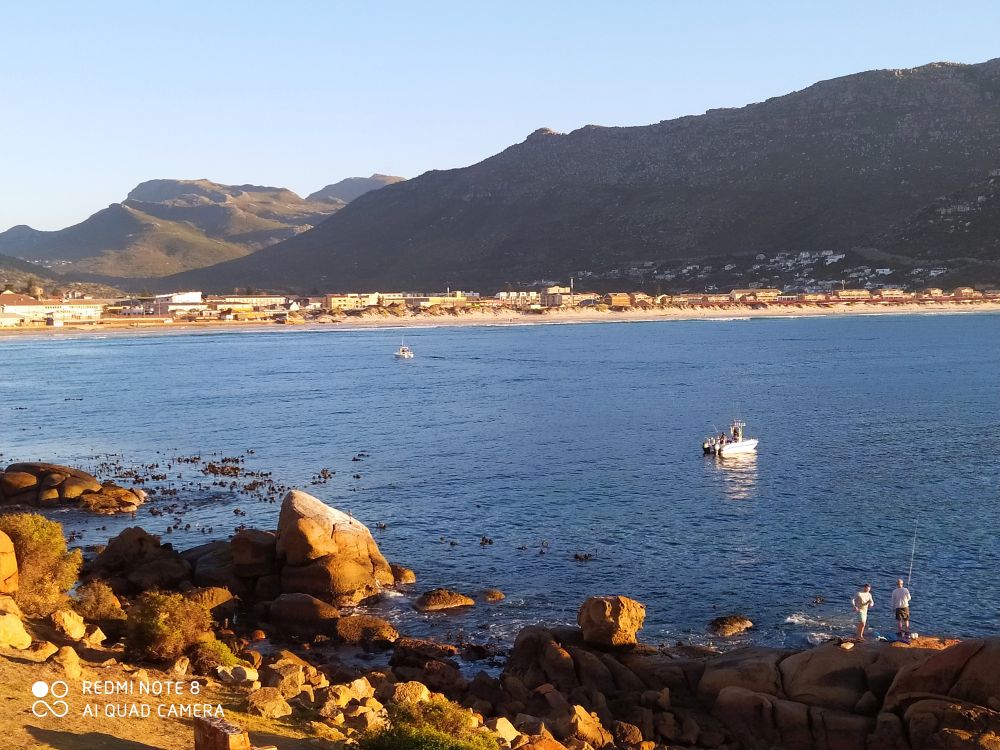 By the afternoon, the fishermen were still at it…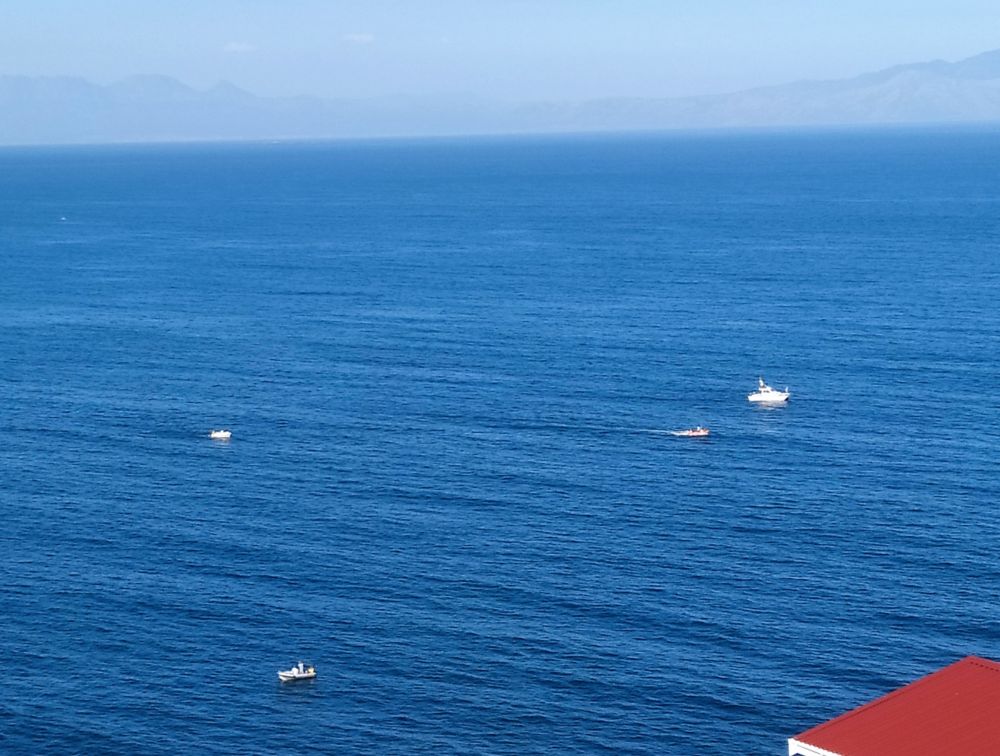 I don't know how much they caught, but they certainly tried. The sea was super flat and as a result I had a good swim. You can see where the red line at the top of the picture below goes through the waves. At that point, I got washed through a wave so I swam a little further out. It was 500 strokes to the lighthouse.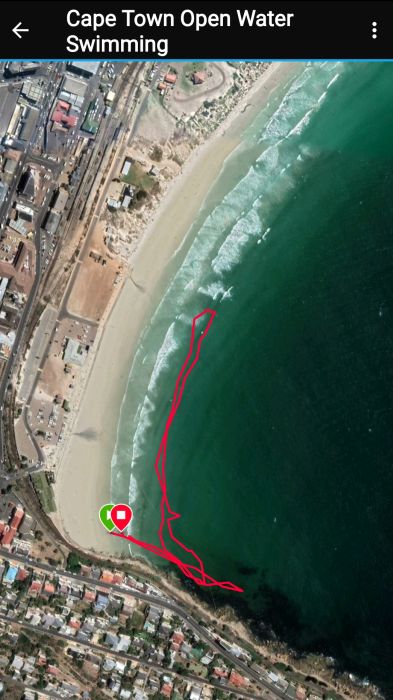 This evening, it was so still, we were able to have dinner on the balcony. There are not many perfect evenings that allow for al fresco balcony dining, but this evening was one of  them. The sun had not yet set and we watched a swimmer swim from Fish Hoek beach all the way along the coast, past our house until eventually we lost sight of him. He must  be super fit and experienced in open water swimming because he was happy to swim over the seaweed. You can see the dark patches in the picture above – that's all seaweed and I would prefer to swim around it than over or through it. The swimmer we watched was staying as close to the coast as he could, so he was swimming over it. He also had a bright pink swimming cap on and a swim buoy. That got my attention. This morning when I was out at the barrel, two surf skiers came by. I asked them how visible I was in the water and they said they saw me without any trouble. I told them I'm more worried about being taken out by something on the water rather than in it.  The swim buoy straps around your waist and provides visibility. It is also a flotation device if you feel unwell and you can store stuff in it too. Quite handy.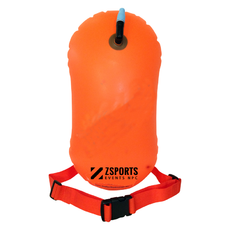 Mike and I love David's latest video…the 6th level is amazing.
1 Peter 1:8
You love Him even though you have never seen Him. Though you do not see Him now, you trust Him; and you rejoice with a glorious, inexpressible joy.
The best is yet to come – we are only passing through.
Keep the smile going.
God bless you.
In His Grip,
Helga xx 🙂