Today, life was unfolding in its usual fashion. I was working and on a Skype call when at about 10-45am, blip, my main monitor died and Skype froze. The electricity was off. We went outside where there has been much digging going on for laying of fibre. The digger had dug through the electricity cable. Our house lost power. Everyone else was fine. I phoned the electricity department. They said someone would be here in anything from 2-4 hours.
Mike and I packed our laptops and went to the Stag in Fish Hoek where we worked for a couple of hours. We got back just after 1pm with no one having arrived. I set off again, almost immediately, but this time to the gym. Their wifi is pretty good, so I sat there working and managed a Skype appointment as well.  When that was done, I had a good workout! Mike in the meantime phoned to say that the electricity department had come and that the repair had been complete. When I got home, I went to have a look. This is the repaired electricity cable..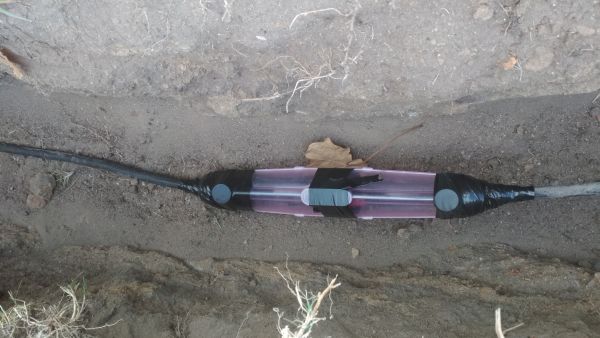 And this is the trench…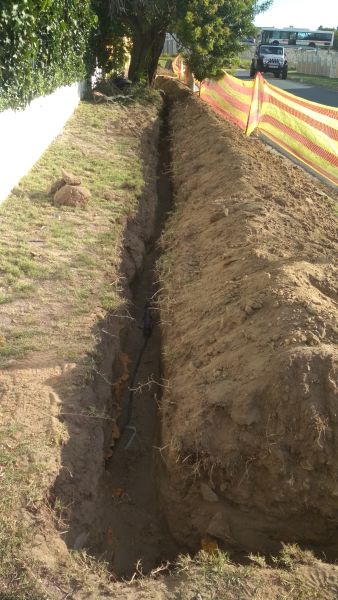 Now I'm tucked up in bed and once I've done my blog, I'll get back to work because I have got some unfinished business to complete.
Today I'm thinking of my Mom. It is the day she was born. This is her about 30 years ago with my nephew on her lap.  Happy birthday in heaven Ma.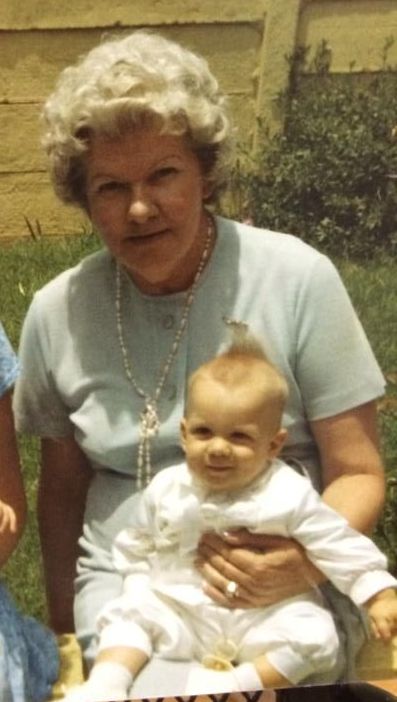 2 Thessalonians 2:16-17
May our Lord Jesus Christ, who loved us, strengthen you in every good thing you do and say.
These are the days.
Keep the smile going.
God bless you.
In His Grip,
Helga xx 🙂
Gym:
47:34 on the treadmill.
20 minutes super circuit
Few other weight machines and stretches
Braces:
Day 161