Friday
Today was the day…
Inclement weather was forecast. It spent the day blowing from the north with increasing intensity. We've had a little pre-frontal rain but more is forecast overnight. I have downloaded a new weather app to my phone. It's called Flowx. It shows the cold fronts and when you drag your finger across the map it shows the clouds and probability of rain. I can see that the most rain will come at 11:45pm tonight. After 7am tomorrow, there may be intermittent showers. The blue peak of the graph at the top shows when most of the rain is coming.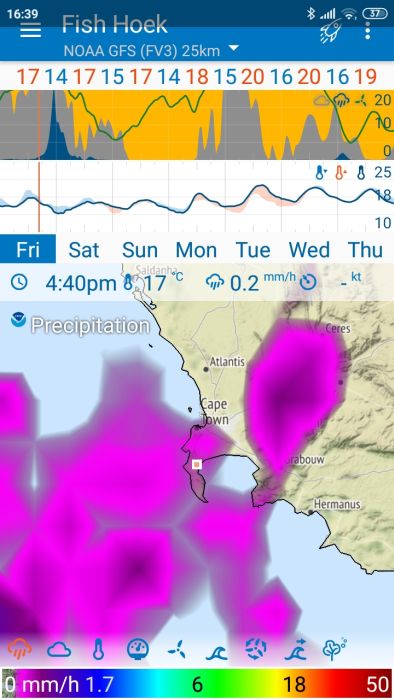 Courage is coming tomorrow, so it will be helpful if there is not too much rain. Today he put in the foundation for the wall which will from part of the entrance to the Little Lookout. The plan is to have a gated entry point off the stairs taking you into a little courtyard. I like the idea of a double entry point. This is it from above…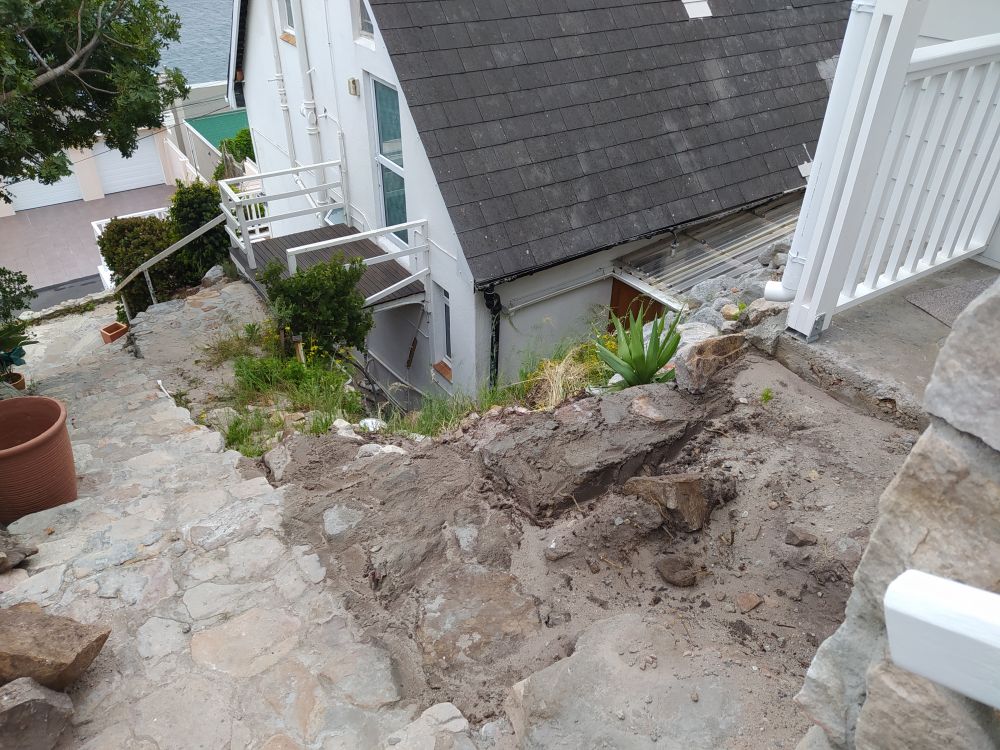 This is it from the approaching steps…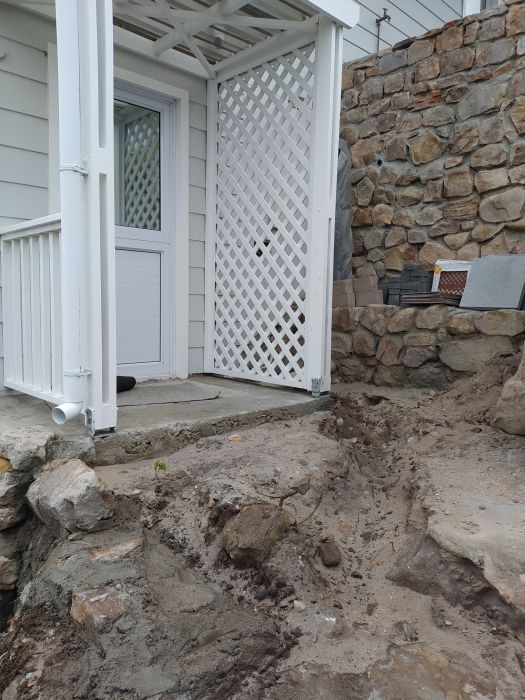 He will be building a wall on the wet cement on the left, then paving the courtyard area and tiling the entry door step.
All this became urgent because yesterday we had 4 bookings. Two were for the cottage, but two were for the Little Lookout for next weekend! Mike really questioned the sensibility of me publishing the listing before we were completely ready, so I quickly blocked Monday to Wednesday next week, so they could get finished. That's why Courage is coming tomorrow, much to his delight. Courage! One of the hardest workers I know. Note to self: Get a fresh first aid kit. All this digging and manual labour results in cuts and bruises.
The Little Lookout write-up: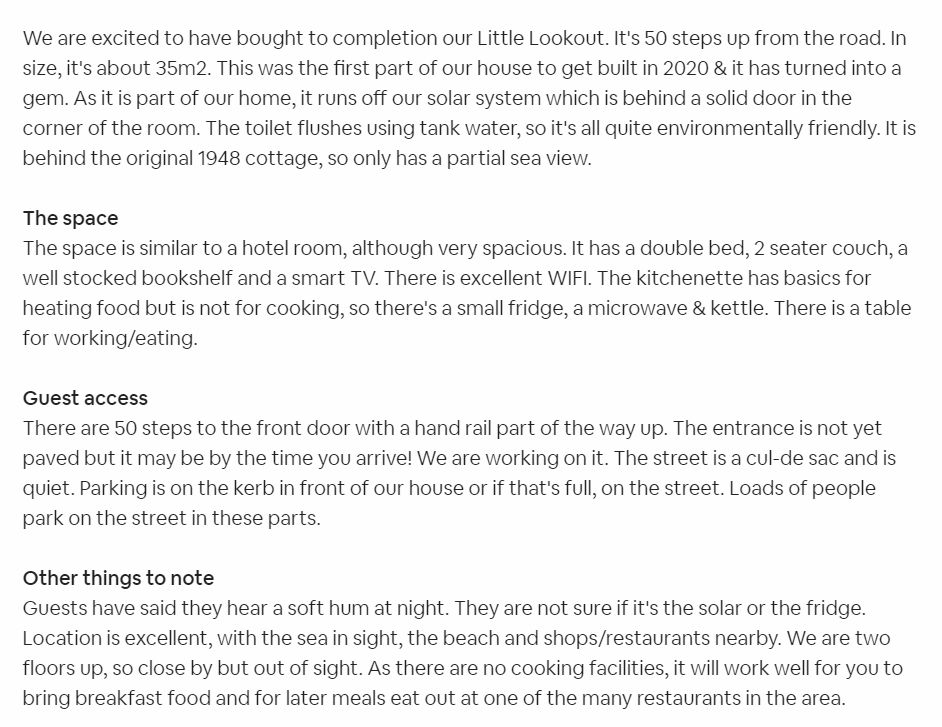 It's been a good day and a good week. No swimming today, but I did walk to the village for some food.
Matthew 5:44
I tell you, love your enemies and pray for those who persecute you.
The best is yet to come – we are only passing through. One day I'm going to write a blog on how I feel about death. I was thinking about it today.
Keep the smile going.
God bless you.
In His Grip,
Helga xx 🙂