The more I think about this, the more I see it in life. Life is a great leveller regardless of who you are – how young or old, how rich or poor, how talented or not, how tall or short or big or small – regardless of it all, we end up in a box with none of it counting for much.
I we can learn anything from this, it would be, I believe to remain humble.
Here's a great point in case. We have been watching the fascinating first test match between South Africa and India. India batted first. When the score got to 107 and the 5th wicket fell, I immediately took a photo. With CCFm being on 107.5, I couldn't help it…

We were thrilled that SA were doing so well. We revelled in every wicket that fell, but I did say to Mike later in the day when the Indian innings was all over, that now we had to face the music. It was not over yet.
Little did we know that just a few hours into our innings, I was reaching for my camera again…

Oh dear. We didn't quite reach their score , falling about 18 runs short.
What goes around comes around!
Don't ever be too glib or boastful about your circumstances. They can change in the bounce of a ball!
Luke reports Jesus as saying,
"For everyone who exalts himself will be humbled, and he who humbles himself will be exalted."
Luke 14:11.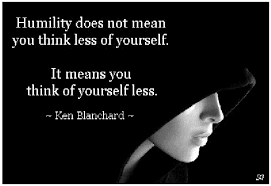 Keep the smile going!
God bless you!
In His Grip,
Helga xx 🙂