Yesterday was quite a busy day. After church and breakfast, I prepared some veggies for lunch and then Julian and I went for a drive. We have begun to make it a rather enjoyable habit to take a drive over Chapman's Peak to Hout Bay. On our way over, Julian said, "we should pull over the admire the view." I said I would at the next lay-by. We drove up and through the half-tunnel and not long after that there was a small car park. We pulled in and parked. As we admired the view, we noticed a path going down towards the sea. "I wonder how far it goes," I pondered. There was no sign saying, "Do not enter" so we decided to try it out.
The path is steep and for quite a bit of the way is loose slippery dirt. I had boots on with good tread, but there were places I went down on my backside! Julian went ahead.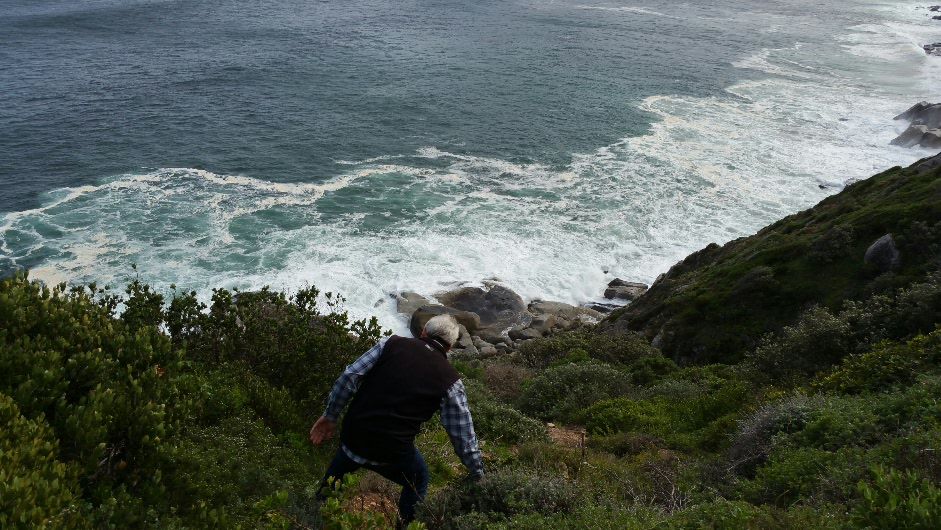 And soon he was quite some distance down…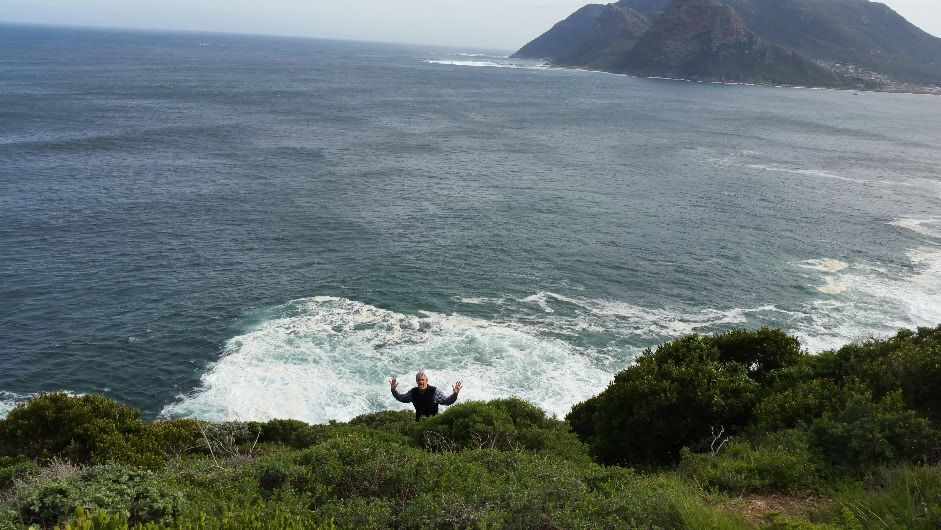 Fortunately, there is a lot of greenery and thick shrubs which were useful to hold onto. I soon caught up with him and we found a super outcrop for photos…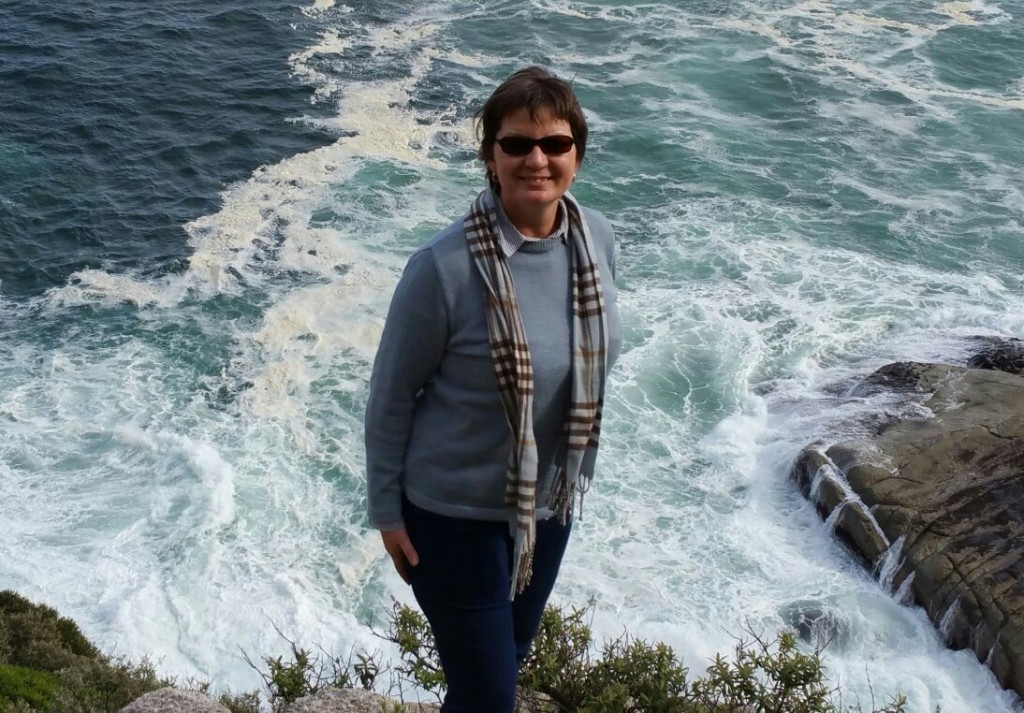 We carried on going. The path turned rocky, enabling us to step down from one high rock to another. As I went, I was very aware that what goes down has to come up!  Eventually, we could go no further. Julian got to the cliff edge first. He gingerly looked down and said, "that's a certain death!" Gave me the shivers.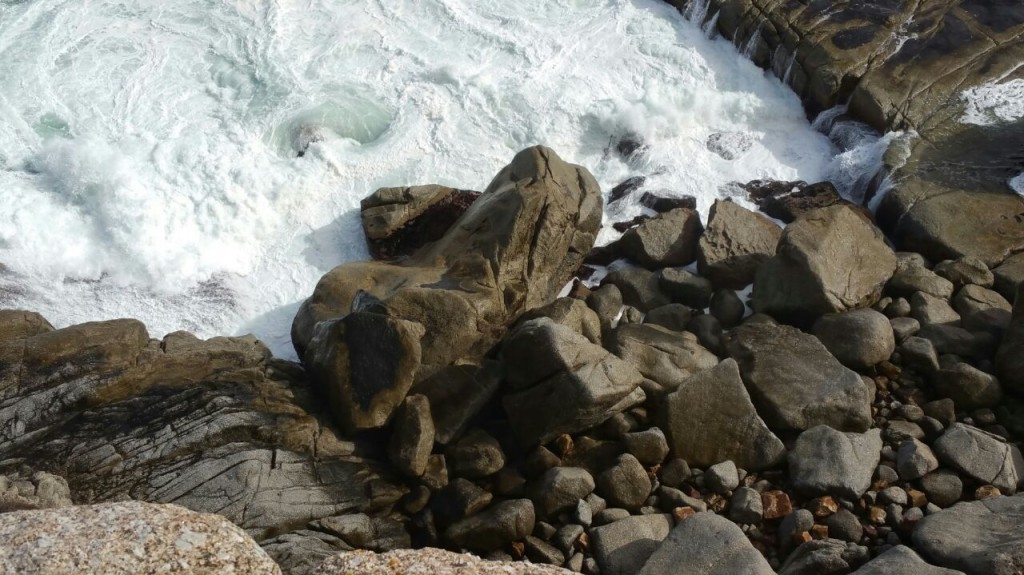 We marvelled at the spectacle before us – the Sentinel is the peak in the left foreground and Little Lion's Head is the peak just to the right of the middle.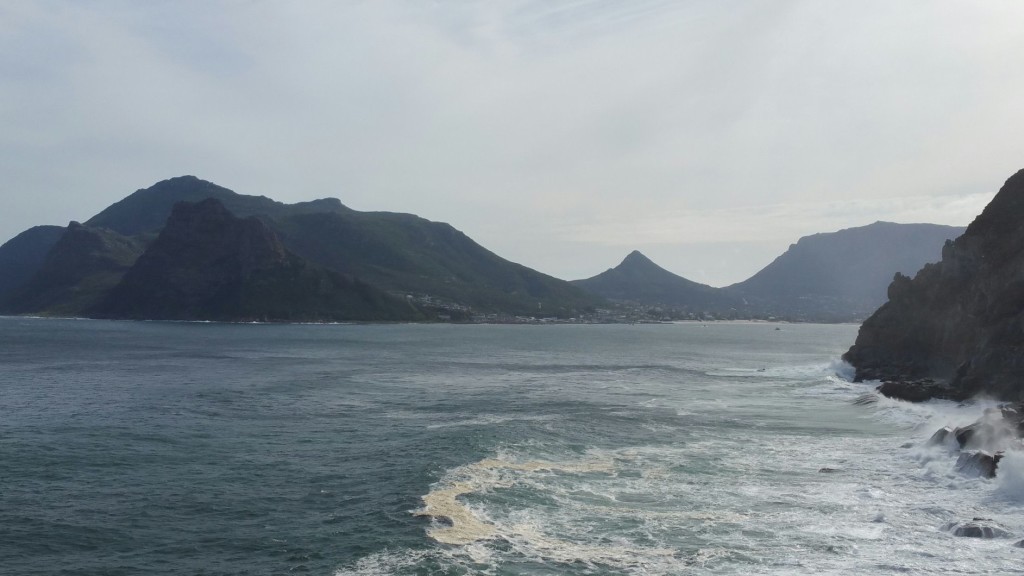 We then turned to make the return trip up the very steep mountain side back to the car. It was good exercise – climbing up a couple of the rocks was a stretch for me. Julian followed ready to push me up or break my fall if I slipped!  It was an unexpected adventure that had kept us away from the car for only 35 minutes. After I got home, I looked up on Google Earth, where we had gone….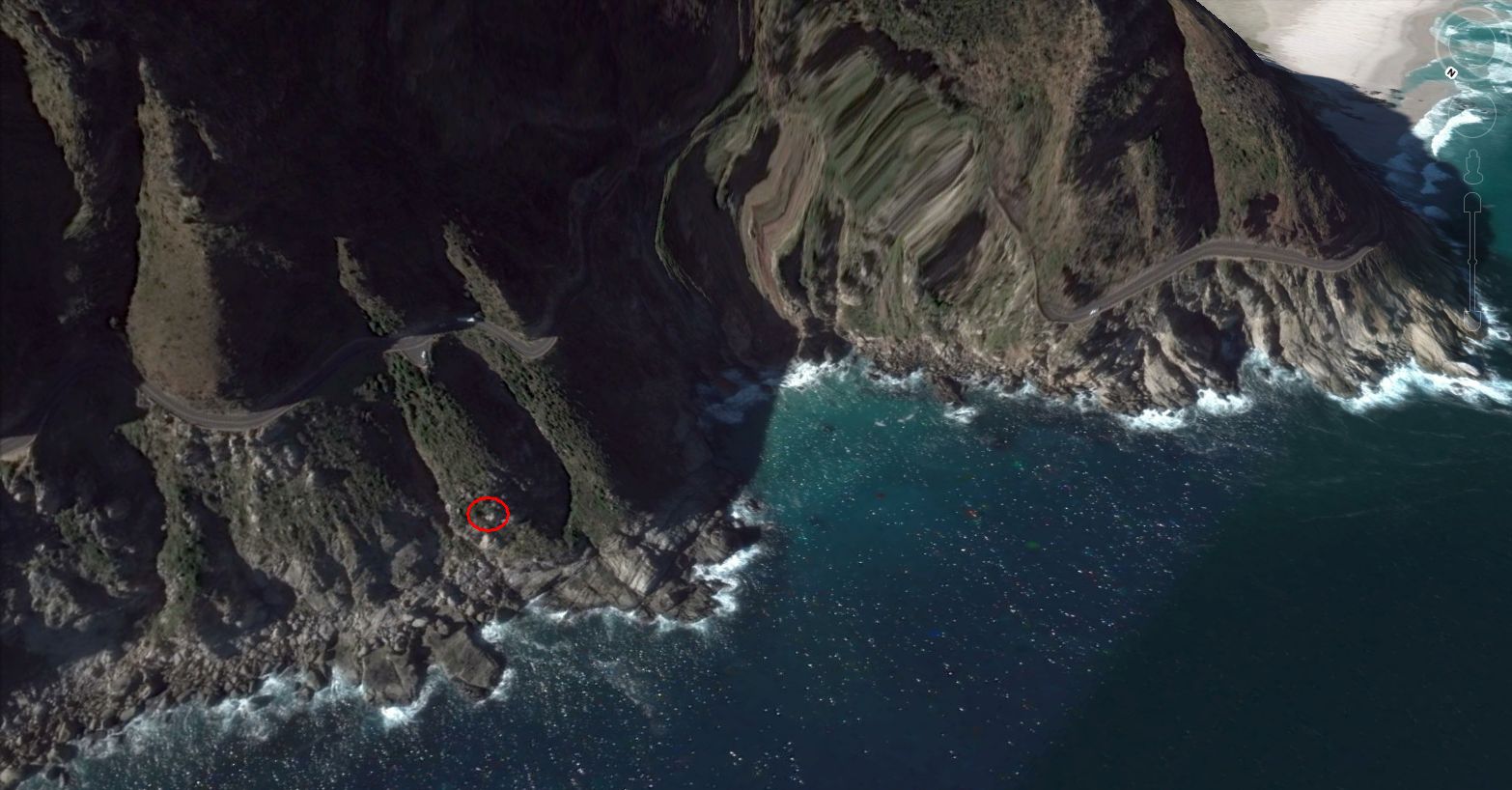 I was glad there were no missteps or mishaps!
I am very grateful to my personal trainer friend Melanie whose persistence has got me into shape for this kind of excursion! You exercise so you can be fit enough for this kind of activity.  I still can't believe we did it!
We certainly enjoyed seeing the broad Atlantic from a different perspective.
Genesis 1:10
God called the dry land earth, and the gathering of the waters He called seas; and God saw that it was good.
And we get to enjoy it!
Tomorrow Mike & I are off for a couple of days to celebrate our 30th wedding anniversary!
These are the days!
Keep the smile going!
God bless you!
In His Grip,
Helga xx 🙂