Saturday
Today was the day…
I again learned that Mike has way more energy than me! This Man!  First thing he did was to start the day with his quiet time. Then we had breakfast and went to Echo. He got started on the  last downlight in our bathroom…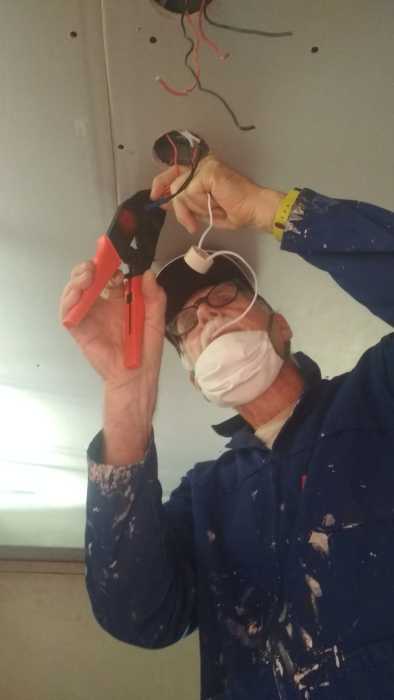 He put the  sensor in so the bathroom light will come in as we walk in…and if we leave the bathroom light on, it will turn itself off…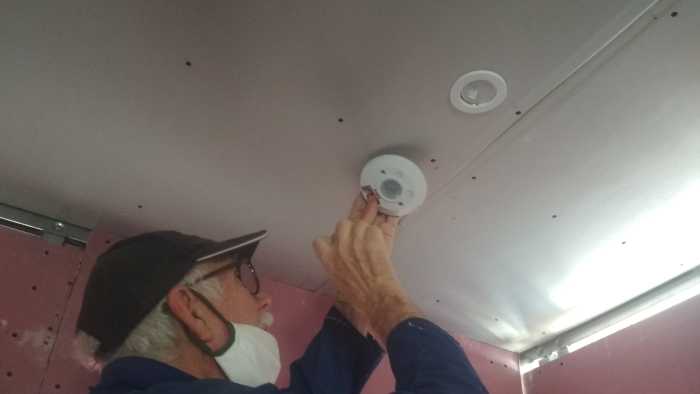 There are dozens of downlights to be put in. This is the process. First he looks at his diagram and spills out a number indicating the distance from the nearest already installed downlight. Then he measures  that distance and makes a mark when there should be downlight wires above the ceiling. 4 pictures:
Drill a hole using his special circle fitting.
Nice hole is cut
Reach in and hope you feel wires…
Yep! Pull the wires out.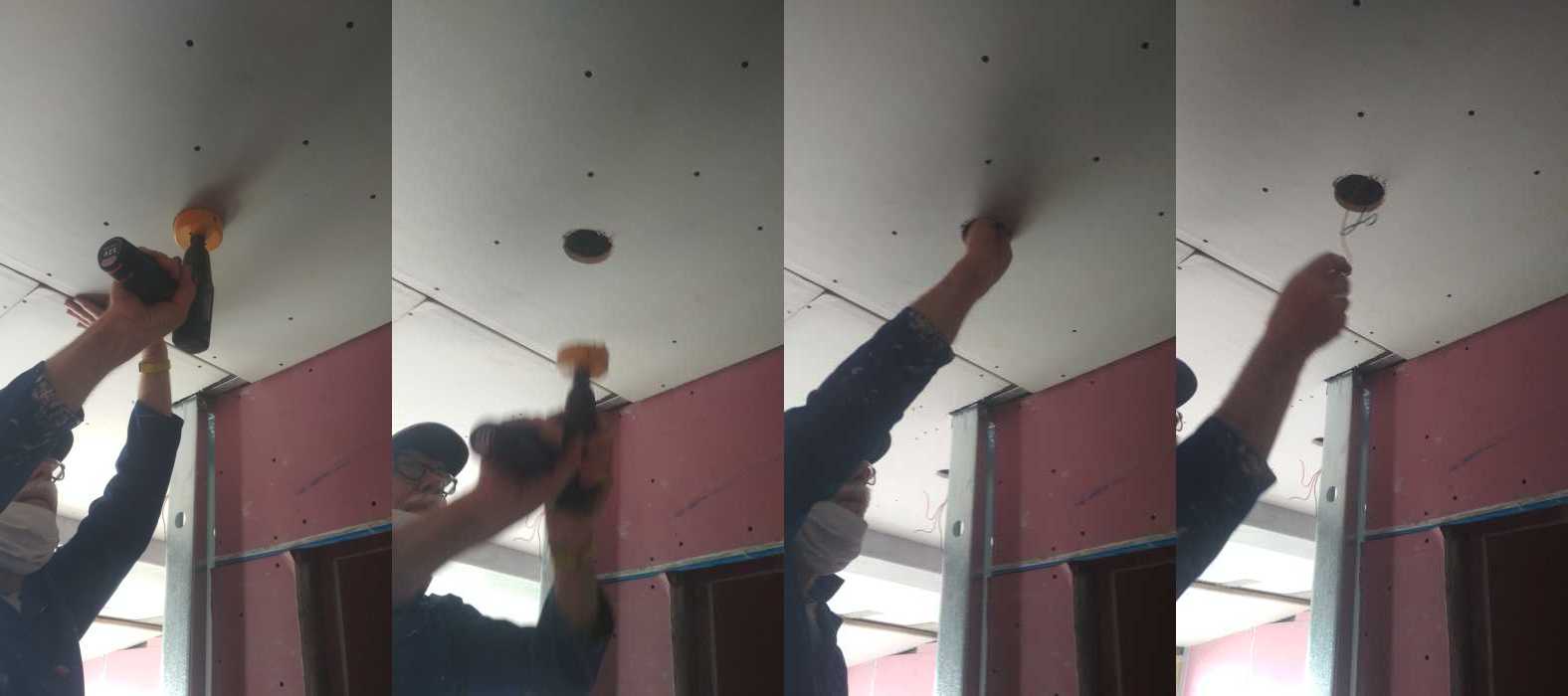 He's making progress. We were at Echo all morning. Other exciting things happened. Werner came to cut out the upstairs bathroom window that will go in front of the bath…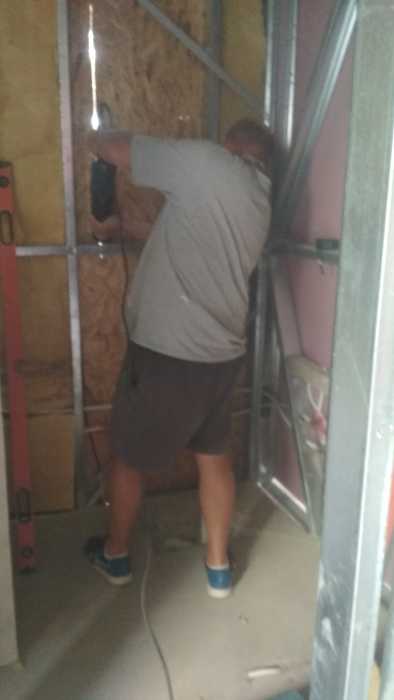 After a bit of a racket, it was finally open…this is it from the outside…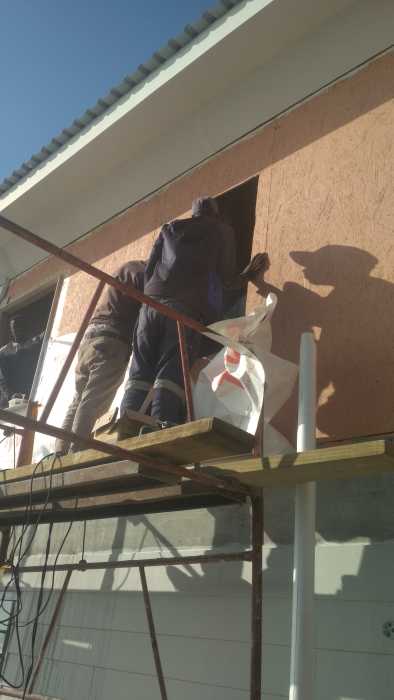 They immediately started putting the Tyvek paper on – I took a photo a bit too early as the paper hadn't been trimmed…but you can see the view is going to be pretty good!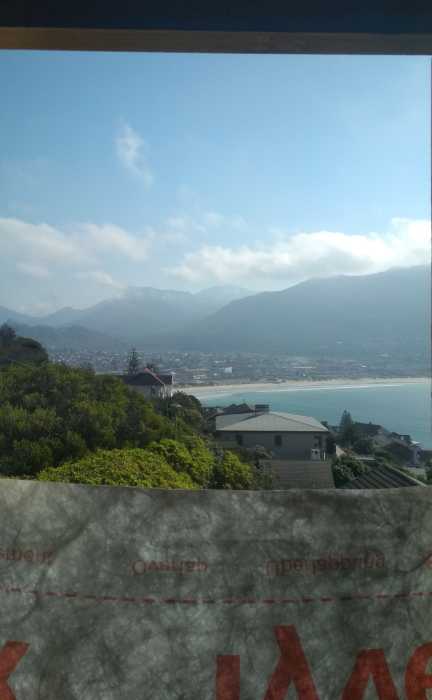 At just after 1pm we went home and had coffee, but Mike wasn't finished yet.  The overgrown garden was bought under control. Mowing…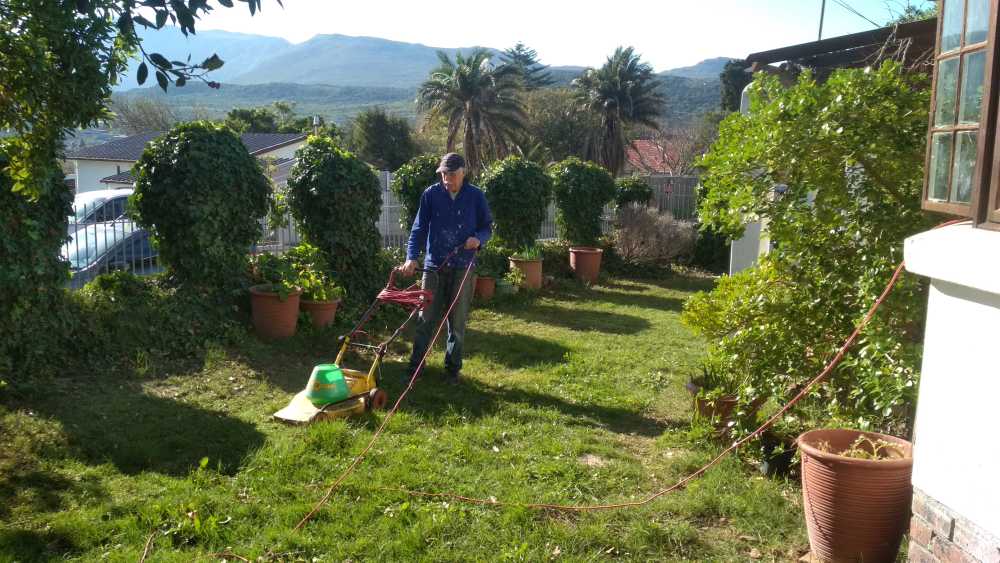 Weed-eating…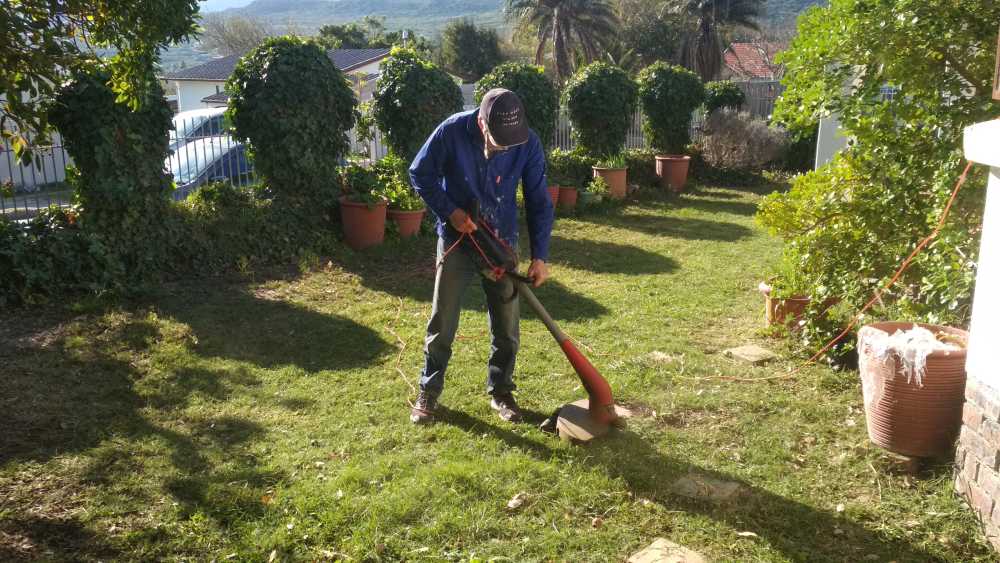 Tea break!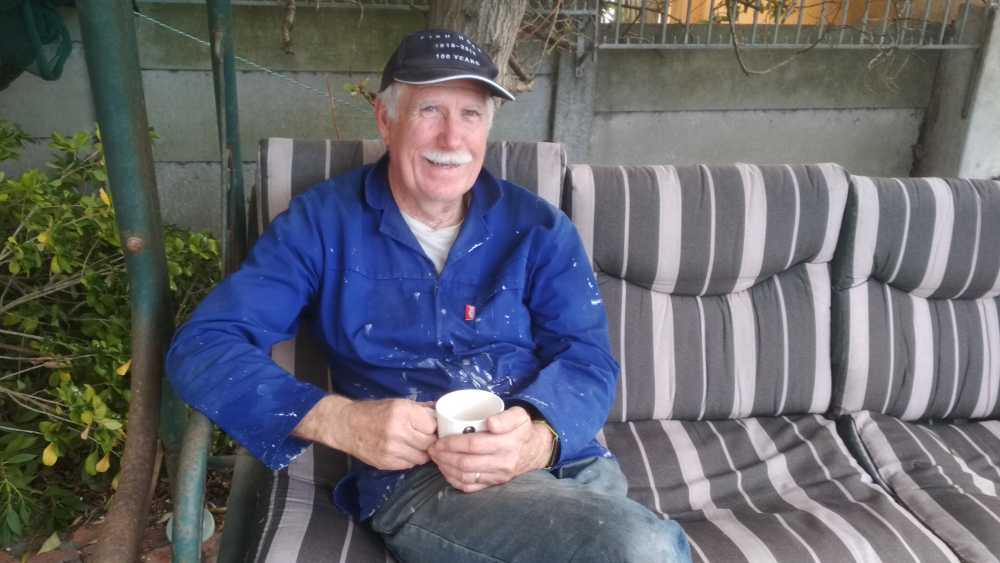 Then he did around the back – and his final job was to wash down the patio with tank water…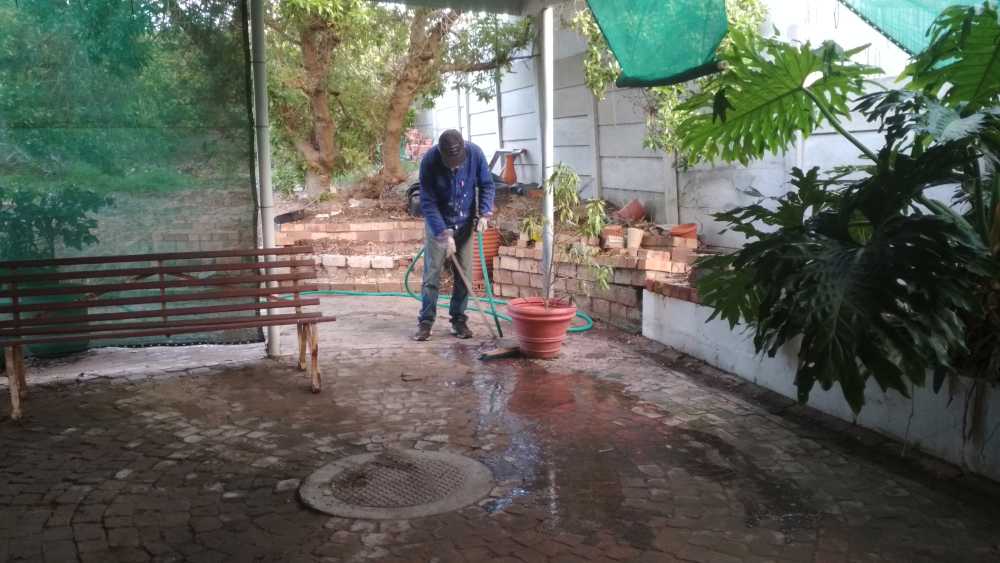 Garden is looking all spruced up again. Well done Mike. I think you will live to 100!
What a productive day! We are about to join Julian for dinner.
I can leave off the Corona stats for today because I put yesterday's up already and today's haven't yet been released.
2 Timothy 2:12
If we endure hardship, we will reign with Him.
The best is yet to come.
Keep the smile going.
God bless you.
In His Grip,
Helga xx 🙂
Braces:
1 year and 255 days.