Tuesday
Today was the day…
We woke up to pea soup outside. We were in a cloud. 6:15am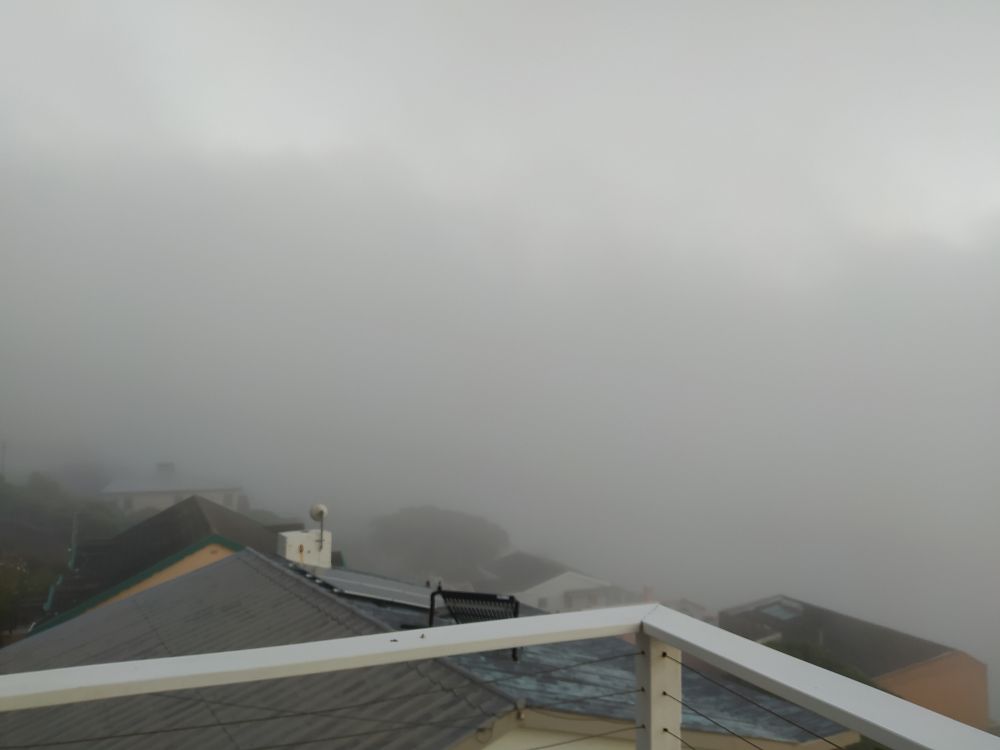 7:01am.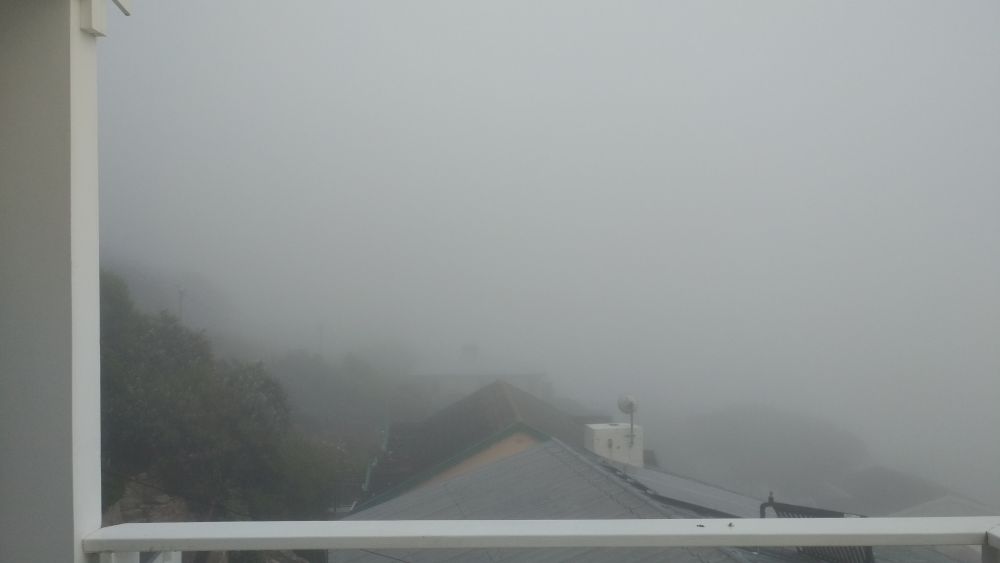 8:11am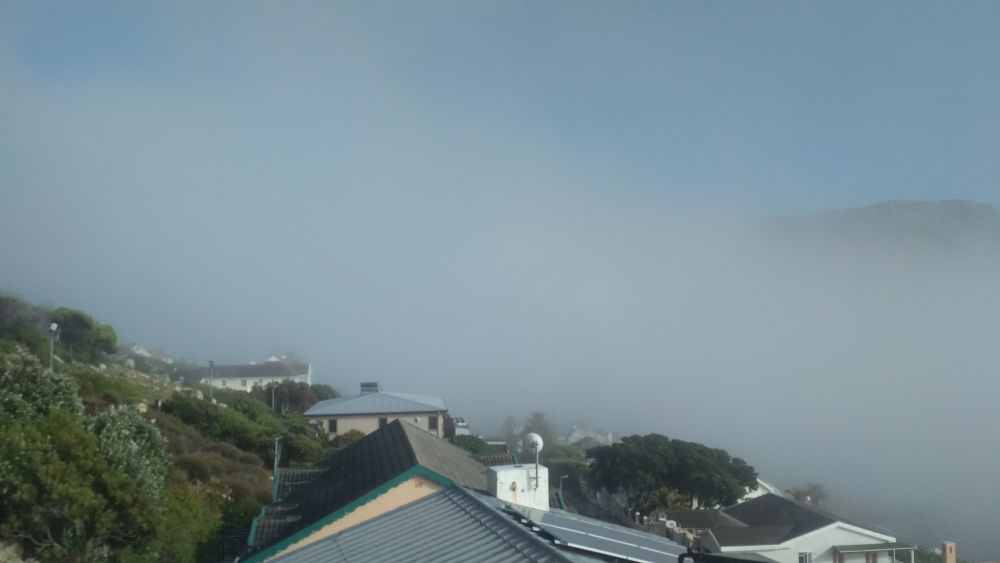 And finally, when it was too late to head beach-wards, it lifted. 8:20am.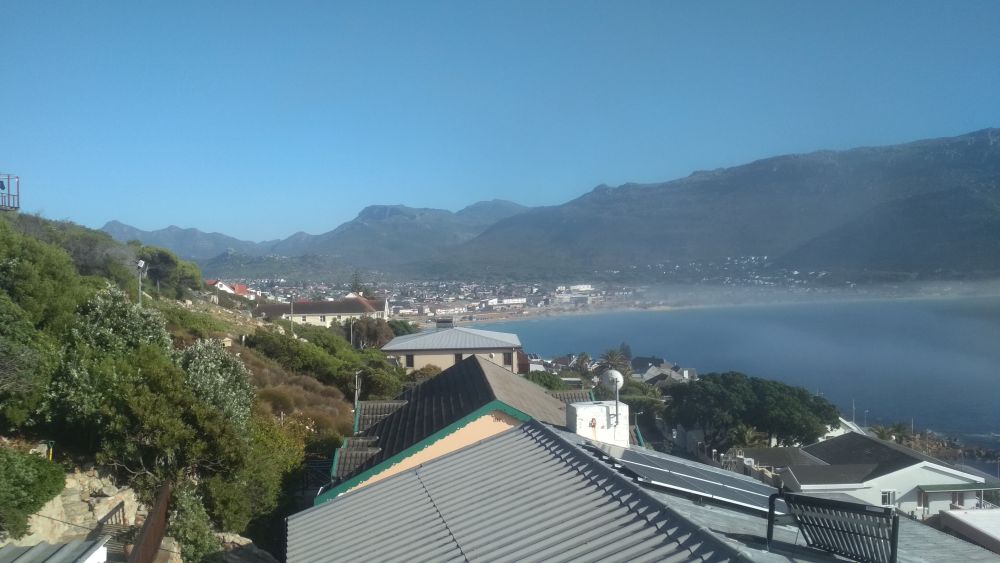 The one thing about swimming in the sea. You need to be able to see where you are swimming and you need to be seen, so you don't get run over by a paddle skiier. In thick mist, neither is possible. We had to stay home. It turned into a beautiful summer's day with flat seas and hardly a breath of wind. It was to be a busy day. Not only did Courage come, but he came with Elijah and Hard-Life. The job to be done was to clear this spot to make a landing space at the top of the stairs for a load of sand that is arriving tomorrow.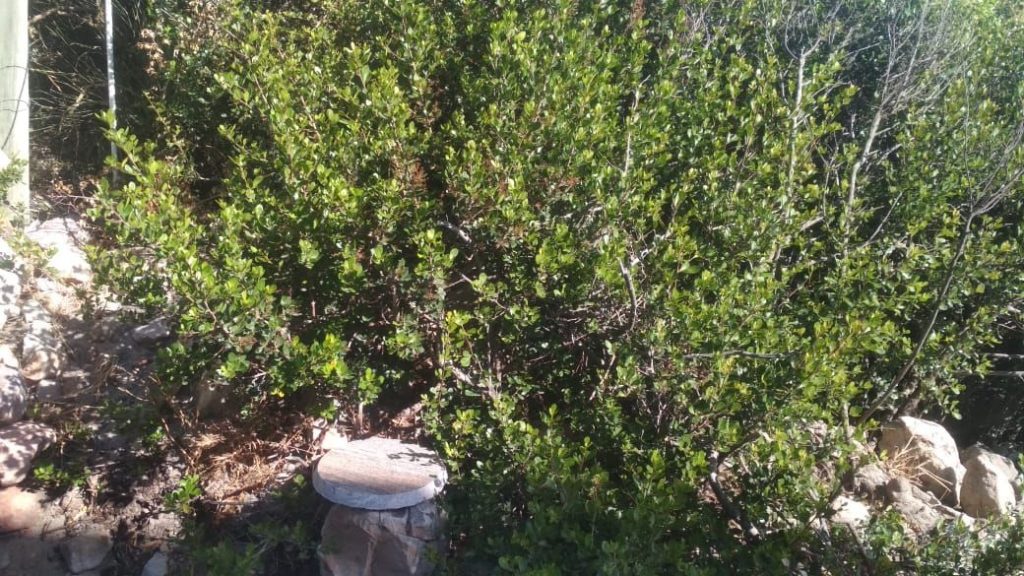 By the end of the day, we had our landing ready for tomorrow's building sand.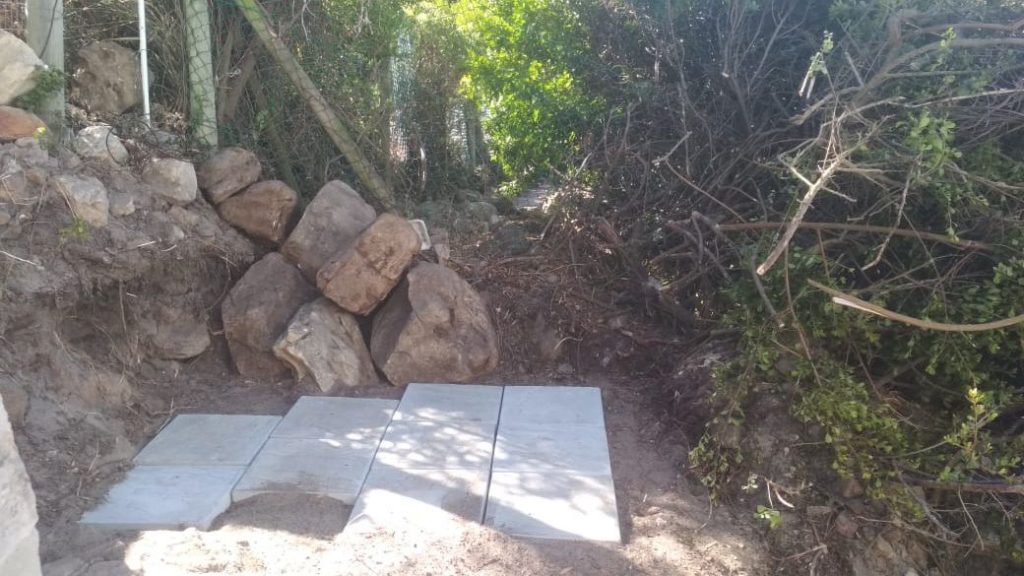 That was a lot of hard work on the part of Elijah and Hard-Life. Mike worked along side them, finishing the balustrade for the courtyard.
My job was to go and find curtain rails for the Seaview Apartment. Mike said they were available at Builder's Warehouse. I set off just after 1pm with instructions from Mike to also buy a spade.  So I didn't get it wrong, I was told to take a picture of the kind of spade I had to buy. On the way through Fish Hoek, on a whim, I stopped at Buco on 1st Ave. I knew they would have a spade. To my astonishment they also had the exact curtain rails I needed and they were a third cheaper than Builder's. I was in my time saving element. This meant that I would be able to get a swim in after all. In super quick time, I arrived home. Both Mike and Courage thought something had happened I was so quick – something like I forgot my mask or wallet! Nope, I just drove really, really fast.  Yay for Buco! Courage put the curtain rails up and this evening I spent close to two hours sorting them all out. Apart from putting up the curtains for the two windows, I also raised the hem of the block out curtains that Stacey had made. It took me about as long to thread the needle as it did to tack the hem! It all looks great now.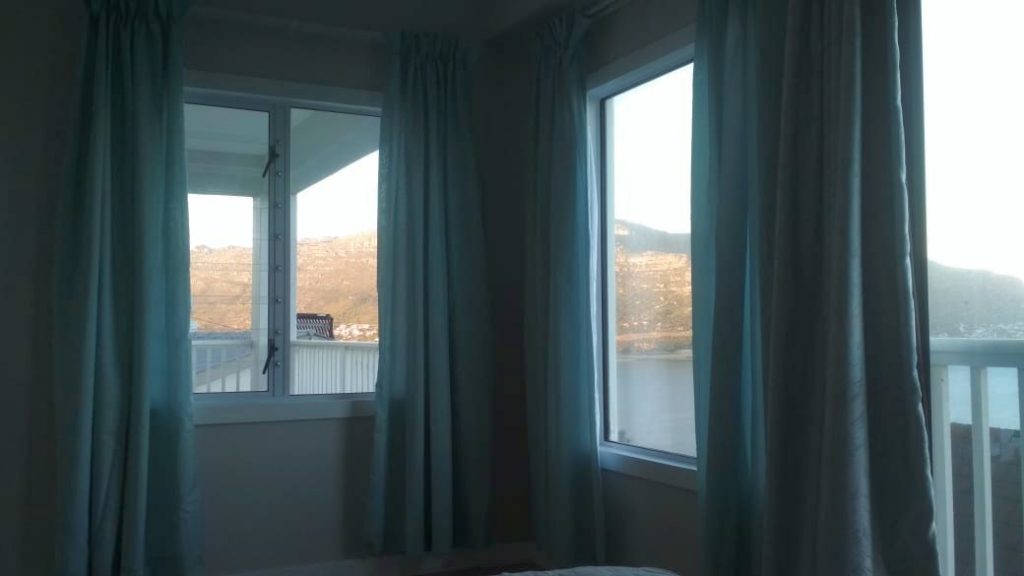 Another step closer to it getting onto Airbnb.
The other thing I did today: I was watering the plants on the balcony and looked over the side to see Mike right below on the stairs. What a temptation. I couldn't resist. I lifted the watering can and took aim. Water poured over the edge and right onto his head – fortunately, he had a hat on.  It was a bull's eye! I was shocked because more water came out than expected. I ducked inside, sauntered back to my desk and sat down innocently. After a few minutes I got up and went to my bedroom balcony door and looked out. "How's it going?" I asked. Mike: "Did you pour water on my head?" Who me? Surely not!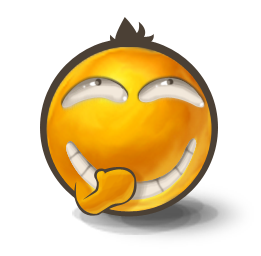 Throughout the day, I looked admiringly at the flat sea and at 3pm, I headed for the beach. I swam just over 2.5km in stunningly warm water. It must have been about 20C. It was amazing!
A good busy day.
Jeremiah 31:3
I have loved you with an everlasting love; I have drawn you with unfailing kindness.
The best is yet to come.
We are only passing through.
Keep the smile going.
God bless you.
In His Grip,
Helga xx 🙂