Sunday
Today was the day….
Julian went to my Dad's graveside in Harare. I was strangely moved when he sent me a photo. The last time I was there was after his death in 2008. The graveyard is a little neglected and overgrown, but still the wording is just made out. Julian needed to sweep some dirt off it and the colour has come off his name and dates of birth and death, which were 22nd July 1932 to 15th August 2008. Julian and I had been to see him for his 76th birthday. We prayed for him and on that occasion he too prayed – I remember that prayer. He that he would not be an invalid or burden to his family. Three weeks later, he had heart failure and died a few days later.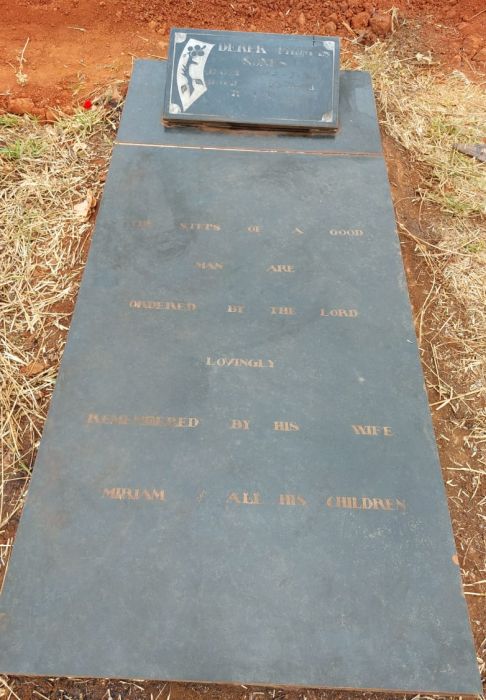 The words come from Psalm 37:23 – The steps of a good man are ordered by the Lord.
My Mom, my brother, (Arnold) and Mike's Mom, (Granny) and Mike's Dad were all cremated, so it's poignant to see the place I said goodbye to my Dad. Mike's Dad's ashes were interred in the Moth memorial wall in East London.  I think having a place to go and reflect on the life of someone is important. I don't think it needs to be a grave site but I think it's a good idea to reserve ashes for a special place and plant a tree over them, or make a plaque in their memory. We still have Granny's ashes. Perhaps that is what we will do as we work on the landscaping here on the mountainside. Granny loved the sea and the mountains and gardening. We'll make a plan.
Julian had a flying visit to Zim – arrived there yesterday – is back in Johannesburg tonight.
This morning we were blessed with a majestic sunrise.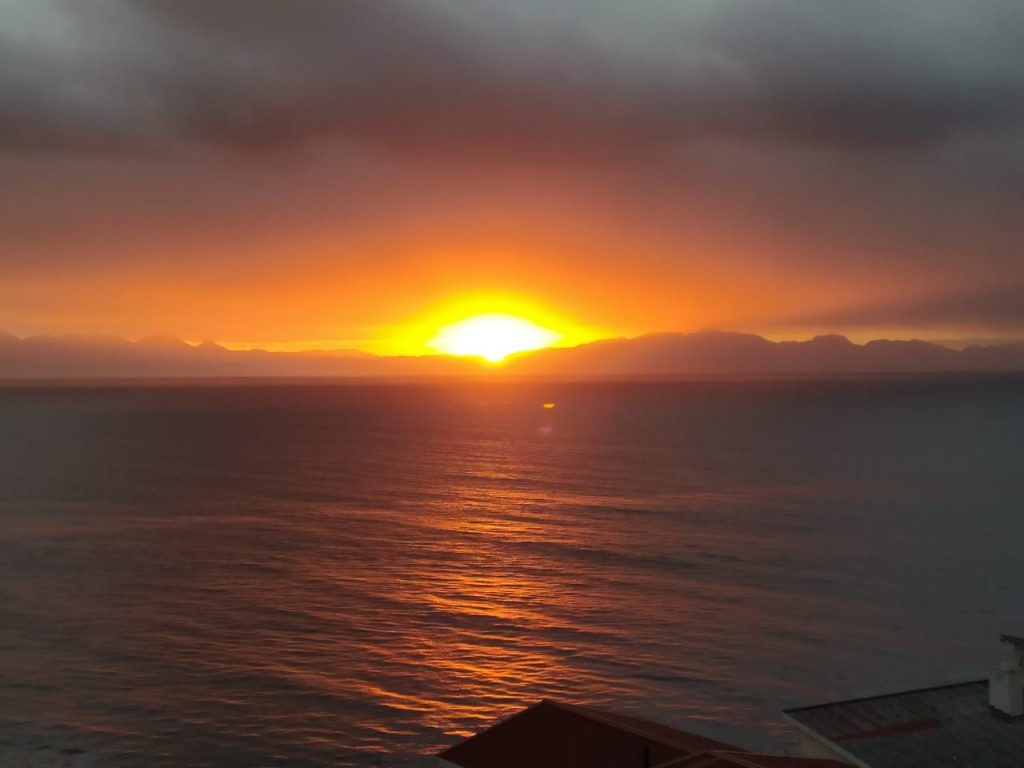 We went to the beach. The water is warming. I swam my 2km, some was towards the lighthouse and back. After that, the shark net was put in place and I swam up and down to the drum a couple of times. We've had a restful day.
Psalm 29:11
The Lord gives strength to His people; the Lord blesses His people with peace.
The best is yet to come – we are only passing through.
Keep the smile going.
God bless you.
In His Grip,
Helga xx 🙂