2-16pm
Today was a day to rejoice! SARS had lost some information and CCFm had not got some information to them. It all became a bit tangled and time-consuming, but today, the Tax Clearance Certificate arrived! Very happy sales manager on the left (Anthony Quimpo) and Station Manager (Pastor Barry Isaacs)…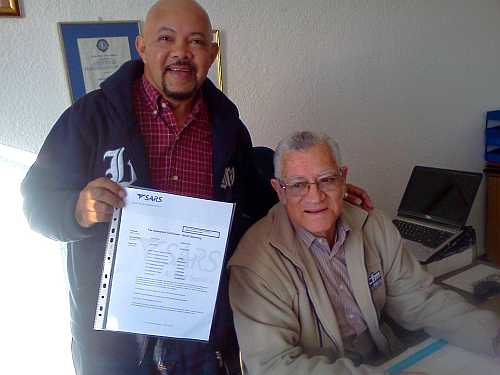 Right after that it was time for our morning prayer meeting, so Anthony was first in line to give thanks….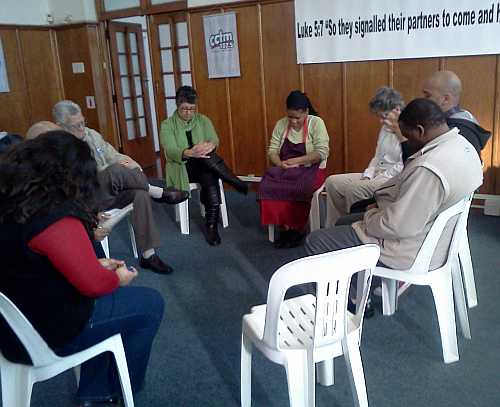 PtL.
It was lovely to hear Stacey on CCFm this morning. Wayne, Rise and Shine's producer and my Tuesday co-presenter, called Stace yesterday and recorded an interview with her. Yeah!You can listen to it here…
She also called this afternoon and we spent thirty minutes chatting! So so good to hear from her. She told me a bit about the Singapore signs. If you go into a clothing store and want to try something on. There is no lady to give you a number. Instead there is a sign "Shoplifting is an offense that carries a $10 000 fine and 7 years in prison".
On the back of the busses there are signs that say "Let the bus in". There are signs on how to get on the train and signs in the train to say to give up the your seats for the elderly. Stacey said she also noticed reserved signs on busses and trains for seats reserved for the elderly, the disabled, also pregnant women or those with small babies. Sometimes, they don't quite get it right…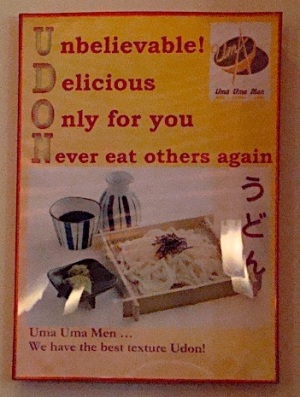 🙂
Talking of signs, here's an interesting church sign…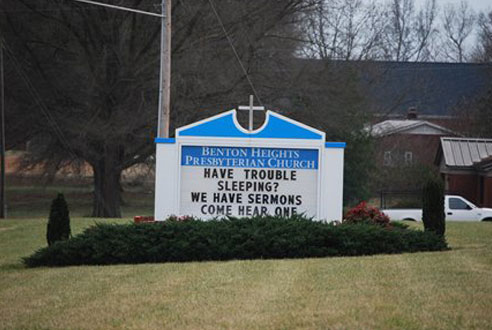 LoL. Signs are all something designed to give us direction. We have the Bible to give us the direction we need.
2 Timothy 3:16-17 All Scripture is God-breathed and is useful for teaching, rebuking, correcting and training in righteousness, so that the man of God may be thoroughly equipped for every good work.
Love it!
Three sleeps 'til Share-a-thon. If you want to know what it's all about go to www.ccfm.org.za
God bless you loads!
Love Helga xx 🙂