Friday
Today was the day…
I swam knowing that tomorrow I most likely won't. Rain is coming. This is tomorrow's forecast. At least the wind is not too strong.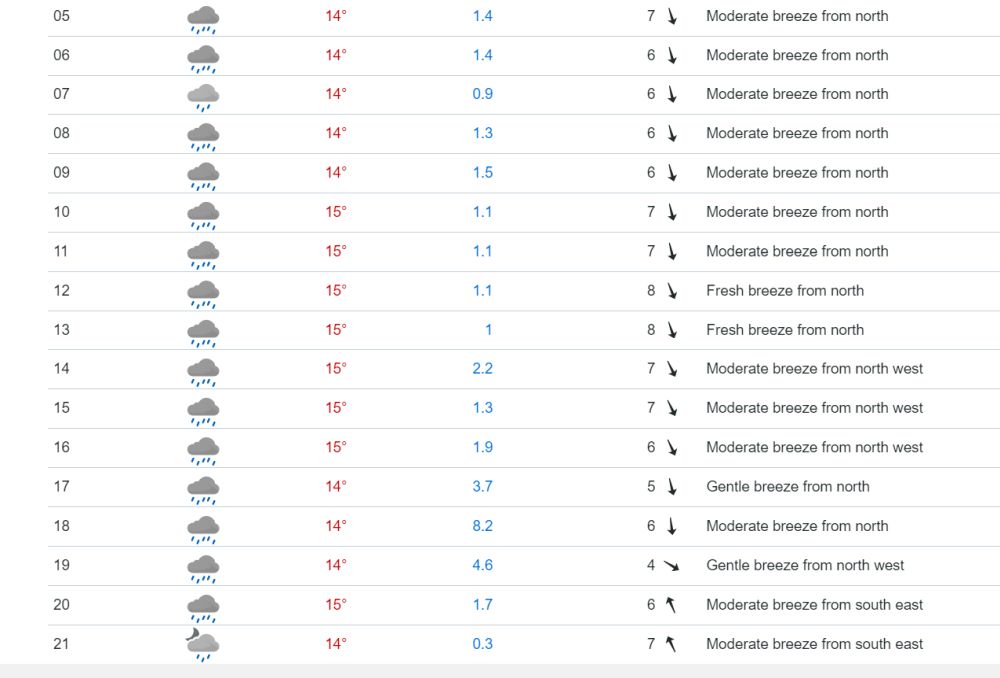 I swam out to Skellies and because the tide was not as low as usual, the distance was slightly longer. I ended up swimming 2.159km in 44 minutes. That included walking across the beach in both directions. It was a great swim. With the north wind blowing, the sea was calm and flat.
The sunrise this morning was particularly stunning…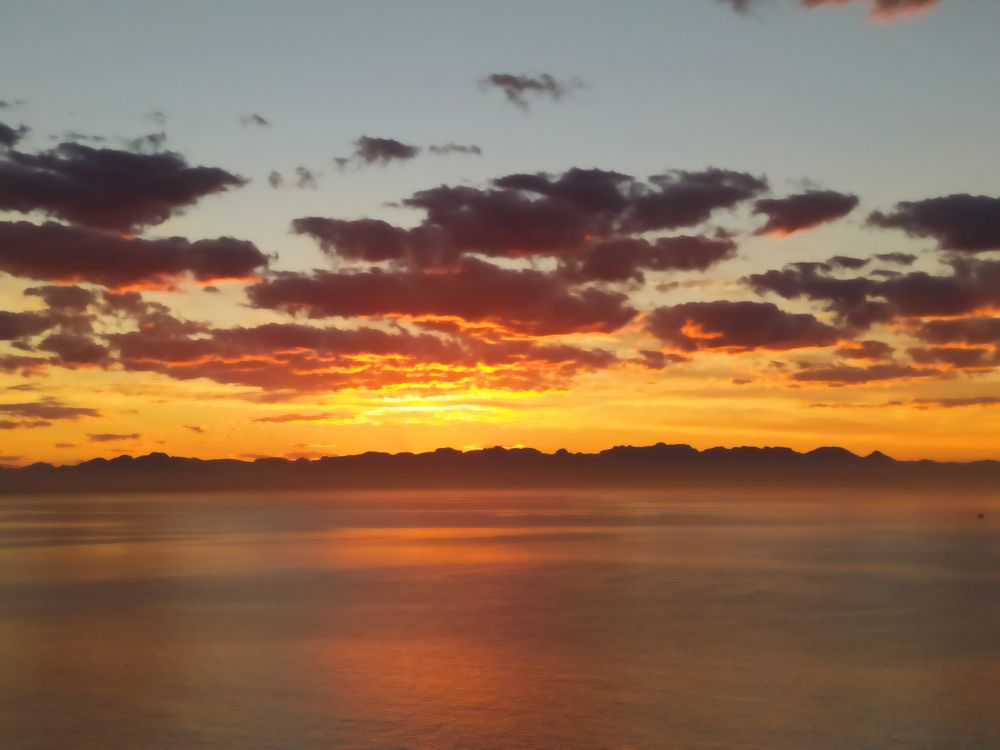 I worked for most of the day and stopped at about 4:30pm. Now we are in for a quiet weekend.
It's been a good week, especially as I had two days off.  David passed a particular milestone this week –  when his YouTube channel passed a million views. Now he's shooting for 10000 subscribers which will take a bit of time to get to. Pretty good for a South African guitar channel. Go subscribe if you haven't already.

Yay for the weekend.
Psalm 100:1-2
Shout for joy to the Lord, all the earth. Worship the Lord with gladness; come before Him with joyful songs.
The best is yet to come – we are only passing through.
Keep the smile going.
God bless you.
In His Grip,
Helga xx 🙂