I said to Stacey today when I was on the phone to her that I feel at times that our lives are in a bit of a state of flux. With the road being built around us – behind us and two doors down, I'm beginning to feel that they are bearing down on our house.  I don't like change. With the little burglary that took place this last week, it also makes me feel less comfortable. The perspective truly is that we have lived in this house for 28 years and during that time, we have had four intrusions. The first one was the worst – it was 1998 and we were pretty much ransacked. Then Granny was mugged in about 2008. The third was in October last year when a guy shimmied up our balcony entered our bedroom (while we were downstairs) and nicked our wallets and my laptop. The fourth was this past week and was the first in the cottage in our back garden.
There is a violation of personal space that comes with this kind of thing.
They are building across the road from us and can watch our comings and goings. On Wednesday the building team were there. I don't think they worked the full day and I wonder if one of those guys noticed Morgan leave and took advantage of knowing she  was out.
I am reminded of the words of Jesus.
John 10:10
The thief comes only to steal and kill and destroy; I have come that they may have life, and have it to the full. 
The thing that strikes me about this Bible verse is if Jesus said it, it means that there were thieves back in His day causing the same trauma we feel when we are robbed. The life that Jesus gives surpasses the issues that come with the violation of a theft.
The other thing that has solidly settled in my mind within this state of flux of which I write is that there is only one place I really want to live and that's Cape Town! We may move from this house within the next few years, but God willing it will only be a few kilometres up the road and not out of the city.
I live in Cape Town and I love it.
Just saying that makes me excited. It's a city I want to live in!
This morning, Mike and I did a bit of a walk and came back along one of my favourite routes…this is the start…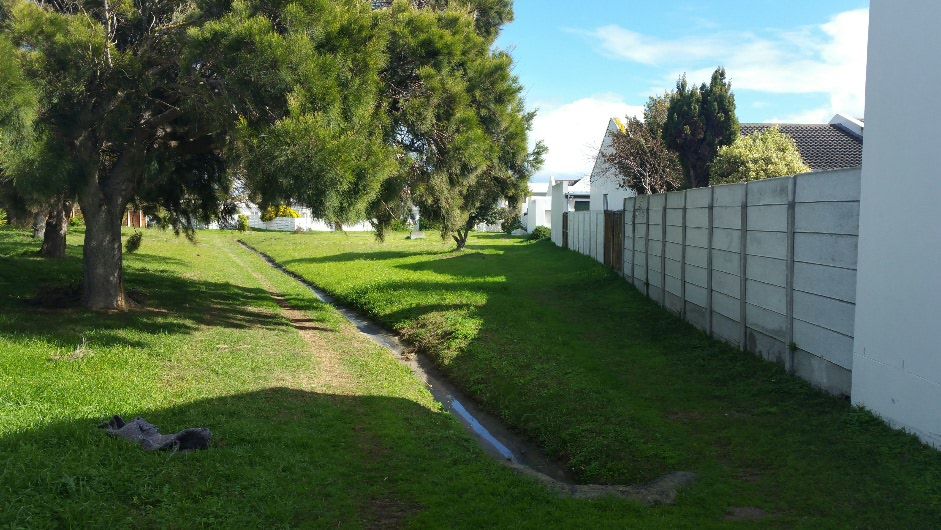 It goes between the houses in the neighbourhood…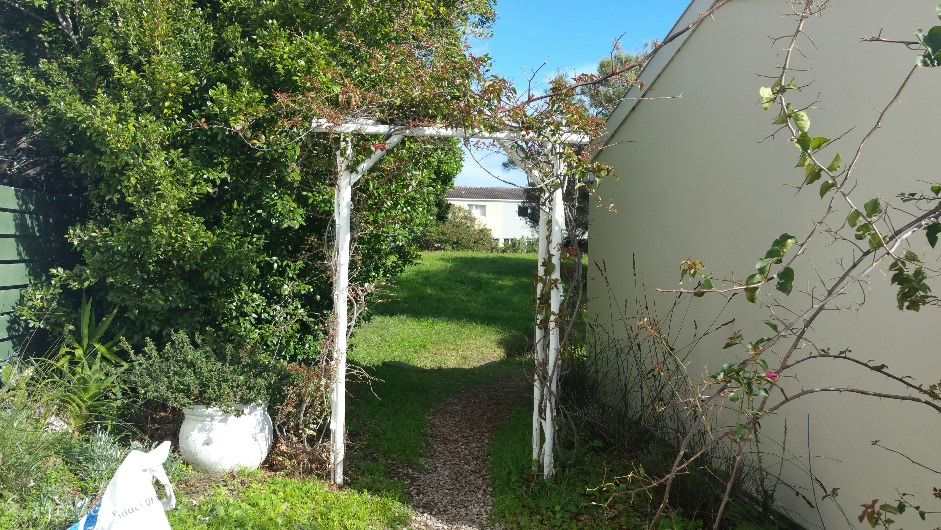 And through a "prettyish kind of little wilderness" (thanks Jane Austen)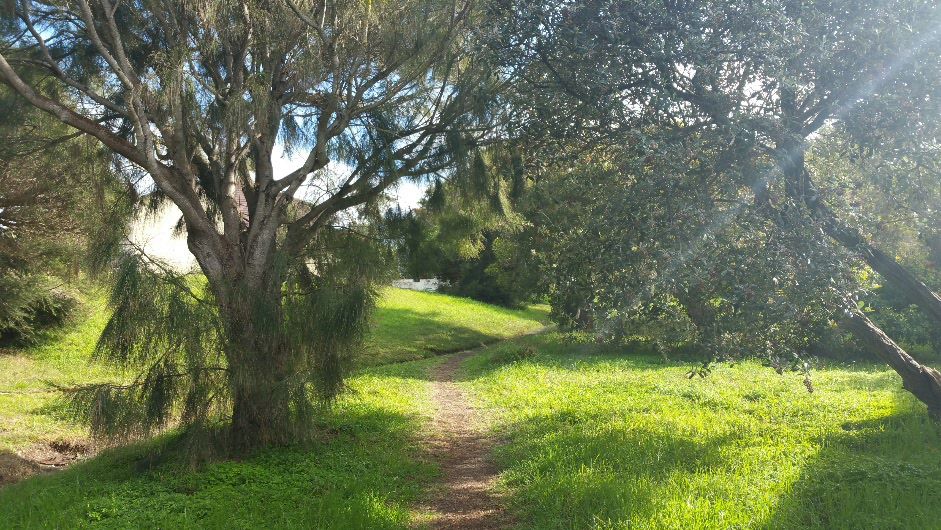 Alongside a ditch which at this time of the year would usually be full of water…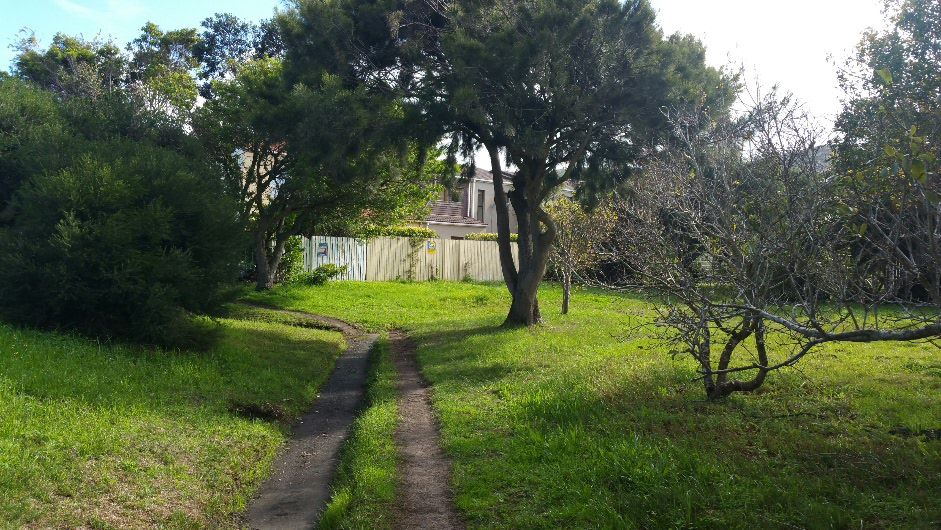 Through alleyways….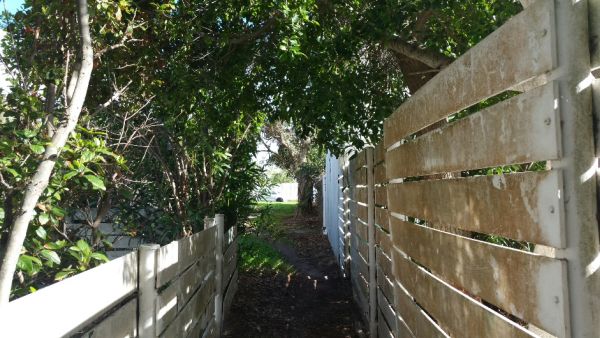 Until it eventually comes out close to the sports fields…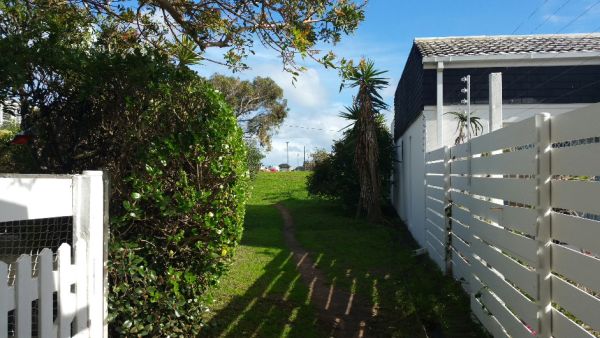 It's very peaceful and very pretty. Love it.
#386 of my 1000 thanks is we missed the rain. We were so glad it did rain, but what was  amazing is that we set off with it looking overcast. We arrived at our destination and had breakfast. While in the coffee shop, there was a shower. The rain stopped by the time we started walking home. We got in about 50 minutes later and within about ten minutes of arriving home, the rain came down again. We missed it twice! 🙂 We would have been drenched. Not that we would have complained. Rain can come any time!  Perhaps a little later we'll walk to the pond and see how full it is.
I think one of the most important things about living each day is to have an attitude of gratitude. A right attitude goes a long way to living a happy life.
These are the days!
Keep the smile going!
God bless you!
In His Grip,
Helga xx 🙂