Thursday
Today was the day…
I went through to the orthodontist's rooms to have casts made for a retainer. I gave myself 45 minutes to get there which was wise because I encountered this: a police car had rolled at the bottom of Clairvoux Rd, Kalk Bay.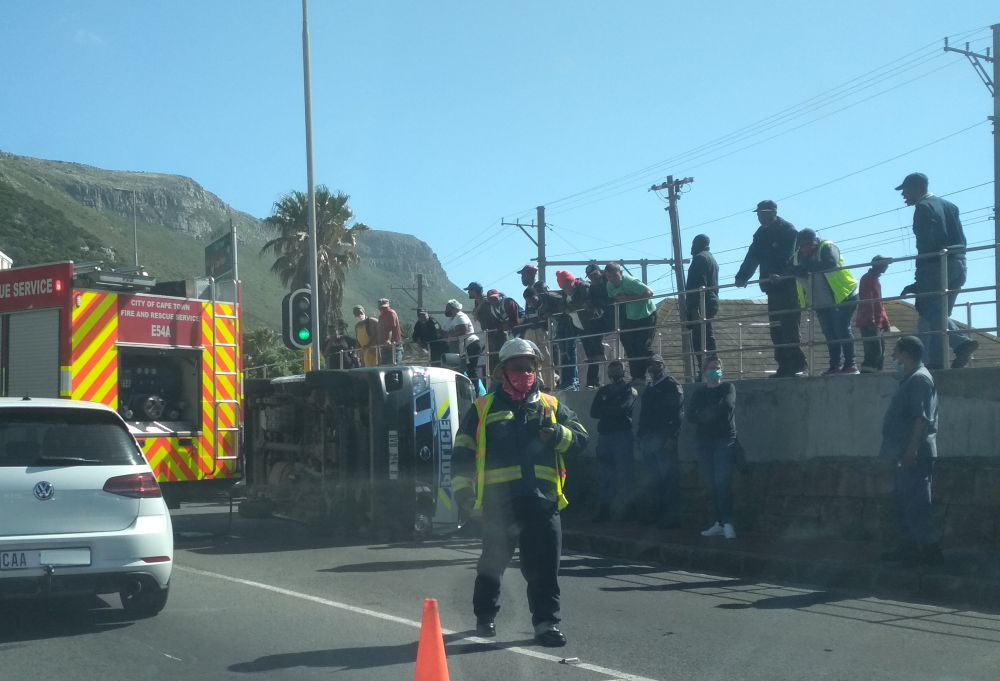 I still managed to get to my appointment on time. I didn't see the orthodontist, but his oral hygienist –  it just is one more appointment down. God willing, this time next week I will have had my braces off! The staff at Dr. Strydom's are so very friendly. Davika and Bronwyn…they run a well oiled ship.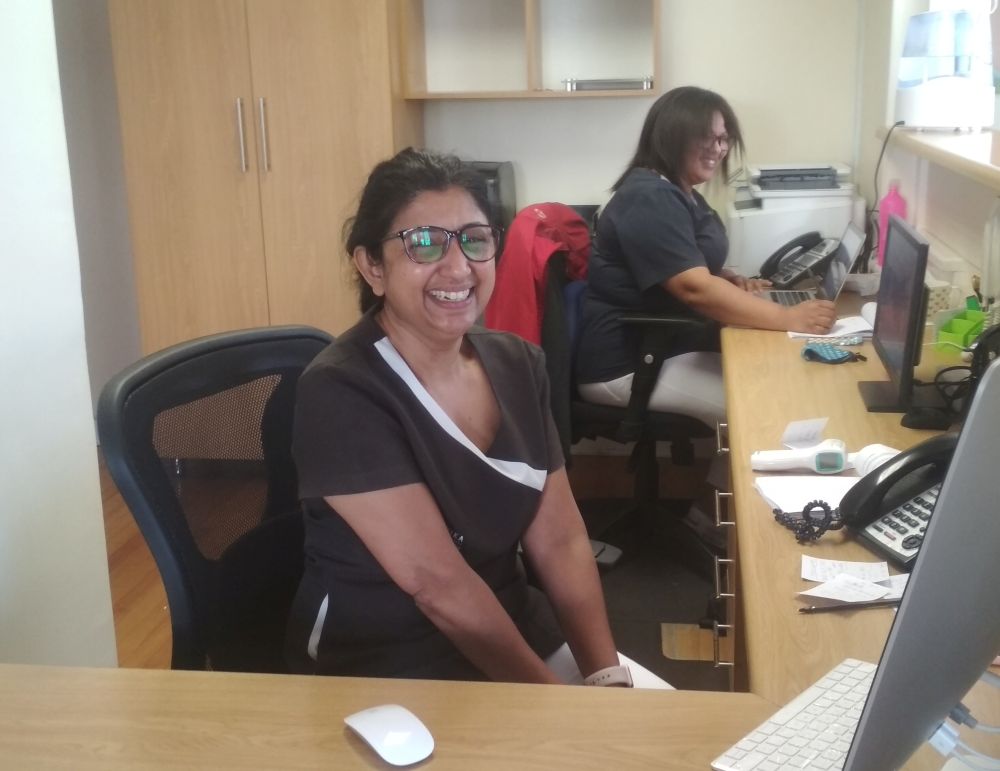 Next official appointment is on Tuesday when I go to the cosmetic dentist. He puts on the temporary crown and then Thursday the braces come off. An hour and a quarter long appointment. That's what's scheduled.
On the way home, I stopped at the Blue Route and did some Christmas shopping. I'm glad to have got that started.
Home to work. Then a little later on, Mike and I went out for a little grocery shopping.
Last night, we watched the first part of Pride and Prejudice (the 1995 BBC version). This evening we will watch part two!
Tonight the President speaks. We are pretty sure some degree of lockdown is coming to the Western Cape. Covid numbers are up. If a hard lockdown comes, my braces won't come off in a week hey!? We should know tonight.
Covid numbers in the Western Cape –1411 new cases over the last 24 hours.
Covid 19 stats – South Africa –
Friday 24th July – 13944 new cases (maximum we had in a day)– 250 deaths (245 771
Thur 26 Nov – 3069 new cases – 88 deaths (716444 recoveries/40838 active)
Frid 27 Nov – 3370 new cases – 89 deaths (722876 recoveries/37687 active)
Sat 28 Nov – 3198 new cases – 61 deaths (723347 recoveries/40353 active)
Sun 29 Nov – 2563 new cases – 38 deaths (730633 recoveries/35592 active)
Mon 30 Nov – 2302 new cases – 58 deaths (731242 recoveries/37227 active)
Tues 1 Dec – 2295 new cases – 109 deaths (732531 recoveries/ 38124 active)
Wed 2 Dec – 4173 new cases – 65 deaths (734305 recoveries/ 40458 active)
Total cases: 796472  Total deaths: 21709
Romans 8:37
We are more than conquerors through Him who loved us.
The best is yet to come.
Keep the smile going.
God bless you.
In His Grip,
Helga xx 🙂
Braces:
2 years and 20 days