Tuesday
Today was the day…
There was no wind. It was a perfect late spring day. Mike and I got up quite early and went to the beach just after 7am. The sea was flat and warm. I had the opportunity for a long swim. I swam to where the main Surf-ski launch is. The arrow shows where the lighthouse is, so I swam a bit further.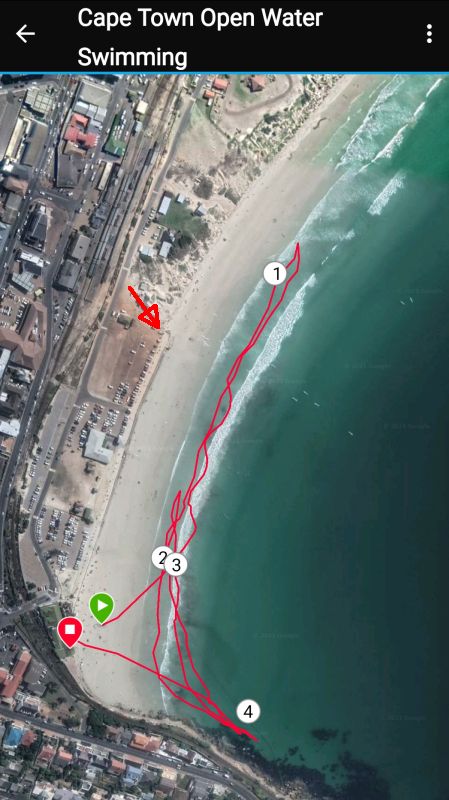 All of that made up 2.1km and took an hour! The weather was just too good to pass up and as we had gone down so early, I had the benefit of time. I did have a close encounter with a surf-skiier who paddled right past me. I met him again out at the barrel.
I then worked 7 hours and  got the cottage ready for today's guests. They arrived at lunchtime. They came with their 8 month old son, who, wait for it, is visiting his 17th country! That's one well travelled dude. Thursday they fly to Johannesburg and rent a 4×4 with a roof tent and drive to Lesotho (#18), Namibia (#19) and then to Zimbabwe (#20) for Christmas. The Mom is from Marondera and still has a lot of family there. Interesting who you meet.
When they leave on Thursday a family of 5 adults arrive. Maybe tomorrow I'll phone Wibernet to up our internet as on Friday a couple come for the weekend to the Little Lookout. It's going to put some stress on the WIFI.
I end the day feeling on top of things.
This evening Mike and I walked to the end of the street. They have poured concrete into the foundations of the new house that is being built there.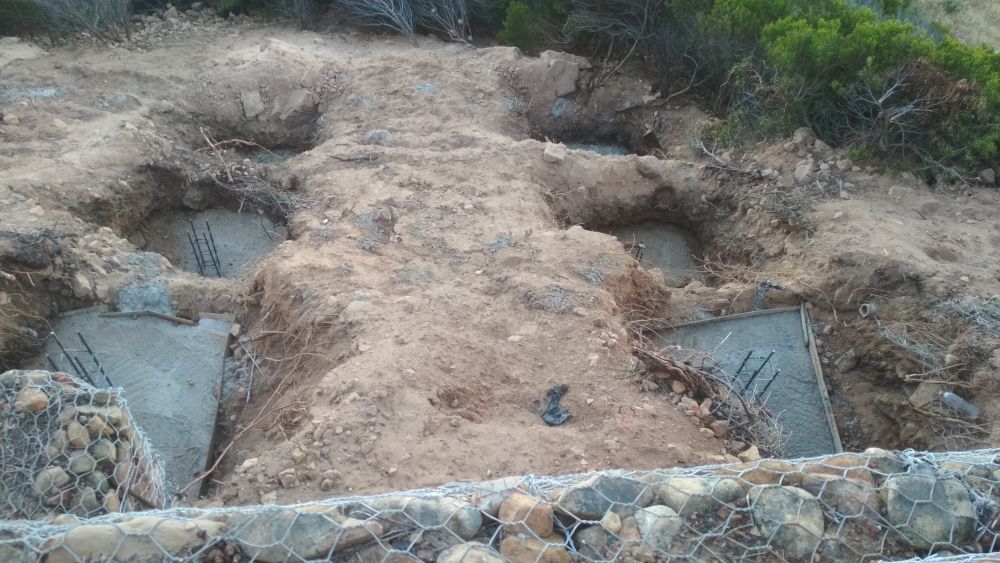 We also encountered new holiday makers next door (Simon's Town side). A big family have arrived from Johannesburg in a couple of cars with a trailer. The Mom excitedly told us they are here for 2 glorious weeks of R&R. She said she hopes the kids don't make too much noise, but it will probably be a laughing and playing.
Psalm 39:7
Lord, where do I put my hope? My only hope is in You.
The best is yet to come – we are only passing through.
Keep the smile going.
God bless you.
In His Grip,
Helga xx 🙂