Wednesday
Today was the day…
We went across to the old house to sort through more stuff. I shredded a load of old bank statements and other personal documents. We don't have a TV at the new house so we got to watch some of the election coverage while we were there.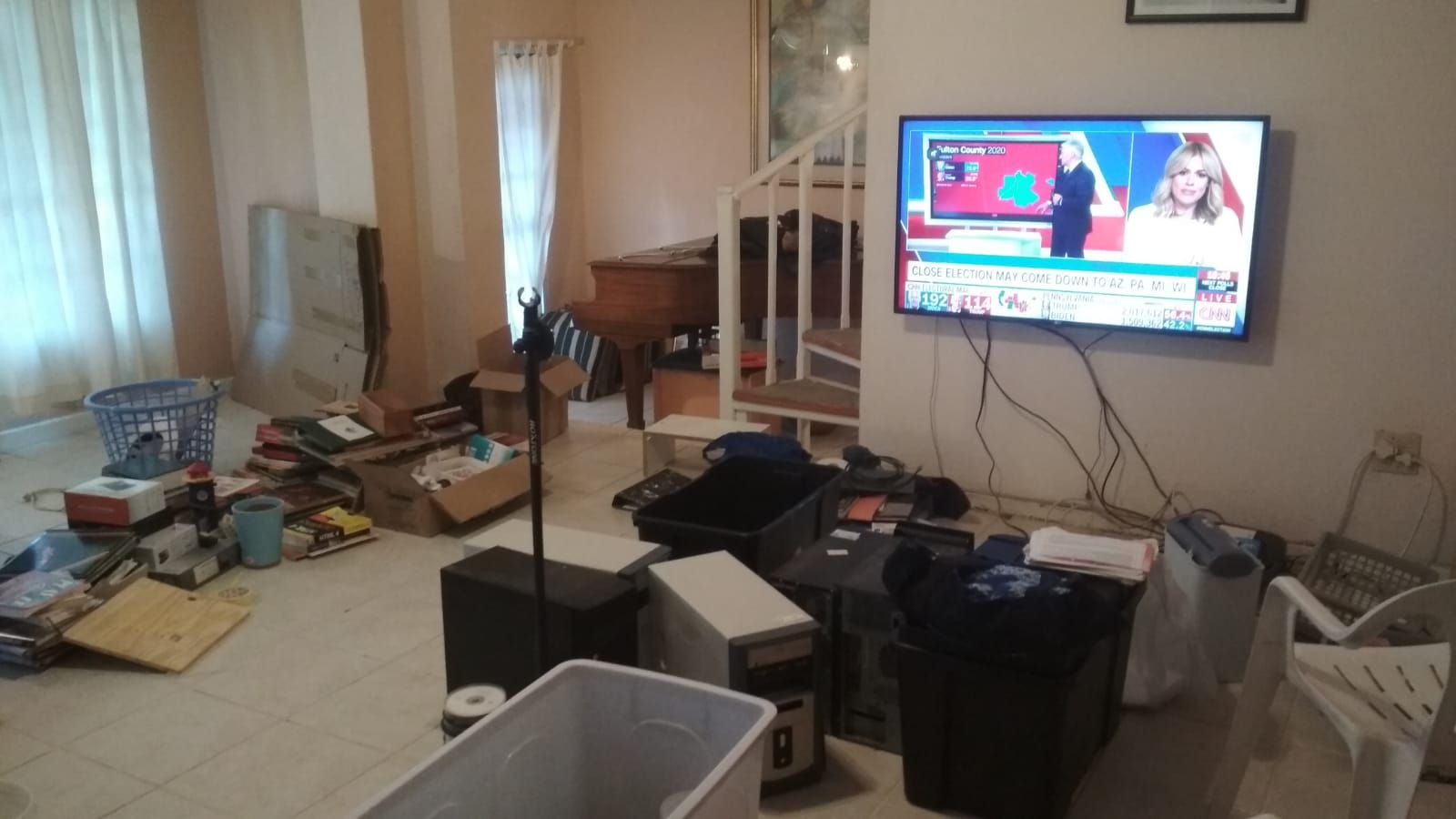 We are slowly making our way through it all. Mike is a master of conquering chaos. I just get overwhelmed so me sitting in a corner shredding is just perfect!
I also spent a number of hours at home working and got the company's first placement for November.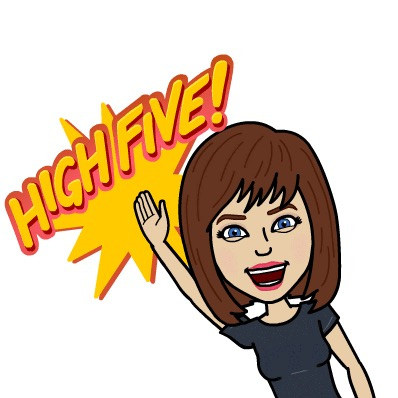 Meanwhile, the wind keeps pumping…gusting up to 63km hour. It's due to drop tomorrow, which will be a beautiful calm day before it blows a bit more on Friday afternoon. The saying goes that the prevailing south-easterly wind in Cape Town is vital for rain up country. The Jo'burg family can tell us when it starts raining! Overnight, it blew in a thick mist. This was "sunrise"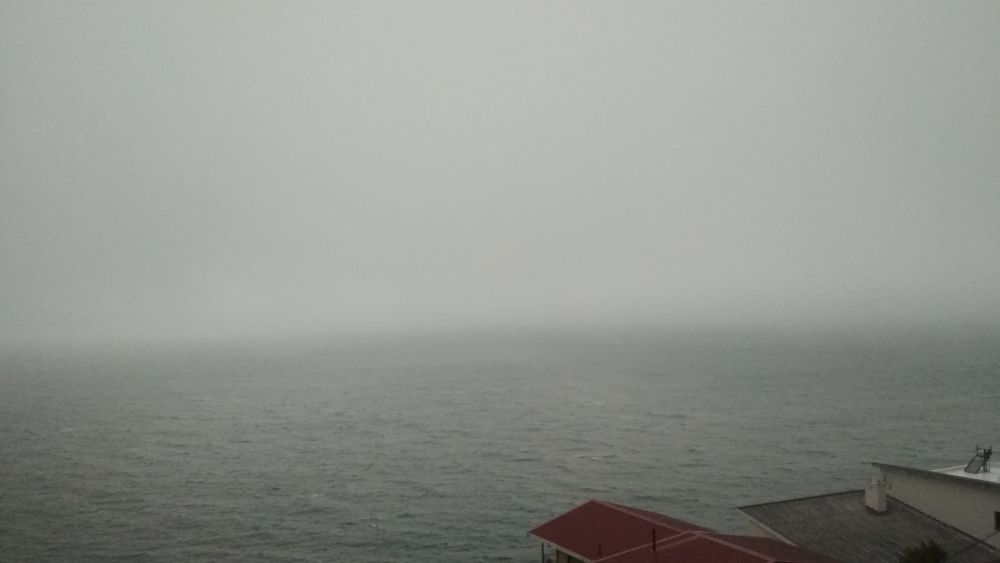 Today at the house, David's bathroom got grout and so did our scullery backsplash. The endless little jobs are being done one by one.
It's the end of Wednesday for us and there is no election result yet. Americans have woken up to hear  the news that the race is close. There should be an outcome in the next several hours. Bookmakers, at this point, give Biden a 78% chance of success. Whatever the outcome, America will remain divided, that's for sure!
Riana came for tea this afternoon – it was great to see her. And, this is currently what's in the oven. My first roast chicken in the new oven.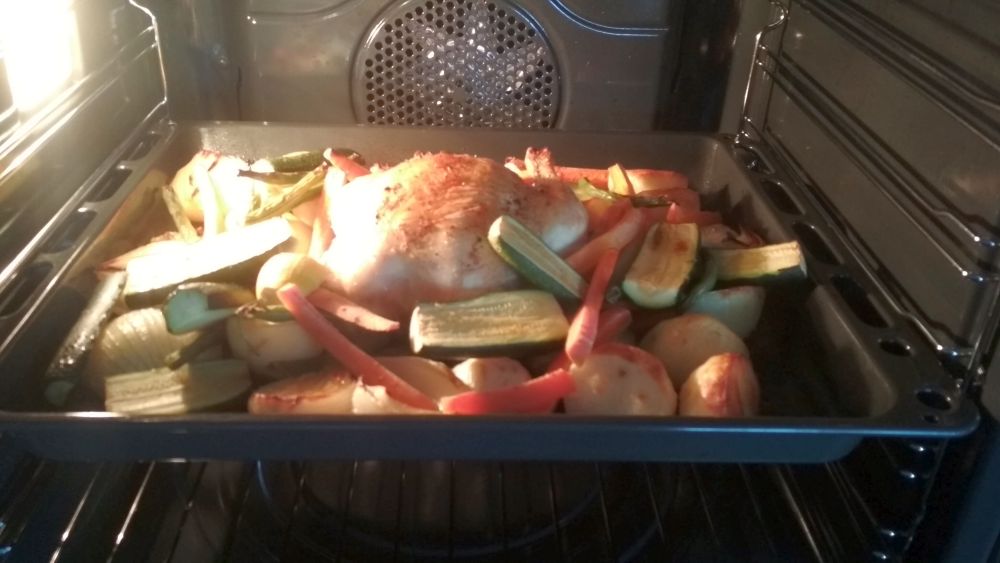 Today, Anne had Chemo #3.
Covid numbers in the Western Cape –240 new cases over the last 24 hours.
Covid 19 stats – South Africa
Friday 24th July – 13944 new cases (maximum we had in a day)– 250 deaths (245 771 recoveries/169 882 active)
Wed 28 Oct – 1863 new cases – 58 deaths (648654 recoveries/51949 active)
Thur 29 Oct – 2056 new cases – 53 deaths (649935 recoveries/ 52671 active)
Fri 30 Oct – 1912 new cases – 66 deaths (653052 recoveries/51400 active)
Sat 31 Oct – 1770 new cases – 46 deaths (654182 recoveries/51994 active)
Sun 1 Nov – 1371 new cases – 135 deaths (655330 recoveries/52082 active)
Mon 2 Nov – 772 new cases – 54 deaths (657500 recoveries/50630 active)
Tue 3 Nov – 1241 new cases – 74 deaths (659259 recoveries/50038 active)
Total cases: 728836  Total deaths: 19539
Psalm 46:1
God is our refuge and strength, an ever-present help in trouble.
The best is yet to come.
Keep the smile going.
God bless you.
In His Grip,
Helga xx 🙂
Braces:
1 year and 357 days