Saturday
Today was the day…
I scanned family photos. This is the start of putting our house in order ahead of moving!   This is the oldest photo…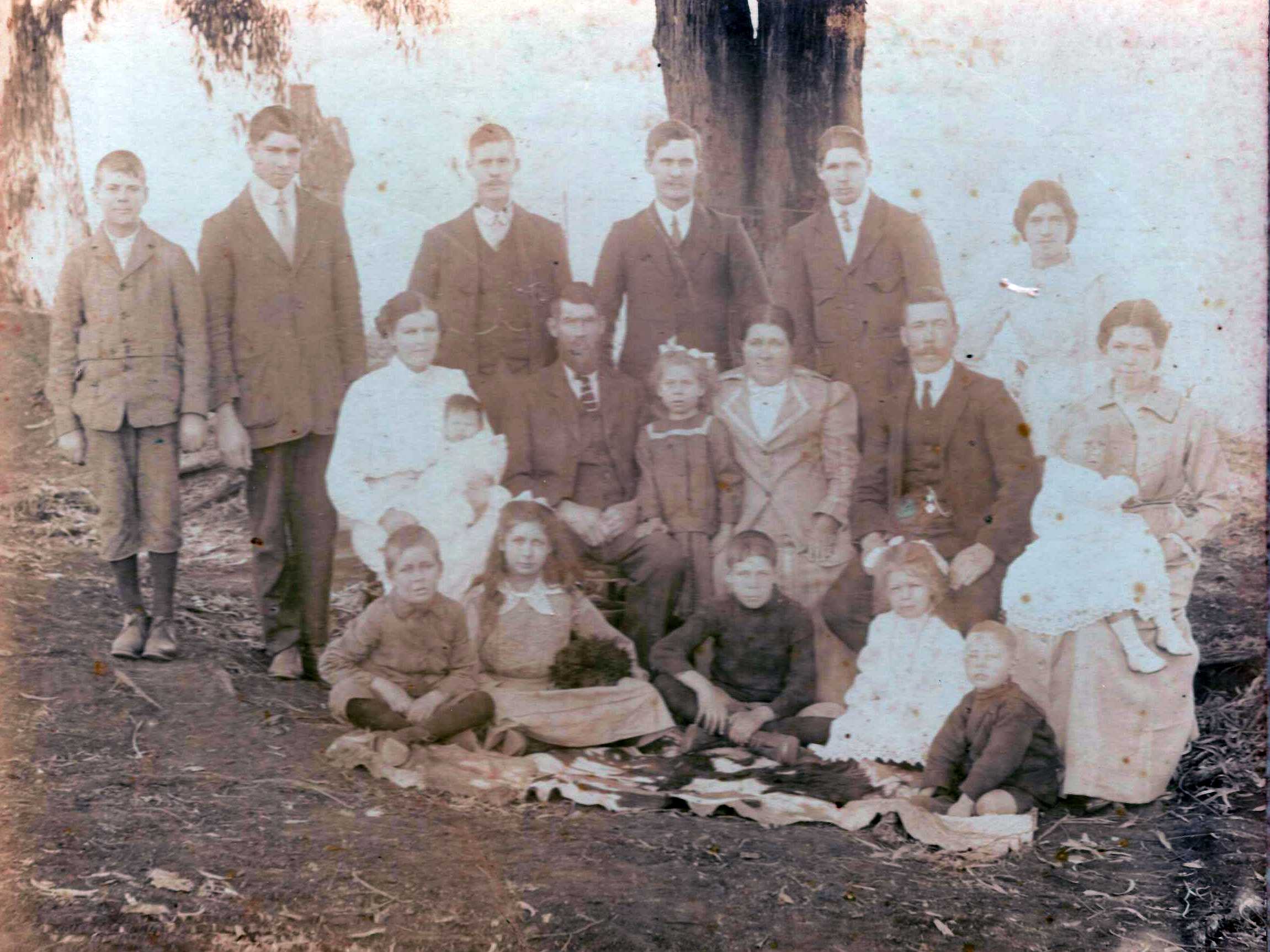 I think we have here, Mike's great great grandfather who is the oldest man in the picture – seated in the middle. From my understanding he is Johannes Adolf van Niekerk Born 3-11-1860 Married 20-12-?? to Rosina Jacoba du Preez. (He died 8-7-1915 at  Kokstad). His wife is probably the other side of the little girl.
Then we have this photo which makes me think these are three of the children with their father.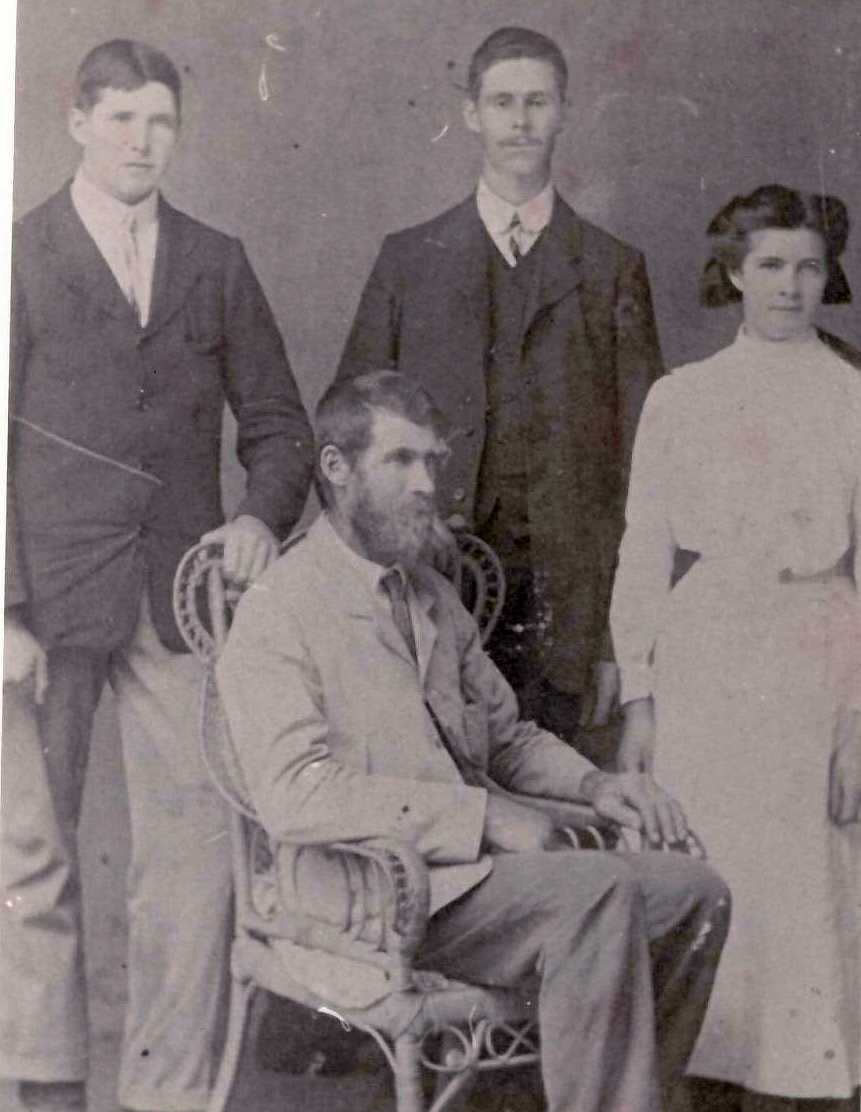 I think the guy back left is Mike's Grandfather: Johannes Adolf van Niekerk Born 5-3-1893 Komga, Cape Colony. Married 1918 Kokstad to Louisa Sophia de Wet. Died 31-7-1949 at Lusikisiki. Here they are on their wedding day…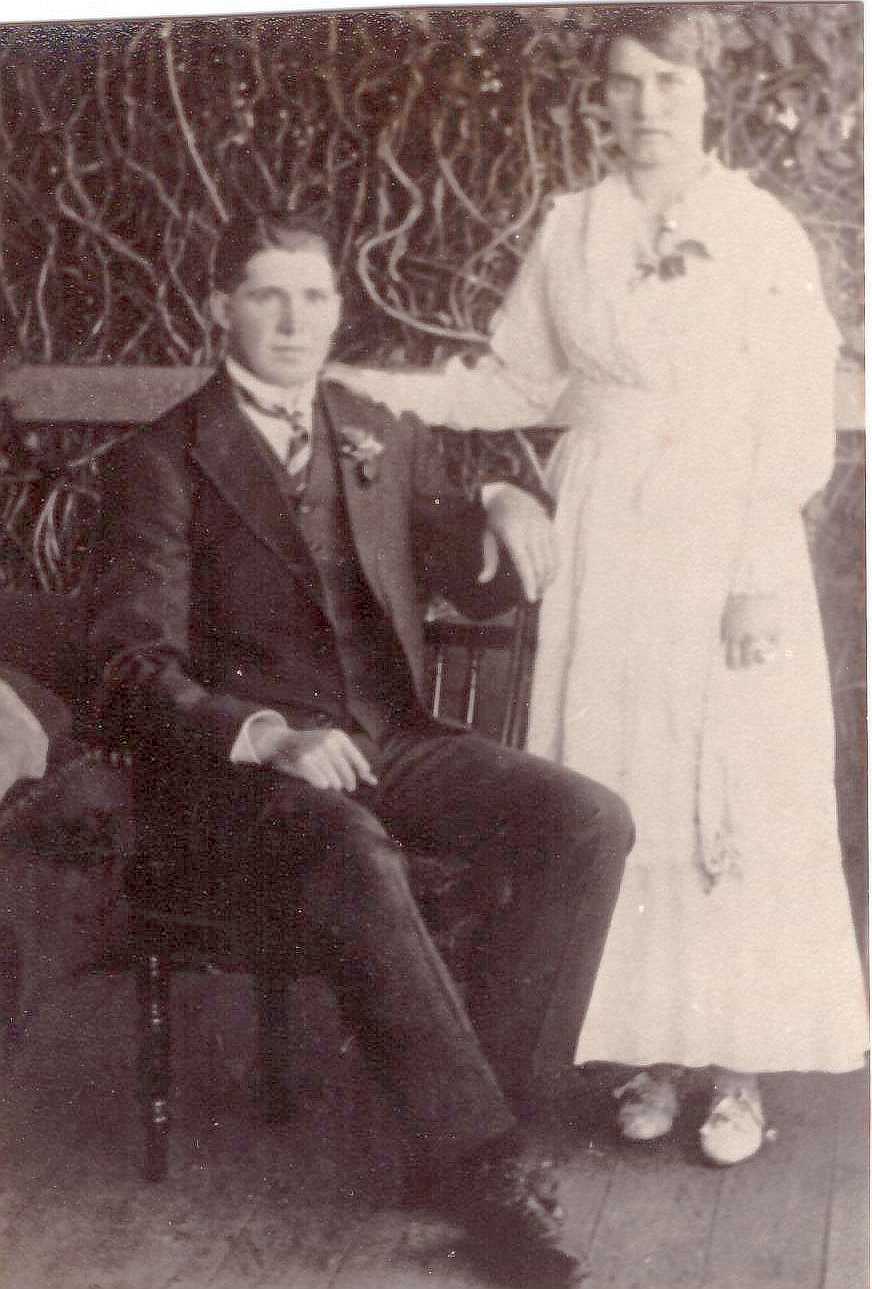 They had three children. Mike's Dad Pieter is the little boy in the photo below with his sister Lulu. They had another son John.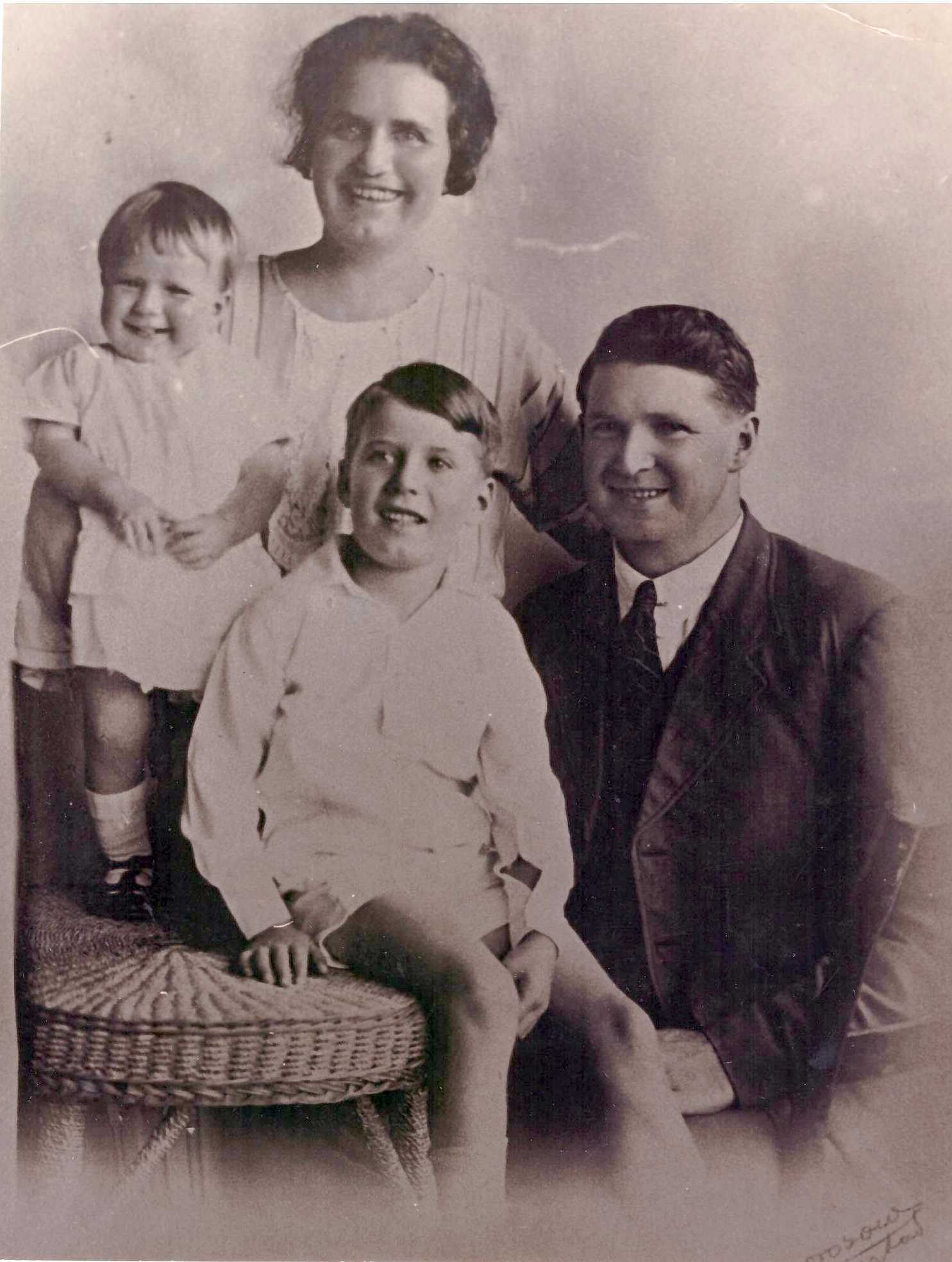 Mike's Dad was named Pieter Johannes van Niekerk after his maternal grandfather de Wet) B.2-3-1921 Kokstad. Died 22-5-1998  Married in Lusikisiki 1946 Eve Estelle Daniel (b 7-Aug-1924 – d. 7th Oct 2013).
Mike's Dad in the army…second left..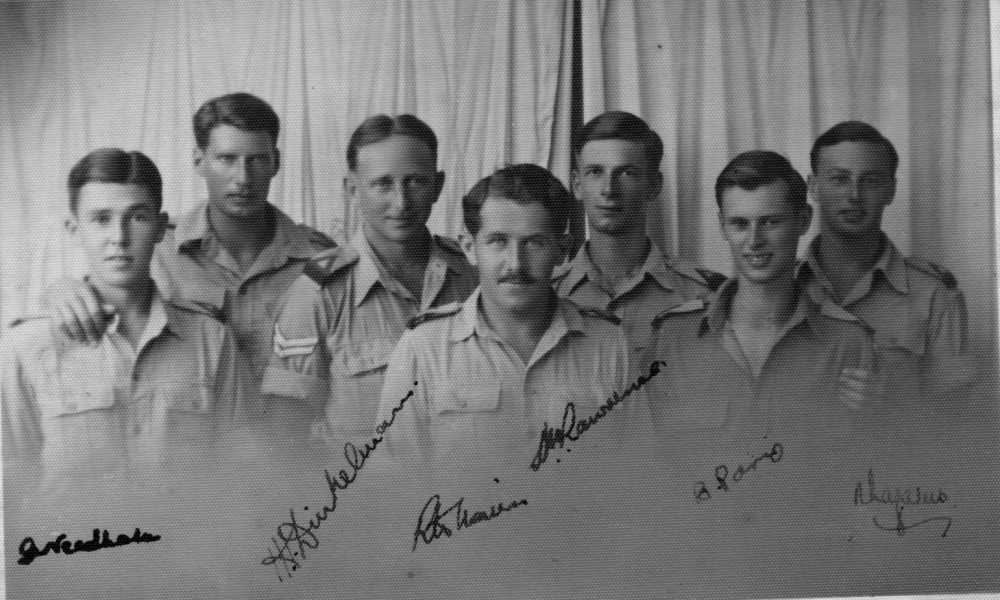 Mike's parents with him and his sister, Monica in about 1956. The war had a lasting impact on Mike's Dad.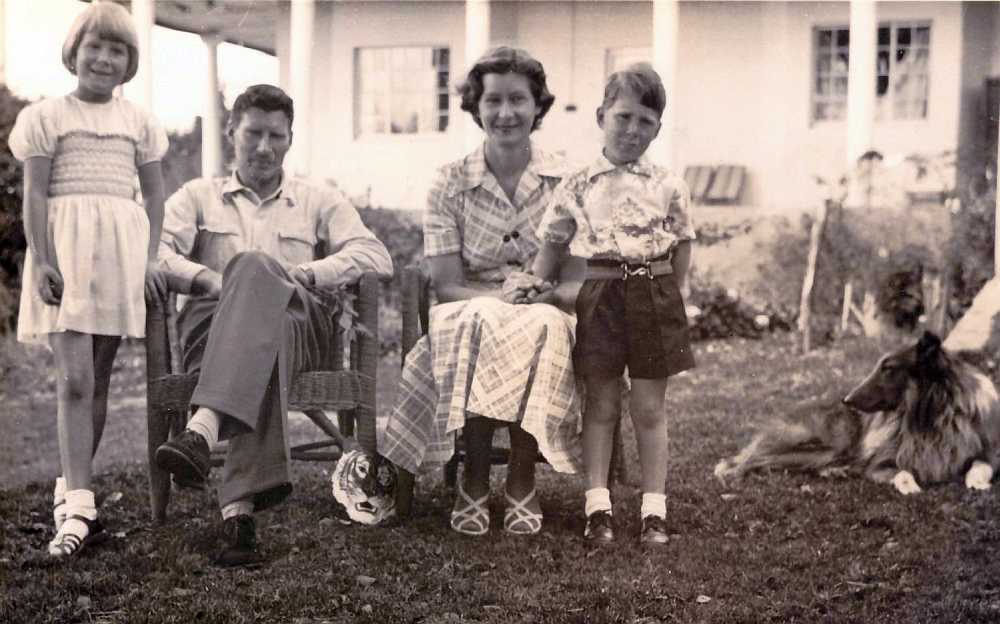 This is Mike's grandmother Ouma de Wet later on in life…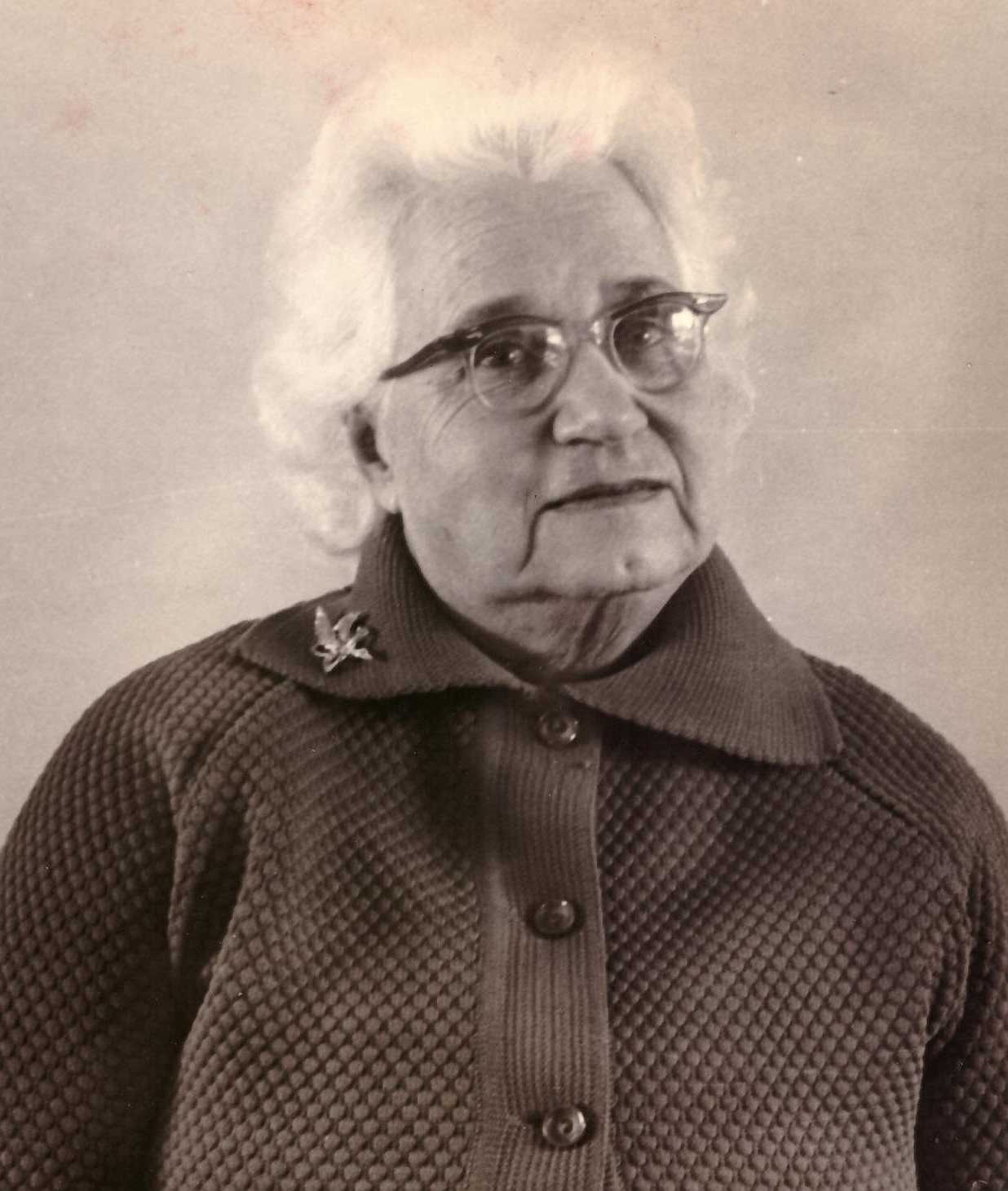 I think she gave Granny (Mike's Mom) a hard time. Mike's Grandfather died three years after Mike's Dad and Mom married and it was the done thing for the son to look after his mother so they gave up their new house and moved in with Ouma which was hard for Mike's Mom. She had to do everything Ouma's way and Ouma only spoke Afrikaans (Mike's Mom was of Scottish descent) so she learned Afrikaans and became tri-lingual – fluent in English, Xhosa and Afrikaans. I was so proud of her being able to speak Xhosa so fluently. She used to fill up with petrol in pure Xhosa and the petrol attendants used to gather their colleagues to hear her speak!
Mike's parents and Aunty Lulu at their 25th wedding anniversary in 1971…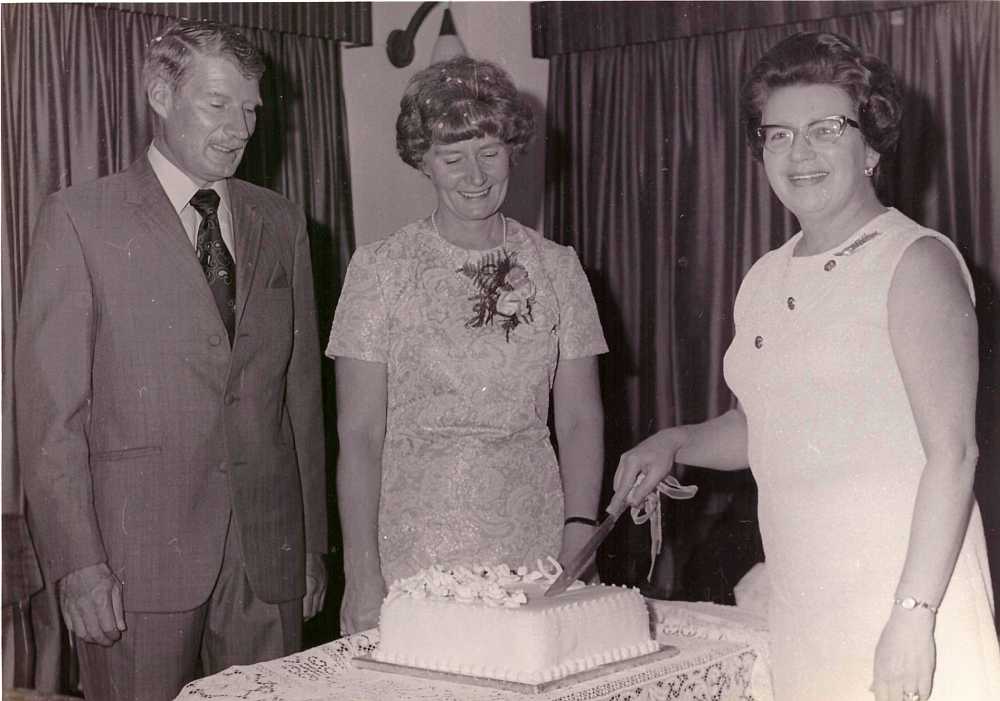 And last photo is of Stacey in about 1990 with Mike's parents. In this photo of Mike's Dad, I can see some resemblance to  Mike's great great grandfather in the first couple of photos.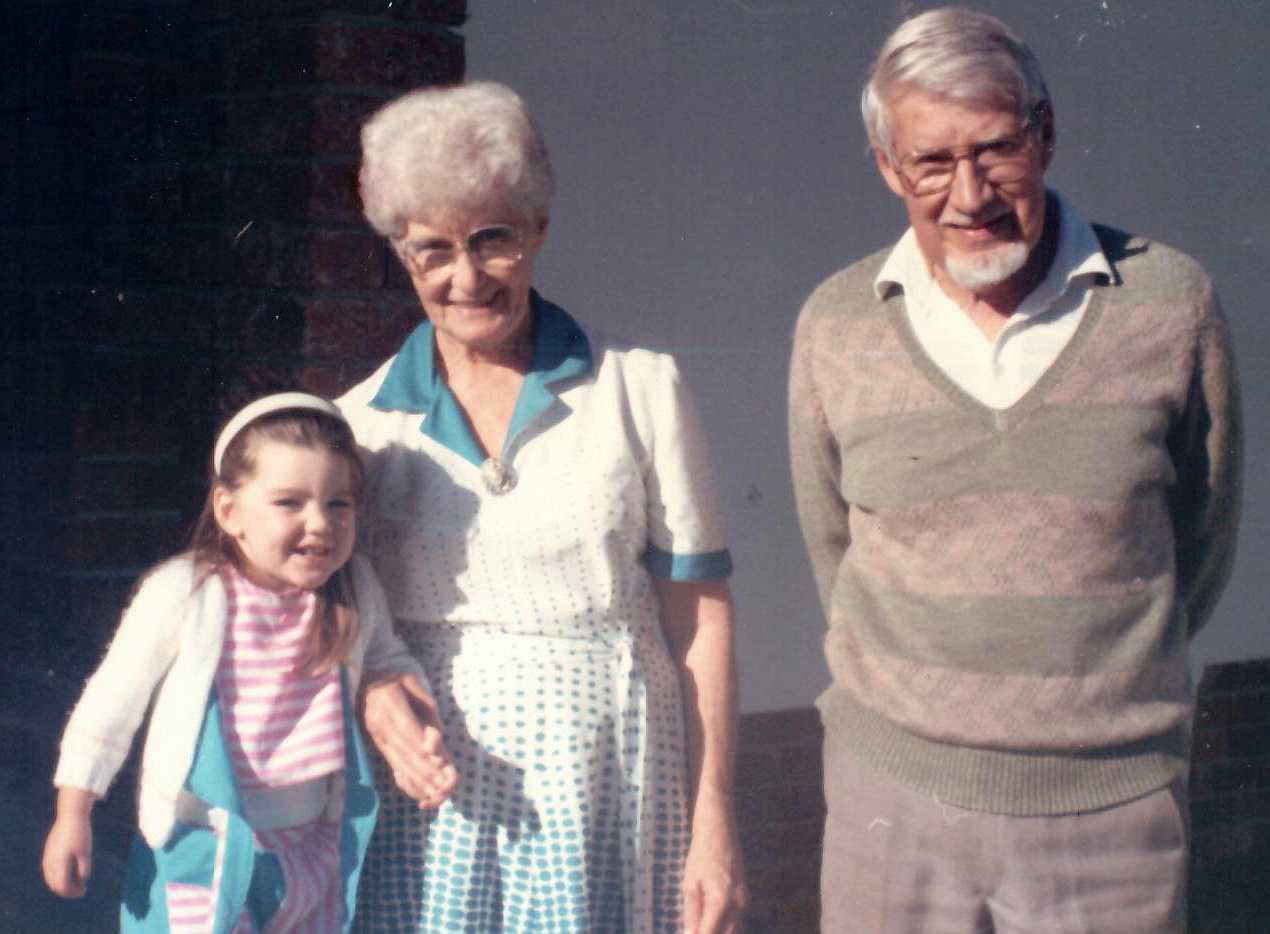 And so the circle of life turns.
Corona stats – South Africa – country-wide…we have dropped to 6th in the world. Peru overtook us.
Friday 24th July – 13944 new cases (maximum we had in a day)– 250 deaths (245 771 recoveries/169 882 active) It's now three weeks since we had the day with the highest number of new cases.
Sat 22nd August – 3707 new cases – 144 deaths (50412 recoveries/89931 active)
Sun 23rd August – 2728 new cases – 72 deaths (506470 recoveries/90244 active)
Mon 24th August –  1677 new cases– 100 deaths (516414 recoveries/ 81717 active)
Tues 25th August – new recent low 1567 – 149 deaths (520381 recoveries/ 79328 active)
Wed 26th August – 2684 new cases – 194 deaths (525242 recoveries/ 76957 active)
Thur 27 August – 2585 new cases – 126 deaths (531338 recoveries/73 320 active)
Fri 28 August – 1846 new cases -115 deaths (533935 recoveries/72454 active)
Total cases: 620132  Total deaths: 13743
Proverbs 11:30
The fruit of the righteous is a tree of life, and the one who is wise saves lives.
The best is yet to come.
Keep the smile going.
God bless you.
In His Grip,
Helga xx 🙂
Braces:
1 year 290 days