10-34
Teatime at our ladies meeting & Jo arrives with these amazing low carb muffins. ..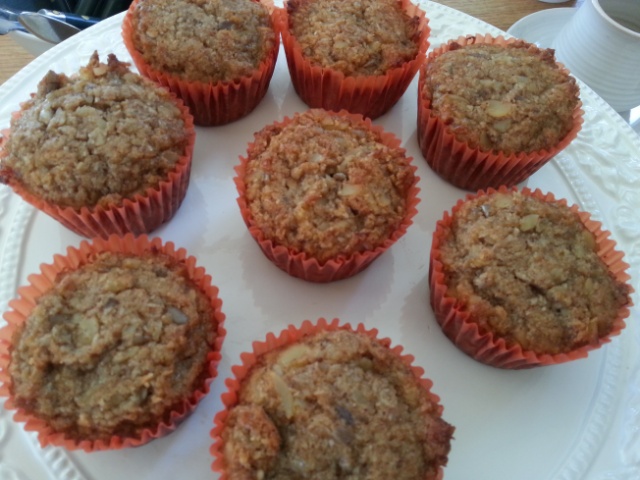 Here's what you do: mix 100g ground almonds, 1/2 cup crushed/ ground sunflower seeds, 1 cup fine dessicated coconut,  1 teaspoon of cinnamon & 2 teaspoons baking powder.
Then blend 2 large eggs, 100ml coconut oil, 1 grated apple & 1 mashed banana &1 tablespoon honey. Mix all wet ingredients together & add the dry. Feel free to experiment with adding crushed nuts. Bake at 180C for 25 mins. Lovely! It makes about 12, so you only get just over 1 ml of honey each and 1/12 of a banana and 1/12 apple, which is pretty low sugar!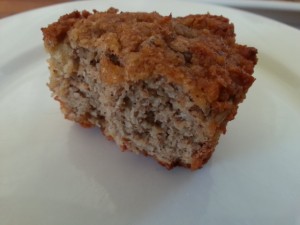 I had mine with double Greek yoghurt & slivered almonds….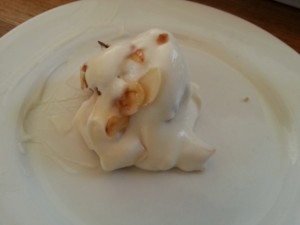 Yum! Great treat for the weekend! Thanks Jo!
The Winter is Past! My journey through the Bible this year has bought me to the romantic poetry of Song of Songs. It's an appropriate time of the year to be reading this book. Chap 2:11-12
"See! The winter is past; the rains are over and gone. Flowers appear on the earth; the season of singing has come, the cooing of doves is heard in our land."
In Cape Town, we are enjoying fine spring weather after weeks of heavy rain, so for us, these verses are so appropriate. And like nature's seasons, each of us have personal seasons. Like cold winters give way to warm summers, so times of adversity give way to seasons of great pleasure & enjoyment. No matter what you have gone through or are facing at the moment, you will be happy again. We have a hope founded, not on sinking sand, or an uncertain future. Our hope is on the Rock of Jesus Christ & for that reason we can say with certainty, 'the best is yet to come!'
So go into today with God's peace in your heart, knowing you are in His Grip!
God bless you enormously!
Helga xx 🙂