Sunday
Today was the day…
I tried to catch a train. I have thought about and talked about this so often. The idea of catching a train from Sunny Cove station to Simon's Town has been in my head for many months. Then one day, guests tried it and it worked. They got to Simon's Town and back. It is possible. Today rain was forecast for most of the day, but it didn't come. Seeing it pretty clear, I decided to walk to Harbour Bay & back. Mike chose to stay home.
Off I went with umbrella in hand. I soon shed my jacket – being warm enough to walk in a t-shirt. Around the Glencairn lookout area a little light rain began to fall which continued until I crossed the river. It soon stopped – my umbrella had served its purpose and was not needed again. I got to Harbour Bay and went to the Blue Kiwi – I had in mind to have one of their super food smoothies, which went down a treat.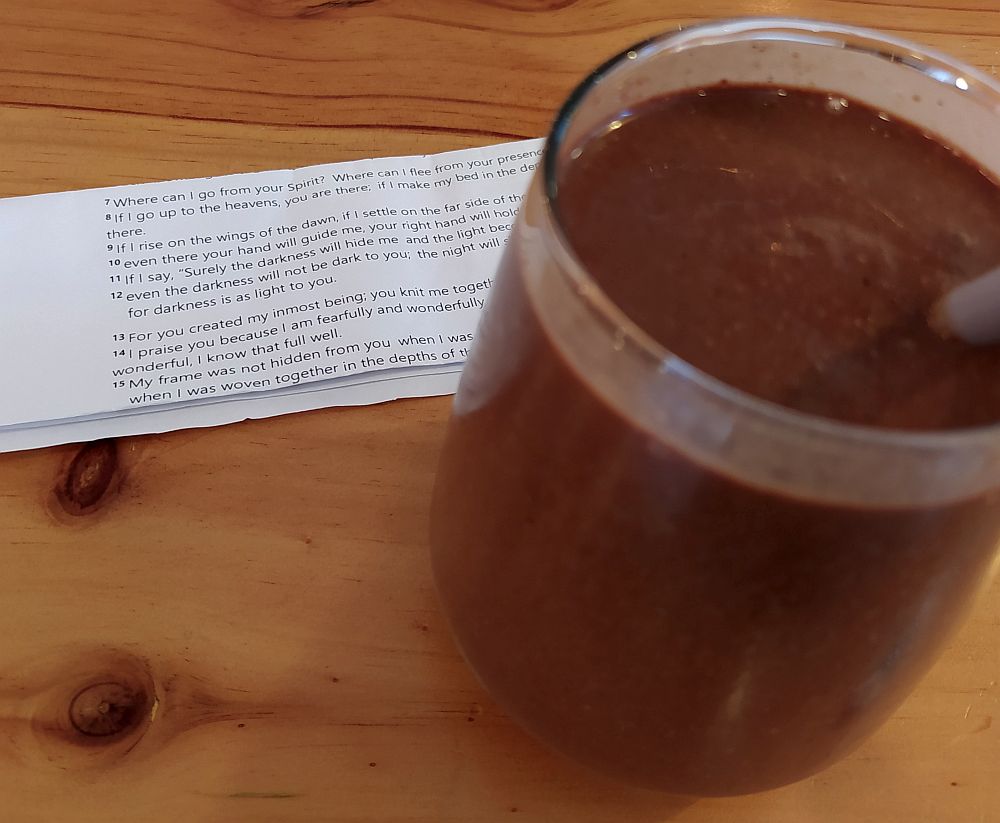 It was after that the real fun began. I decided to walk on towards Simon's Town. After all, if I couldn't make it back, Mike was just a phone call away. Off I went, wondering how far I would walk.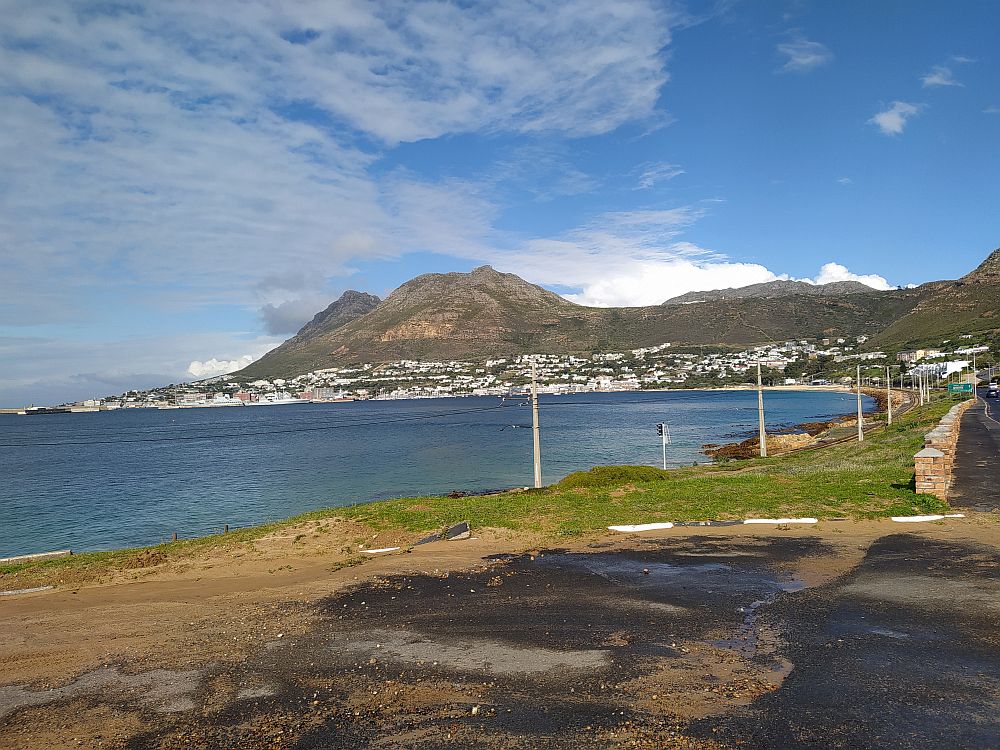 As I approached Simon's Town station, I spotted a train! Ah! That must be the 2pm train. I'll catch it back. Hastening onward, I made for the station, planning to get there by 1:45pm.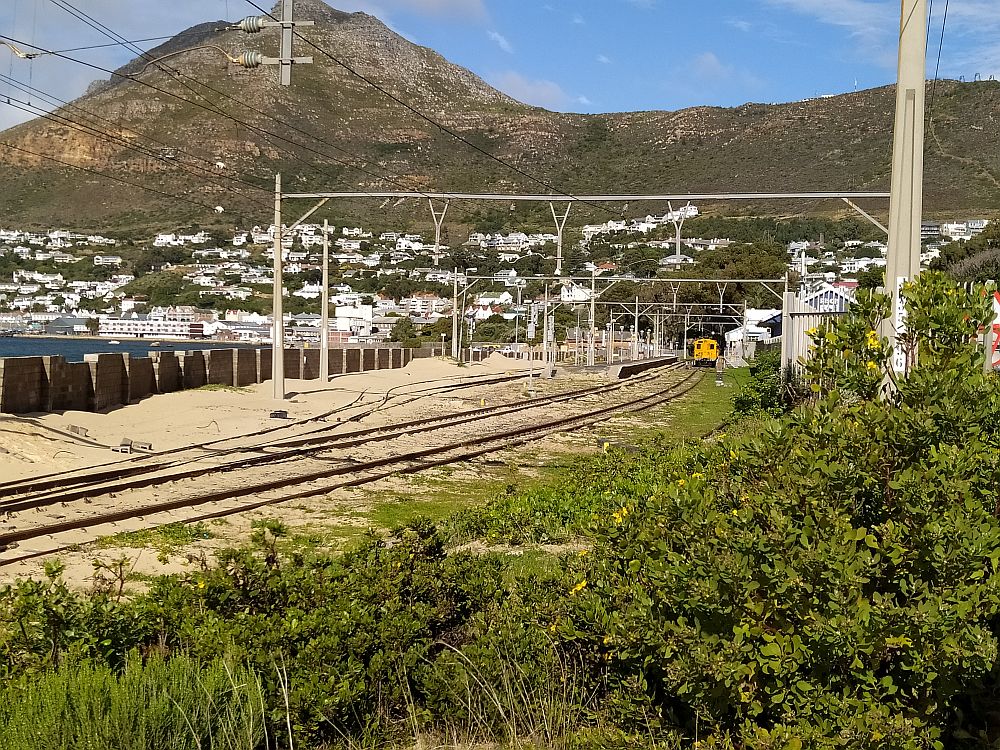 As soon as I arrived, it didn't look promising.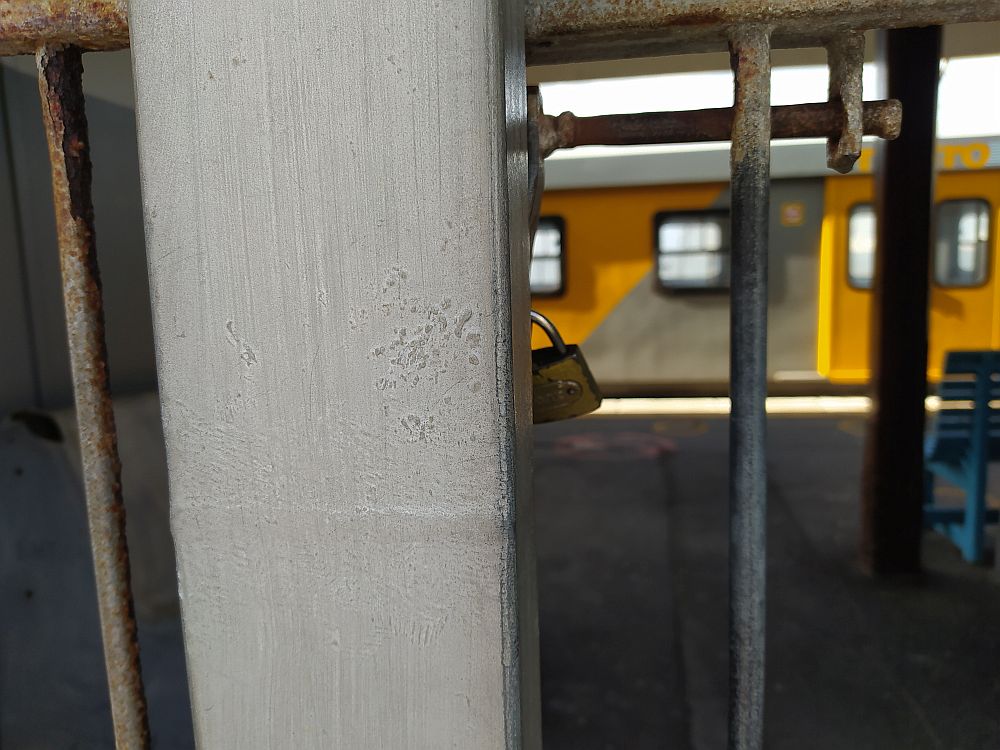 The entrance…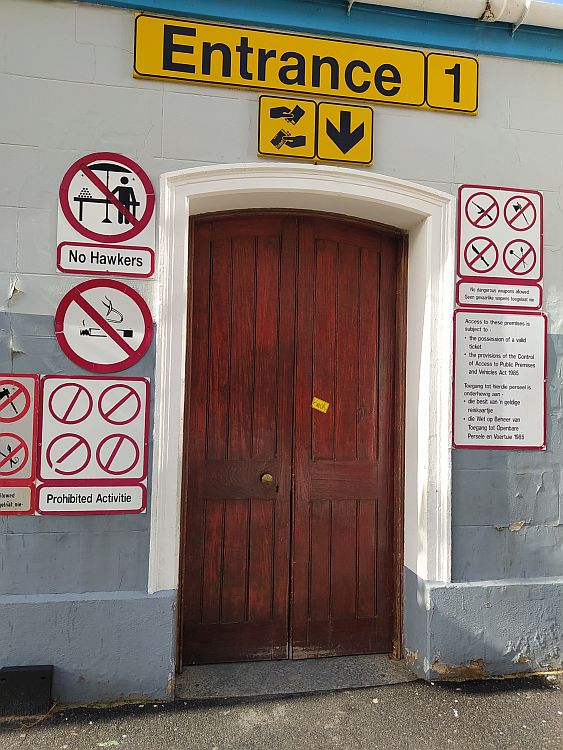 The door was locked.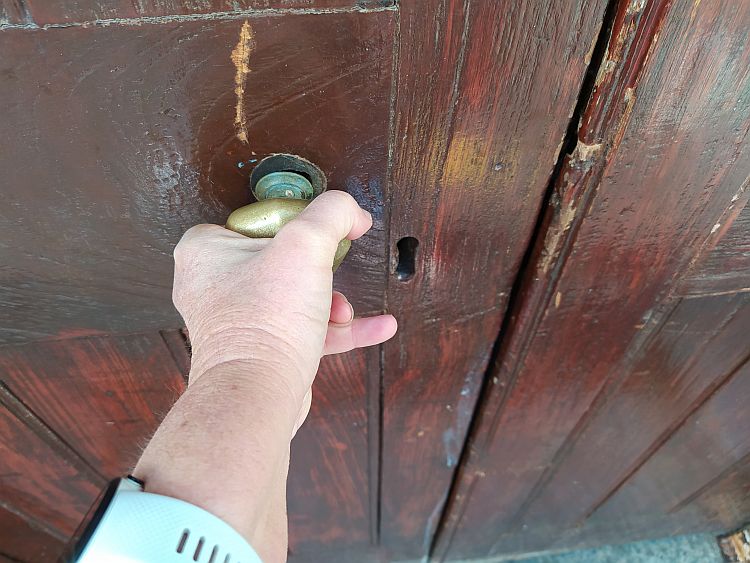 There would be no train trip today.

I started back towards Fish Hoek when my phone rang. Mike checking up on me. He said he'd meet me at Town Square in Simon's Town, so I happily turned around and continued towards Simon's Town. I love it. This is looking over the wall at Admiralty House.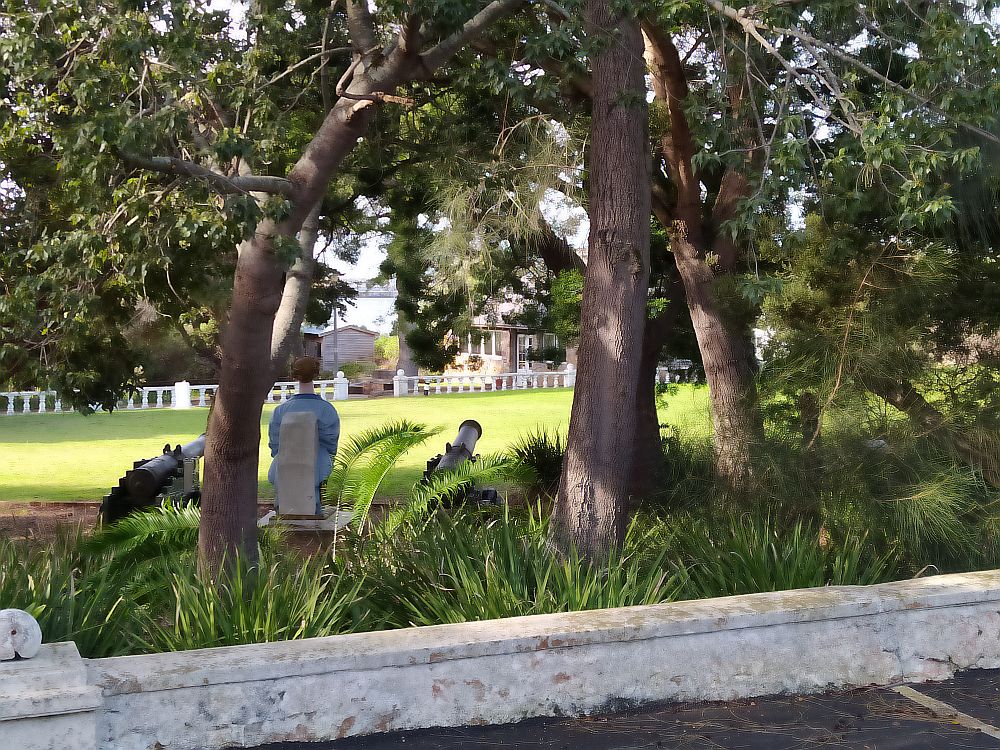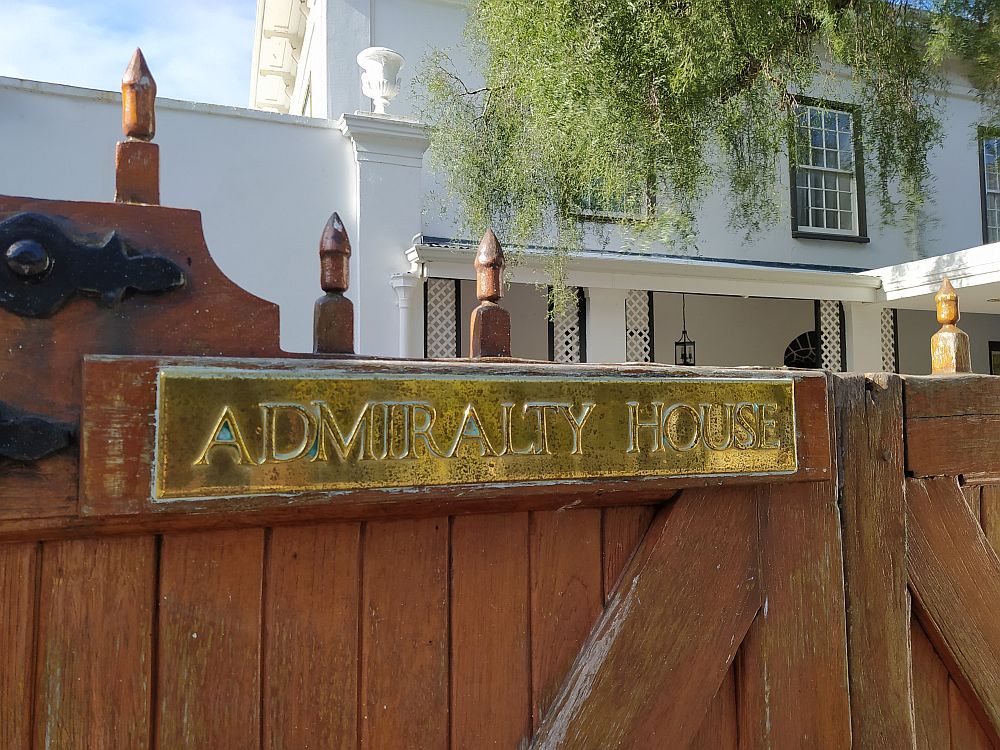 Simon's Town…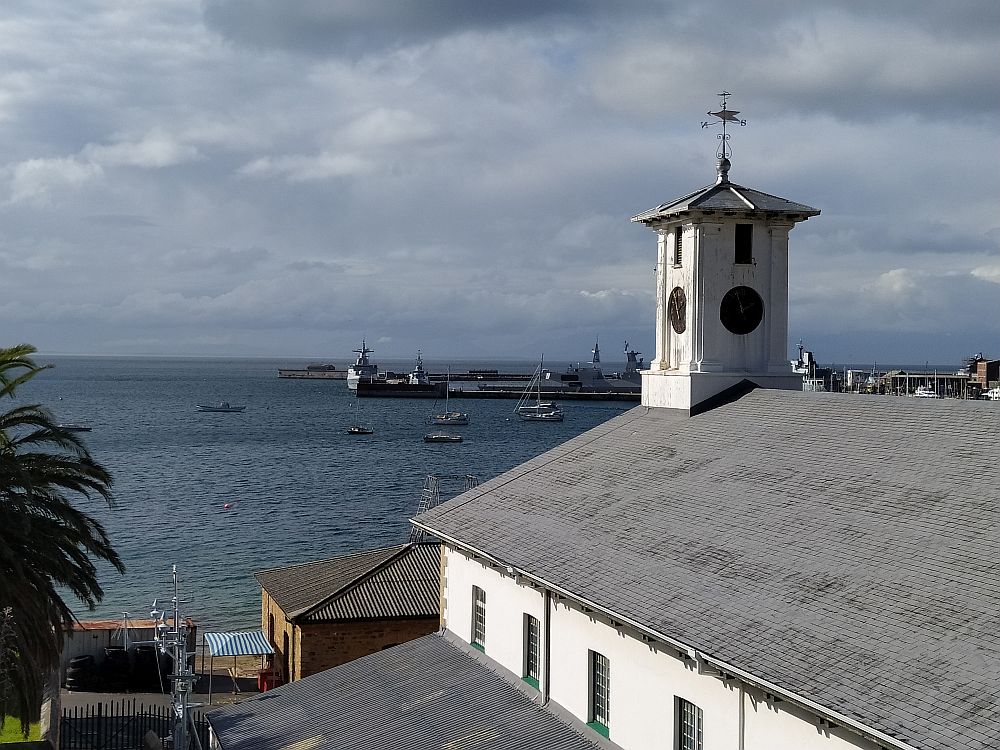 I arrived at Town Square at the same time as Mike and hopped into the car. Then we drove through Simon's Town and all the way round past Cape Point to Scarborough, where we stopped to admire the massive rolling waves.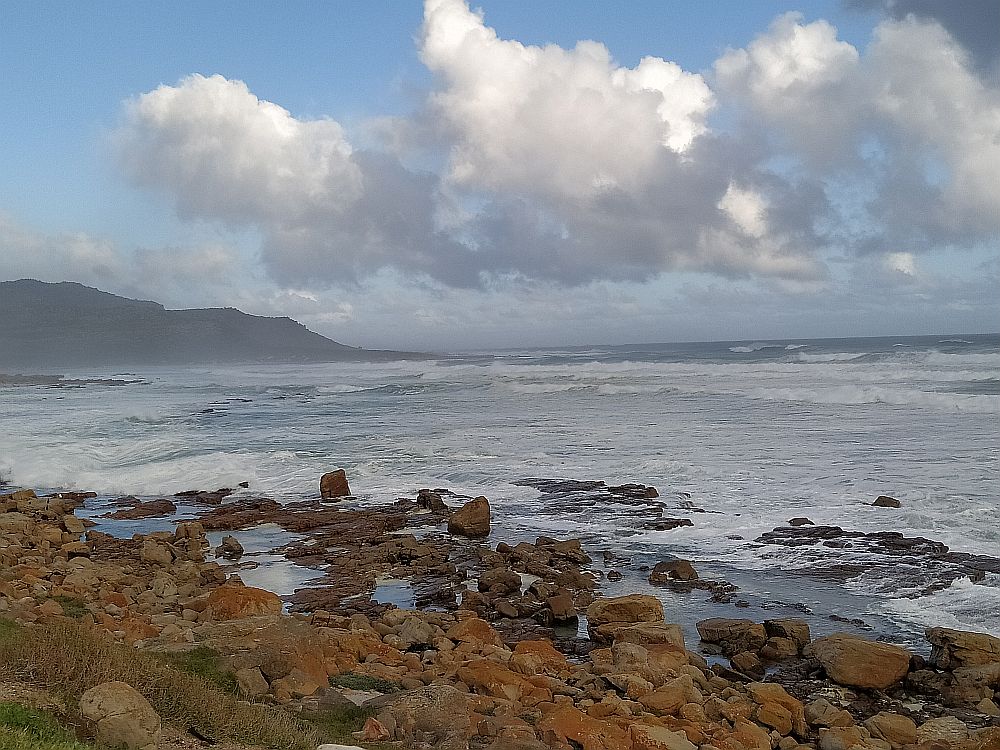 We came home and Mike has made spaghetti bolognaise for dinner. I went down to the Little Lookout where David staying. I drew a massive 3 on his blackboard. Three more sleeps before his big adventure begins.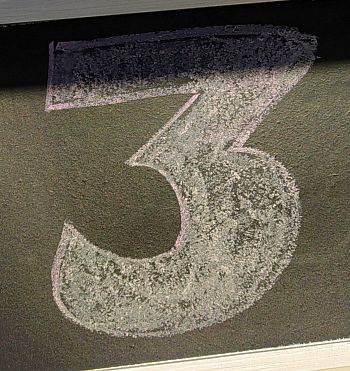 I must be ready to change it to 2 tomorrow! I'm committed now!
And that has been the day. An early blog as Mike has got a movie lined up for us.
Matthew 18:20
Where two or three are gathered together in My name, I am there in the midst of them.
The best is yet to come – we are only passing through.
Keep the smile going.
God bless you.
In His Grip,
Helga xx 🙂