I don't know when our house was built but it probably was around 1971.  We have lived here since 1989 and the electrics are the originals. Ancient trip switches that won't trip a thing.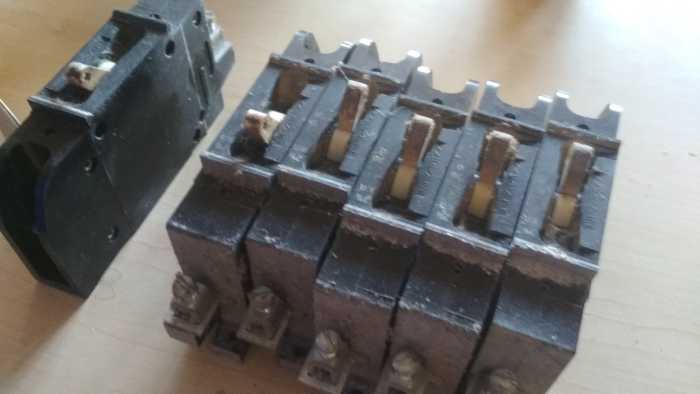 Yip, those are the originals. I don't know if Mike ever lay awake worrying about the state of our electricity board, but I certainly didn't. You know how sometimes you hear of a house that burns down due to an 'electrical fault?'  We had electrics that could be considered so faulty that a fire was not impossible. We are grateful that nothing has ever happened. And now the electrics have been redone and the board is new and shiny. Next step is on Friday when the solar panel people come to do a site inspection. We are hoping to use the sun to reduce our electricity bill.
Today has been a topsy-turvy but in the end, an enjoyable day. The electricity was turned off while the electrician worked. I did some work before they arrived and then used my cell phone to answer email for the bulk of the day. Riana had a medical check up so I took her to that and as it's her birthday on 21st (and I won't be here for it),  we did some birthday shopping and had cake to celebrate a clear medical result and her birthday!
On getting home, the power was back on and all was fixed. I got stuck into work and caught up. The north wind is blowing and I'm now in bed with my laptop. Last night Truffles badgered me and badgered me and badgered me to let her sleep on my bed/in my bed/on my lap/anywhere close to me. I just knew I wouldn't sleep well with her so eventually I put her on top of the cupboard and she immediately shot into Mike's duffel bag and slept the night there. This evening, she has caught the hint and not even tried to sleep on the bed. She jumped up on the cupboard on her own and is asleep in the bag. It's warm there too.
Sorry to disturb….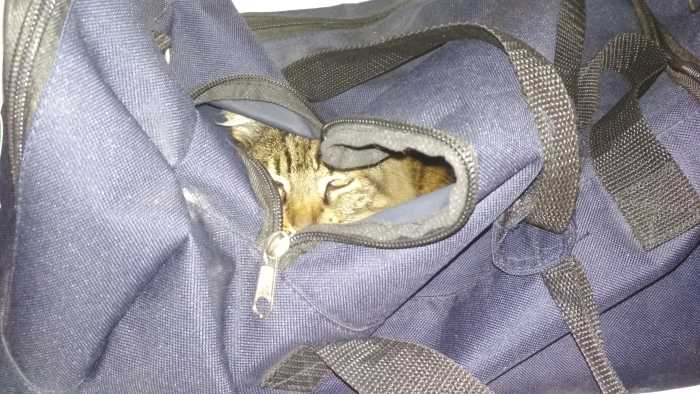 As I count down to the 40th anniversary of my journey as a follower of Jesus, another of my answers to prayer was what to do after I left school. One of the Bible verses I lived by was Proverbs 16:3 – commit your work to the Lord and your plans will be established. I committed all my work to the Lord. Each exam, each plan "Lord I'm committing this to you that my plans will be established," and I would outline my plans.  I had in mind to study nursing after completing my education in Zimbabwe. I decided this in 1981, the year I wrote my O levels. I decided to try to do this in South Africa, so early in 1981, I wrote three letters of application to three hospitals in South Africa… Johannesburg General Hospital, Greys in Pietermaritzburg and Somerset Hospital in Cape Town. I selected Somerset and not Groote Schuur because good friends had just moved to Somerset West. I guessed (erroneously) that Somerset Hospital must be near them. They were the only people I knew in Cape Town.
These were of course, snail mails…no email in 1981! When I wrote, I had one specific question in mind: would they accept me for the registered nurse's course if I only had O level? I was hoping (very much) to leave school at the end of 1981 and if I could get into the registered nurse's course on O Level I would. Greys wrote back and said "no". Jo'burg Gen wrote back and said "no". Somerset Hospital in Cape Town wrote back and said "no, but here is an application form. Fill it in and send it back to us". So I did. They wrote back saying I must complete M Level and I could start my training in January 1983 –  and that was how I came to study nursing at Somerset Hospital in Cape Town. Little did I know that the Lord was directing my path in ways I would never in my wildest dream imagine.
Proverbs 30:5
Every word of God proves true; He is a shield to those who take refuge in Him.
Amen!
Today is my son-in-law's birthday. He is a blessing to our family – a loving and caring husband to Stacey and a wonderful Dad to Elsie. Happy Birthday Adrian.

These are the days!
Keep the smile going.
God bless you.
In His Grip,
Helga xx 🙂
Gym:
I walked up Harrington Rd and did a 4.5km loop home again. Harrington doesn't look much in the picture, but this hill is not for the faint-hearted.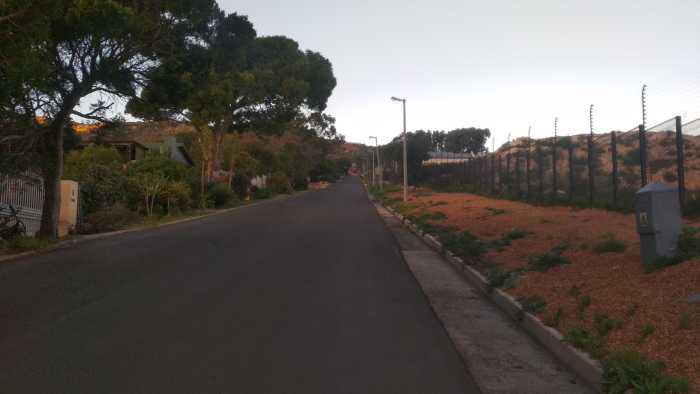 I've done about 11000 steps today. (My watch reset itself) I think the walk was about 8000 and I've done another 2900 since the reset!
Braces:
Day 210