This is a real tasty winter's treat. Adapted from a traditional flour & sugar-filled recipe, I changed it to make it Banting friendly.
Ingredients: 
4 tablespoons of almond flour (you can grind your own almonds) – (+/- R10) – you can try it with less expensive coconut flour, but the consistency may be a little crumbly. Worth a shot though.
2 tablespoons of xylitol (you may need to experiment with this to get your own sweetness level) – (+/- R3)
2 flat tablespoons cocoa – (+/- R2)
1 egg -(+/- R2)
3 tablespoons milk -(+/- 50c)
3 tablespoons oil -(+/- R3)
Method:
 Add almond flour, xylitol and cocoa to a large mug and mix.
Break in the egg and whisk.
Add oil and milk and mix well.
Microwave for 3 minutes on maximum power (1000watt).
Wait until it stops rising and sets in the mug.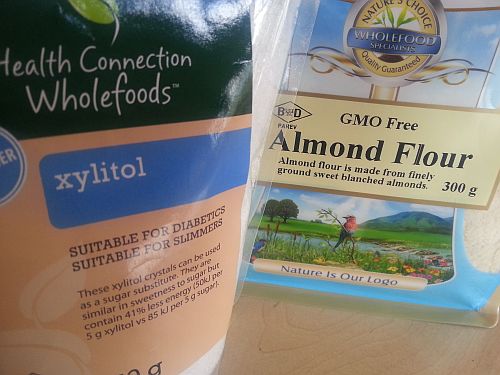 Dry ingredients in the mug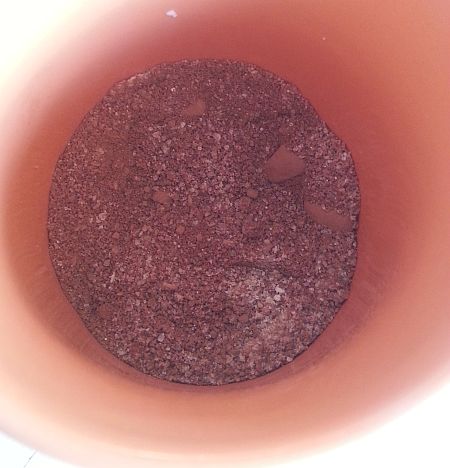 After that it was time for the wet ingredients….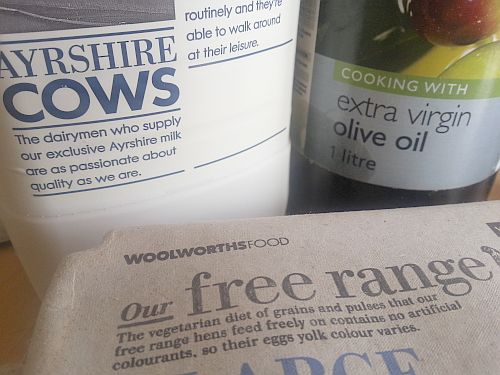 I broke an egg into the mug and mixed away…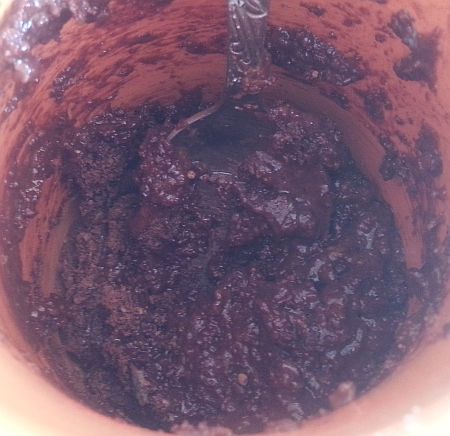 With milk, egg and oil, it's quite wet…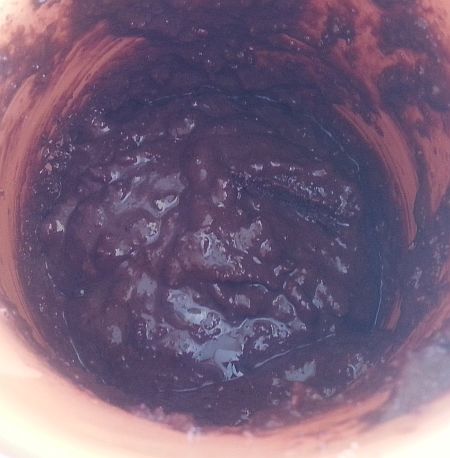 Once it was well mixed, into the microwave it went for 3 minutes. It rose to about half way up the big mug, so it's perfectly do-able in a smaller mug…it won't overflow…and magically, it came out looking like this…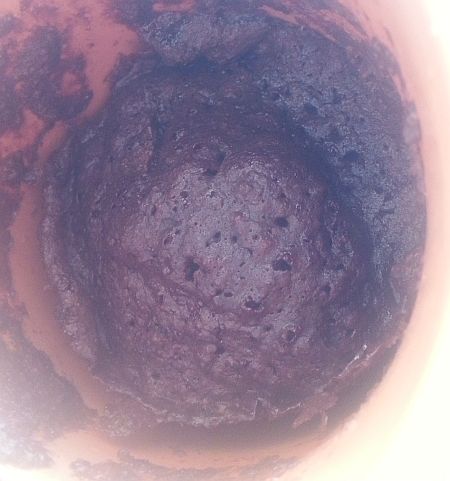 I slipped a knife around it and emptied it into a bowl, zooted it up with a strawberry and some cream and had it for lunch!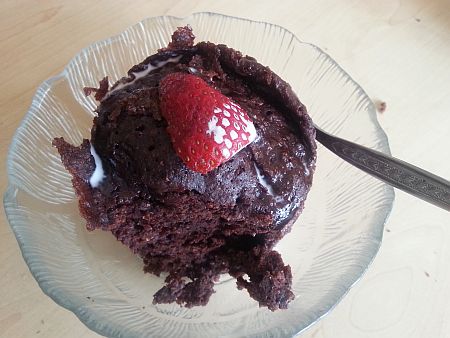 For the future: it is VERY filling and quite rich. You can easily split it in half and make one between two. It was incredibly easy and worth having the expensive ingredients around to make it. Be on the lookout for less expensive almond flour. The shop I bought at was the closest and very 'dear'!
I enjoyed it with coffee (in the same mug the cake had come out of…why wash up 2?!)
Ecclesiastes 2:24
"There is nothing better for a person than that he should eat and drink and find enjoyment in his toil. This also, I saw, is from the hand of God.."
Enjoy life.
Keep the smile going!
God bless you!
In His Grip,
Helga xx 🙂