Thursday – 2 days til Christmas
Today was the day…
I wrapped up work, put my auto response on and checked out! I'm only back on Monday 3rd January. That sounds great!
We worked hard today. I completed the cottage clean – to do it alone takes me 2.5 hours. Mike cleaned the braai and front terrace, leaving it spotless. There is a big sense of satisfaction getting the guesthouse ship-shape. The only thing that happens is a look of horror on my face when I come from spiffing up the cottage and walk into my own house and see all the dirt, especially the bathrooms. I'll get some more housework done after this early blog. I added some Christmas touches for the Christmas guests.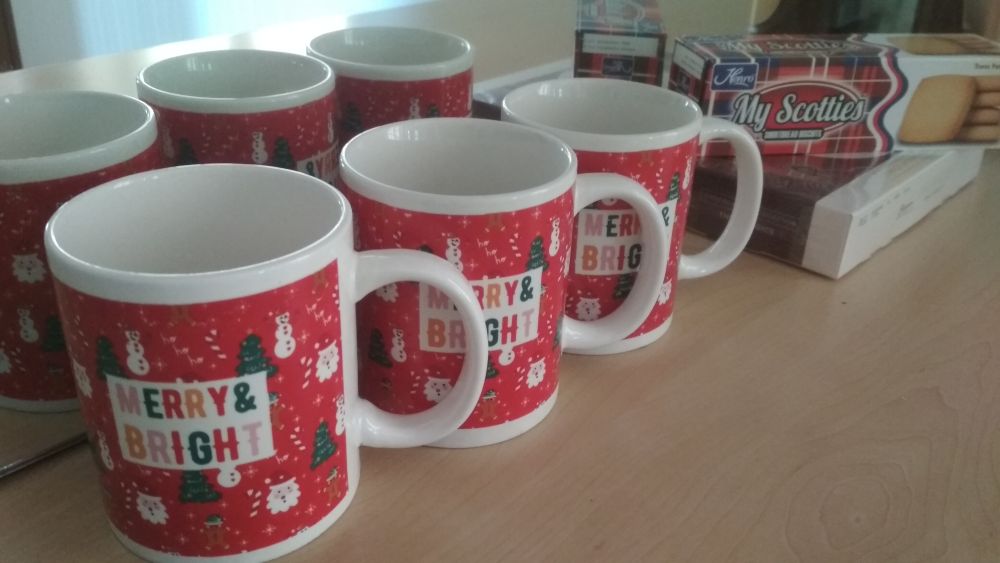 The guests who checked out today left the place really tidy and organised, but there were 5 of them, so there were 5 sets of linen and about 10 towels. We got that all washed and the last of it is drying. Julian and Gerrie bought up one of the beds from the cottage – it's no longer going to be needed there. It's gone into Mike's study. We will have a full house this weekend. Mike cleaned our bedroom windows. The wind makes them blurry. He's got it down to an efficient 5 ten minute exercise.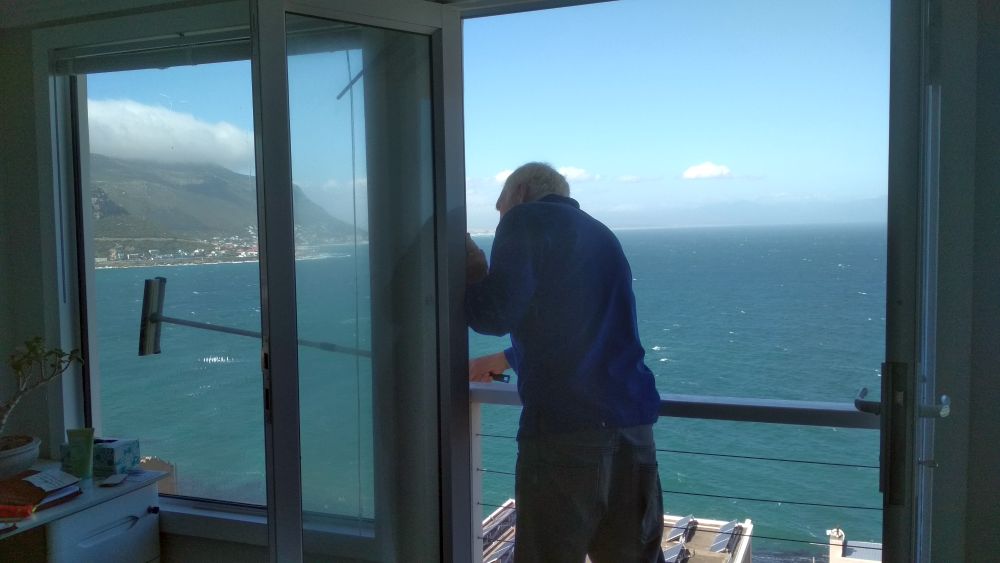 It's been windy today. I was hoping the south-easter would have blown itself out by Christmas Day, but it seems it will still be a bit breezy come Saturday. Sunday will be still and calm – that's the forecast at the moment, so perhaps the Boxing day leftovers will be enjoyed on the balcony.
We'll see.
Mike has headed off, bravely, to the Mall, so while he's out, I'll go do some cleaning.
Psalm 84:11
For the Lord God is a sun and shield; the Lord will give grace and glory; no good thing will He withhold from those who walk uprightly.
The best is yet to come – we are only passing through.
Keep the smile going.
God bless you.
In His Grip,
Helga xx 🙂