Thursday
Today was the day…
I celebrated 6 months after surgery and one week out of braces. 6 months ago today, this was my first post-op photo…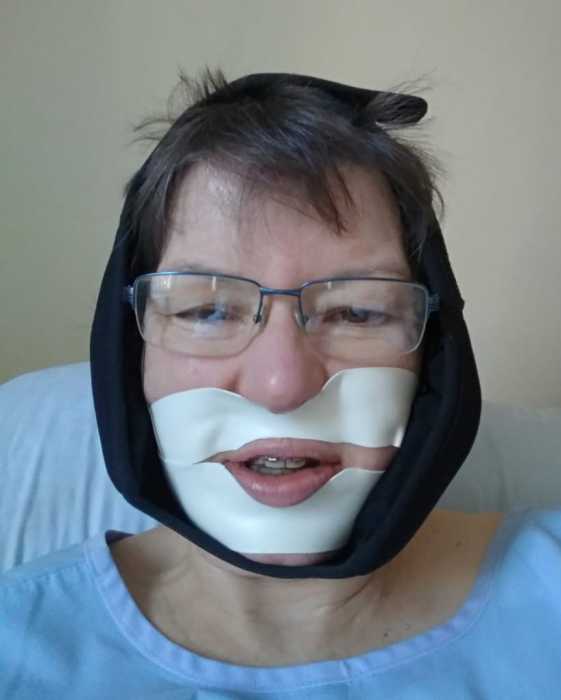 22nd June 2020..nice chipmunk effect…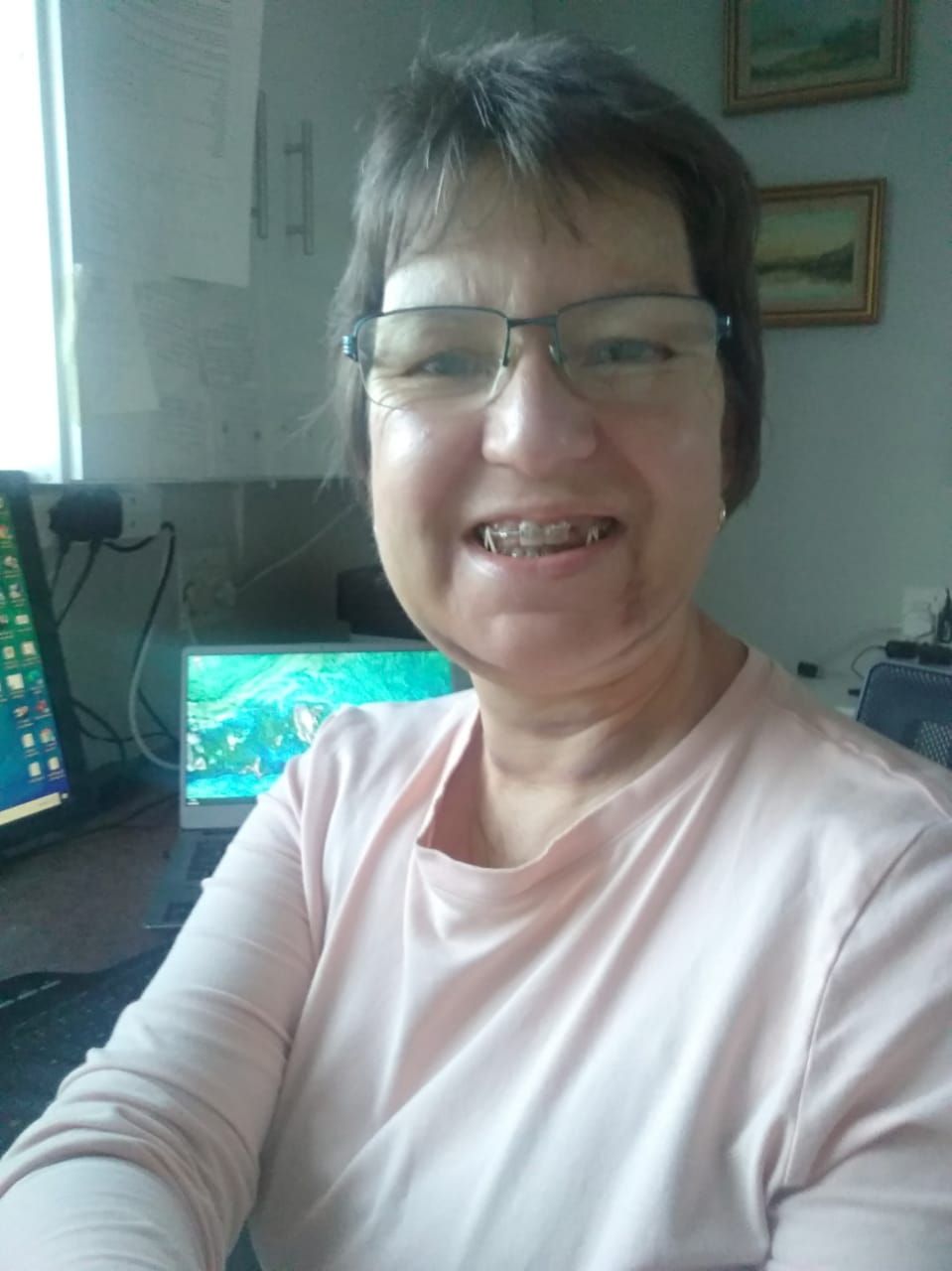 29th June 2020…
This was yesterday…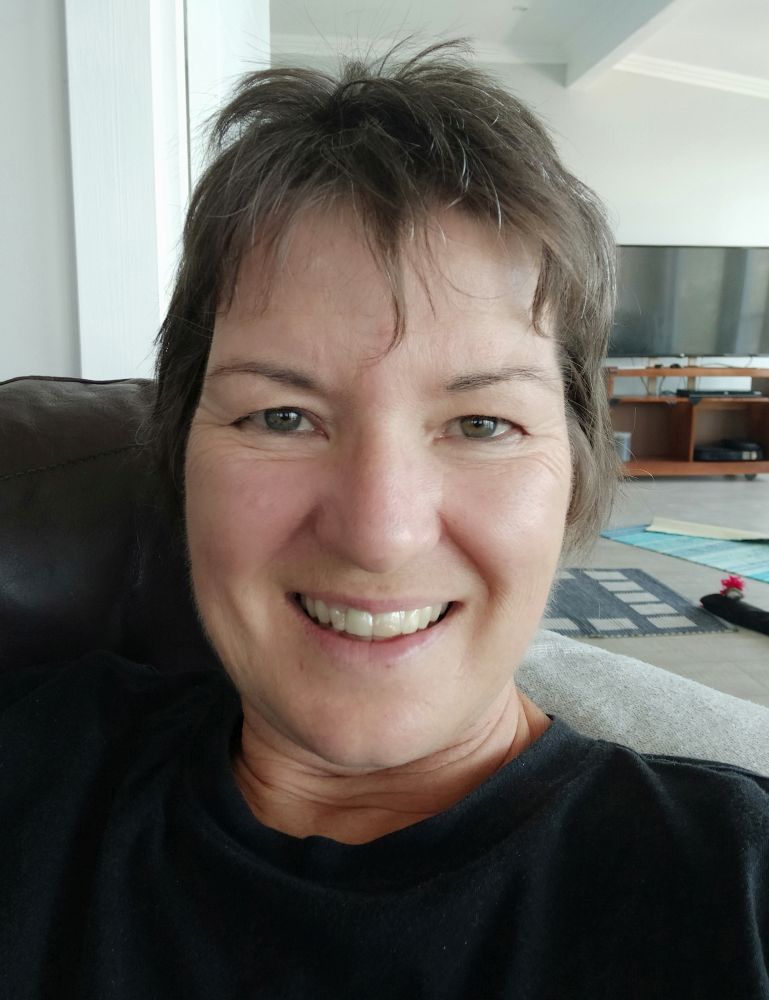 Yay, it's great to feel I look normal for the first time in my life. I was saying to Mike, I haven't done this whole long treatment for anyone but myself. It was a week ago today that my braces came off and I have enjoyed every. single. minute. I can eat anything and flossing is quick-quick. Don't underestimate that little piece of information.  Flossing took ten minutes every day when I had braces. That is an astonishing 126 hours that I spent flossing over the last 2 years and 27 days – that's more than 5 days of my life threading dental floss through brackets. Yes, it's a cinch to floss now. But above all, I love that I now feel I look normal.
What is interesting is that now my braces are off, there is an increase in the sensation of post-surgical numbness inside my left cheek and below my bottom teeth. The brackets disguised it so now it's more noticeable.  It's not painful or worrisome. I just notice it, that's all. It has been 6 months, so I can imagine it may take a bit more time to heal. It can take as long as it likes. I'm over surgery and the braces are off.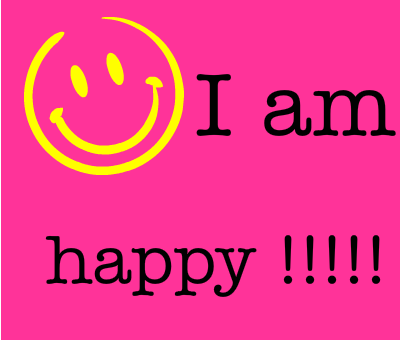 Today I worked in the morning, and then walked into Fish Hoek to do some shopping. I went along the cat walk…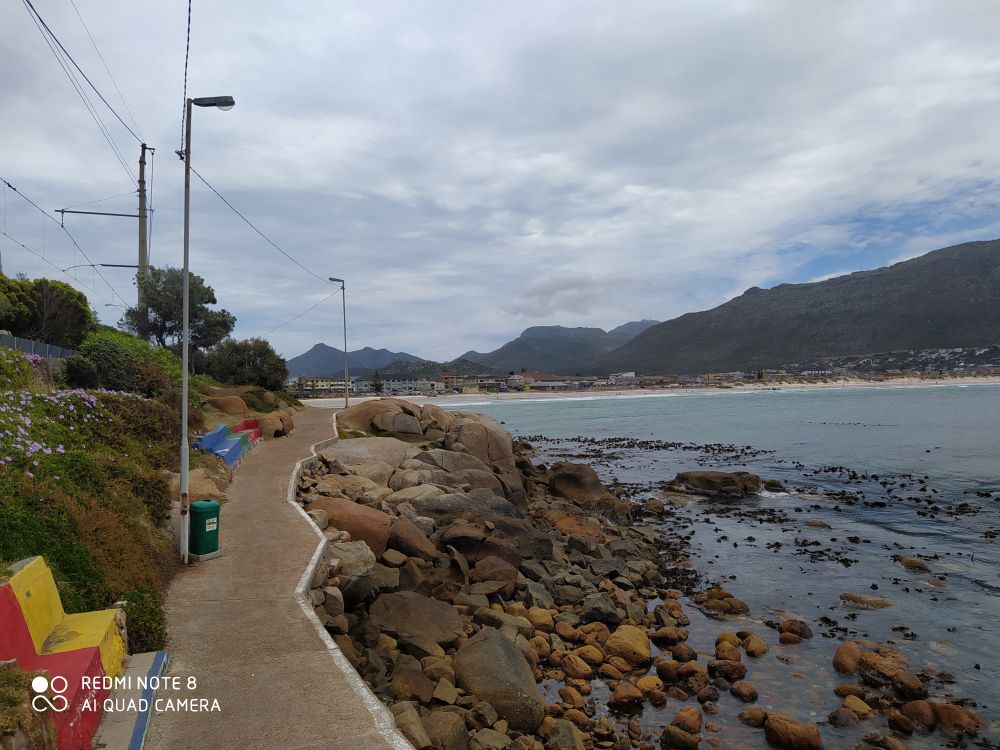 There was a yacht anchored off Fish Hoek Beach.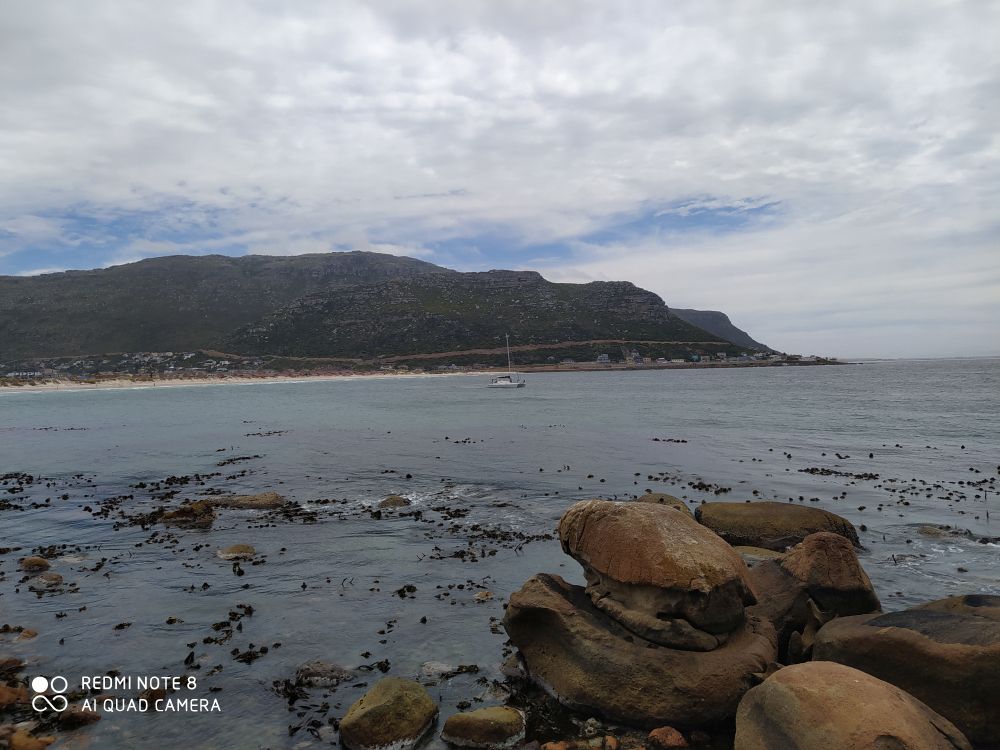 A catamaran on closer inspection…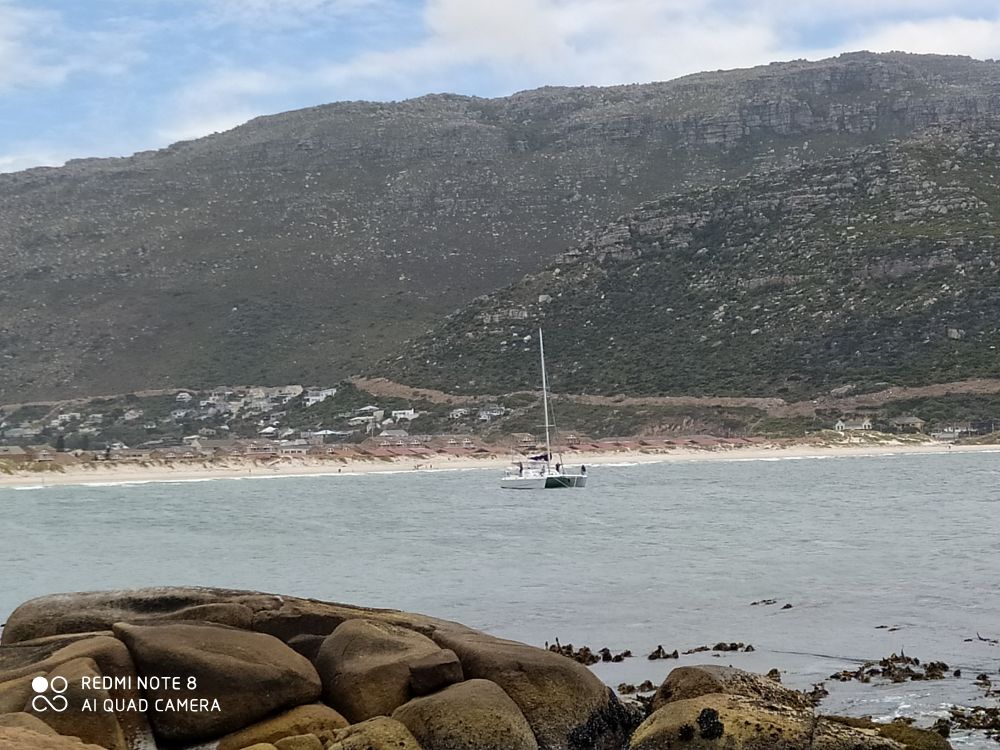 I laboured back home with a rucksack full of shopping. In the afternoon, I drove to the Mall for more shopping and now Christmas shopping is mostly done. Tomorrow, Mike needs me to go to Rubicon to pick up the final solar equipment. On the way home, I'll pick up a couple of last things and then I should be done.
The wind has picked up and Mike and I enjoyed sitting on the balcony watching sea gulls navigating the wind. The best is when they fly right past us. We have front row seats to the flying life of great white seagulls. They are so majestic.
Mike and I will watch another episode of The Crown now.
Corona numbers on the increase. 🙁
Covid numbers in the Western Cape – 2334 new cases over the last 24 hours.
Covid 19 stats – South Africa –
Friday 24th July – 13944 new cases (maximum we had in a day)– 250 deaths
Wed 9 Dec – 6,709 new cases – 142 deaths (754,658 recoveries/ 51,366 active)
Thur 10 Dec – 8166 new cases – 173 deaths (756,671 recoveries/57,346 active)
Fri 11 Dec – 8319 new cases –  205 deaths (758,373 recoveries/ 63,758 active)
Sat 12 Dec – 7882 new cases – 154 deaths (760,118 recoveries/69,741 active)
Sun 13 Dec – 7999 new cases – 170 deaths (761,011 recoveries/ 76,677 active)
Mon 14 Dec – 5163 new cases – 175 deaths (762,746 recoveries/79,930 active)
Tue 15 Dec – 7552 new cases – 210 deaths (764,977 recoveries/ 85,041 active)
Wed 16 Dec – 10008 new cases – 166 deaths (774,585 recoveries/85,275 active)
Total cases: 883,687  Total deaths: 23,827
Jeremiah 31:3
The Lord appeared, saying, "I have loved you with an everlasting love; I have drawn you with unfailing kindness."
The best is yet to come.
Keep the smile going.
God bless you.
In His Grip,
Helga xx 🙂
Braces: Ha ha. Muscle memory! No braces, nada, never again!