3-05pm
For those of you following a Banting lifestyle, it just got a whole lot easier eating some of the 'missed' things in life, like pizzas and wraps. Say hello to Cape Town's Cauliqueen. Her name is Bronwyn and she has the potential to be the "Ina Paarman" of Banting products. She has started small…first in her kitchen, now in her fully kitted out garage. You order through the blog www.cauliqueen.co.za! I popped in today to take a peak….80kg of cauliflower is processed a day…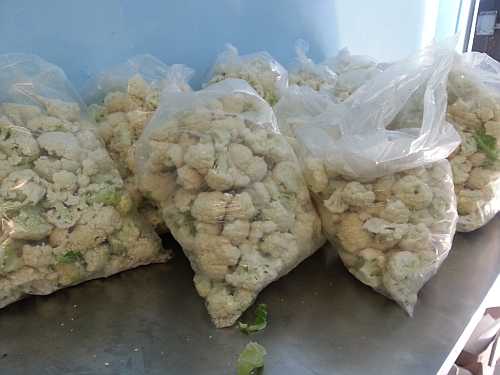 It gets steamed….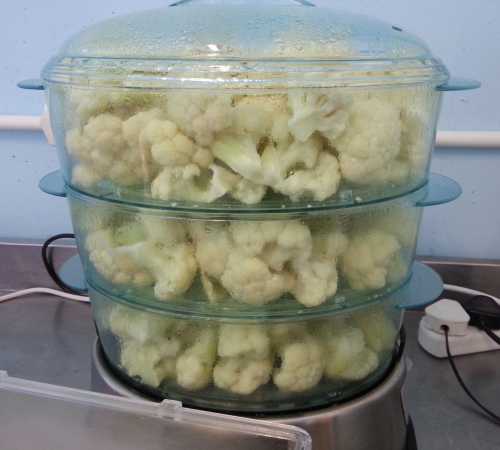 And then put through a food process…and other ingredients are added…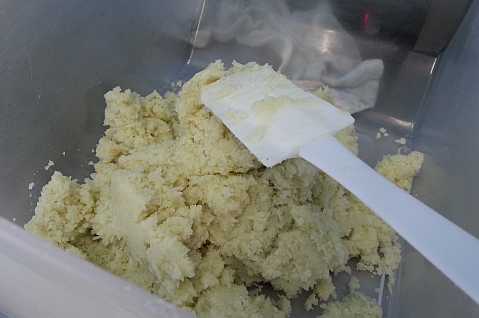 The finished product is packaged and labelled…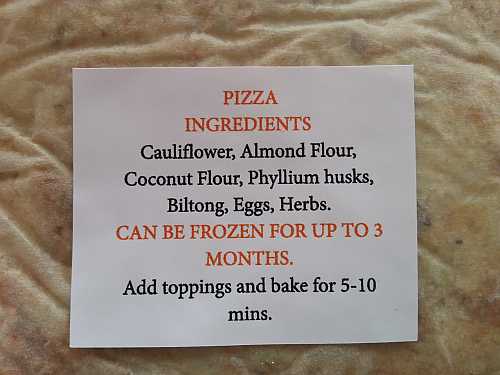 It makes life so much easier. Here are their contact details and what they make…
And here is the Cauliqueen herself with her husband…
Excellent!
What a find.
Talking of which, another great Cape Town find is Common Ground Coffee Shop in Rondebosch. Riana and I stopped by on our way to her radiation visit. The view is nothing less than spectacular….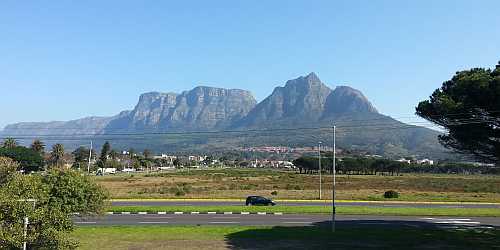 Blessed!
Romans 8:1
"Therefore, there is now no condemnation for those who are in Christ Jesus."
Wow! A dozen words that can make a lifetime of difference. Understand this for a moment:-
You don't need to go through life burdened down with a load of guilt and shame.
We all have baggage…things we did wrong, either intentionally or unintentionally. Some of those things haunt us. The devil loves to use them against us – he wants us to believe the sins of our past are forever! But they're not! When you come to Christ, He takes your sin away and throws it as far as the east is from the west. He forgives you. You are now free! No more guilt. No more shame. Jesus has taken it all away. So, today, as you consider your life – consider it in the light of how Jesus sees you. He sees you forgiven. He sees you loved. He sees you beautiful. He sees the finished product and He loves it! He sees you wrapped in His arms. He wants you to feel His warmth today. He's got you.
You are in His Grip.
God bless you and keep the smile going!
Helga xx

Gratitude Pic….Amazing coffee at Common Ground