2-21pm
I always knew I had married a winner, but today proved it once again! On what is a magnificent day in Cape Town, we got up early and headed off to little Simonstown Country Club to play in our first golf competition. This last week Mike got his handicap which is 23, so that's what he was playing off today.
The one thing about Simonstown Golf Course is that you can see the sea from every tee and every green. That makes it pretty unique. It was lovely and overcast with not too much wind…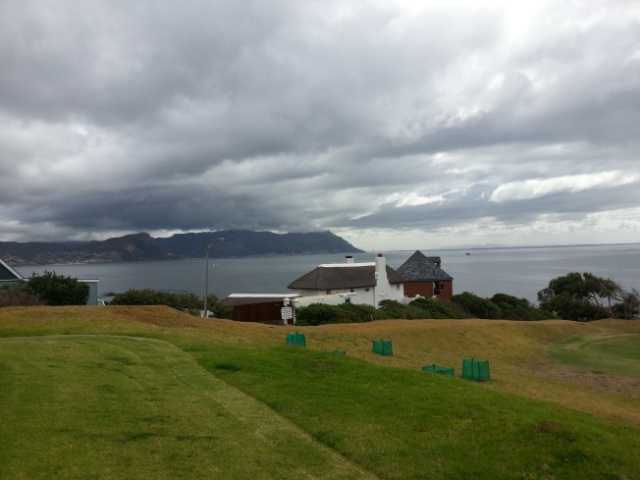 Today we were playing with Dave and his wife Bev and Dan whose wife Alta was walking the course with us…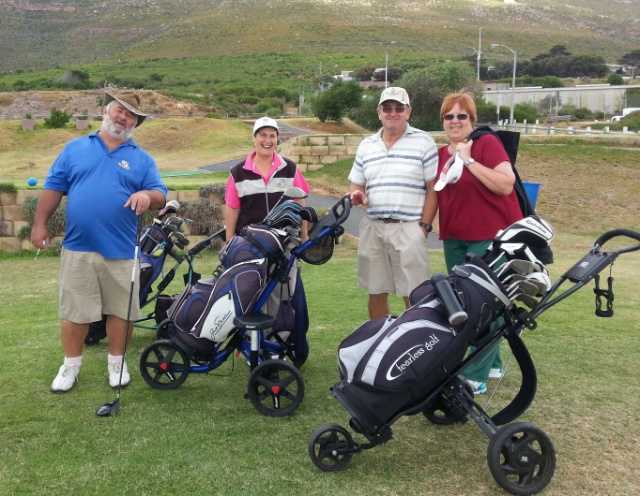 They were all VERY good golfers, far more experienced than us! Mike has been practicing at the driving range and all that hard work is starting to pay off. The first big surprise came on the 5th hole. Mike had hit a good tee shot and then pitched the ball over the green onto a rough embankment. The lie was not great. He said out loud, "and now for a miracle shot!" Using a sand wedge, on the steep embankment, he needed to hit it almost vertically. I was busy admiring the view and thinking of taking another photo, which I decided I would do after he'd hit the shot. The ball fell off the embankment, rolled down a little slope down a second embankment, motored across the green, determinedly hit the flag pole and plopped into the hole! Truly a 'miracle shot!' We couldn't believe our eyes. One of the funnest things about it was that it was witnessed by 4 other people! Wow! A Birdie! This was certainly unknown territory for Mike. The next hole was pretty disastrous to make up for his moment of brilliance! Look! No wind…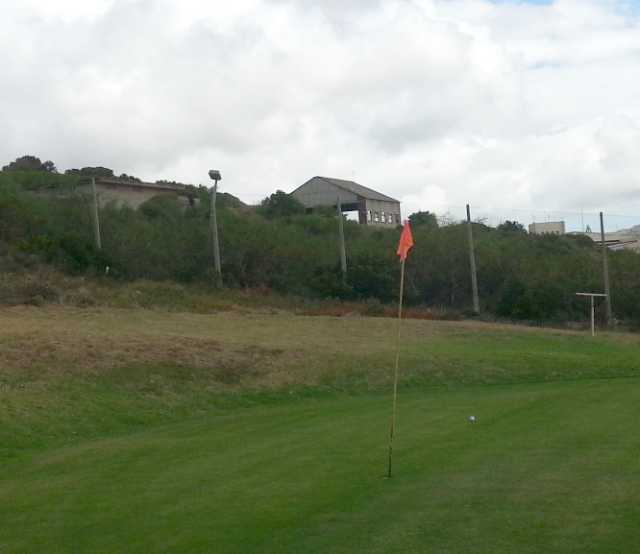 We were in for another surprise.  On the 13th, he hit his tee shot a bit too right and could not see the green from his lie. I ran up the bank, so when he hit is next shot, I could see where it would land.  I could not believe my eyes, when it landed about 1 and a 1/2  metres from the hole! He missed the putt, but got a solid par!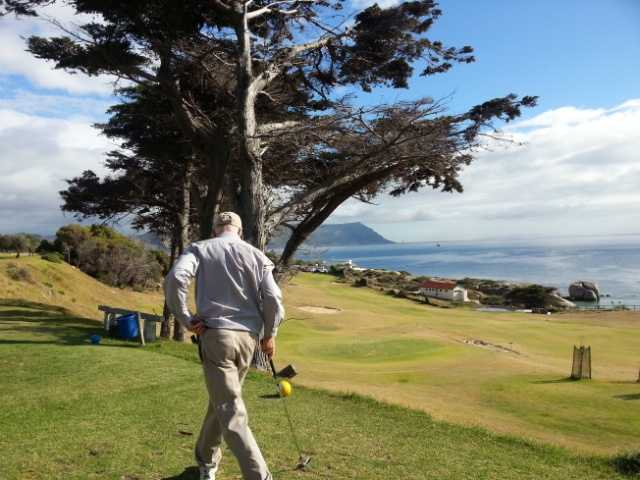 Up to this point, he had not lost his ball, which is what we aim for! I think the shot that surprised me the most was on the final hole of the day. Mike's drive landed behind a tree. I said, 'no experimenting Mike, just chip it out onto the fairway so you can go straight for the green.' But of course he doesn't listen to his caddy. What does she know anyway? He calls for a 6 iron which I dutifully give him.  He went on to play what he describes as a 'low hook!' The ball looked to me as if it was going to go directly across the fairway, but half way, it curved perfectly towards the pin and dropped just short of the green! Now THAT impressed me. That was no fluke! I forgot to take a photo of his score card, but he went round in 78, which was an all time best for him. He got 47 points, which should put him in line for a prize. The main deal is that it was such fun. This is a great 'empty nester' thing to do. I just LOVE it! We get out together, we get exercise (walked more than 8km), fresh air and fun. It's a winner all round!
I love going to Simonstown GC. The people are friendly and hospitable. It's inexpensive and suits our frugal nature! While the facilities  may not be as plush as other golf courses, the easy going atmosphere makes up for it. The course is quirky in that it is only 9 holes and to complete 18, you do the course twice and there are up to three tee markers per tee box…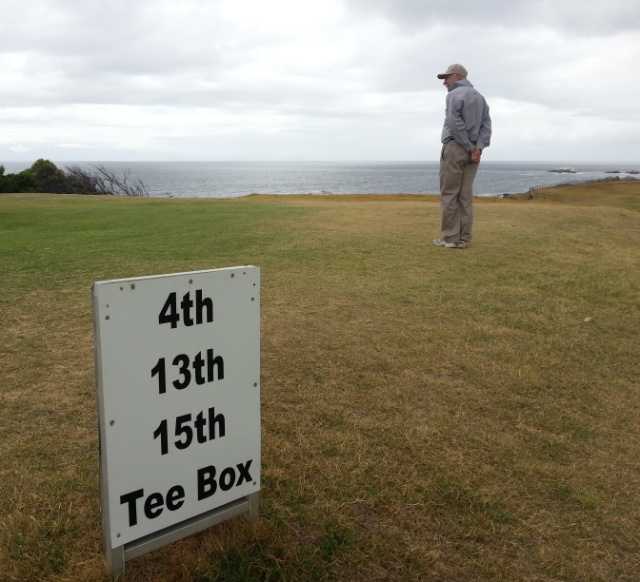 The views are spectacular from wherever your ball lands, adding to the pleasure of the play! Our fellow golfers also had good rounds and we enjoyed refreshments together at the end.
I believe God wants us to enjoy our lives…
Ecclesiastes 5:18
Behold, what I have seen to be good and fitting is to eat and drink and find enjoyment in all the toil with which one toils under the sun the few days of his life that God has given him, for this is his lot.
And that includes golf!
God bless you and have a wonderful weekend.
In His Grip,
Helga xx

Gratitude/Happiness Pic… my beautiful city…view from one of the fairways…