Wednesday
Today was the day…
That felt like the weekend.  We went to the beach at leisure. I swam (almost) 2km. The net was going out as I swam, so I had a visit our to the barrel. I didn't get right to it as the shark spotters were busy attaching the long, heavy net.  The water was about 16C and underwater visibility was poor in the deep water. Close to the shore, the water looked beautiful and clear.
It was a beautiful day.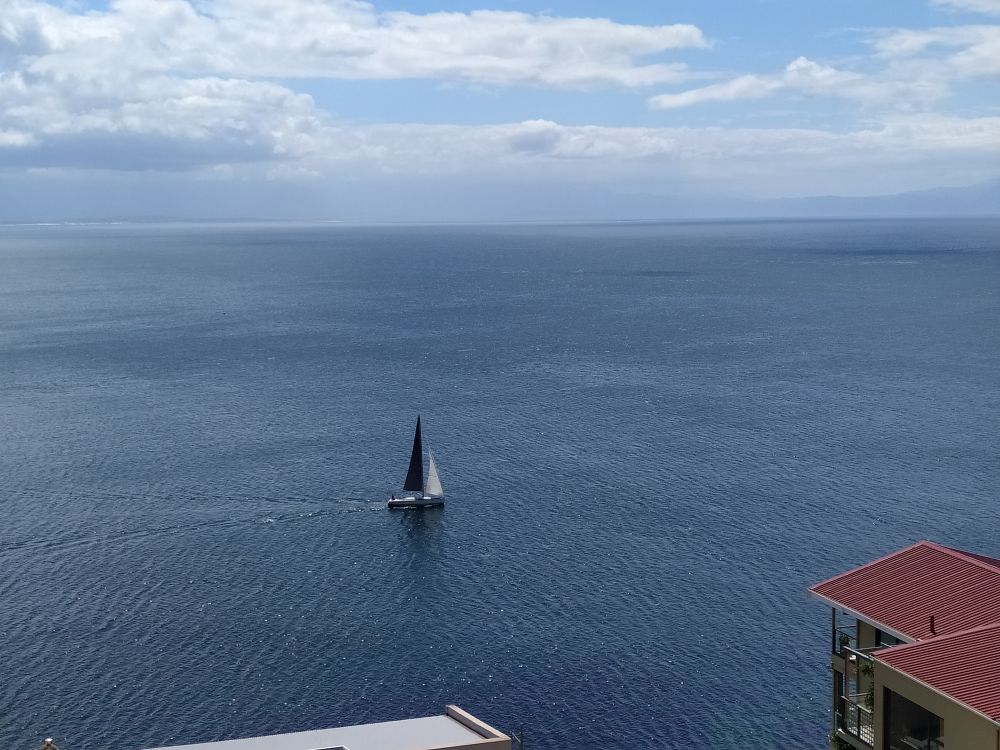 Yesterday, with everyone leaving, I decided to open the calendar for the Little Lookout. Today, I suddenly had a booking for a couple who needed to stay from tonight through to Sunday – 4 nights. I was surprised. They arrived at just after 5:30pm. Apparently, they had booked a place in Hout Bay, but when they got there, the lady told them she was no longer renting the room for holiday accommodation.  They were really happy to have a roof over their heads tonight. One is Russian and the other South African. They are on holiday from Potch.
The cottage guests also arrived today. They unpacked and went straight out again as they are visiting friends in Noordhoek. Such a nice family. They are only here for two nights. The view from the terrace looking up – I was waiting for the guests to arrive. Everything is looking so green.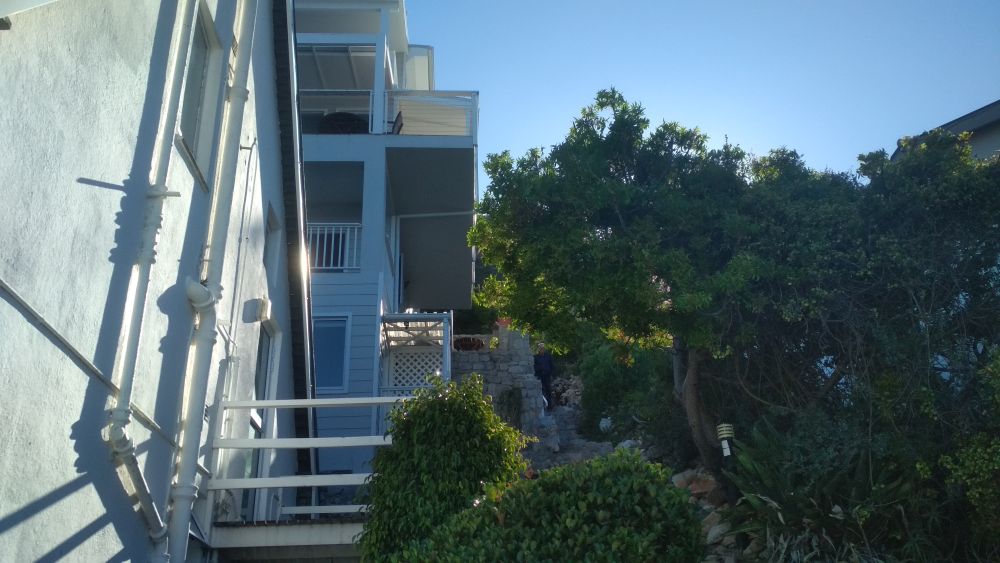 Today's been a great day. Nice to be on holiday at home.
Revelation 22:21
May the grace of the Lord Jesus be with God's holy people.
The best is yet to come – we are only passing through.
Keep the smile going.
God bless you.
In His Grip,
Helga xx 🙂