Today was another beautiful morning in Fish Hoek with not too much wind. We met Julian, David (and Jack) for breakfast at the Stag. It was long and leisurely with some interesting discussion. Eventually, we all went our separate ways. Mike went and had his hair cut, something I need to get done this next week.
I went to gym. I ran 5km in 35 minutes and 55 seconds. Running on the treadmill is not nearly as harsh as running on the road. I am not a runner and never will be. I run to get fit and because it makes me feel so fabulous. It's the best way to get my heart rate up and a healthy dose of endorphin released into my bloodstream. I found this very interesting article:

You can read it here.
The first 20 minutes has the greatest impact.
My goal is to kick-start with hour-long workouts six days a week for six weeks. I've completed week two. I feel stronger and more energized. I absolutely feel fitter. I have more energy.
BUT.
I'm inclined to want to eat more, which is pretty normal I guess.
I think I have lost about half a kilo of the weight that I gained while on holiday.
I have to admit, I'm loving Virgin Active. They are really set up for exercise – all ages, all levels of fitness. There are surprises around each corner.  Yesterday, I realised that every treadmill, bike and cross-trainer has a built-in three speed fan, so as soon as I start feeling hot, I turn it on! Today I learned that if you select the 5km work out option on the treadmill, it will carry on after the usual 30 minute limit and only stop when you get to 5km. I've been 13 times and I'm still waiting for the novelty to wear off. Don't worry, it will!
Changing the subject, Mike's vision has been perfect over the last 24 hours, so he has already begun debating about whether he should postpone Monday's appointment.  I've already got an answer for that: No.  And I have a reason: Until he goes, he won't know if he can comfortably continue playing golf. He must have it checked out so that if all is okay, he can confidently return to the golf course. We may as well get it over with. He's a bit unhappy about the timing because we meet with the building team at the site later in the day. We can do both.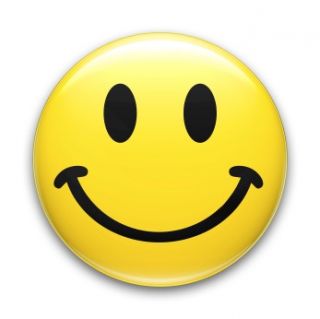 Today after we got in from breakfast, we saw the neighbours outside and hot footed it across to find out if the crook that was caught stealing cables was let go. Guess what? The police apprehended him and didn't let him go! Apparently, he was kept overnight and two statements have been made against him. I also learned that at around the time of all our burglaries (September), the neighbour's daughter arrived at their house as she always does (to pick up her son and her cat!). She went inside for literally two minutes. While she was inside, her car window was smashed and her laptop taken from under the front seat. We thought our part of the neighbourhood was being watched. That pretty much confirmed it. Since then, however, both the suspects have been caught and let go. Perhaps the cable thief was one of them. He certainly seemed to know what was over our wall.  We are feeling much more secure.
#481 of my 1000 thanks is that my Stacey is 3 months pregnant today. Due 18th May.
So Hebrews is behind me and James has begun. It is such a practical book, filled with great lessons for living.
James 1:5
If any of you lacks wisdom, you should ask God, who gives generously to all without finding fault, and it will be given to you.
Ask!
These are the days!
Keep the smile going.
God bless you!
In His Grip,
Helga xx 🙂