Friday 
Today was the day…
We had two extra workers come. They were here to help lug fencing and poles up the hill. The other day, the worker for the house on the Simon's Town side started cutting back some bushes between our houses, creating a path from his driveway to our property. I was not impressed. It was a useful path for lurkers to use. It was time to close the gap, so Mike ordered a roll of fencing wire and some poles and today we put up a rickety fence that runs right down that side of our boundary and closes the gap.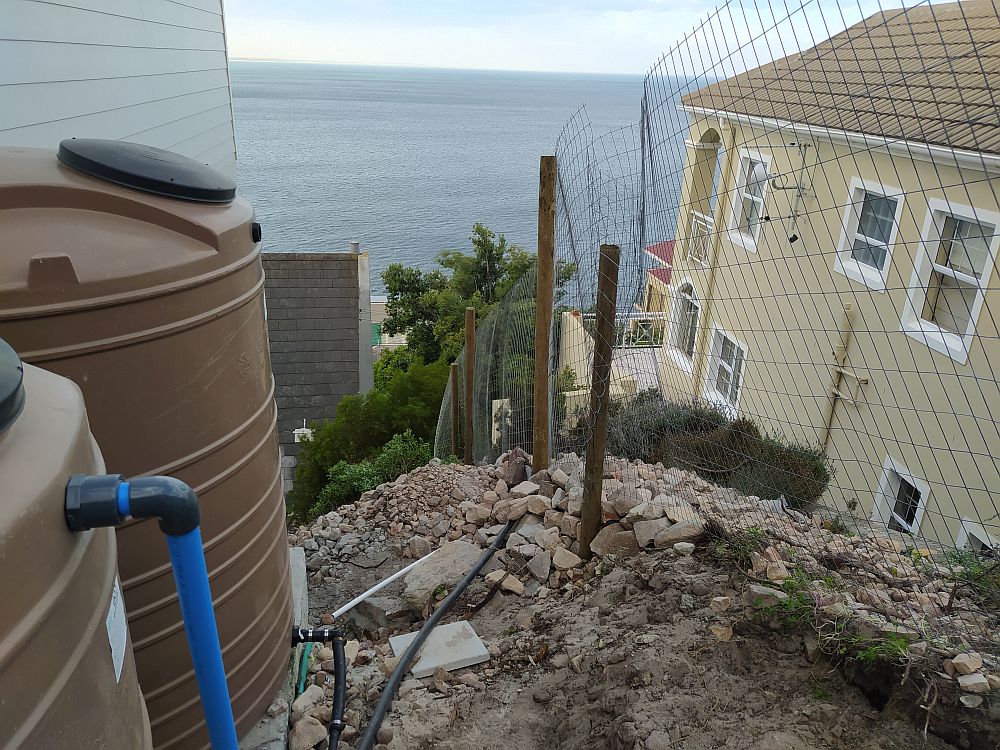 Rickety for the moment, but it will one day be secure. There's just more landscaping to be done before we get to that stage. At least now, it works.
We have come a long way since November 2019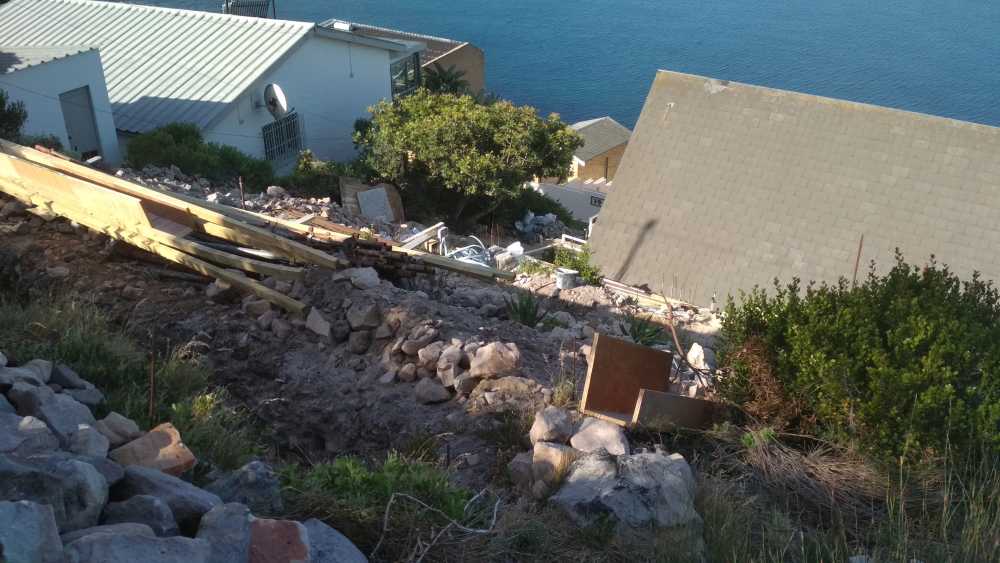 Meantime, after 7 hours of work, Mike and I walked to the end of the road. The build half way down is coming along although one of the columns looks decidedly skew! Yesterday, we had our engineer over for him to take a look at some of the walls Courage has built and we also spoke about this massive building going up down the road. He said the builder is quite a good one. I'm sure he'll straighten the column before cement is poured.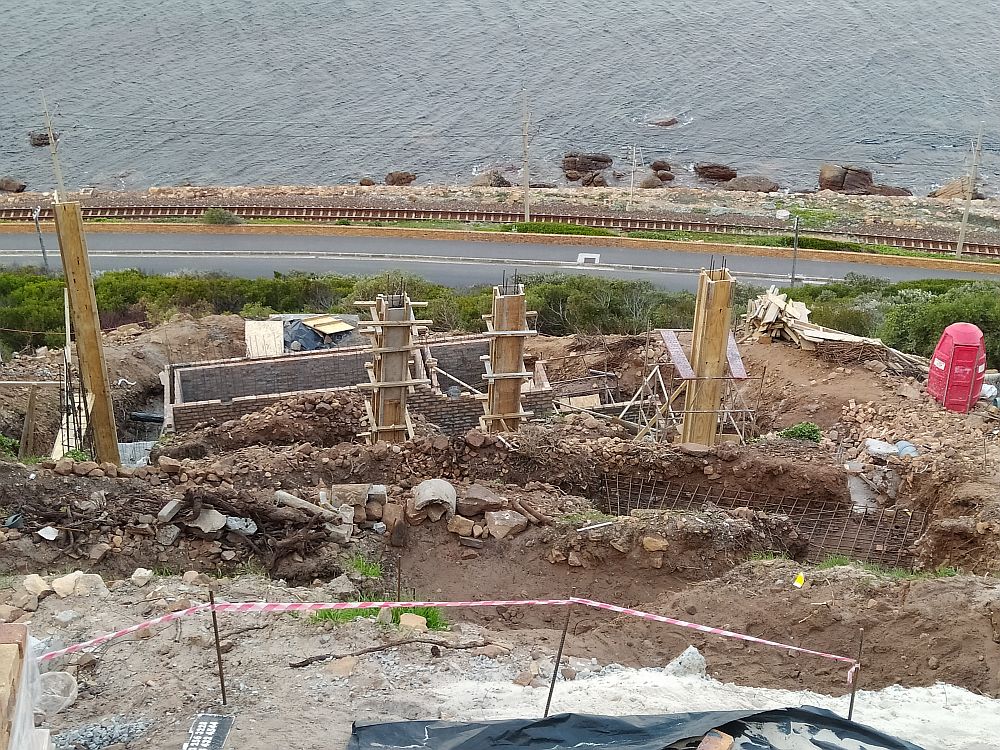 David is visiting this evening and had dinner with us. I am lapping up the time we are spending with him. This time next week he'll be 10000km away.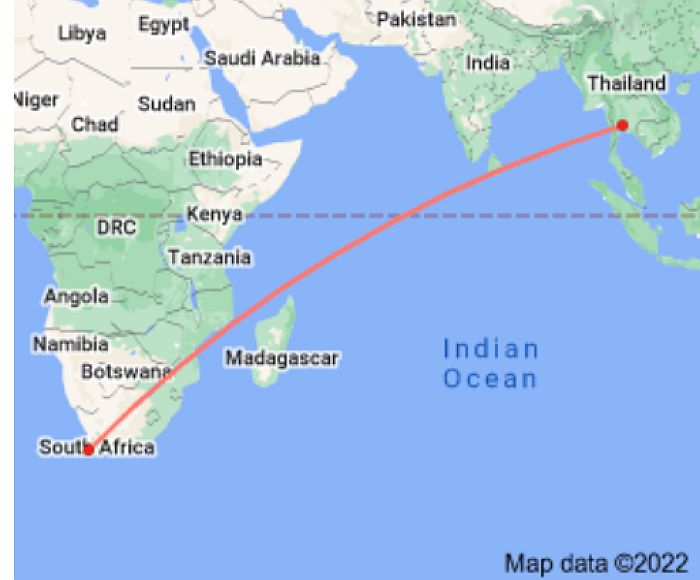 We are expecting a cold front to come sweeping in. The north wind has been showing its strength and tomorrow the balmy days we have had will give way to some typical Cape winter weather.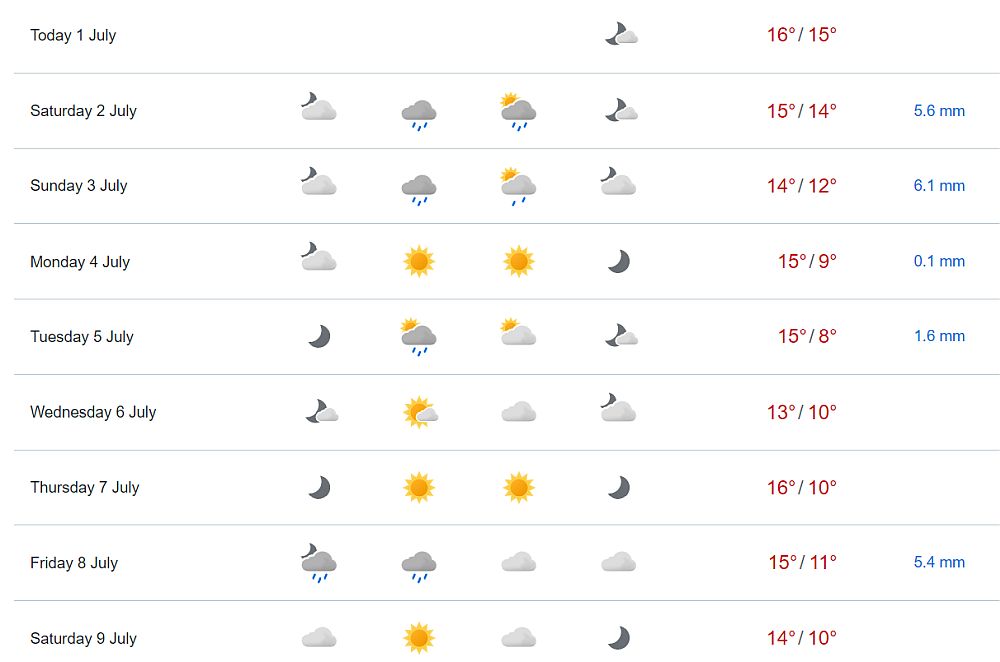 After a very slow June, bookings are beginning to trickle in for July and the Seaview apartment is fully booked until the 10th with 3 back to back bookings. They are good to have.
Weekend!
Hebrews 13:5
God has said, "Never will I leave you; never will I forsake you."
The best is yet to come – we are only passing through.
Keep the smile going.
God bless you.
In His Grip,
Helga xx 🙂