Sunday
Today was the day…
I got a number of things achieved. It's been a very still windless day and so I came out onto the balcony to do the blog.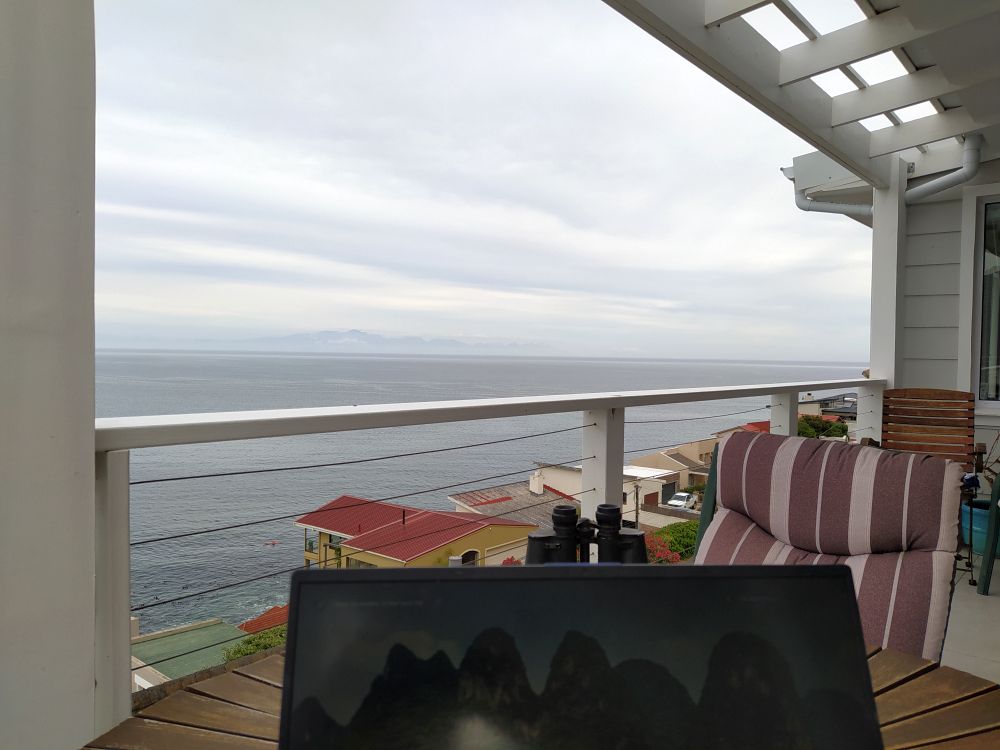 I'm happy to be out here, because the balcony is clean! With the recent high winds, it had become really dusty and sandy, so this morning, before breakfast, I cleaned the windows and after breakfast, I cleaned the balcony floor. What a difference.
We didn't go to the beach this morning which was unusual because the sea was flat & calm. We were late in getting up and then I got cleaning.
The Berettas came for a snacky kind of lunch. Mike made fresh bread and we had that with cold meats and cheese. It was not intended to be a sit down meal but rather an impromptu picnic at home.
I've been looking at the weather ahead. Next weekend is looking like it will be windswept and Christmas Day may be a bit windy too, but we'll wait to see.
The cormorants are swarming. There are 1000s of them sweeping across the surface of the water as I type, weaving in formation towards the coast. It's quite difficult to get a decent, detailed photo, but to give you an idea, those black dots spread across the sea is the flock.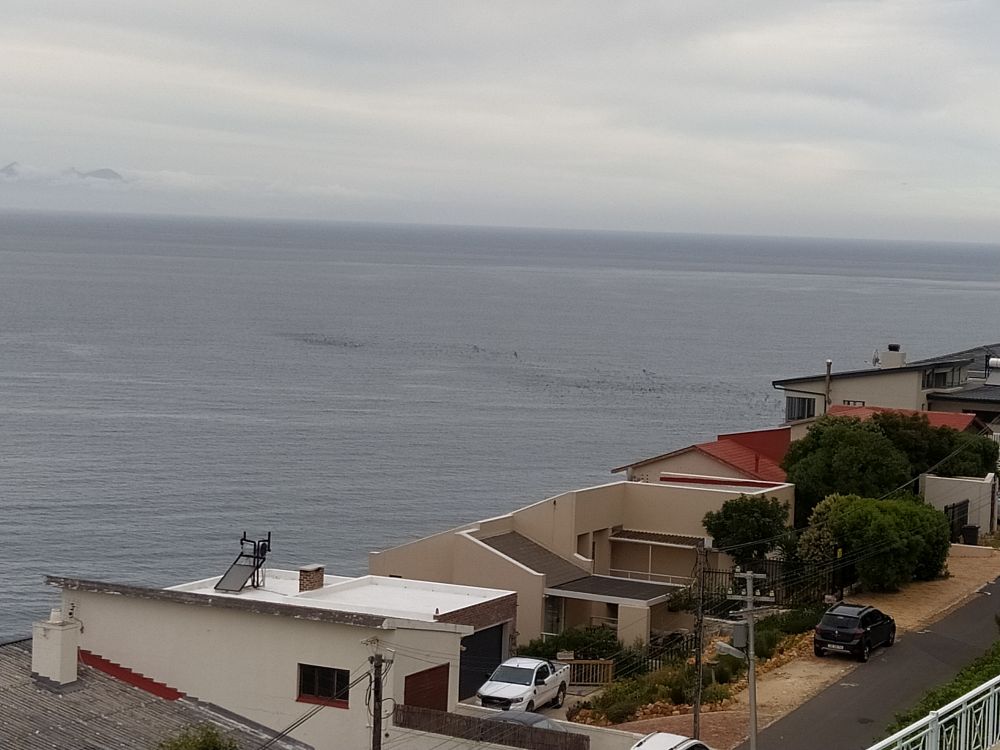 It's quite overcast and the breeze is getting chilly, so I'm going inside.
It's been a satisfying Sunday.
Titus 3:7
Because of His grace He declared us righteous and gave us confidence that we will inherit eternal life.
The best is yet to come – we are only passing through.
Keep the smile going.
God bless you.
In His Grip,
Helga xx 🙂