Tuesday
Today was the day…
Echo build got up to roof height. Julian's floor got some framing and it looks amazing…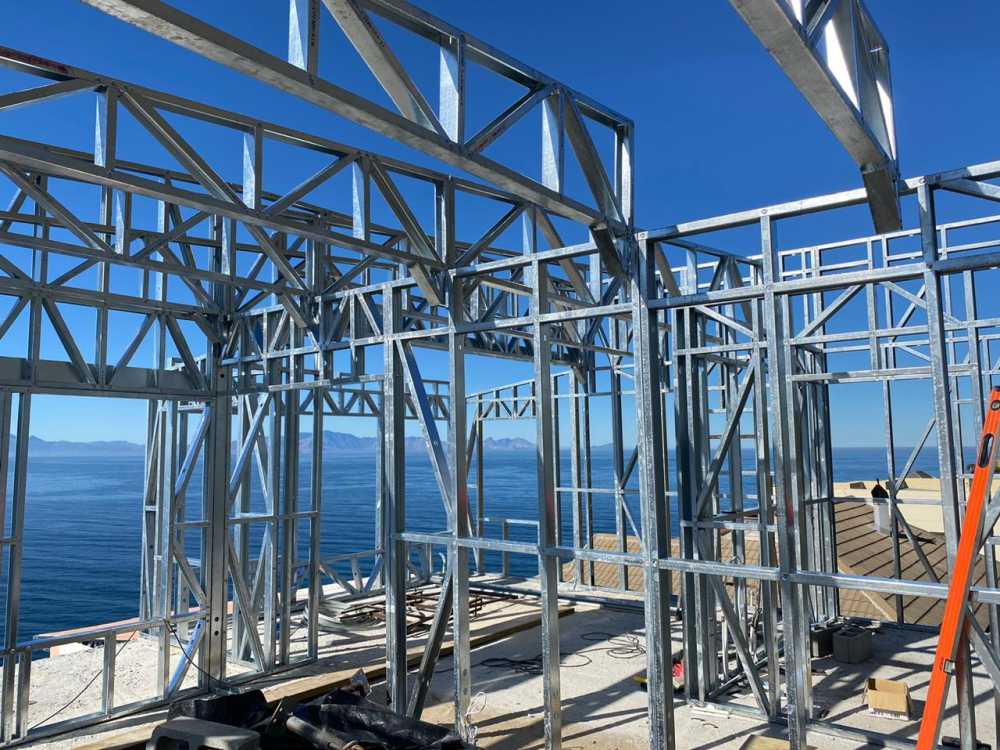 Walls and roof trusses…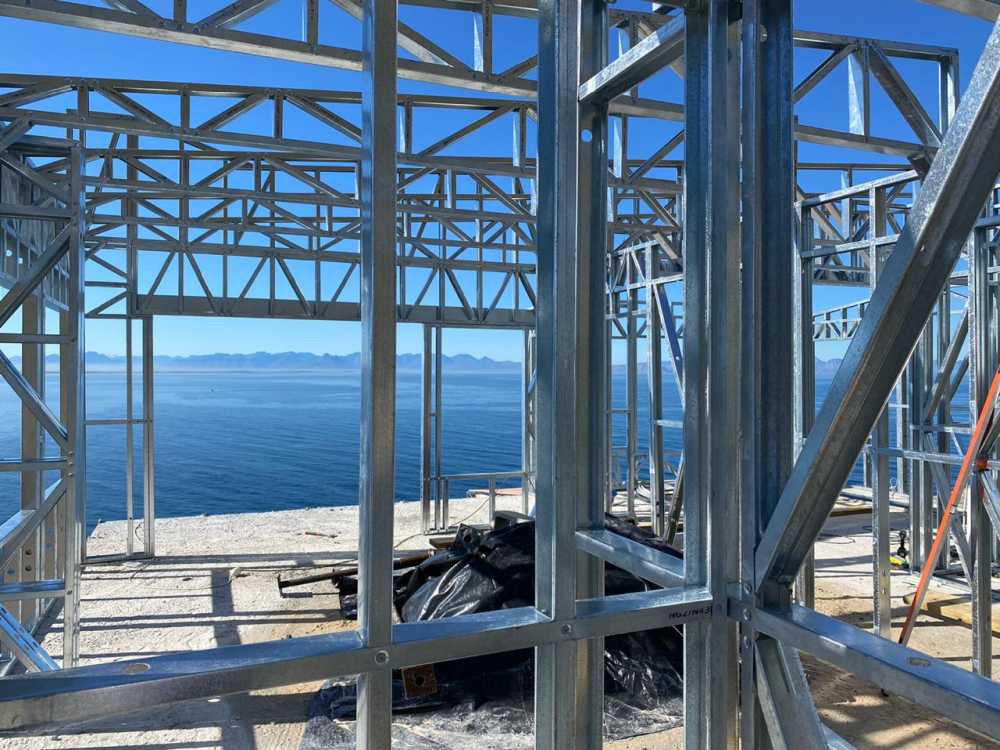 It looks like this when you come up the stairs…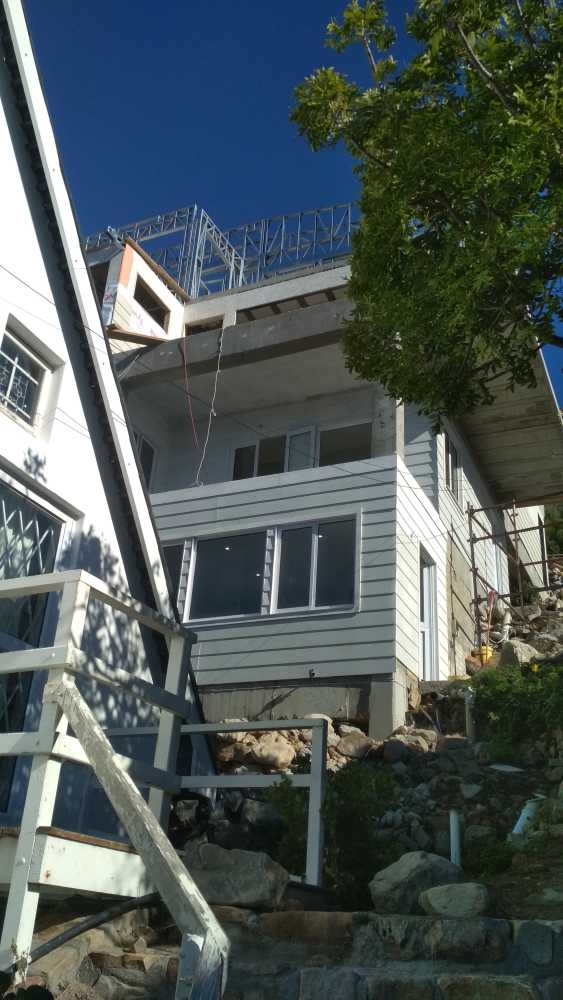 I think Werner is going to give it a big push this week. The sun seems to be shining all week long. Next rain on Sunday so he's going to go as fast as he can to get the external boarding on. You can see how beautiful the day was.
Today is the day…before surgery. There is nervous anticipation. I cleaned kitchen drawers! I hardly ate a thing the entire day, eventually having a banana late in the afternoon and Julian and David will shortly arrive with my final solid meal for some weeks. Chicken lasagne.  I've put auto response on my work email and it automatically turns off a week today at the same time. Oh the things that will happen in between.
I had a call from Pastor John and yesterday Valerie Gail popped in to pick up some stuff. Both took time to pray for me, which I so appreciate. My ladies are all praying for me as well.
So tomorrow morning I will wake early, shower and then at about 5:30am, Mike will take me to the hospital and drop me at the entrance. That's going to be probably the hardest part for both of us. He can't come in. The Dr and hospital staff will stay in touch with him until I am compos mentis and then I will be on whatsapp with him and others. Praise the Lord, it will be over! I will be so grateful! I will be taken good care of and after a night in hospital, if all is on track, Mike will be summonsed to collect me and my home based recovery will begin.
Excited nervous anticipation. It all comes down to this. This is the biggest step in this orthodontic journey. It's a leap and once it's over, there should be about 6 months to go. It will be worth it.
Corona Stats – June 2020
Tuesday 9th  – 2112 new cases – 82 deaths (29006 recovered/22823 active)
Wednesday 10th  – 2430 new cases – 48 deaths (31505 recovered/22706 active)
Thursday 11th – 3147 new cases – 74 deaths (33252 recovered/24032 active)
Friday 12th  – 3359 new cases – 70 deaths (35006 recovered/25567 active)
Saturday 13th – 3809 new cases – 69 deaths  (36850 recovered/ 27463 active)
Sunday 14th – 4302 new cases – 57 deaths (38531 recovered/30027 active)
Monday 15th – 3495 new cases – 88 deaths (39867 recoveries/32098 active
Total cases: 73533. Total deaths: 1568
They are talking today that there has been a breakthrough in the treatment of Covid-19. This is the link: BBC story
We pray for their success.
John 1:16
From the fullness of His grace we have all received one blessing after another.
Grateful.
The best is yet to come.
Keep the smile going.
God bless you.
In His Grip,
Helga xx 🙂
Braces:
1 year and 216 days.