Wednesday
Today was the day…
Mike and I woke early – well I woke early and then badgered my poor husband out of bed because I wanted to know what the bright stars were in the east. We discovered they were Jupiter, Mercury and Saturn – all in a row. Jupiter is the 4th brightest celestial body after the Sun, Moon and Venus. It was amazing seeing Jupiter  because it has a lot of moons and through the telescope you could see some of them – well that's what I thought we were seeing. It was quite a sight.
Today the sea was cold! The locals seemed to think it was about 15C. When Mike and I arrived, he went off for his regular run and I went off for my regular swim. The tide was high and the sea was really flat, hardly a wave in sight. I swam to the lighthouse but with the water so chilly, I didn't do too much crawl. With breaststroke I could keep my head above the water to prevent further heat loss. This was the beach from the bench…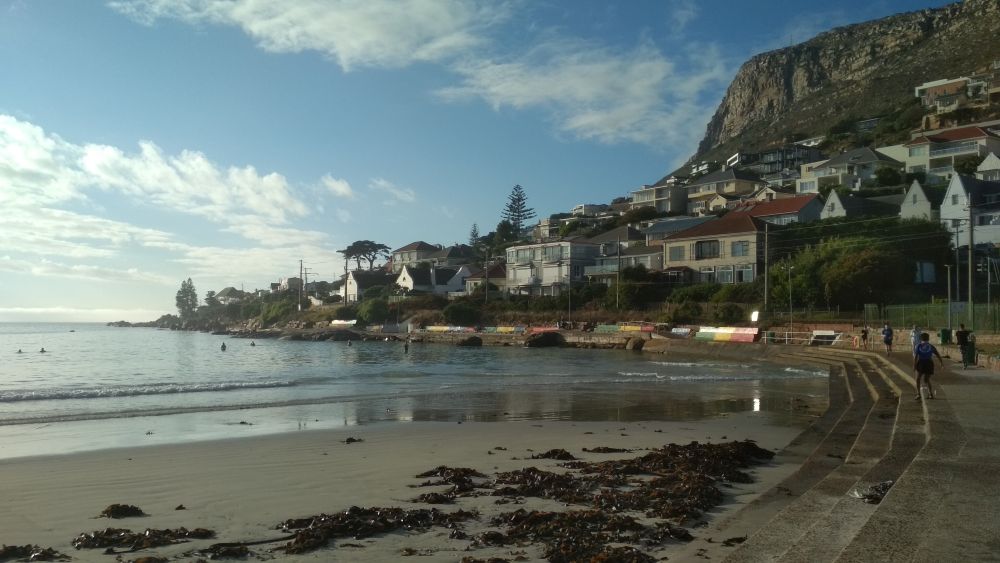 And this was from the cat walk…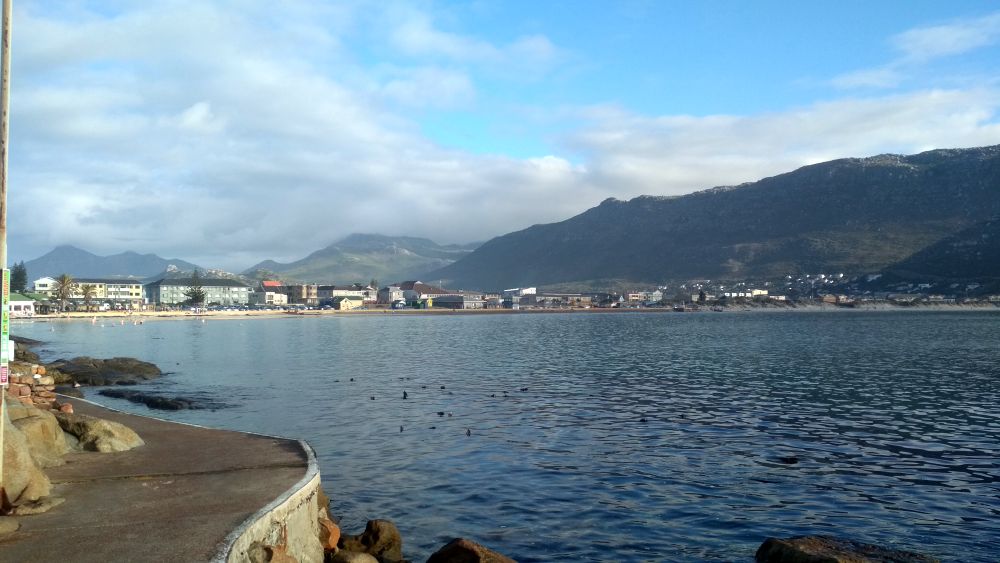 I swam for 35 minutes. There's always something to see. Close to the lighthouse, the trek fishermen were hard at work.  The tide was high and waves were breaking against the wall and then rolling back  to where I was. That was quite fun. Lots of fishing boats were out and a couple of them hooted to each other in greeting.  After my swim, I joined Mike on the bench. I was really cold walking home and it was good to shower and warm up.
I worked this morning and then at lunchtime I went to the bank, changed my address, did the FICA thing and updated my account. That was quite productive. I then did some shopping and came home. Julian took care of dinner and it was SUSHI!
I've just read the weather forecast and it looks like it will be cooler tomorrow with a 30% chance of early rain. Could this mean that winter is already knocking at the door? Certainly autumnal weather for tomorrow at any rate.
Psalm 126:5
Those who sow with tears will reap with songs of joy.
The best is yet to come – we are only passing through.
Keep the smile going.
God bless you.
In His Grip,
Helga xx 🙂