Tuesday – 4 days til Christmas –
Today was the day…
…the longest day of the year! Summer solstice AND the 21st day of the 21st year of the 21st century. 🙂 An amazing day.
For the first time since we moved to the Fish Hoek mountainside, we spotted a deer right behind our house. We had heard they were there and had seen hoof prints – (also had my petunias eaten). It was on the firebreak just grazing. What an amazing sight. With a bit of research, I found it is a female Cape Grysbok – they like fynbos and are regularly found on their own. They usually come out at night to feed, preferring to spend days resting in concealed areas. It was about 7:15am this morning when Mike was on the balcony admiring the windless new day when he suddenly spotted it. This beautiful lady hung around long enough for Mike to get some super pics…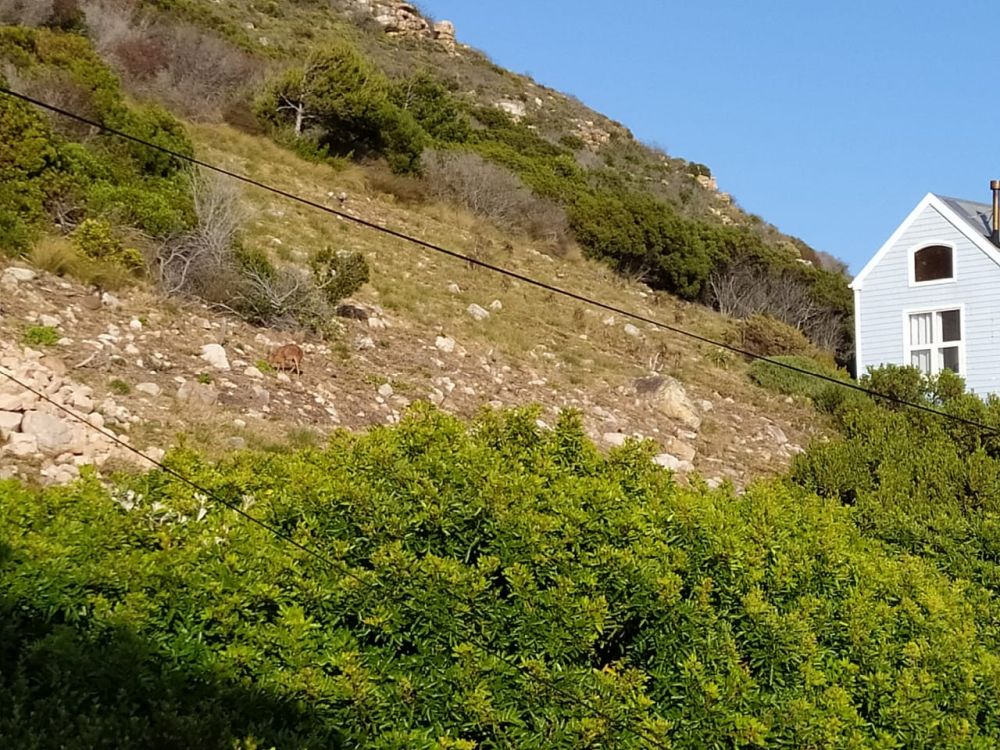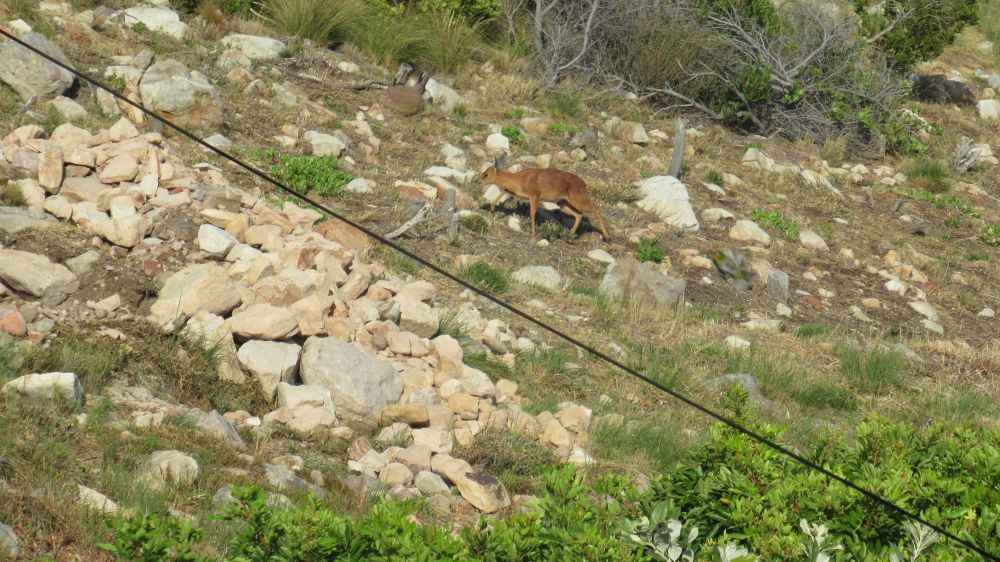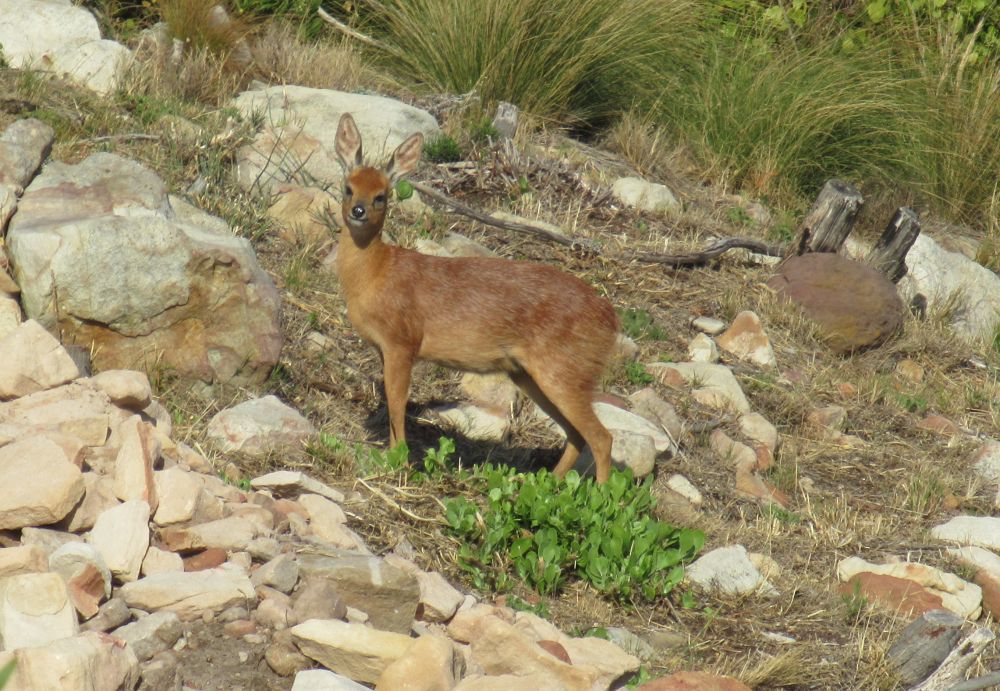 She kept an eye on us before turning around around and bounding back up the firebreak and into the bushes.  A lovely sighting. So rare so very much appreciated.
It wasn't long after this that we set off for the beach which was beyond idyllic. I swam in the shallows as the shark net was not put out until 9am this morning. I wrote a message on the Shark Spotters FB page asking if they could put the net out earlier. There were 100s of people on the beach before they came with the net.  The big reason for being extra cautious is this….(photo by Verity)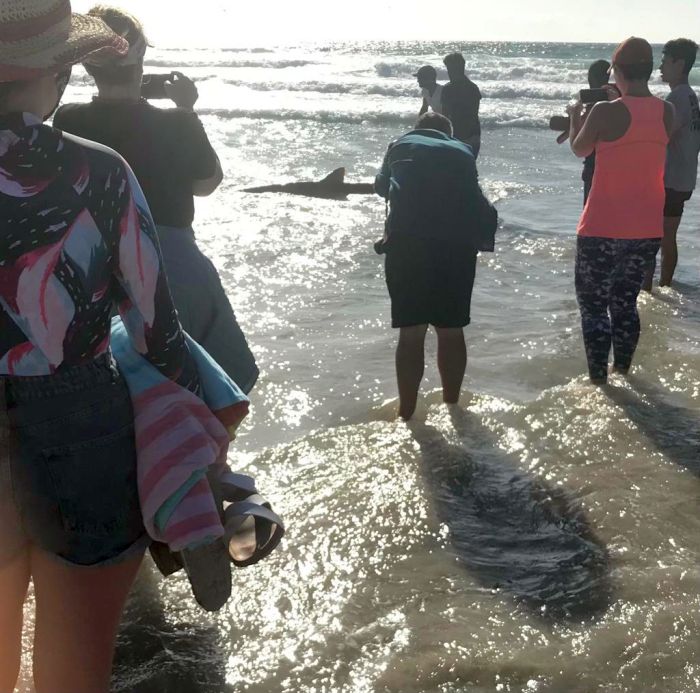 That apparently is a juvenile shark that got caught in the fishermen's nets yesterday morning. They released it. But it was out there and if there's a youngster, there must be parents! The shark alarm went off a number of times today as bronze whalers were spotted. The one in the picture was said to be a great white but I haven't had that confirmed. Either way, best to stay in the safety zone. There are always more bronze whaler sharks around when the fishermen are active. They are drawn to the area by the fish.
I worked for a few hours today winding down to Christmas.
I also cleaned the Little Lookout and Jess and Gerrie arrived from Johannesburg this afternoon.
It's been a good day. Made the most of the longest day of the year.
2 Timothy 2:1
Be strengthened by the grace that is in Christ Jesus.
The best is yet to come – we are only passing through.
Keep the smile going.
God bless you.
In His Grip,
Helga xx 🙂