Friday
Today was the day…
We had an unexpected visitor! Last night, Mike had fallen asleep and I was still awake when I started hearing strange sounds. Our new house is very quiet. If a door or window is open, you can hear the wind, but generally it's very still and silent, so the odd knock or clatter can be heard. So that was what I was hearing. I got out of bed and walked into the kitchen and turned the light on and then I listened. I couldn't hear anything, so I went back to bed, but again started hearing strange noises.
I decided I was going to go outside to look. I was nervous someone was trying to scale up the house. I told sleeping Mike I was going outside because I was hearing things. He was sleeping, but managed "ok". That's not the right answer.  I went to the front door and went upstairs to Julian's unit. Everything was quiet up there. I came back down and shone my cell phone torch out my balcony door scanning below to see if I could see anything.
Then I woke Mike up properly saying I was too scared to go outside on my own!  He got up and together we went out the front door and shone a torch up the back to see if anything had been disturbed. It hadn't.  The house has a light steel frame so as the temperature drops, sometimes there is a creak or a knock and that's probably what I had heard. That was the conclusion. But we've been in the house for 5 weeks and I hadn't heard noises like this before.  Reassured by Mike, we both fell fast asleep. We were up about 5:30 and decided to walk to the beach as the wind had indeed dropped a little. We left just after 6am and after locking the front door, looked round the back to see if anything had been disturbed. It hadn't. We were walking down the stairs with Mike commenting that he had been more afraid of creepy crawlies (ie scorpions) coming into the house. As we got opposite the ground floor, we heard rocks moving. I looked right, under the house…in this section…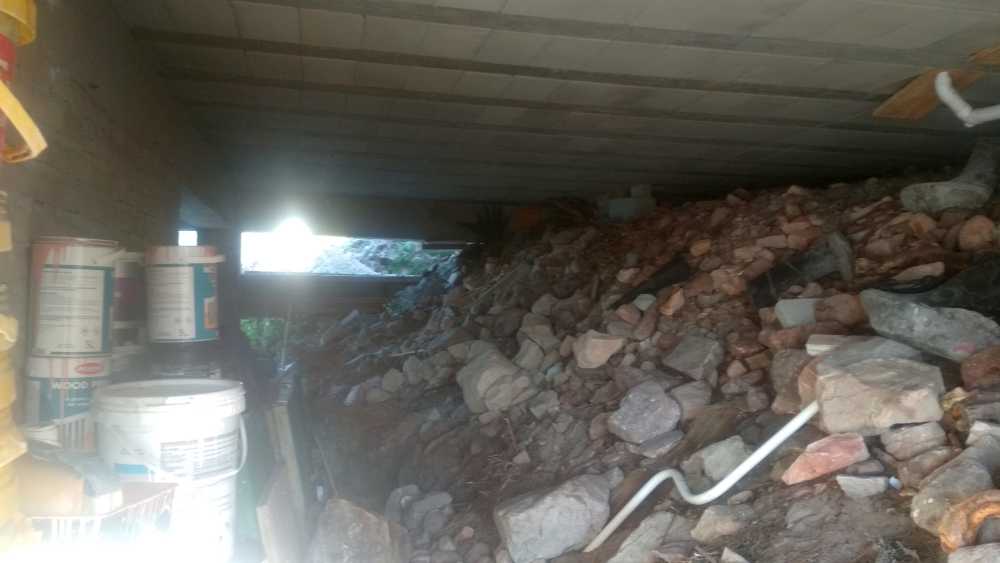 And on the far side, there was a woman! It looked as if she had got up to try to get away and had slipped down the rocks. I asked her what she was doing there and where she had come from. She said her boyfriend works here and he's coming. She came out and bolted down the stairs. We left right after that but she had disappeared. My mind and my ears were not playing tricks on me.  It would have been very tricky in the night navigating under the house.  She looked pretty harmless, but it's wrong that she was there in the first place. Not sure where she came from or where she went.
Today was the day I saw the dentist who will do the crown for my implant. He has said the next step is to get my braces OFF! Then it's to the surgeon who did the implant, to open it up and then back to today's Dr for him to give me a temporary crown.
This afternoon Irmgard and Sandy came for tea. Darn, I forgot to take a photo of them. I really need to remember to do this.  It was great to see them again. Good memories of working along side these two during CCFm days.
And the builder was about today, finishing off. He is hoping to be on a plane to Spain in the next week, so we will be tying a bow around the build sooner than we know.
It's been a beautiful day with very little wind. Our doors have been thrown wide open sucking up the beauty…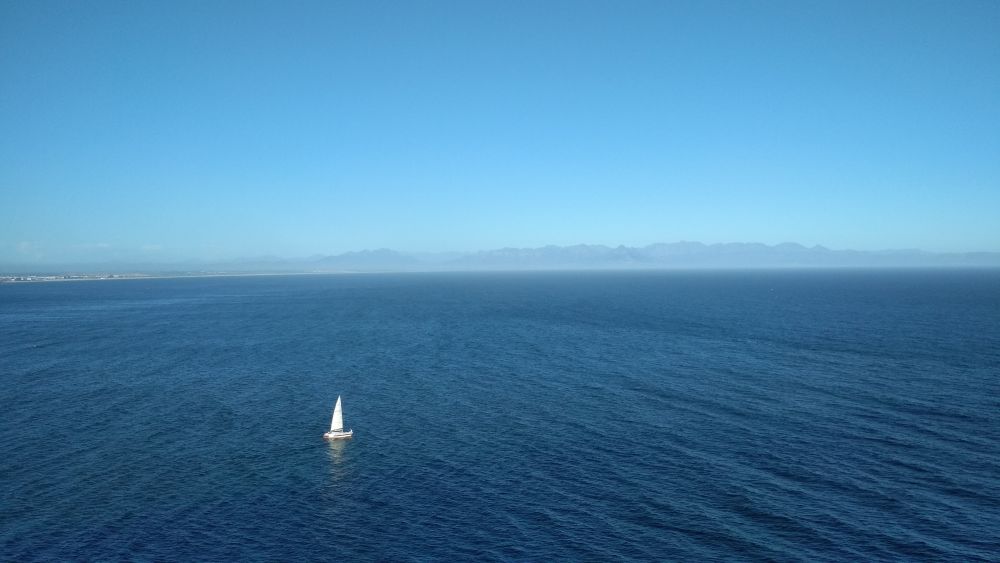 Covid numbers in the Western Cape –652 new cases over the last 24 hours
Covid 19 stats – South Africa –
Friday 24th July – 13944 new cases (maximum we had in a day)– 250 deaths (245 771 recoveries/169 882 active)
Fri 13 Nov – 2213 new cases – 77 deaths (692177 recoveries/34615 active)
Sat 14 Nov- 2237 new cases – 53 deaths (693261 recoveries/ 35715 active)
Sun 15 Nov – 1842 new cases – 35 deaths (693467 recoveries/37316 active)
Mon 16 Nov – 1245 new cases – 73 deaths (695496 recoveries/36459 active)
Tue 17 Nov – 1987 new cases – 118 deaths (696820 recoveries/37004 active)
Wed 18 Nov – 2888 new cases – 124 deaths (701534 recoveries/35054 active)
Thur 19 Nov – 2514 new cases – 115 deaths (702544 recoveries/36443 active)
Total cases: 759658  Total deaths: 20671
Ephesians 3:20-21
Now to Him who is able to do immeasurably more than all we ask or imagine, according to His power that is at work within us, to Him be the glory.
Amen.
The best is yet to come.
Keep the smile going.
God bless you.
In His Grip,
Helga xx 🙂
Braces:
2 years and 1 week