As I have had very little work to do, I've been able to focus on getting fit. This is my 8th week exercising for an hour a day for six days a week. I managed to keep it up over Christmas by going on Christmas Eve. My weight has not dropped (mainly due to festive food!).  When I started the swimming, I figured it may be fun to try a tiny little triathlon.  They have what they call a 'sprint triathlon' which incorporates:
Swim 400m (that's SIXTEEN lengths)
Cycle 10km
Run 2.5km
Today I decided to make achieving each of these components a goal. The biggest challenge without a doubt is going to be the swim. I have yet to put together two lengths of freestyle without stopping in between. The idea of doing a tumble turn at the end of one length leaves me breathless. I have got a very, very long way to go to get to be able to swim 16 lengths of crawl without stopping.  It is going to be very interesting to see how long it takes me to get there. There is no rush. There is no deadline. I can take my time and build up slowly. Tomorrow, I will try two lengths without stopping in between. I may end up doing one and a half…I don't have very high expectations regarding my stamina.
Today I tried the cycle and went onto run 2.5km. Cycling on a proper spin bike is far harder than on one of the more comfortable options, but I did it.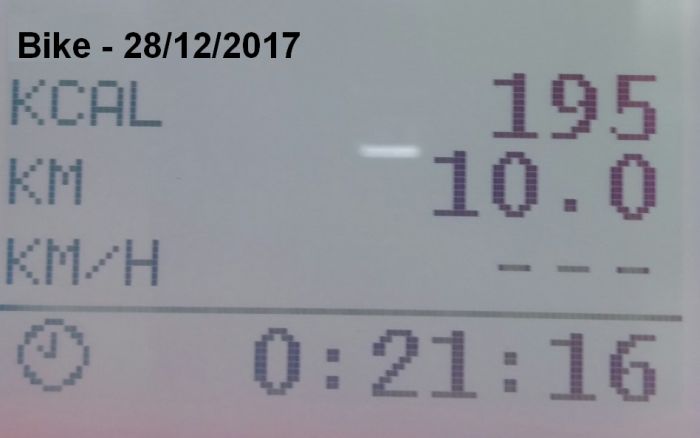 It gave me a good workout. I went from the bike to the treadmill and ran 2.5km. That was more tiring than normal because of the bike ride, but I did it. You can imagine how tough it must be to swim first, then cycle and then run. Yoh! I look forward to the time when I can do it regardless of how long it takes me!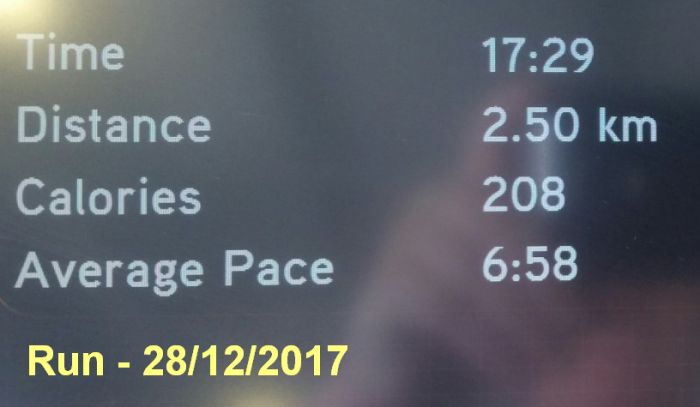 #520 of my 1000 thanks – I am 53 years old and can exercise like this! I am so happy. I must enjoy the pleasure of the time I currently have to go to gym. Next week, I'm back at work for more hours and exercise, while it will continue, will have to take a back seat…I can't hang around the gym for as long as I am at the moment.
The rest of the day was quite relaxed. This evening I didn't have to cook – but rather had the very pleasant opportunity of us being treated to dinner by Gerrie and Jess (my niece and nephew). They are down on holiday and are using our car, so to say thank you, they took us out for dinner. Very nice it was too!
I'm almost finished reading the Bible. Today I read to the end of Revelation, including what I consider to be probably the most comforting words in all the Bible.
Revelation 21:4
"He will wipe every tear from their eyes. There will be no more death or mourning or crying or pain, for the old order of things has passed away."
I'm thinking this is my favourite Bible verse and yet I haven't got it fully memorized. That's something for me to do. Another goal, but one that is far easier than swimming 16 lengths.
These are the days.
Keep the smile going.
God bless you!
In His Grip,
Helga xx 🙂